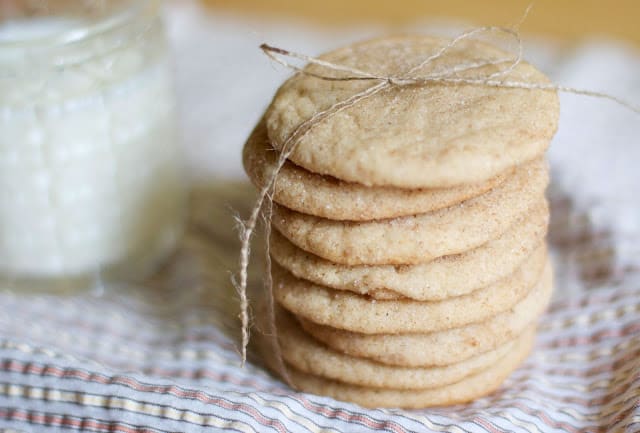 As much as I like searching for fun and unique recipes that I can make my own, it always thrills me the most when I discover my "best" version of a classic. I feel great knowing I have a killer recipe for chocolate chip cookies, pie crust, or vanilla ice cream up my sleeve. I feel like these are the treats that I will probably make the most over the years, and hopefully my future family will always remember.
So, when I stumbled on a new recipe for my snickerdoodles that didn't call for shortening- I had to give it a try. I usually make Martha's recipe, and although it has served me well, I hate that I either have to use shortening (I usually find organic but can't always,) or cut the shortening but end up with a poorly textured cookie.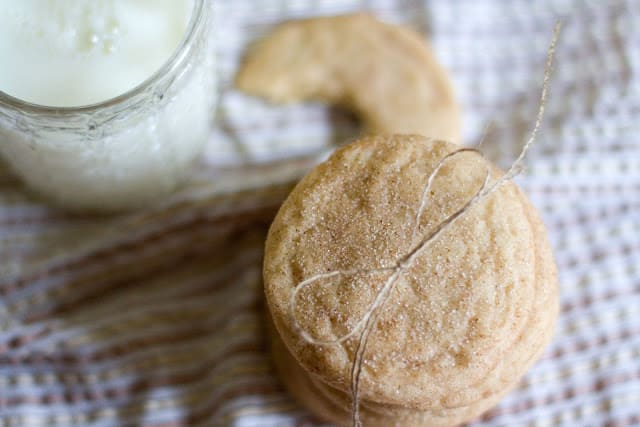 Lucky for me I received a huge stack of cookbooks from Quirk Books a few weeks ago as a prize for winning the "Cookie Doughlympics." One of them was a lovely book dedicated to cookies and that's where I found this gem.
I really loved this recipe. The dough comes together in no time, it doesn't require chilling, and the end result is really great. These cookies are crisp on the edges, oh so soft on the inside, and full of sugar and spice. I think it's the perfect base recipe for me to remake my Caramel-stuffed Snickerdoodles very soon. (I may even use homemade caramels this time…)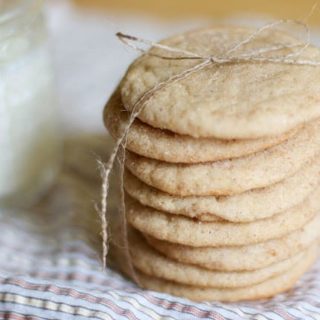 Classic Snickerdoodles
Ingredients
1 1/3 cups all purpose flour
1/2 tsp. cream of tartar
1/2 tsp. baking soda
1/8 tsp. salt
1/2 cup unsalted butter- room temperature
1/2 cup plus 2 Tablespoons sugar
2 Tablespoons light brown sugar
1 egg
1 tsp. vanilla extract
1/4 cup sugar
2 tsp. cinnamon
Instructions
Preheat oven to 350. Line cookie sheets with parchment or a silpat. Set aside. Next sfit the dry ingredients into a bowl and set aside as well.
Cream the butter and sugars on medium speed for several minutes until they're light and fluffy. Add the egg and vanilla and mix to combine.
Add the flour mixture in two batches, making sure the first is incirporated before adding the second. Stop when the second batch is fully combined.
Stir together cinnmon and sugar in a bowl. Roll 1-inch balls of dough into the mixture. Place them on the cookie sheets about 2 inches apart. Flatten the balls of dough slightly with the palm of your hand.
Bake for 9-10 minutes. Cool the sheets on wire racks for a few minutes, then trasfer the cookies directly onto the racks to let them finish cooling.
Nutrition Information:
Yield:

18
Serving Size:

1 grams
Amount Per Serving:
Unsaturated Fat:

0g
Recipe from: The Cookiepedia by Stacy Adimando