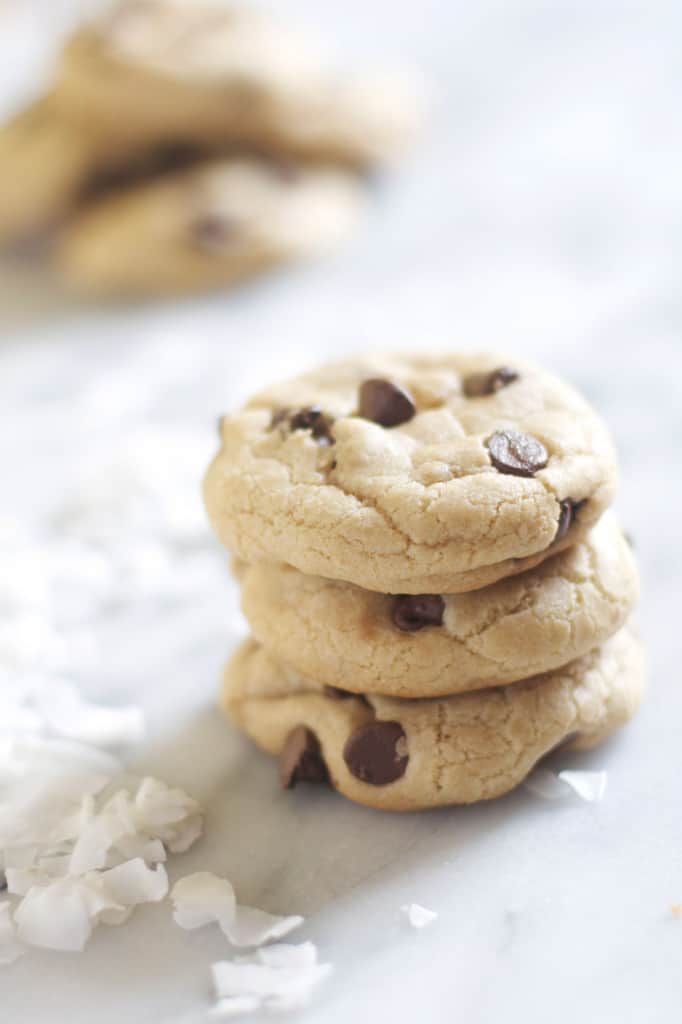 I know you're not supposed to mess with a good thing, but sometimes you just have to. I mean, I thought I found the perfect chocolate chip cookie ages ago, and then I found an even better one. It's hard to think of a way to improve on the chocolate chip cookie at all, but can I tell you that this recipe really does? There is something about the use of coconut oil that just sends these over the edge. These are so good, that I made them two days in a row, and both 2 dozen batches were polished off almost immeadeatly. (Don't worry we had help.)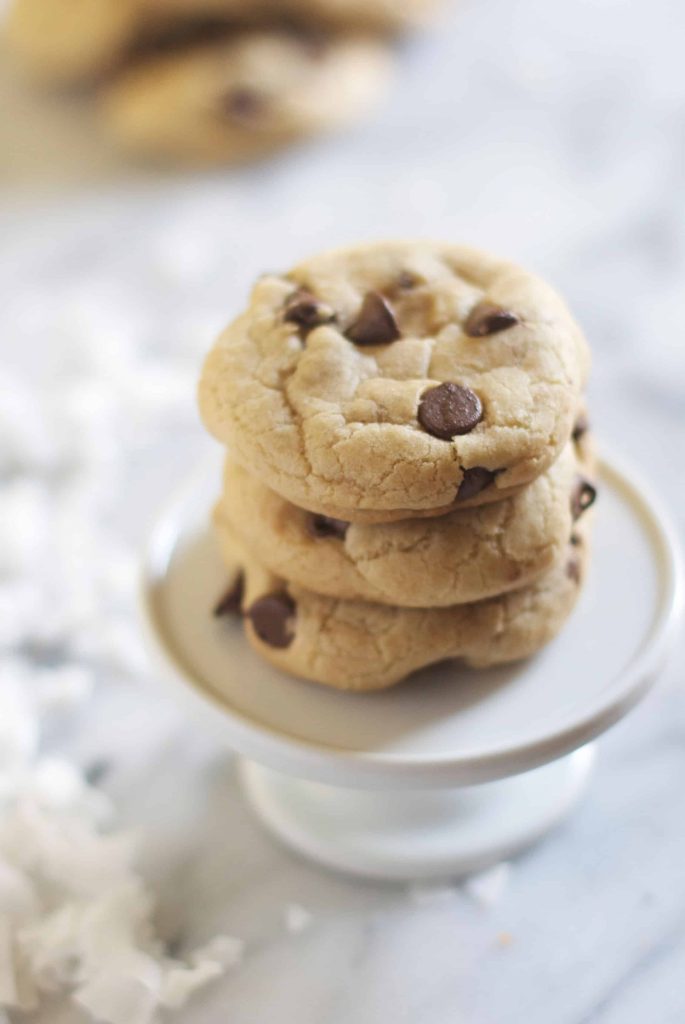 The coconut oil adds a wonderful richness of flavor, and makes the cookie's texture much puffier than when I make them with butter. (They spread much less too.) A touch of coconut extract enhances the extra flavor a bit more which makes the overall taste so unique and delicious. The texture was perfect with cracked edges, a soft and chewy center and a perfectly round and fluffy shape.
Now that I know how wonderful coconut oil was in cookies, I can't wait to try it out in other baked goods. Any suggestions? I love using healthy fats and switching it up from the pounds of butter I go through weekly. Coconut oil is my new favorite thing!!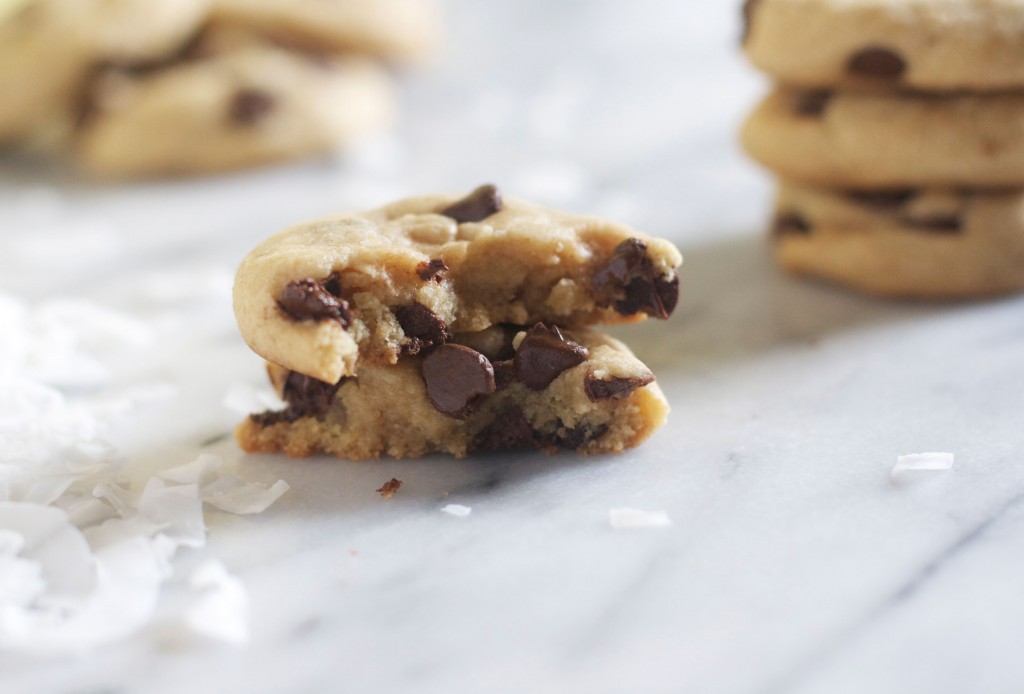 Coconut Chocolate Chip Cookies

Prep time:

Cook time:

Total time:

Yield: 24 cookies

Ingredients
2 cups flour
½ tsp baking powder
½ tsp salt
¾ cup virgin coconut oil, melted and cooled slightly
⅓ cup white sugar
1 cup brown sugar
1 egg and 1 yolk room temperature
2 tsp vanilla extract
½ tsp coconut extract
1 cup semi-sweet chocolate chips
Instructions
Preheat oven to 325.
In a small bowl whisk together the dry ingredients. Set aside.
In a larger bowl, use an electric mixer to beat the coconut oil and sugar. (Or mix by hand.) Add the egg and yolk and extracts and mix until smooth and creamy. Slowly add the flour mixture and mix until well combined, (but don't overmix.) Fold in the chocolate chips.
Roll dough into 1½ inch balls and place 2 inches apart on a parchment or Silpat-lined cookie sheet. Bake for 12-14 minutes or until the edges have set and cookies are just slightly golden.- don't overbake!
Let cookies cool for 5 minutes on cookie sheet and then transfer to a wire rack.
Nutrition Information

Serving size: 1
Recipe slightly adapted from Tracey's Culinary Adventures via How Sweet It Is. (originally adapted from Baking Illustrated.)