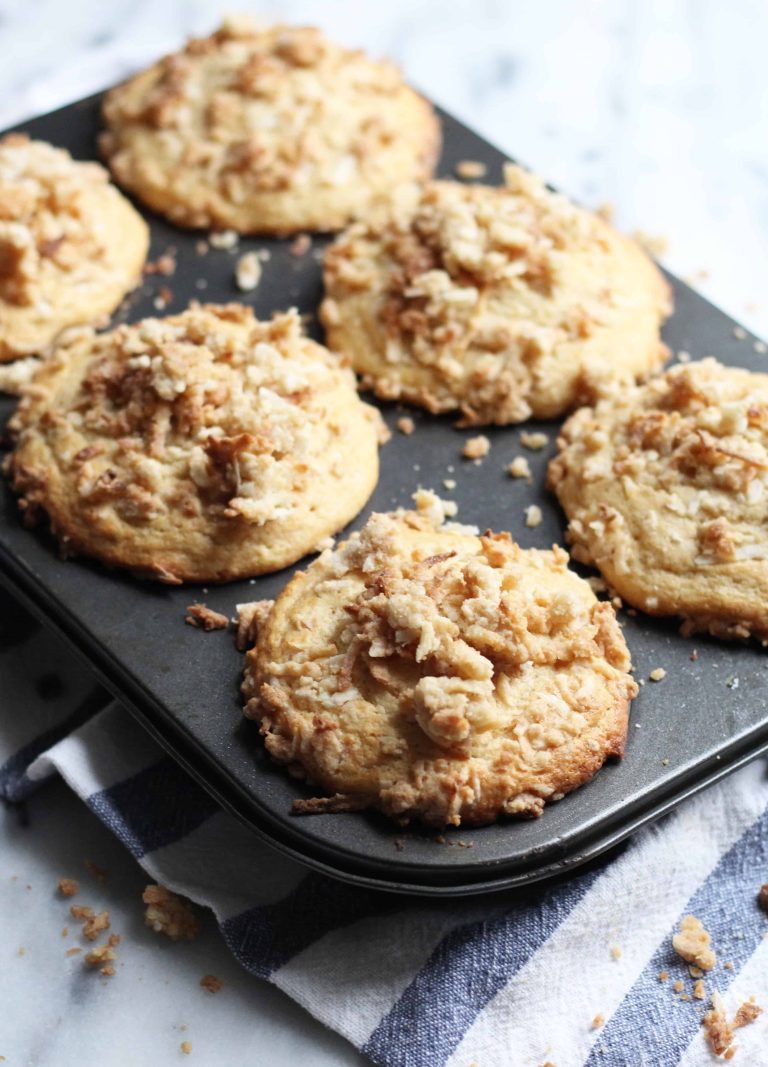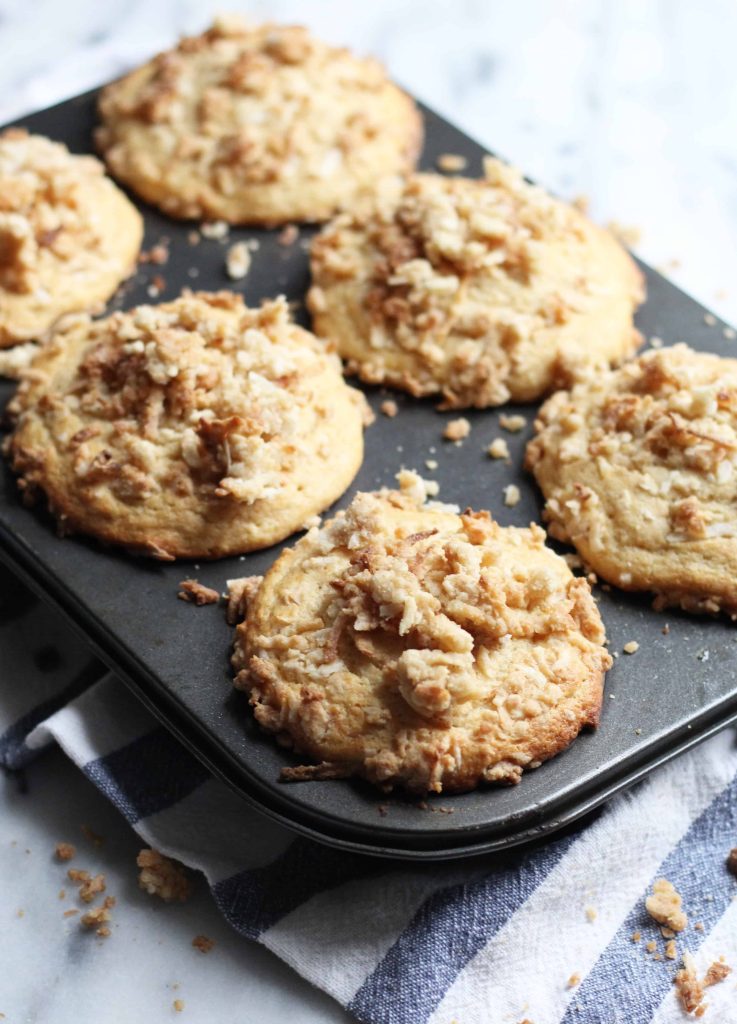 A couple weeks ago, I was strolling by my local coffee shop for an afternoon pick-me-up latte and I made a spur of the moment decision to try something from the bakery case. Unless it's a Balthazar almond croissant (which is the best thing in the planet and you must try if you come to NYC, also I am going to recreate,) I don't usually buy stuff from the coffee shop. But this muffin looked really good and I just had to try it. Then once I tried it, I loved it and had to recreate it, so here it is.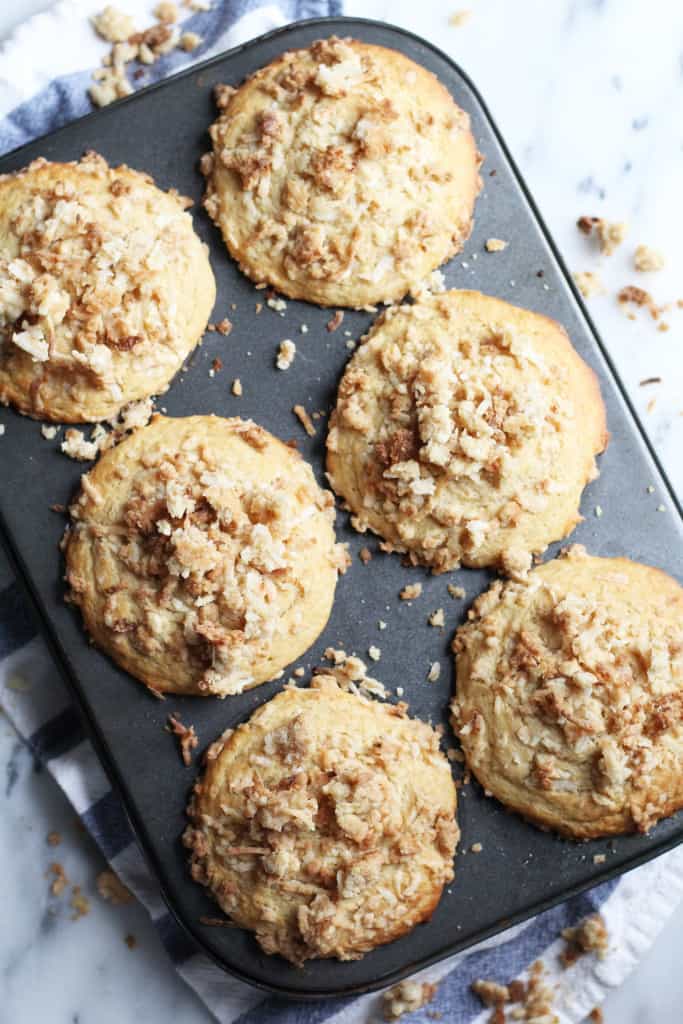 The muffin part of this muffin is pretty simple. Great texture, subtle coconut flavor without the texture of the coconut flakes which I don't always love, and then topped with a delicious, macaroon-like crumble. I just couldn't get enough of these muffins. They aren't too sweet, but the crumble adds just enough to make them feel a little decadent. I used all whole wheat flour which was delicious but regular AP flour works too. Another thing to note is coconut extract. I love having it on hand because it adds such a nice little bit of extra coconut flavor. If you don't have it though- these will still be lovely with just vanilla.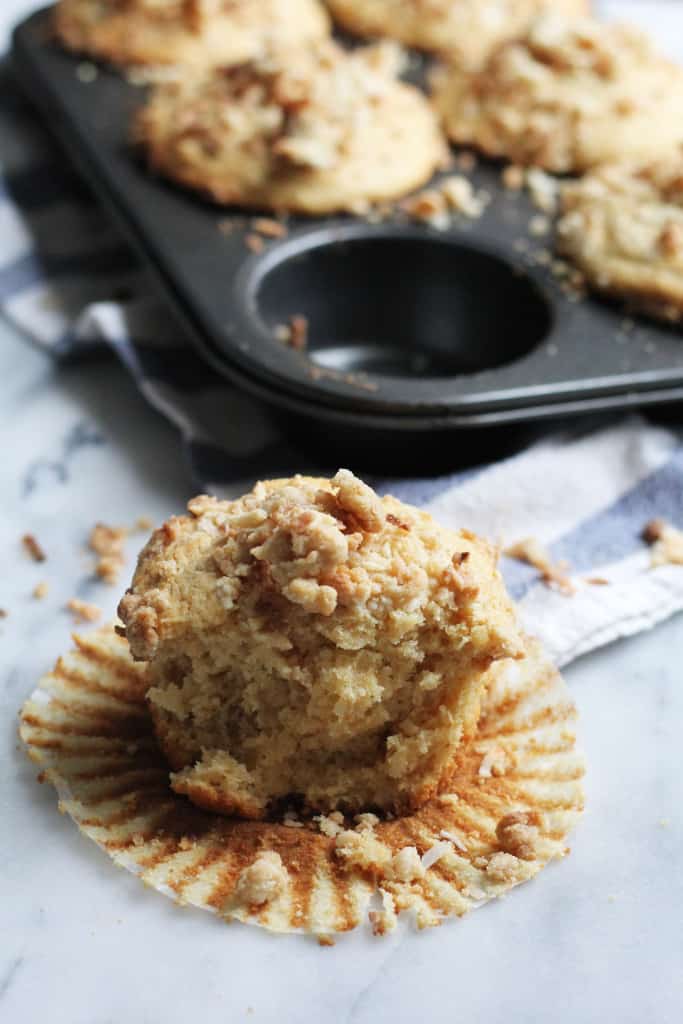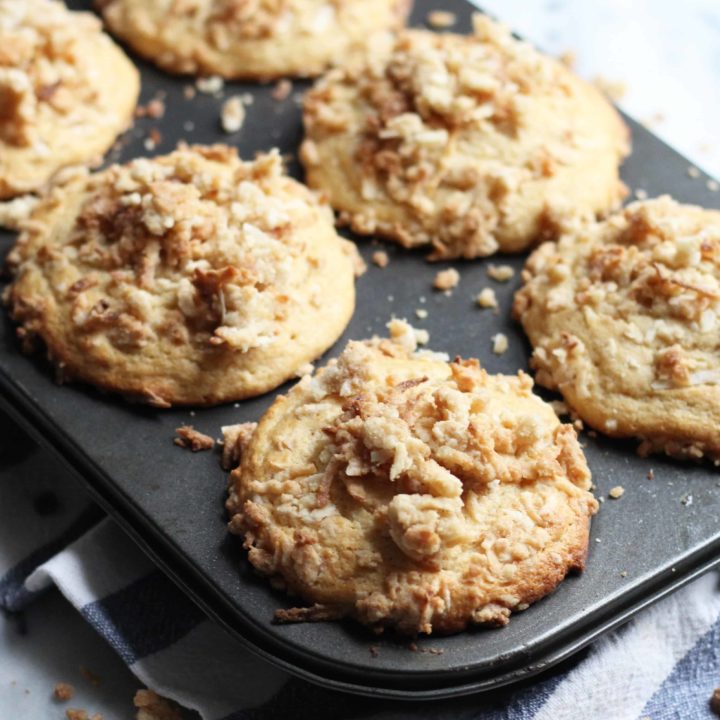 Coconut Crumb Muffins
Ingredients
2 cups all purpose or whole wheat pastry flour
3/4 cup sugar
1 tablespoon baking powder
1 cup whole milk (room temperature)
1/2 cup coconut oil, melted
1 teaspoon vanilla extract
1/4 teaspoon coconut extract (optional)
2 large eggs (room temperature)
Topping:
1/2 cup all purpose flour
1/2 cup shredded, sweetened coconut
1/4 cup coconut oil, melted
3 tablespoons brown sugar
Instructions
Preheat oven to 375F. Fill muffin tins with liners, set aside.
In a large bowl, whisk together the coconut oil, eggs, sugar, and milk until smooth. Add the vanilla and whisk in.
In a small bowl stir together the flour and baking powder. Stir into the wet ingredients, just until combined, don't over mix.
Evenly divide the batter amongst the liners- filling 3/4 of the way. Set aside while you make the topping.
For the topping:
Stir together the flour, coconut, and brown sugar. Add the coconut oil and stir together with a fork until crumbs form. Sprinkle over the muffins.
Bake for 15-20 minutes or until a toothpick inserted into the center of a muffin