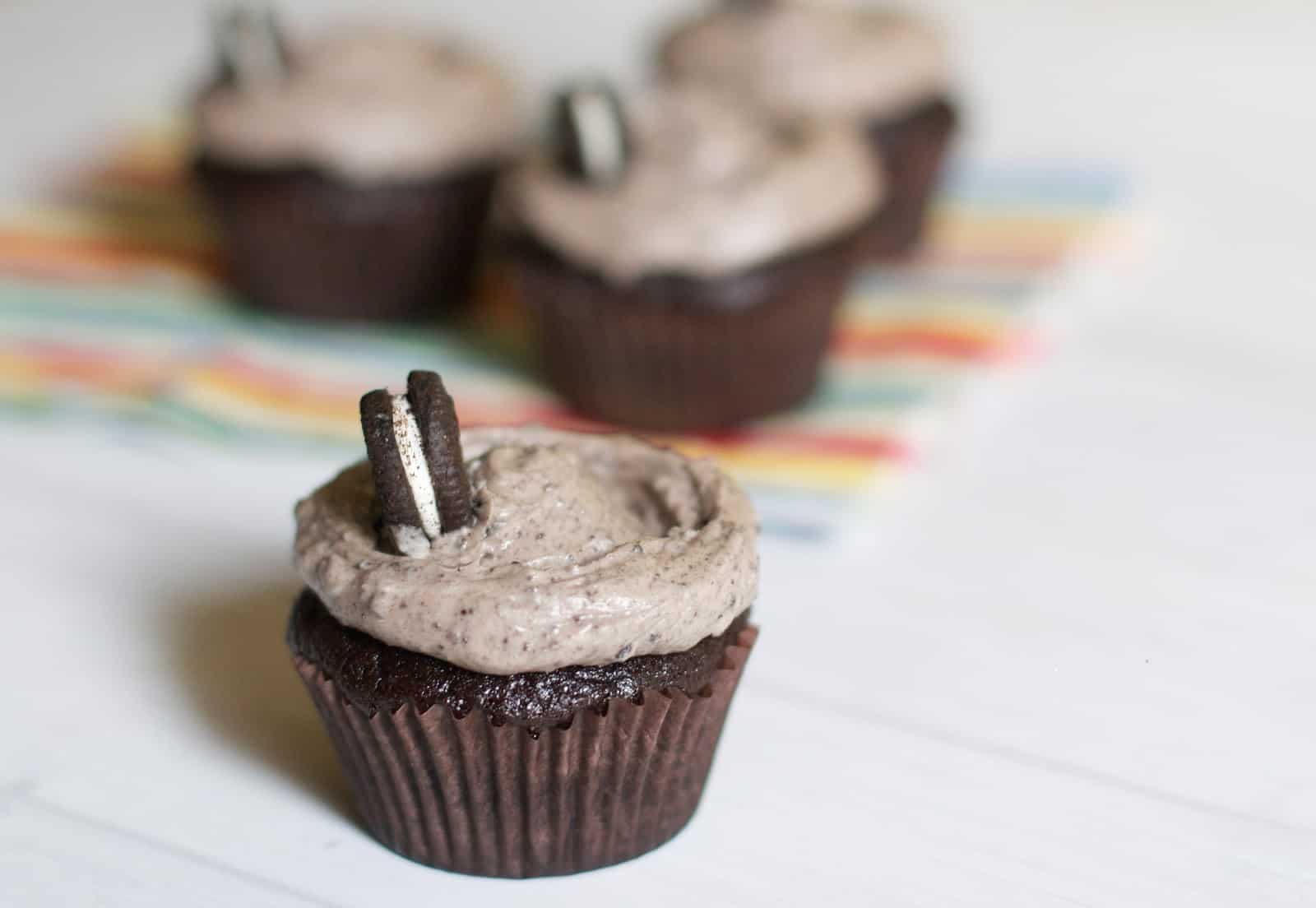 I know that Cookies & Cream Cupcakes may not fit in with the current trend of peppermint-gingerbread-eggnog filled treats, but I just can't resist the chance to share a delicious cupcake recipe with you- regardless of the time of year! And as far as I'm concerned, the cookies & cream flavor combo is one that is pretty delicious and acceptable all year round right?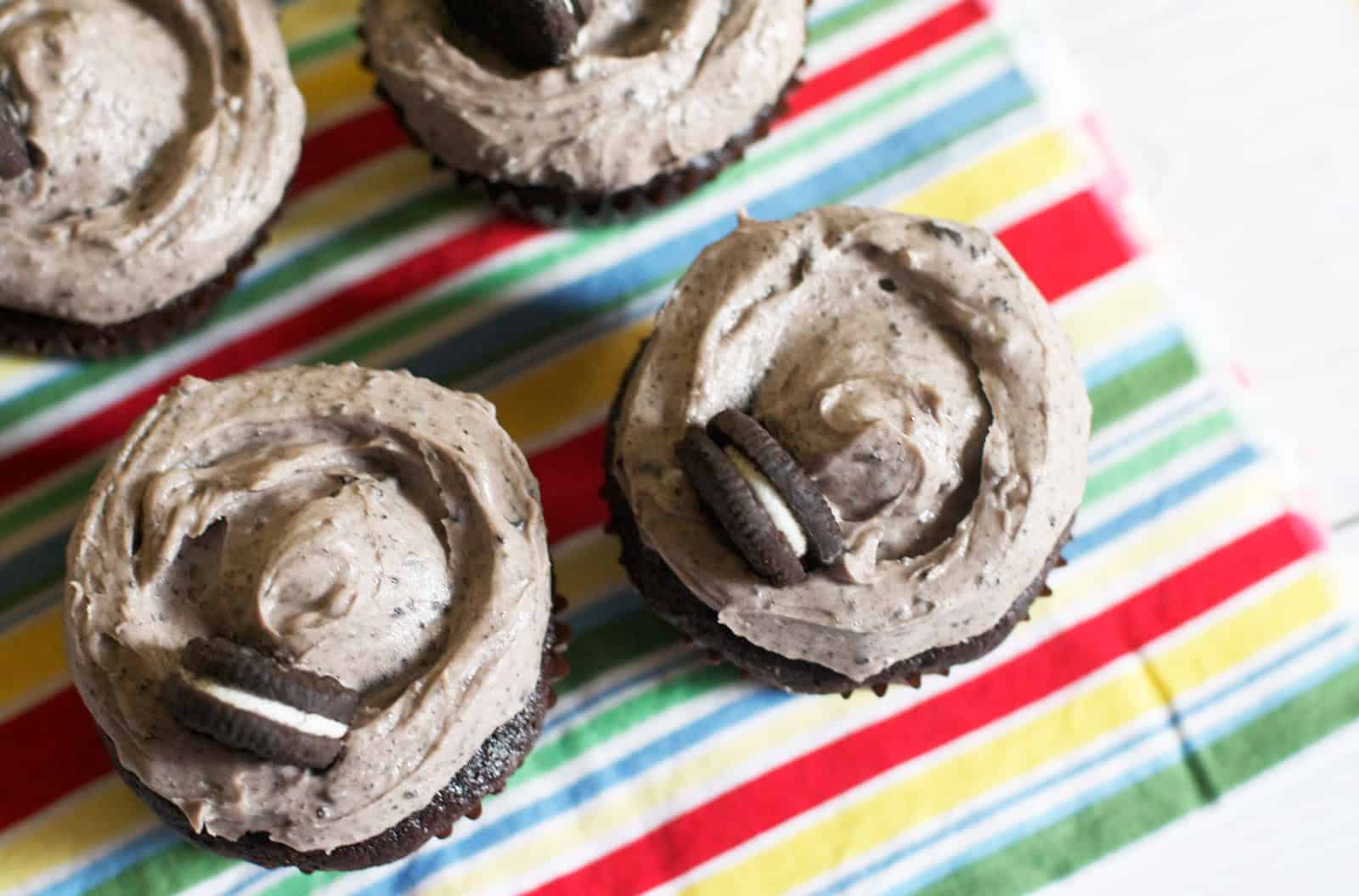 This recipe starts with my favorite one-bowl chocolate cupcake, (which you really must try if you haven't already.) A buttercream frosting that is full of chopped up Oreos is used as both a filling and a frosting and I couldn't resist the cute as can be mini Oreo on top. I tried to go relatively light on the frosting so that they didn't seem over-sweet, and I think the ratio was perfect. A bite of this cupcake really tastes like the classic ice cream flavor that I love so much. For a holiday twist- try them with the peppermint oreos- I think that would be delicious as well!
PS- My month of December is full of exciting recipe plans, but do you guys have any requests? Any holiday favorites that you are dying to try? I have my own cookie-making routines, but I want to know yours too!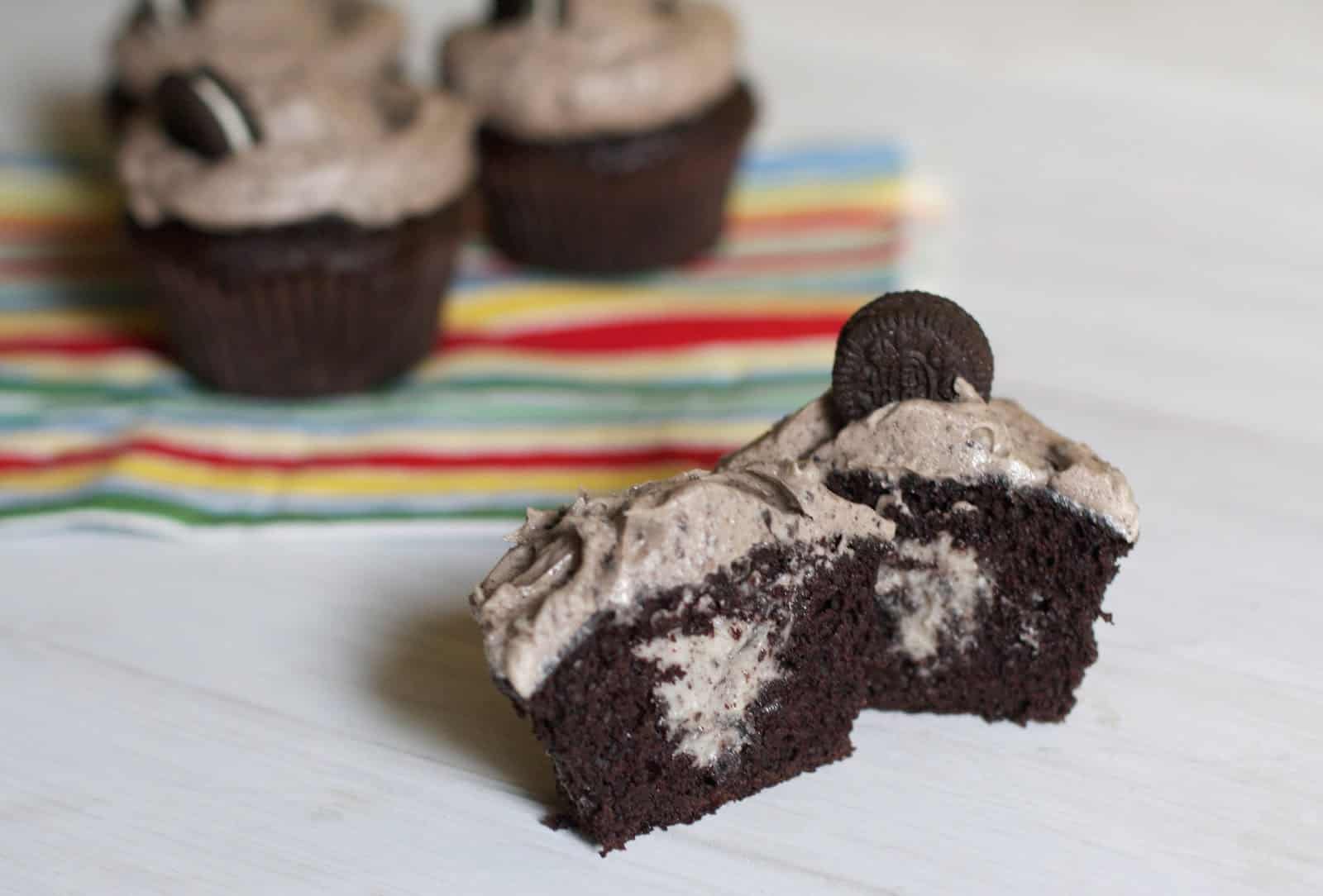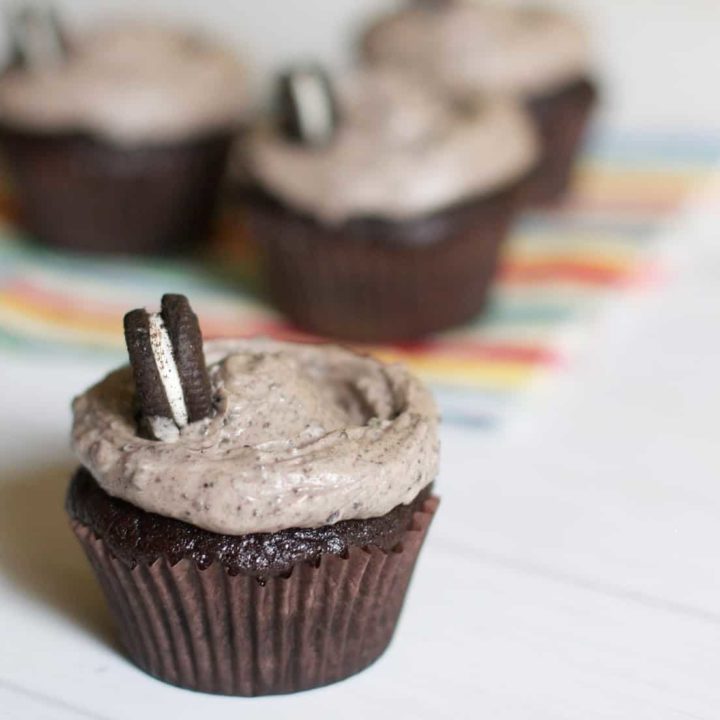 Cookies & Cream Cupcakes
Ingredients
3/4 cup unsweetened cocoa powder
1 1/2 cups all-purpose flour
1 1/2 cups sugar
1 1/2 teaspoons baking soda
3/4 teaspoon baking powder
3/4 teaspoon salt
2 large eggs
3/4 cup warm water
3/4 cup buttermilk
3 tablespoons safflower oil
1 teaspoon pure vanilla extract
Frosting:
2 sticks of butter softened, 1 cup
4 1/2-6 cups powdered sugar
1-3 tablespoons heavy cream or milk
1 cup finely chopped Oreo crumbs
1 tsp Vanilla Extract
Instructions
Preheat oven to 350 degrees. Line standard muffin tins with paper liners; set aside.
Sift together cocoa powder, flour, sugar, baking soda, baking powder, and salt into a large bowl.
Add eggs, warm water, buttermilk, oil, and vanilla, and mix until smooth, about 3 minutes. Scrape down the sides and bottom of bowl to assure batter is well mixed.
Divide batter evenly among muffin cups, filling each 2/3 full. Bake until tops spring back when touched, about 20 minutes, rotating pan once if needed. Transfer to a wire rack; let cool completely.
For Frosting
Cream the butter until fluffy. Add the powdered sugar a cup at a time until thick and paste-like.
Add milk or cream a tablespoon at a time until light and creamy. Mix in Vanilla and Oreo crumbs. Use as filling or frosting as desired!
Nutrition Information:
Yield:

18
Serving Size:

1 grams
Amount Per Serving:
Unsaturated Fat:

0g
Cupcake Recipe adapted from Martha Stewart
Frosting Recipe- The Baker Chick