Crispy Brussel Sprouts Au Gratin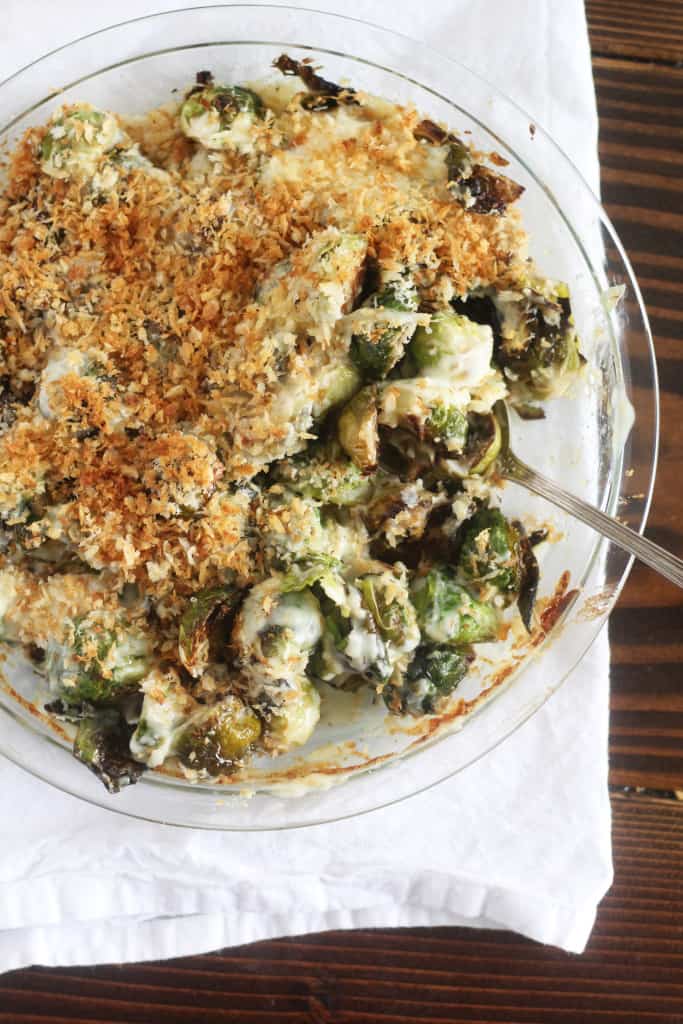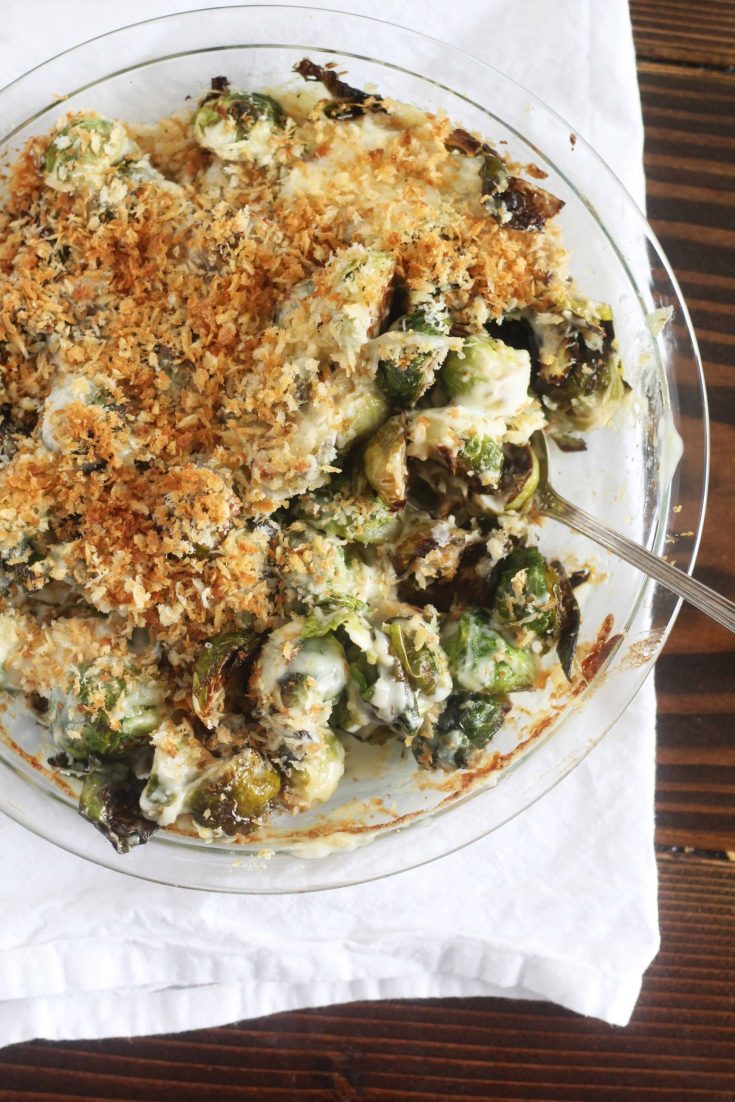 One last recipe for your Thanksgiving menu coming right up! It's down to the wire, but even if you already did your shopping but weren't sure of how you planned to serve your sprouts- I've got the recipe for you. Now, I'm usually a purist when it comes to brussel sprouts, I like them roasted with olive oil, salt & pepper. The taste and texture is so good prepared simply that I rarely feel the need to change things up. Trust me though when I say this version is worth trying.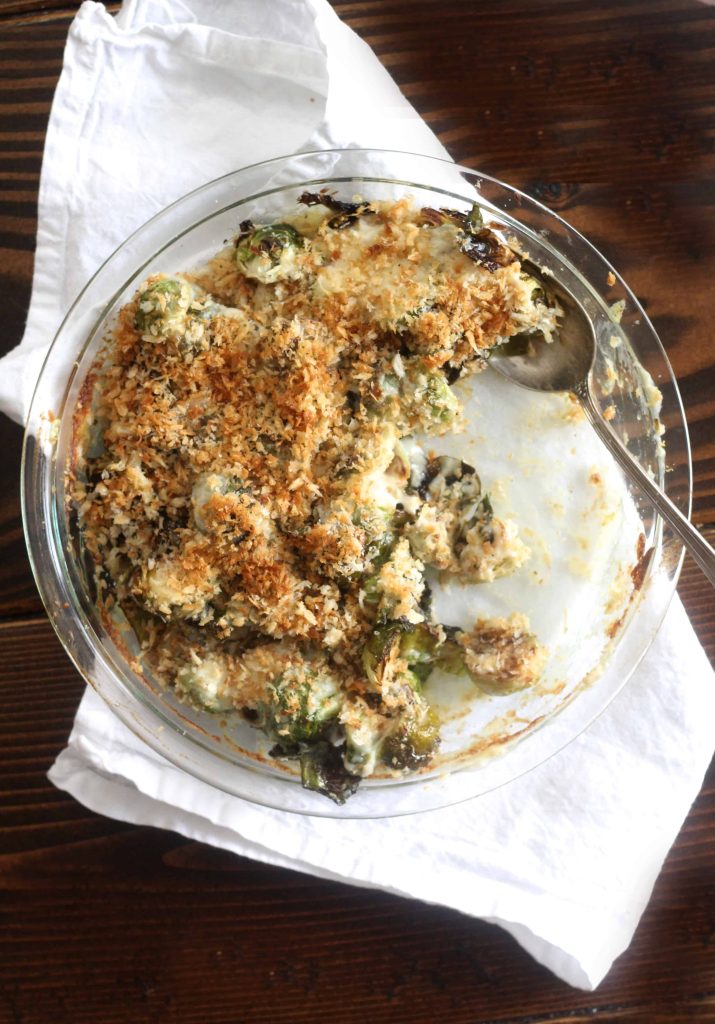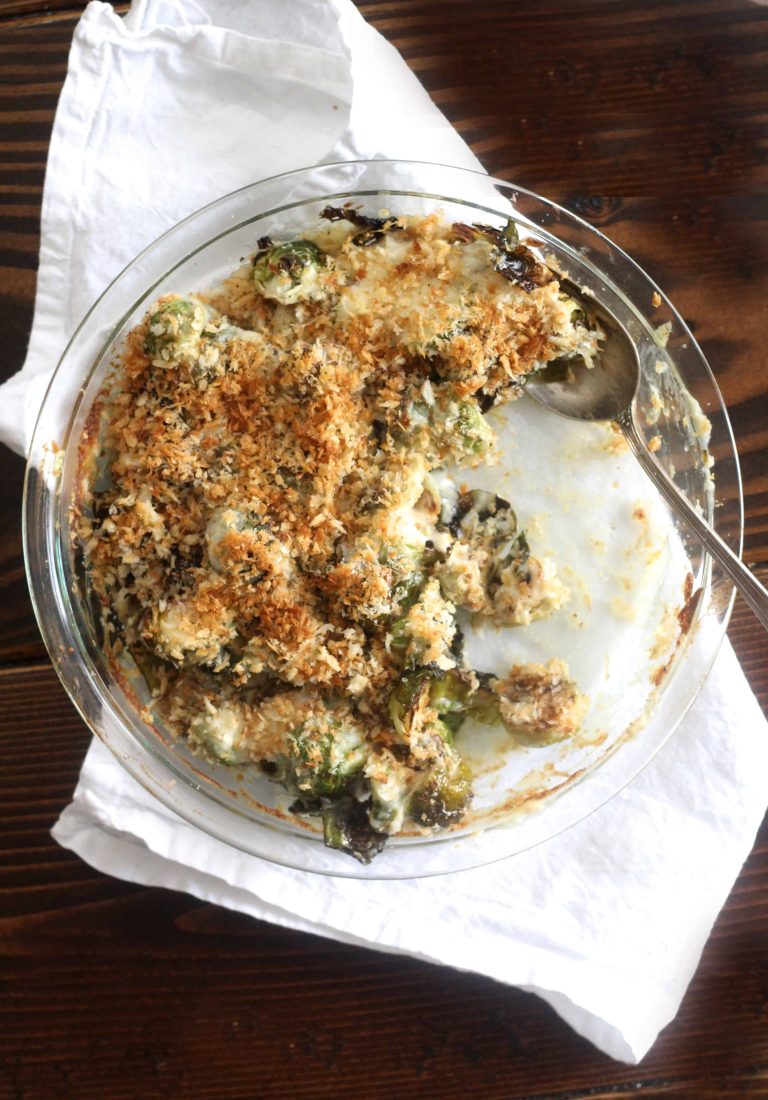 You start by roasting your sprouts like normal- giving them those delicious browned and crispy bits I can't help but snack on right off the pan. Then a simple cheese sauce is made using whatever cheese you have on hand. (I used sharp cheddar but gruyere, parmesan and gouda would all be good as well.) The sauce gets tossed together with the roasted sprouts and then topped with some toasty breadcrumbs and broiled for a few minutes. That's it- a simple but impressive Thanksgiving side dish that can be prepped in advance and warmed up right before serving your meal.
That's all folks! Have a wonderful holiday week. I'll be back next Monday in full holiday mode!!!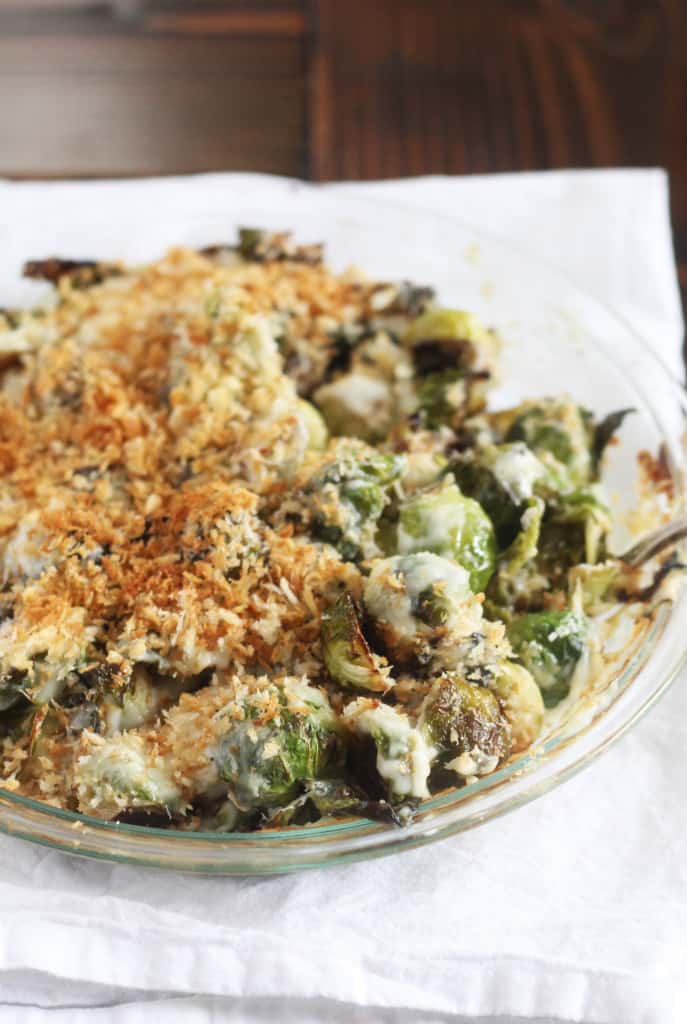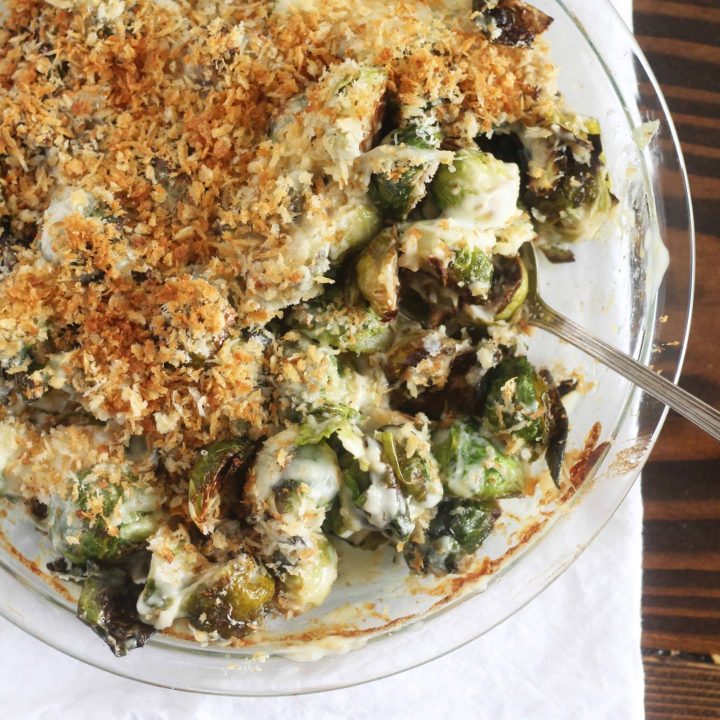 Crispy Brussel Sprouts Au Gratin
Ingredients
4 cups of brussel sprouts, trimmed and cut in half
extra virgin olive oil
3 tablespoons butter
2 tablespoons flour
1 cup milk
1 cup grated cheese (I used sharp cheddar)
1/2 cup panko bread crumbs
Instructions
Preheat oven to 400F.
Toss your brussel sprouts with olive oil, salt and pepper. Spread evenly over two cookie sheets, (you don't want them over crowded, as they don't get crispy when they touch on the pan.)
Roast for 15 minutes, or until slightly charred and crisp. Transfer to a 9 inch baking dish and set aside.
In a small saucepan, add 2 tablespoons of butter and stir until melted. Add the flour and whisk until smooth and golden brown. Slowly add the cup of milk and whisk until smooth and thickened slightly. Stir in the cheese and season with salt & pepper.
Drizzle the sauce over the brussel sprouts and gently toss or shake the dish to distribute.
In a small pan melt the last tablespoon of butter. Add the breadcrumbs and stir until golden and toasted. Sprinkle breadcrumbs over the brussel sprouts.
Broil for 5-7 minutes or until the topping golden and the sauce bubbly.