Dark Chocolate Salted Caramel Cupcakes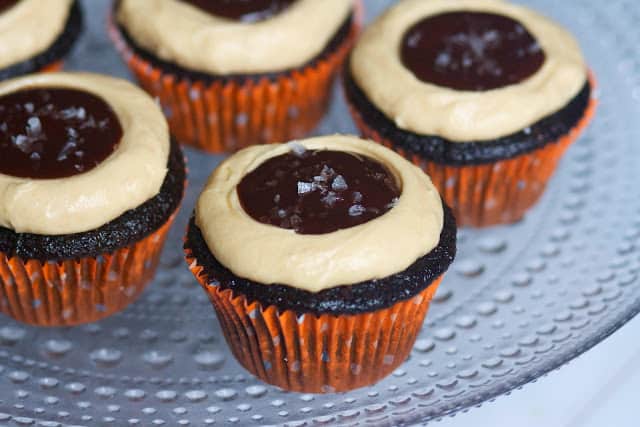 Ever have a recipe you dream in your head for weeks before it comes to be? Well, I have been imagining these wonderful cupcakes for ages. You know I'm obsessed with salted caramel, and I've been overdue to put my favorite thing into a cupcake, (my other favorite thing.) What better to pair with salted caramel than dark chocolate right? That's what I'm thinkin…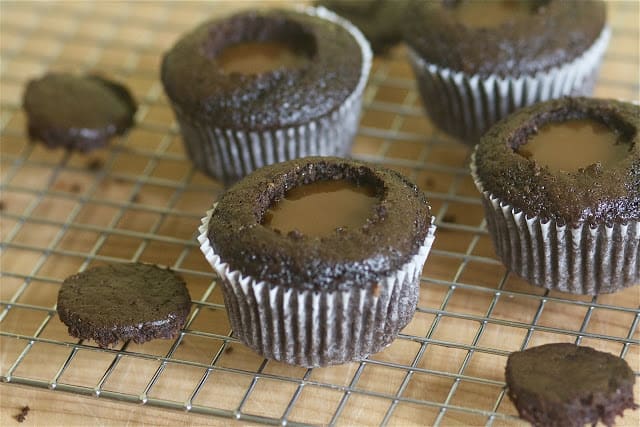 These start with my favorite one-bowl chocolate cupcake, made with lots of dark chocolate cocoa powder. Using a paring knife I carved out a small little area of the center of each cake and spooned in some salted caramel. After replacing the little cake top, I swirled on some salted caramel butter cream. The nice thing about the frosting swirl is that it leaves a little area on the top of the frosting that is perfect for fillings and toppings. In this case I added a dollop of dark chocolate ganache and a sprinkle of fleur de sel. In my opinion- perfection!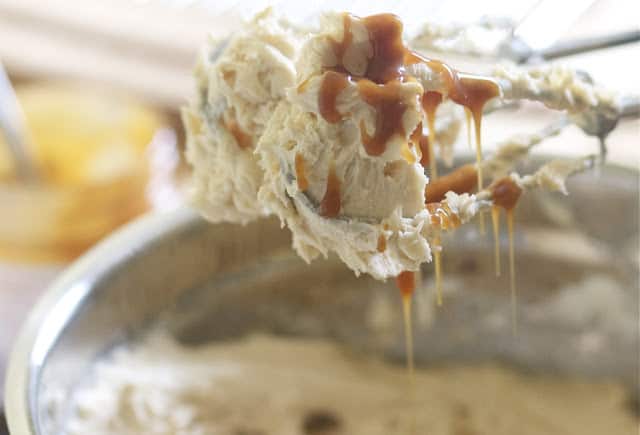 On a normal day, I would whip up a batch of this easy salted caramel from scratch. It is not hard to make and oh so delicious. On the day that I made dozens of these for birthday party though, I was majorly pressed for time. I knew I needed a shortcut in order to get this done in time. So- I picked up a handy jar of Trader Joes Salted Caramel Sauce and went to town. It was the perfect "in-a-pinch" ingredient for filling these babies and also mixing into the frosting. The next time I make these, I hope to have time to make the caramel from scratch though, just because I like to complicate things like that!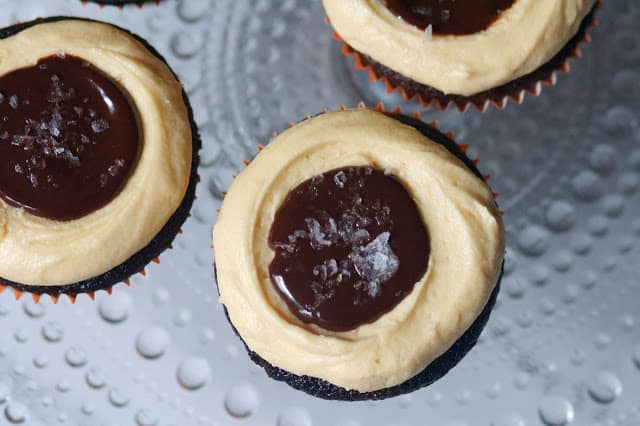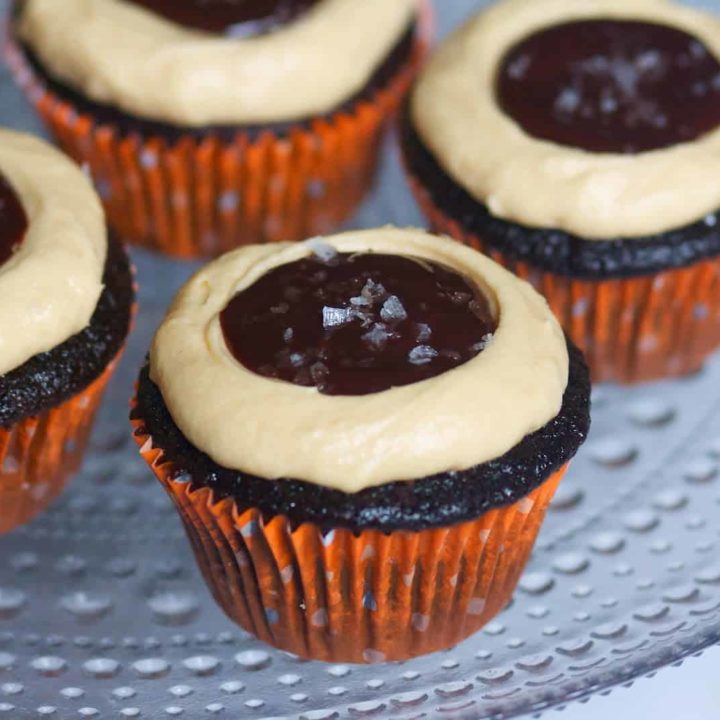 Dark Chocolate Salted Caramel Cupcakes
Ingredients
3/4 cup unsweetened dark cocoa powder, regular is fine too
1 1/2 cups all-purpose flour
1 1/2 cups sugar
1 1/2 teaspoons baking soda
3/4 teaspoon baking powder
3/4 teaspoon salt
2 large eggs
3/4 cup warm water
3/4 cup buttermilk
3 tablespoons canola/vegetable oil
1 teaspoon pure vanilla extract
1 1/2-2 cups salted caramel sauce*
2 sticks unsalted butter- softened
4-6 cups of powdered sugar
cream or milk as needed
5 oz. of dark chocolate- chopped
1/2 cup heavy cream
Instructions
Preheat oven to 350 degrees. Line standard muffin tins with paper liners; set aside.
Sift together cocoa powder, flour, sugar, baking soda, baking powder, and salt into a large bowl.
'Add eggs, warm water, buttermilk, oil, and vanilla, and mix until smooth, about 3 minutes. Scrape down the sides and bottom of bowl to assure batter is well mixed.
Divide batter evenly among muffin cups, filling each 2/3 full. Bake until tops spring back when touched, about 20 minutes, rotating pan once if needed. Transfer to a wire rack; let cool completely.
Meanwhile, make the ganache:
Place chopped dark chocolate in a small bowl. On medium-high heat, warm the heavy cream until it boils and right away pour it over the chocolate.
Leave it for 5 minutes and then stir mixture until it is thick and creamy. Allow to cool to room temperature by either letting it sit for 30-45 minute OR speed it up in the freezer (what I did.)
When the cupcakes are cooled, use a paring knife to carve a cone shape into the top of each cupcake. Slice off the very top of the removed part and set aside.
Fill with a tablespoon of caramel sauce and place the top back on. Repeat with the rest of the cupcakes and set aside to make frosting.
For the Frosting:
In a large bowl, use an electric mixer to whip the butter until it is creamy and pale. Add 4 cups of the powdered sugar, a little at a time until frosting is thick and paste like.
Add 1/2 cup of salted caramel sauce and mix on medium-high speed until frosting is thick and well combined. Add the milk or cream a tablespoon at a time, until the frosting is creamy and good piping/spreading consistency.
Spoon or drizzle the ganache onto the frosted cupcakes and sprinkle with flaky sea salt.
Notes
* You can also use regular store-bought caramel with sea salt mixed in
Nutrition Information:
Yield:

18
Serving Size:

1 grams
Amount Per Serving:
Unsaturated Fat:

0g
Chocolate cupcake recipe adapted from Martha Stewart