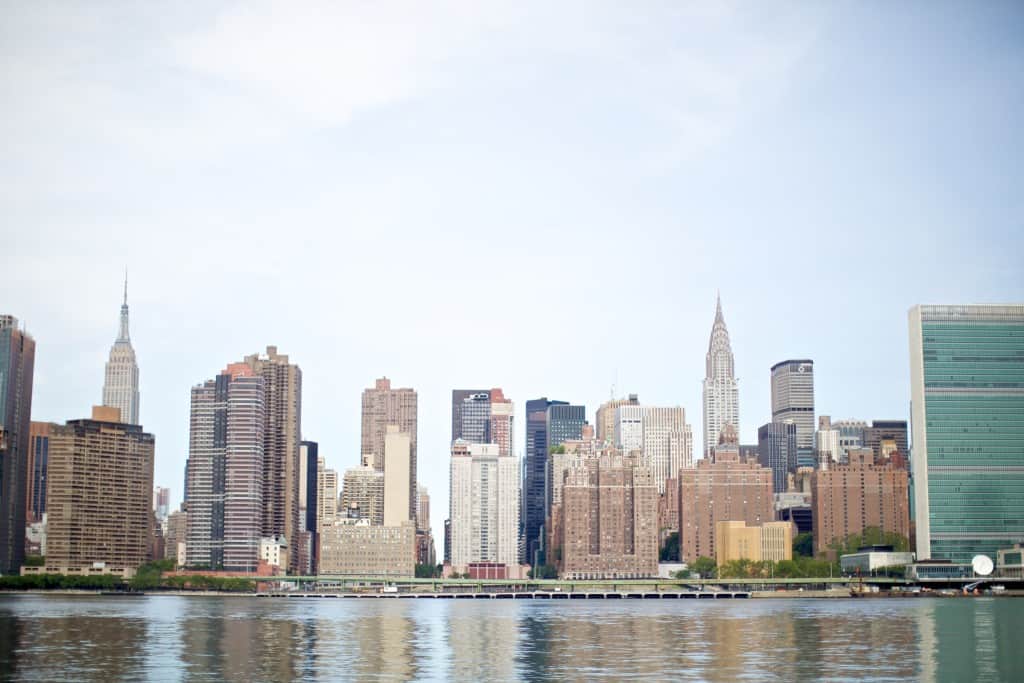 I've hinted on social media and it's been in the works for what seems like a long time, but now it's really happening. In just a couple weeks I'm leaving New York. We bought a house right outside Chicago and I'm heading back to the Midwest with the hope of creating a happier and easier life for our little family. (More on that, our house, DIYs, pics of it etc!) I am both excited and heartbroken. I have lived here 10 years, more consecutive years than any other city in my life and it hurts. I thought NYC deserved a little break up letter, so here goes: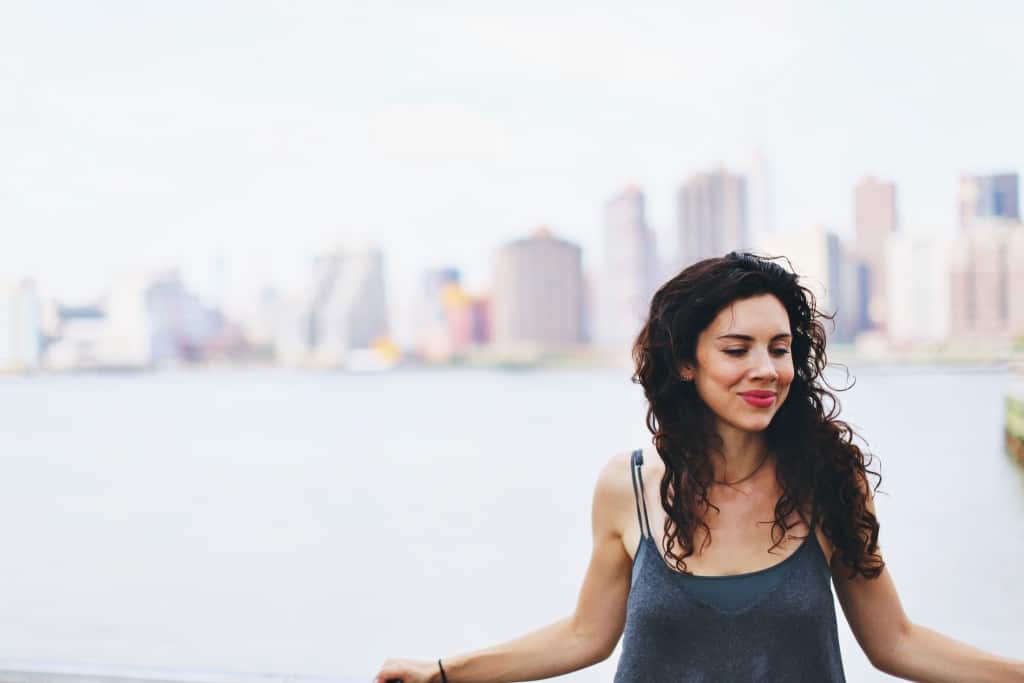 Dear New York,
I love you, but I'm leaving you…classic last words right? After 10 years of calling you my home, my little family and I are leaving for a little more space, a little more quiet, and a little more ease in our lives as a family with small kids.
When I moved here right after college I felt like the world was at my fingertips…. Everything happens here. The energy you gave me from the first day I called you my home thrilled me then, and it still does now.
I love you for the people that you brought into my life. In the last 10 years the friendships I have formed, the dinners out, the Broadway shows, the karaoke nights, dessert eating, game playing, drink having, and park hang-outs were everything to me. I love the excitement of walking out my door, feeling your electric energy in the air, and seeing what exciting things the day would offer. That was our best day. Just you & me, no plans, headphones in my ear, walking to the soundtrack of my own little movie. I will miss those days.
You took good care of me. There were many different jobs, 2 apartments, the right friends at the right time, sometimes the wrong ones. It was here I had the idea to start my blog and the city nurtured and helped that dream grow. You also brought along some heartbreak, so many bad dates, and then just enough good ones to protect me from becoming too jaded and eventually meeting Andy. We fell in love on your streets, and I'll never forget our first New Years Eve together in Times Square, away from the crowd, in our own little world where we could witness something so amazing and chaotic together first hand. I remember standing there right in the middle of it all and just feeling like the luckiest person in the world.
Here is what I will miss about you: Central Park in the Fall, Broadway shows, progressive dinners through the East Village having only an appetizer and a cocktail at each stop, small hole in the wall treasures you are sure no one else knows about, people watching, the museums, and the people. Oh my people. I could write a whole post about those that crossed my path during the New York years, but I just don't have the time.
Thank you for welcoming me. For being company even when I felt so alone, for always bringing the right places, experiences, and people into my life at the right time. I will always love you more than any other city in the world. I will always come back to you with hope that you haven't changed too much. I've changed and you haven't and that's why I have to leave but I'm glad. Please stay the same forever. (Well maybe a less rats and crowds and garbage heaps? More of that next…)
Here is what I won't miss: The crowds. Sometimes I loved them, but most of the time I just wanted to get where I needed to go and everyone was in my way. I won't miss feeling like I'm missing out on all the city has to offer, and yet being too tired and overwhelmed to even try to adventure with small kids.
I won't miss the lack of green space, the MTA, the stairs, the lack of elevators, and the general "not kid friendly"ness of if all. I think if it were just us I could stay forever, but I am more than just us, and I have grown and need a back yard, and a porch and just more space. Andy and I need more than one room to hang out in after the kids go to bed, and the ability to breathe. I won't miss the rude people who shove past me without saying sorry, or the annoying people who linger around the streets and ask you "Who does your hair?" trying to sell you a (total scam) spa package. (Trust me- I bought it my first summer here.) Well maybe I'll miss all of that a little bit…because it makes you you.
I will always love you. You shaped me. Thank you for everything, truly.
Love,
Audra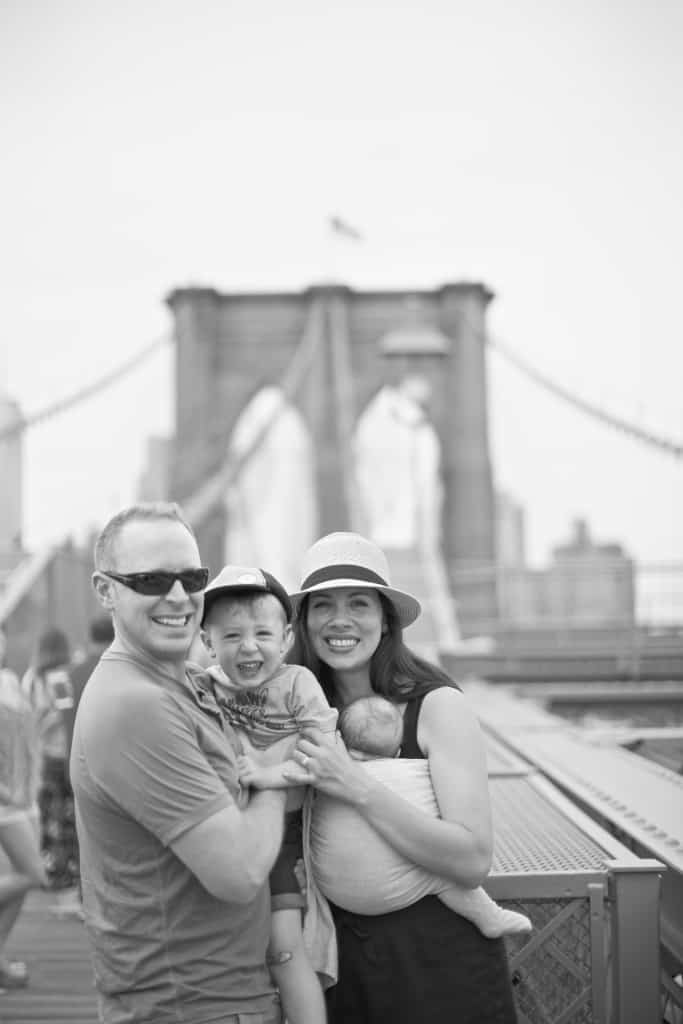 We move in two weeks and I can't wait to start blogging regularly when we are settled. Expect lots of recipes, a house tour, inside looks at all our DIY projects we have planned and Chicago foodie stuff once I get into the swing of things. This blog started with an itty bitty kitchen in NYC, now it will be from a beautiful roomy kitchen in Chicago…thanks for sticking with me!
All photos by Nadia Quinn around Long Island City, D.U.M.B.O, and the Brooklyn Bridge