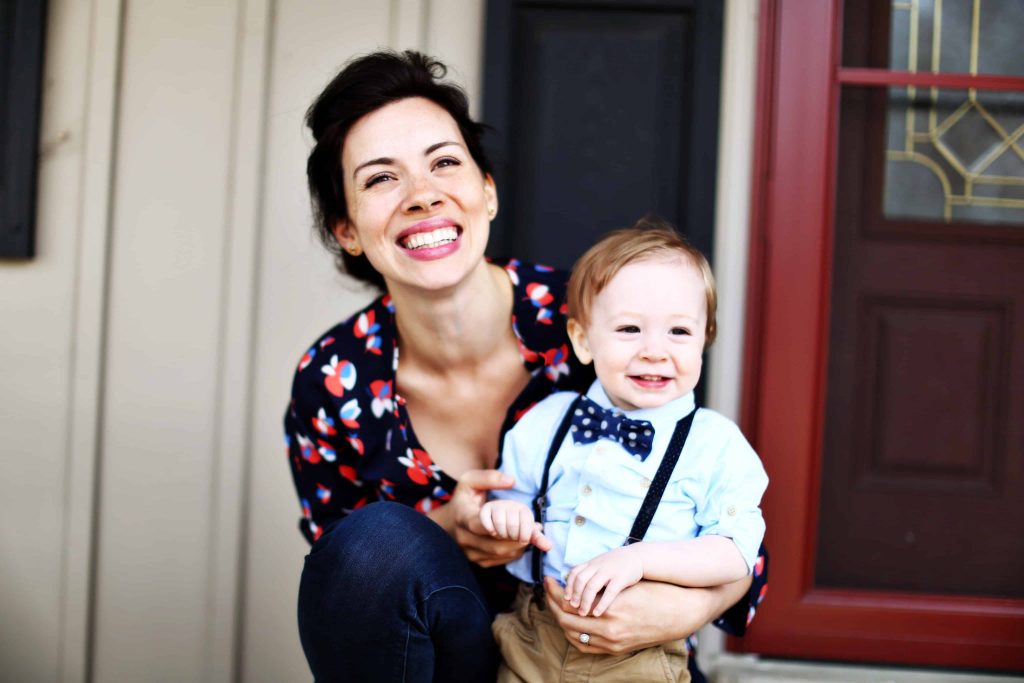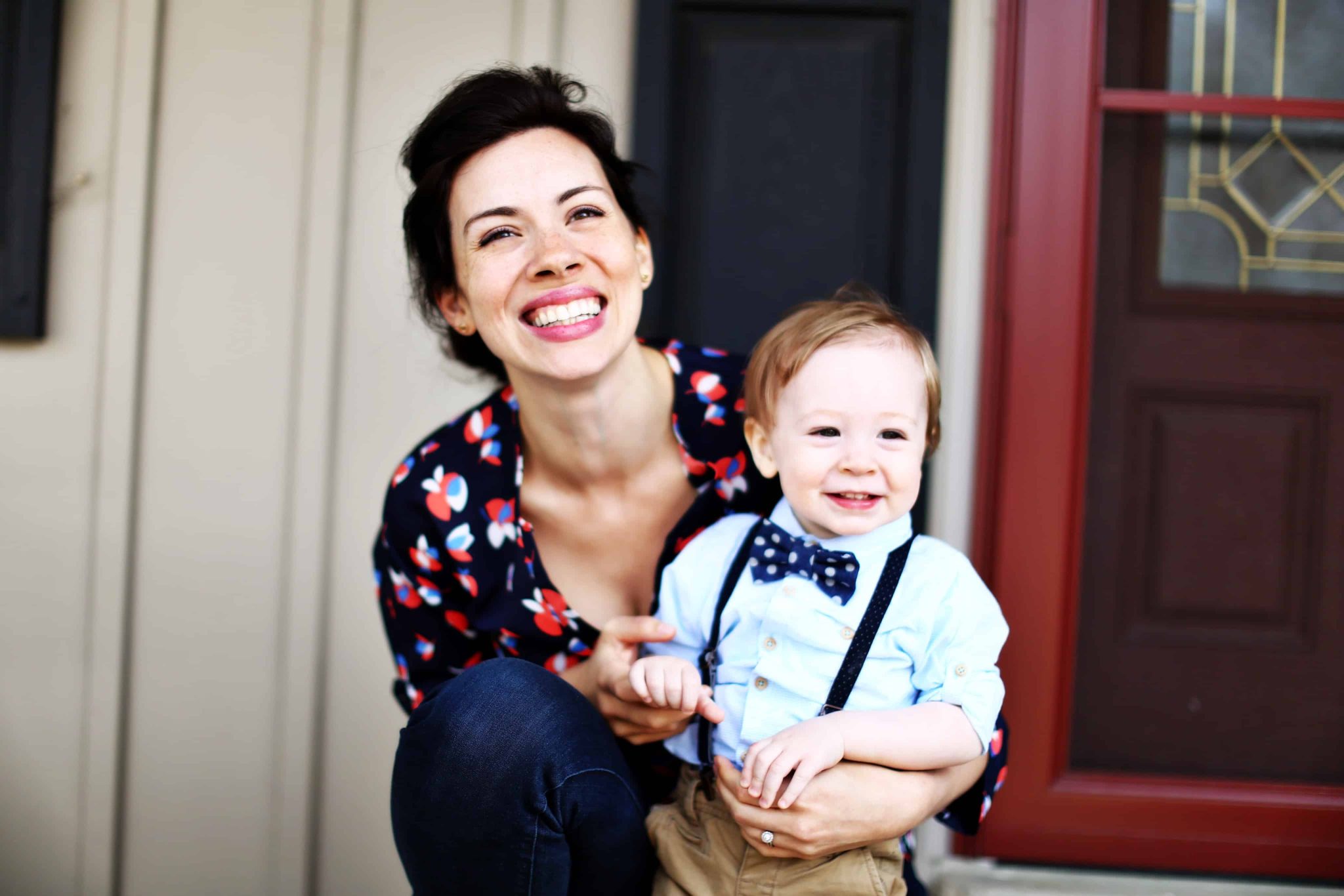 Hello from the Midwest! I'm in Wisconsin this week, celebrating Easter with my family and giving my parents some quality time with little Hugo. Holidays are just so fun as a parent and Easter was no exception. We hosted a big brunch, (I made Cinnamon Rolls of course,) and I got to have fun with the whole basket thing for the first time. Last year Hugo was just 3 months old so I didn't bother, but this time around I filled him a basket with some books, a few toys and a bunch of plastic eggs filled with raisins and cheddar bunnies. (He mostly liked to shake them around.) It was so sweet watching him carry an egg or two around all day- not setting it down for anything. He sure does love all this open space.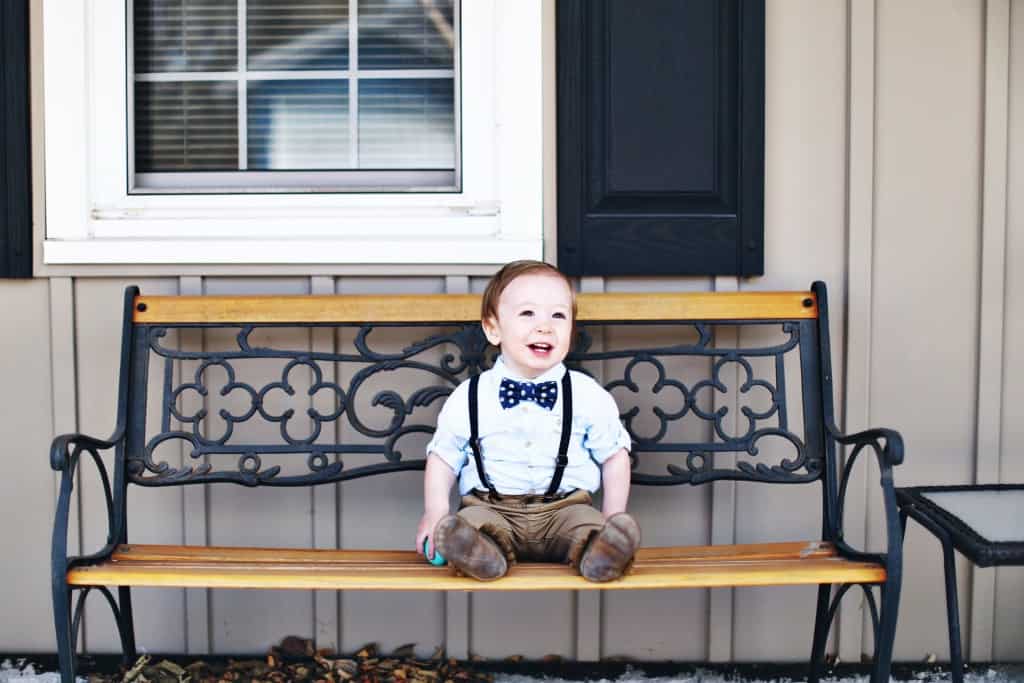 I also couldn't resist the opportunity to dress him up in a spiffy little outfit. Dressing a boy is so much more fun than I ever could have imagined, especially when bowties and suspenders are involved. I gave him a little old man combover and I think he looks equal parts adorable and hilarious. (It also may be time for a haircut.)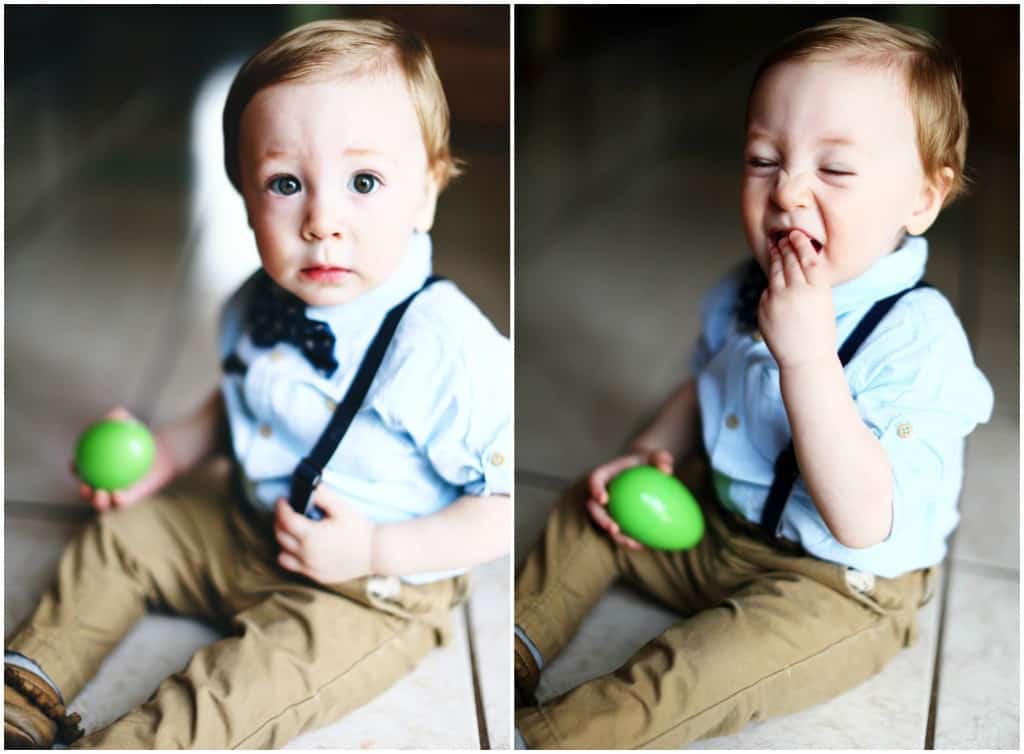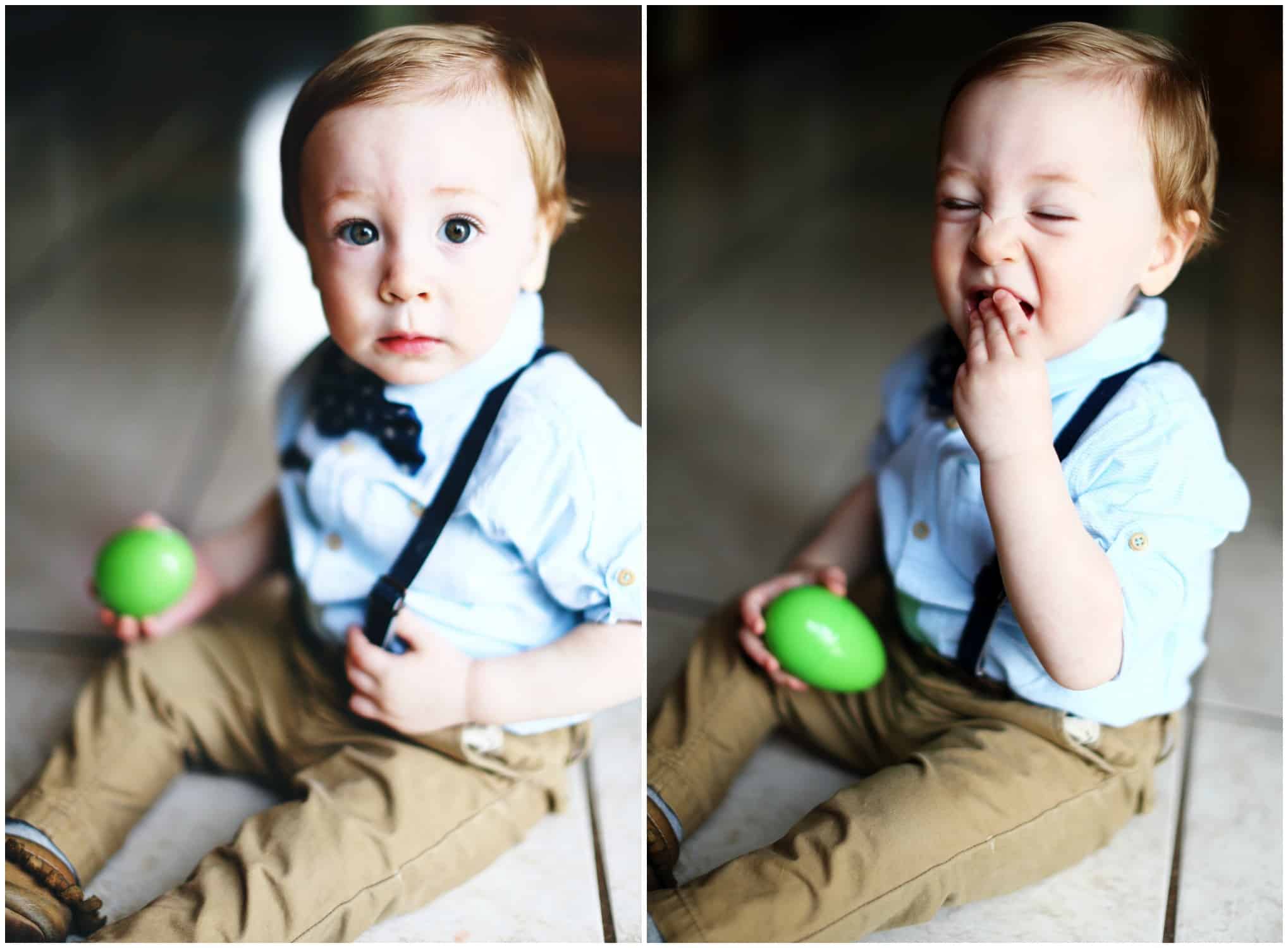 I'm so lucky my sister Nadia was around this weekend to snap these gorgeous shots. I've found that taking photos of non moving, reacting, subjects, (food) is so much easier for me. While I practice my baby photog skills- I'm extra grateful she's around to snap these.
I'm here all week and I'm finally getting around to baking up a storm in the kitchen, so expect some more recipes very soon!
In case you're wondering- here's where I got the details of Hugo's outfit:
Bowtie: Hugo's Wardrobe (that's really the name of the shop- how perfect is that?)
Shirt and Suspenders: Zara (my favorite place to buy Hugo's clothes.)
Khakis: H&M
Moccasins: Freshly Picked
(I got a few questions on IG- so in case anyone else is wondering my blouse is from my last Stitch Fix!)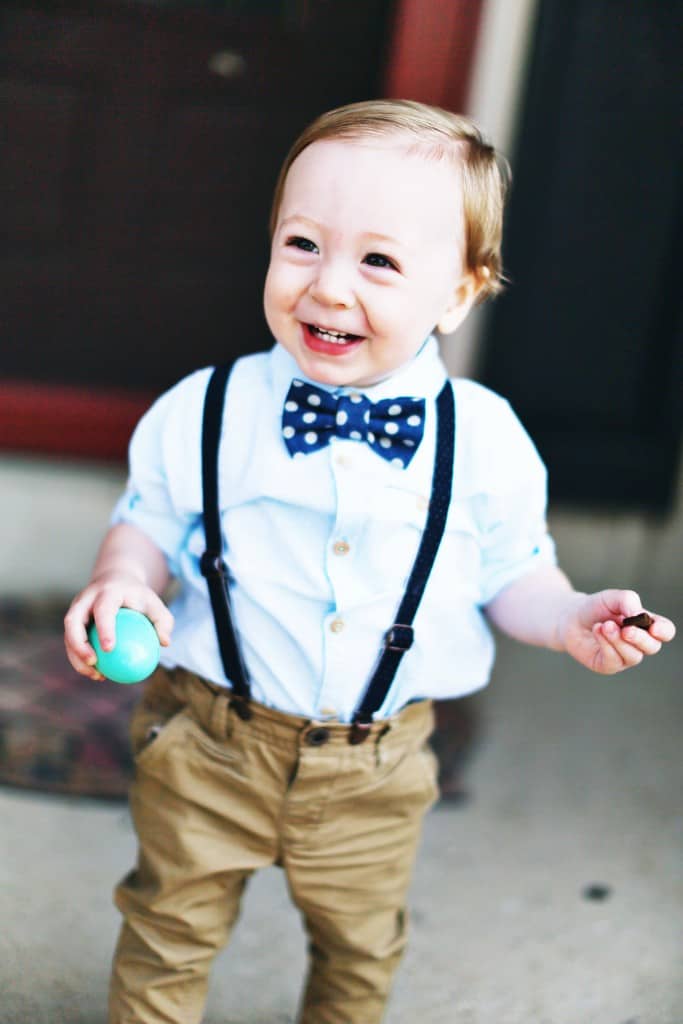 Photos by my sister Nadia Quinn