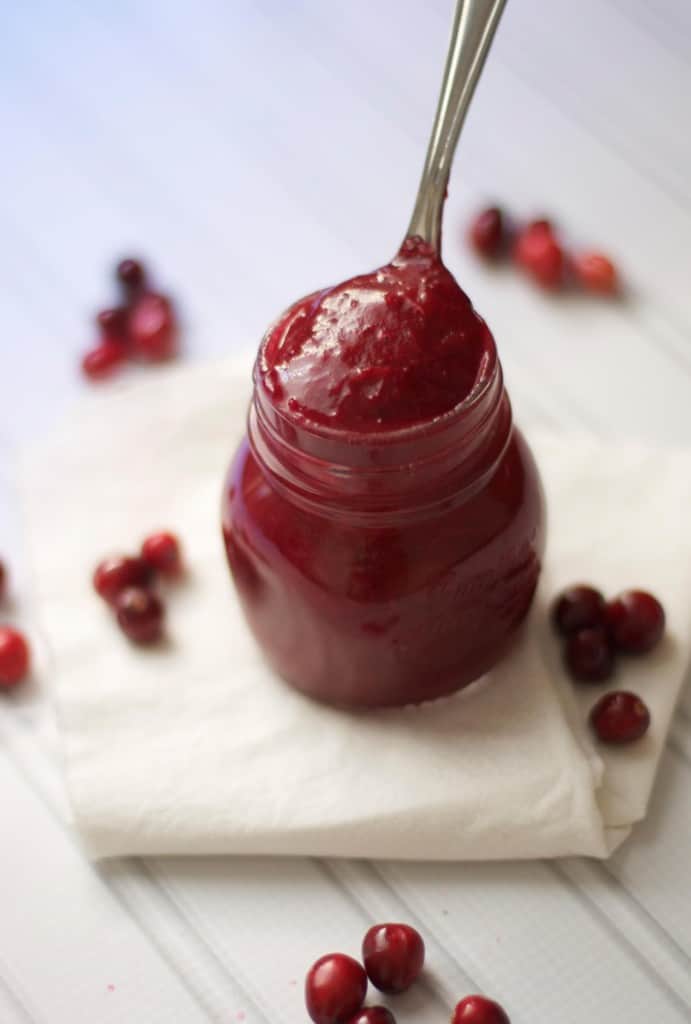 Are you good at multi-tasking? I like to think that I am, but the truth is whenever I try to put too many things on my plate I end up shutting down and getting nothing done at all. Sound familiar to anyone else? That's exactly what has happened to me the last week which is why I've been a bit MIA. The truth is I have so many posts that I've been ready to share so it will take some calm focused energy on my part to get them all to you by Thanksgiving!
This is a simple recipe that doesn't warrant much besides a simple description. It' s a smooth cranberry "butter" which is really just like a spread that can be used for almost anything this time of year. I loved this on a piece of toast, but wouldn't it be delicious on these Pumpkin Biscuits? Or maybe Thanksgiving leftovers sandwich? I actually like the texture so much more than traditional cranberry sauce since it's so smooth and creamy. Luckily it's one of the things that I can make ahead of time to get ready for hosting Thanksgiving.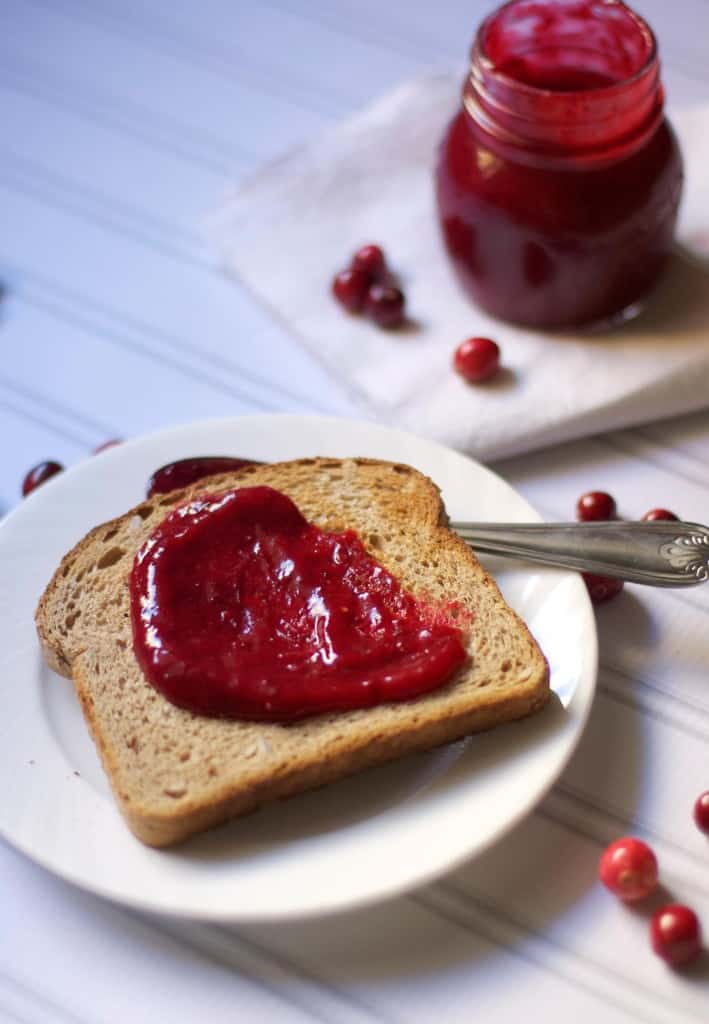 A few months ago I was given a Blendtech Blender to review, and though I've been using it almost daily for smoothies, I've been waiting for the right recipe to make in it that I could share with you here. I puréed the cranberry butter in here and like always it didn't cease to amaze me. In only seconds that machine seems to be able to make anything I throw in there smooth as can be. I chose to leave some texture in there, but you can make it as velvet-y and dreamy as you'd like.
I have a couple more wonderful Thanksgiving-themed recipes are right around the corner- stay tuned!! :)
Ingredients
2 cups fresh cranberries
1/2 cup apple cider
1/4 cup maple syrup, honey or sugar
1/2 teaspoon vanilla extract
Instructions
In a small saucepan over medium heat, combine the cranberries, apple cider and sugar. Cook until cranberries begin to burst, stirring frequently.
Add vanilla and continue to cook for 5-10 minutes more, until sauce begins to thicken and reduce. Use it as is, or pureé in a blender to get a smoother texture.
Notes
*serve on toast, biscuits, turkey, or a Thanksgiving leftover sandwich!
Nutrition Information:
Serving Size:

1 grams
Amount Per Serving:
Unsaturated Fat:

0g