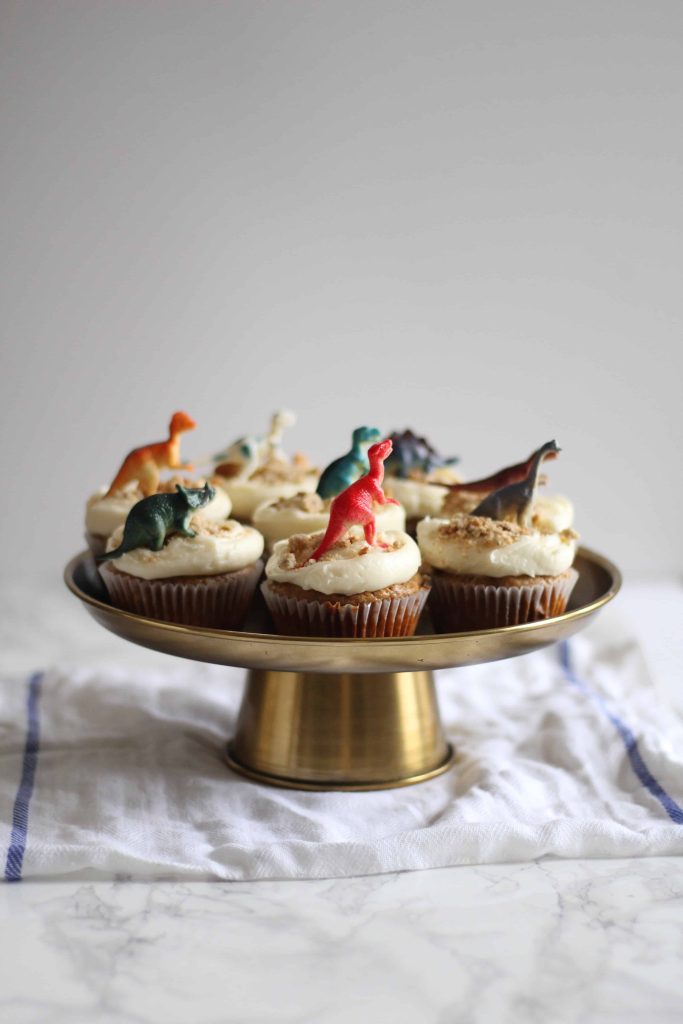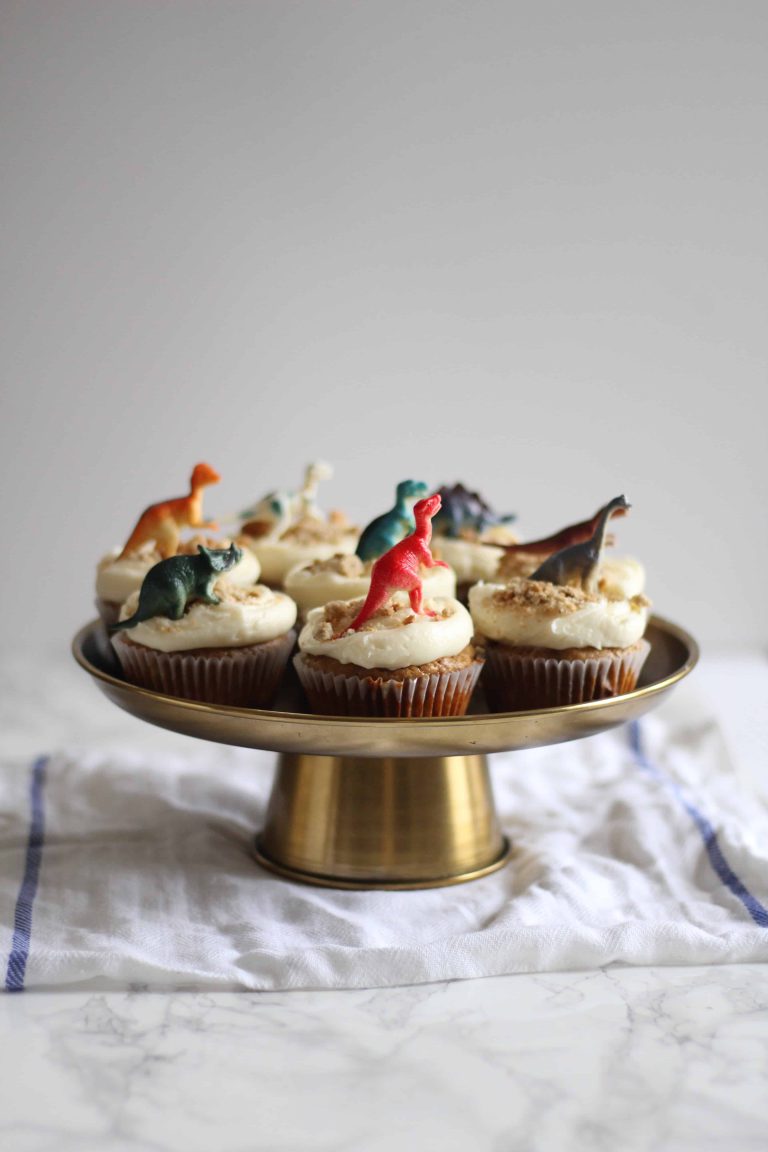 Hugo turned 3 last weekend. I'm not sure how this happened since I just gave birth to him yesterday, but alas I have a 3 year old. We didn't do a big party or anything, since a house full of 3 year olds is kinda my nightmare, and trying to get Hugo to share his toys for 2 hours doesn't sound like fun for anyone. S0- I asked what he wanted. This year is all about dinosaurs, so he requested some dinosaur cupcakes for his friends, a visit to see dinosaurs at the Field Museum, and a "pink raspberry birthday cake." I managed to check off all 3 boxes and am pretty proud of myself for pulling it all off. (I will blog that cake eventually- I wasn't able to photograph it, but it was SO GOOD.)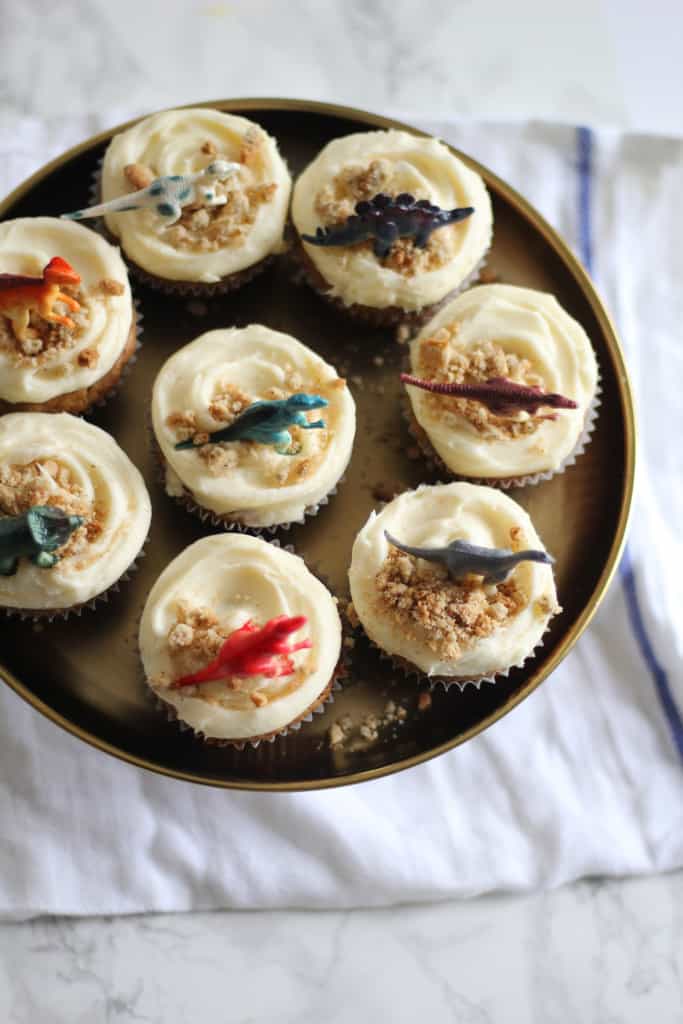 I love these cupcakes because they are such an easy way to make something cute and festive for a dino-lover's speical day. You start with a cupcake- any old cupcake recipe you like. I made banana cupcakes using this recipe, but in cupcake form. I swirled on some classic cream cheese frosting, and that was the base. I wanted some crumbs to look like sand or rocks, and used some crushed vanilla wafers I had in my pantry. Any beige/brown cookie would do, even graham crackers would be great. Top with a little toy dinosaur and there you go. They double as a little favor, because what kid doesn't love cute and teeny dinosaurs? I bought this pack from Amazon and they were great. I wanted something inexpensive but still realistic looking and decent quality.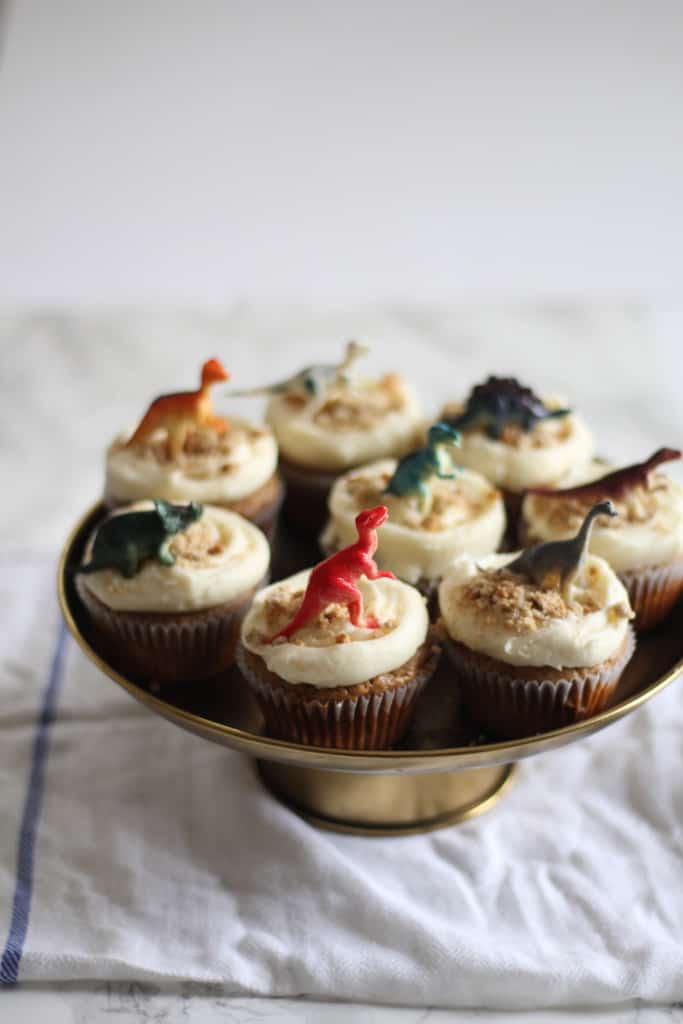 There you have it. I'm not including a recipe because I don't think you need one. For these 12 cupcakes I used about 1/2 cup of crushed cookie crumbs. Let me know if you have any questions!