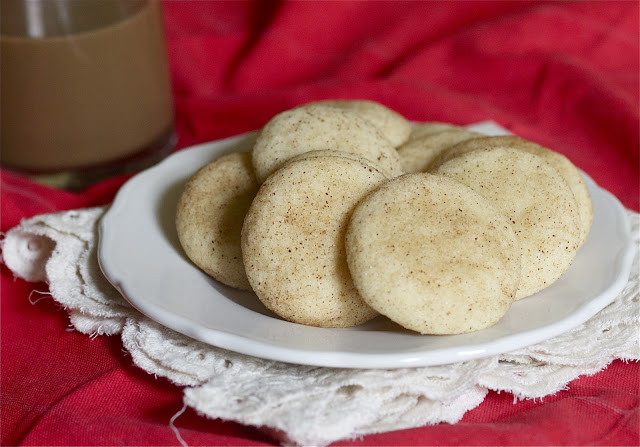 Hey Guys! I'm so excited to be a part of a very fun blog event hosted by the lovely Katrina over at In Katrina's Kitchen. Every day in December a different blogger is "bringing the cookies" over to her site for a cookie-recipe-sharing-extravaganza. I have been loving checking in every morning to see all the delicious treats and totally is my turn to share!
I decided to stick with something simple and make you some Eggnog Snickerdoodles. These little cookies are very similar to regular Snickerdoodles with a few minor changes. Instead of Vanilla extract I used Rum Extract, and instead of rolling them in Cinnamon Sugar, I used a combo of Cinnamon and Nutmeg. The result is a soft, chewy, festive cookie that was adored by everyone I shared them with.
Head on over to In Katrina's Kitchen for the recipe and make sure to check out the rest of the amazing cookie treats!