Elderberry Gummies are my motherhood hack! My kids love them and they keep both of them from catching every virus that comes our way!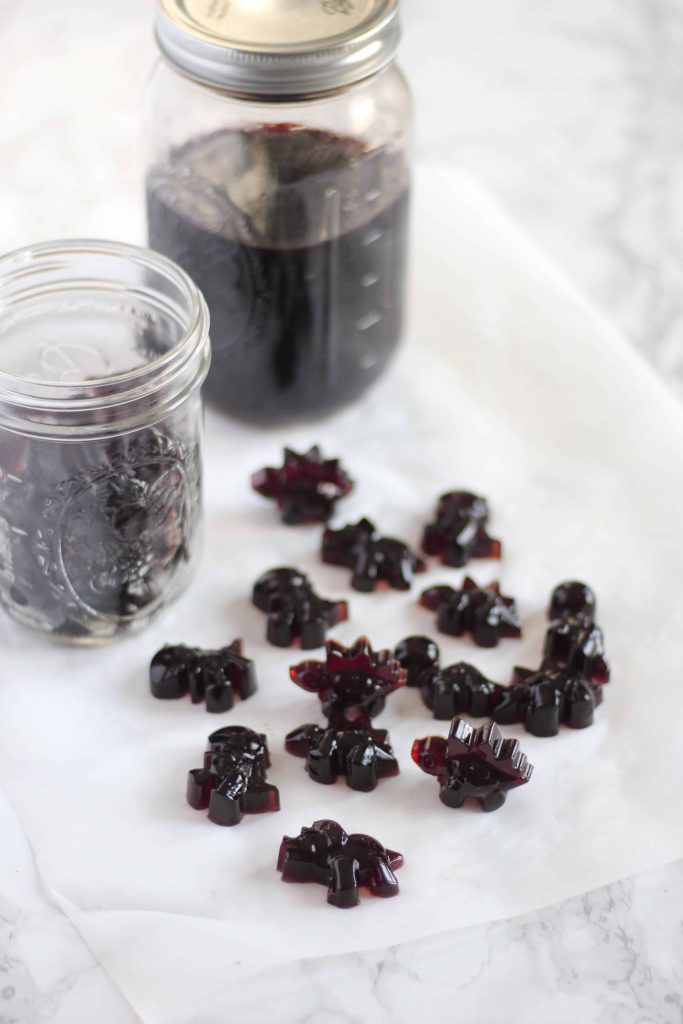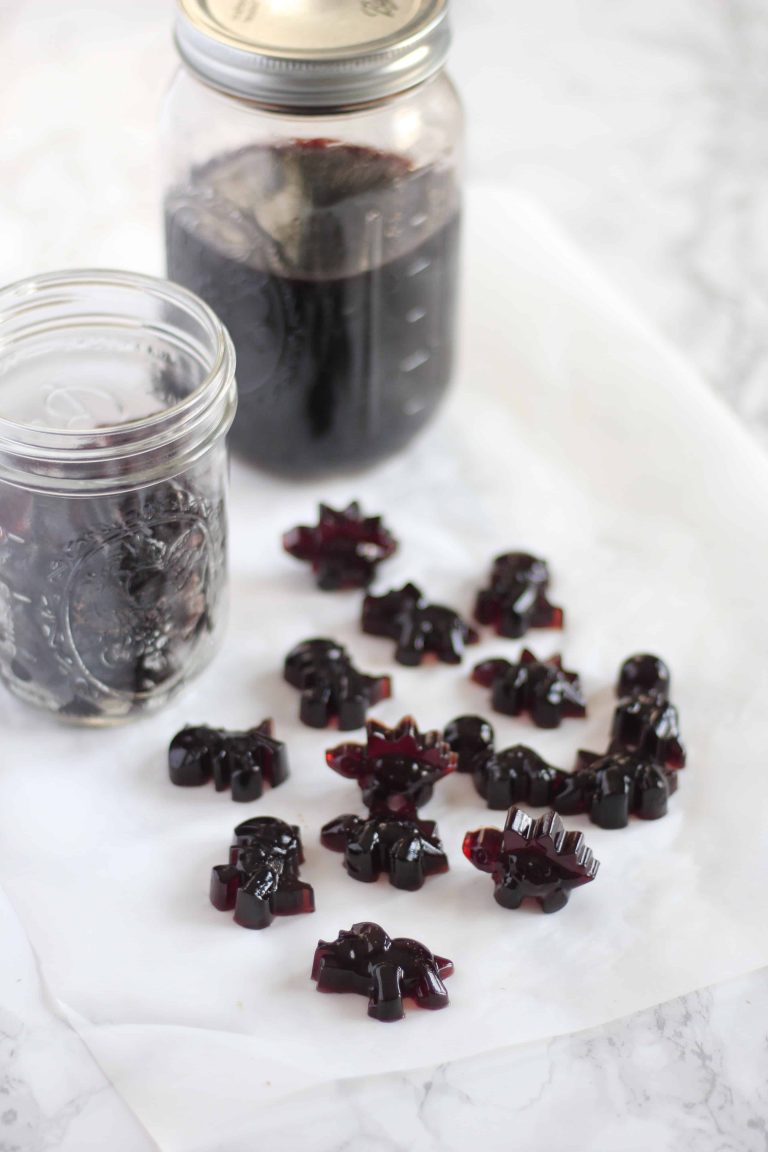 When Hugo started preschool in September, he brought the plague with him. I'm not exaggerating when I say he had one nasty cold after the other for the entire month and most of October.
Then Fiona got sick, and it was just miserable around here. I felt resigned to it, figuring that since this was his first time exposed to a group of kids every day like that, it would be germ central and eventually he'd get an immunity to it and be all good.
It was miserable though. I hate when my kids are sick. They don't eat and sleep well, they are cranky, and it just seems to make everything more tricky.
Around mid October a friend mentioned they were making Elderberry Gummies and I knew right away they would be awesome for Hugo. He is obsessed with anything "gummy," and when I found dinosaur molds I knew it would be perfect. He begs for these. I use them as incentive to finish his dinner and he gets really excited to choose which dinosaur he gets.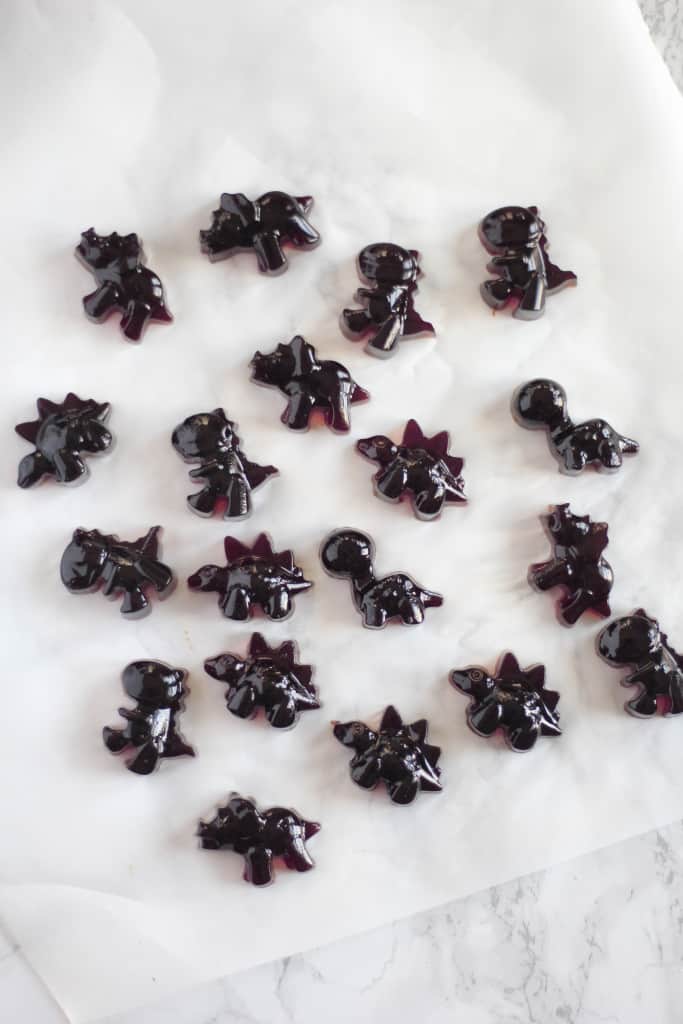 I'm not joking when I say that he has had 1-2 elderberry gummies every day since I made my first batch early November and he hasn't been sick save last week when I ran out. They are such a great way to get all this good stuff in his little body and I'm obsessed.
I've known for awhile that elderberry syrup is amazing for immune system boosting, but getting him to take a spoonful without making a huge mess seemed impossible. It would always drip all over and never seemed worth it.
In addition to that the elderberry gummies each have a drop of Vitamin D, which I never remember to give, as well as manuka honey and grass-fed gelatin. Just google manuka honey to read about the many many health benefits, but when I found a jar at Trader Joes for way less than anywhere else, I picked it up and felt great about using it here. Any other raw honey would also be wonderful.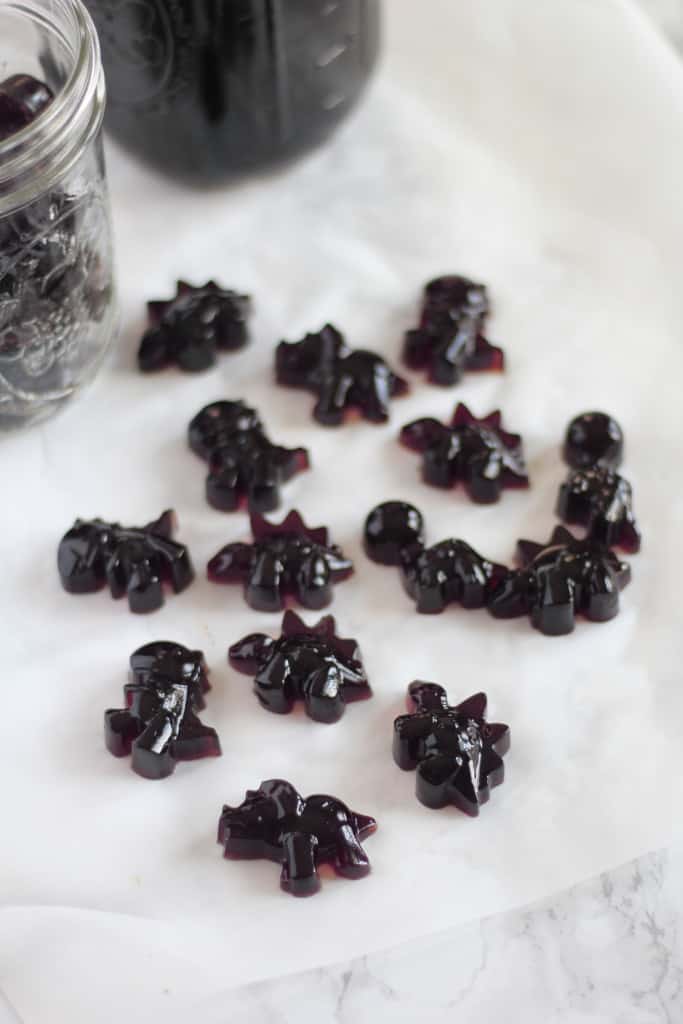 The other secret ingredient that has tons of health benefits is a high quality grass fed gelatin. I knew that bone broth is said to have many healing powers, and gelatin has the same! It's great for your skin, bones, and so many more things. (Seriously just google it– I did!)
These cute little eldeberry gummies are packed with so many immune boosting and good for you things, and the fact that my almost 3-year-old is obsessed with them is just perfect. I make a batch every few weeks and store them in the fridge. The recipe includes one for homemade elderberry syrup which Andy & I try to take spoonfuls of every day as well. I can't give any of this to Fiona yet because of the honey, but since we've all been healthy luckily she has too!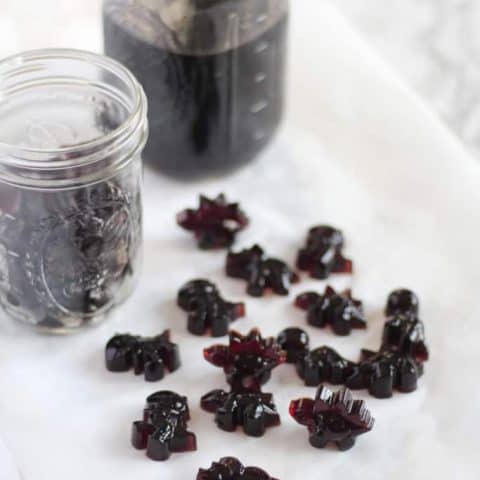 Elderberry Wellness Gummies
Ingredients
For the syrup:
3½ cups of water
1-2 teaspoons ginger
1-2 teaspoons cinnamon
½ teaspoon cloves
1 cup raw or manuka honey*
½ cup hot water (not boiling)
Instructions
First make the syrup:
Combine the elderberries, water and spices in a small saucepan and bring to a boil. Once boiling reduce the heat to low and simmer for 45 minutes.
Strain the mixture and stir the honey into the liquid. Measure one cup of the syrup for the gummies and let the rest cool before storing in the fridge.
For the gummies:
Stir the warm syrup into the gelatin to activate it. Add the hot water and whisk until smooth. If the gelatin hasn't dissolved, warm the whole mixture until smooth.
Place the silcone molds on a cookie sheet or large flat plate. Drop one dose of Vitamin D into each gummy well, and then carefully pour the syrup mixture into each mold.
Place the cookie sheet and molds in the fridge and chill until firm. Pop the gummies out of the molds and place in an airtight container in the fridge.
Notes
*Any type of honey works, but I suggest manuka or raw organic honey for additional health benefits

Gummies will last 2-3 weeks if kept airtight in the fridge.

Recipe adapted from: Wellness Mama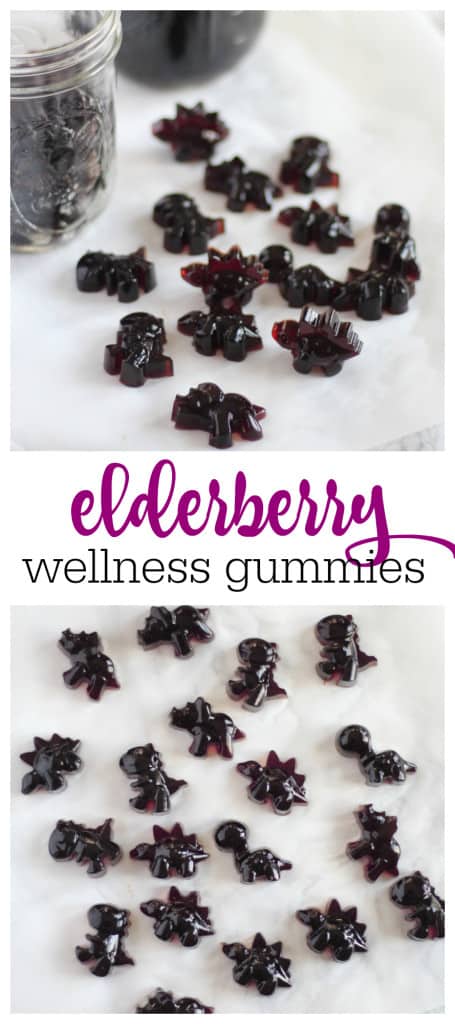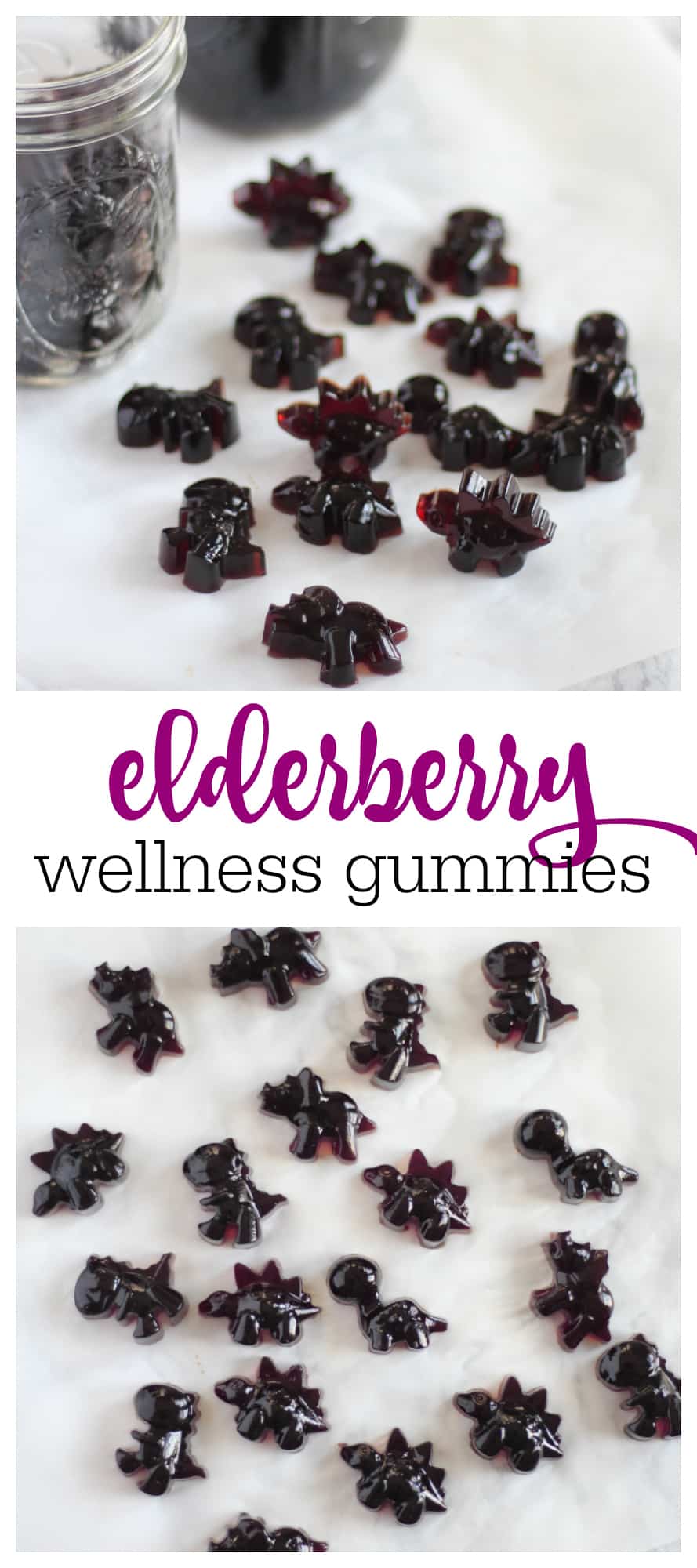 This post contains Amazon affiliate links. Every item linked I purchased and used for this recipe!