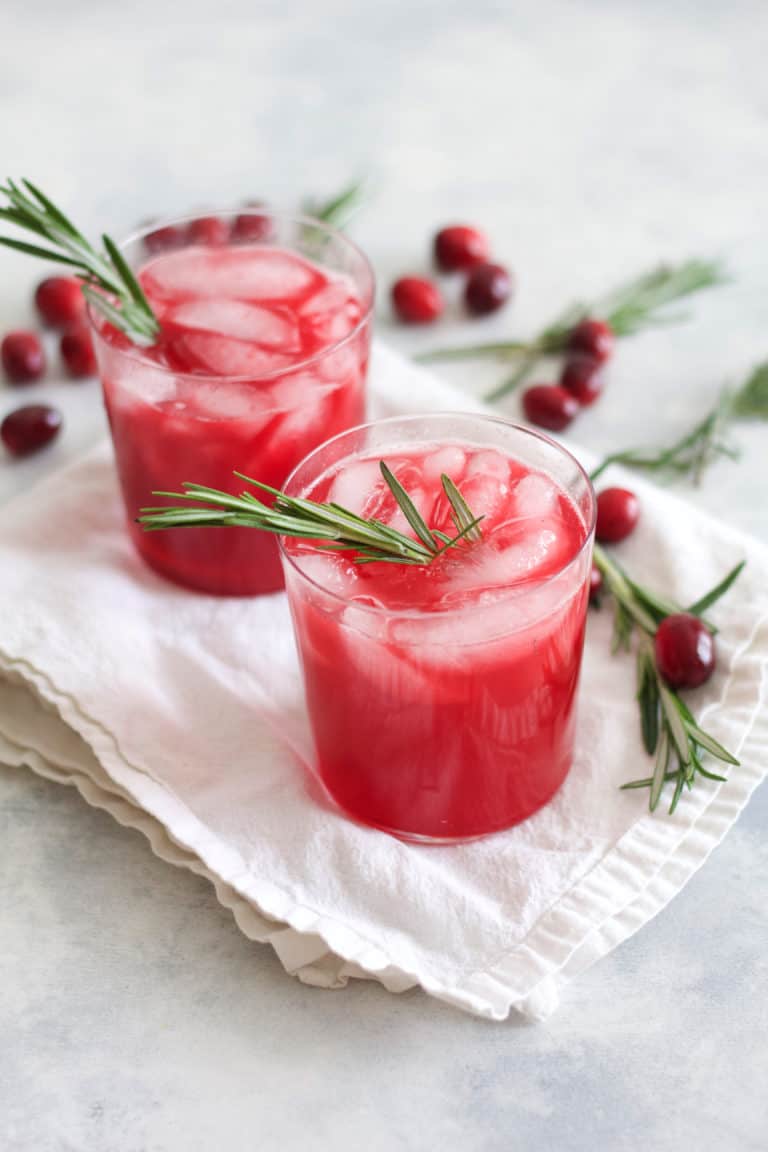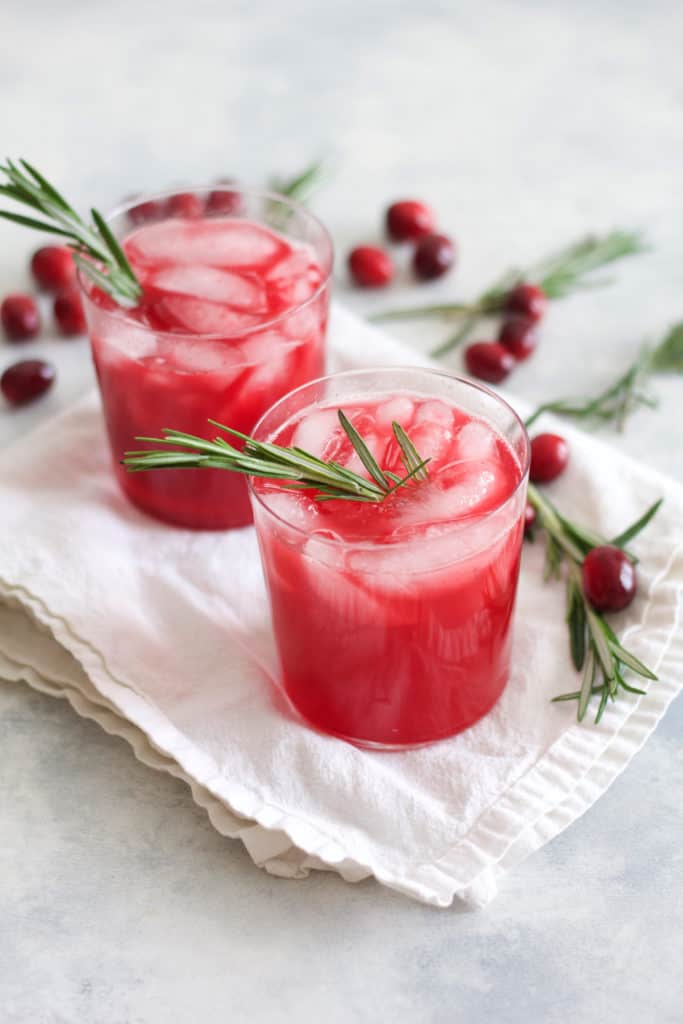 Like I mentioned in my last post, I'm hosting Christmas Eve this year and I'm full of exciting ideas for a killer appetizer/cocktail menu. I shared the amazing recipe for Union Square Cafe's Bar Nuts earlier this week, (that is a must for any holiday spread,) and this fresh and tangy cocktail is next on the list. It is really everything I want a festive cocktail to be: bright, light, and delicious. The vibrant red hue of this drink comes from making fresh cranberry juice, and it's the perfect not-too-heavy drink for mid day or early evening noshing. The hint of rosemary adds an herby touch that cuts the tartness of the cranberries nicely.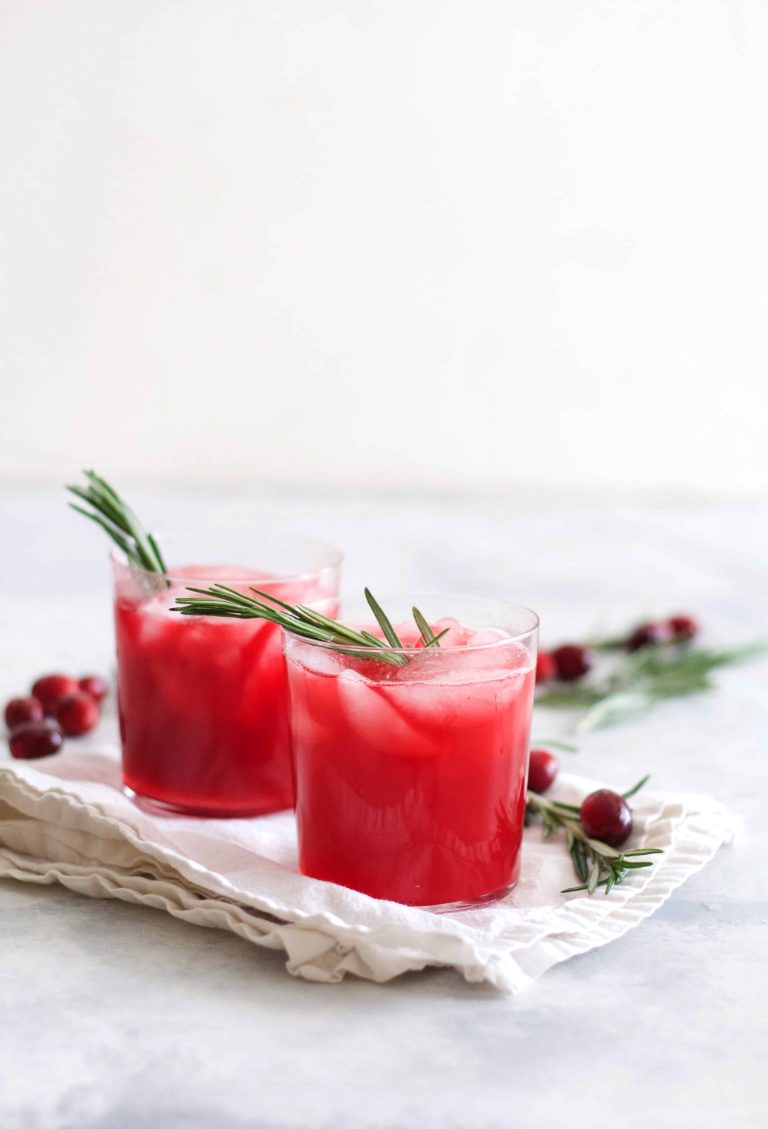 The ingredients of the drink take a few minute to prepare, but you can do that as early as a week before and let them chill in the fridge until you're ready to serve your drinks! I like to make each drink to order as some members of my family like their drinks stronger and some sweeter, but you can premix the drink to save time too!
One more thing to note- most online recipes for fresh cranberry juice require cooking the cranberries and then straining them. This version has you blend the berries and water in a high-power blender and then strain the liquid out. I tried both ways and preferred this one by far. I felt like way more juice was extracted and the flavor was a bit more fresh and the color more bright. Either method works though if you don't have a high-powered blender. Cheers!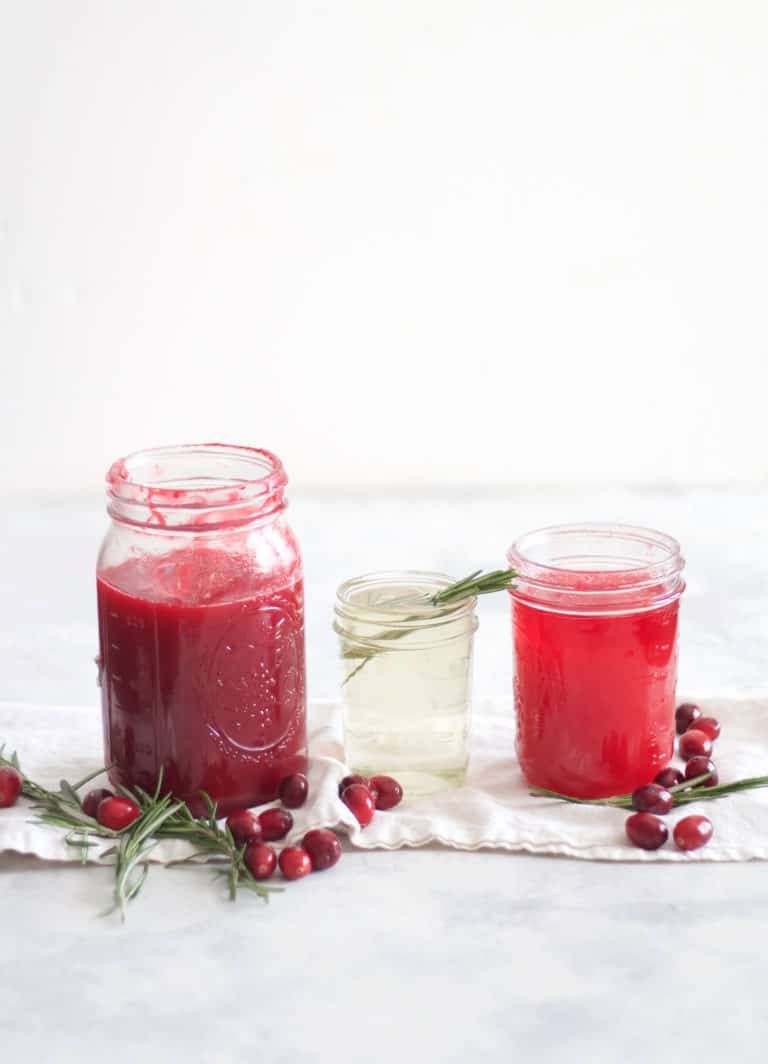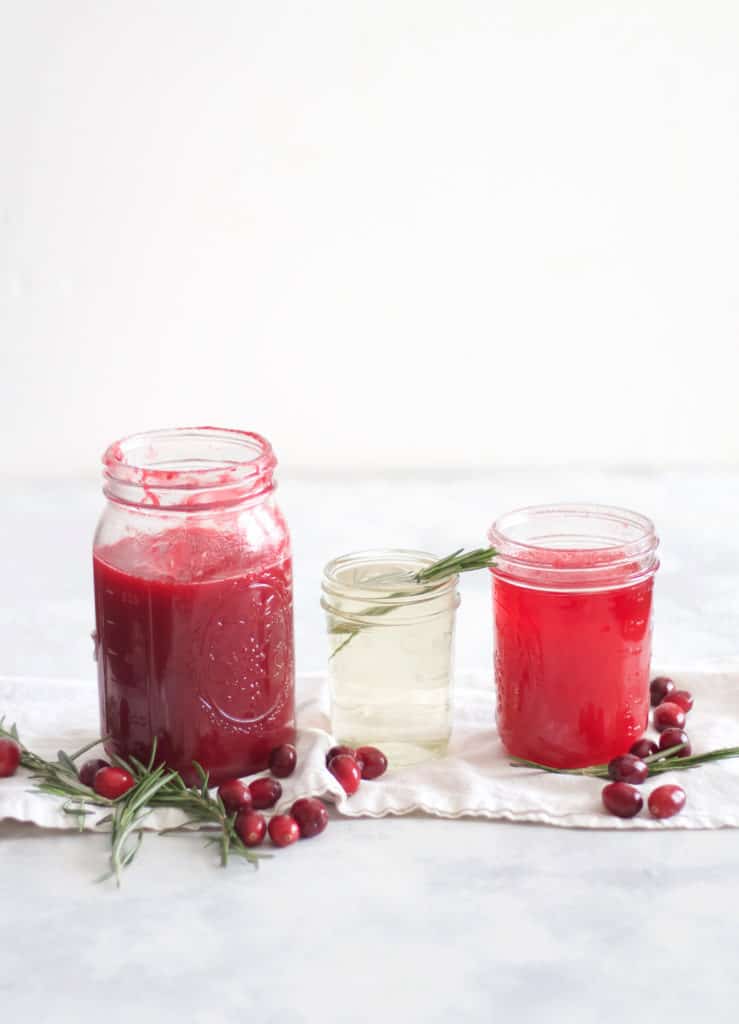 Fresh Cranberry Rosemary Cocktails
Ingredients
5 cups of fresh cranberries
2 cups vodka
4 sprigs of rosemary (plus more for garnish if desired)
1 cup of sugar
8 oz. seltzer water
Instructions
In a large blender jar, combine the cranberries and 2½ cups of water. Blend on high for a minute or two, or until pureed with no big chunks.*
Place a fine mesh sieve over a large bowl and strain the mixture, pressing it down with the back of a spoon until all the liquid is out and only some pulp is left. (You should get 2.5 cups of juice.)
Add the vodka to the blender jar with the remaining pulp and blend for a minute or two.
Strain that mixture and discard the pulp.
Store the juice and vodka in sealed jars in the fridge until ready to use.
For the syrup:
Combine the sugar, rosemary and 1 cup of water in a small saucepan over medium-high heat. Stir until sugar is dissolved. Remove from heat and allow to cool. Remove the rosemary sprigs and pour syrup into another small jar.
To make a cocktail:
Combine 2 oz (1/4 cup) of the cranberry juice, 1 oz. of the cranberry vodka (2 tablespoons,) and ¾ oz of the rosemary syrup (1/5 tablespoons.)
Stir together and pour over ice. Top with a splash of seltzer and a rosemary sprig if desired. Add more syrup or vodka depending on your personal taste.
Notes
Depending on how you like your drinks you may want another splash of vodka or a little more syrup. The recipe should give you a little wiggle room too add more if you'd like!
Recipe adapted from:
Wanderlust Kitchen