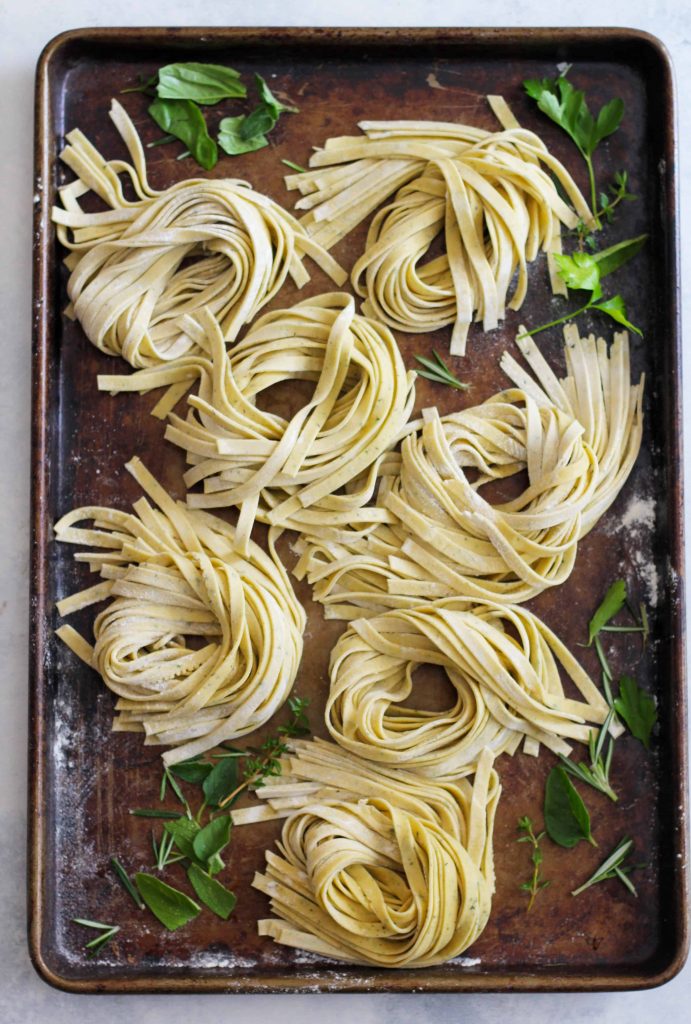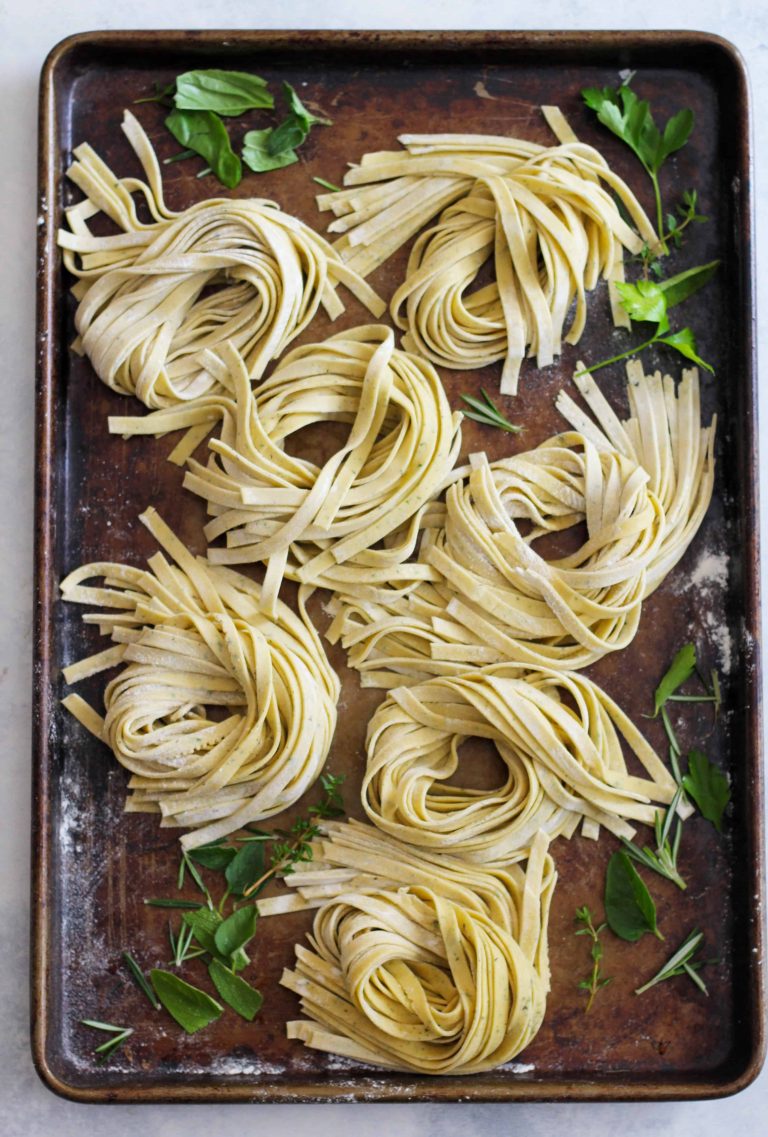 It's almost been a year since we packed up our little family of four, our small 2 bedroom apartment in NYC, and moved to our new beautiful home right outside Chicago. I haven't talked much about that transition around here, but it's been a big one. We traded or urban lifestyle, with 10 years of friendships all within one big city, to more space but essentially starting over. I've had a few rough spots…missing the city that I lived in for pretty much my entire adult life, and the people who became my closest circle, my second family.
Today marks 11 months since we left New York, and I have to say I'm finally getting into my groove. Slowly making new friendships, feeling really lucky to have what we do and how happy it makes our kids. But man it's harder to make friends and connections at 34 with two small kids than it is at 22 when single and free as a bird am I right? Either way, the beautiful home, kitchen and extra space as brought with it lots of joy, inspiration, and room to create delicious things, which brings me back to this post.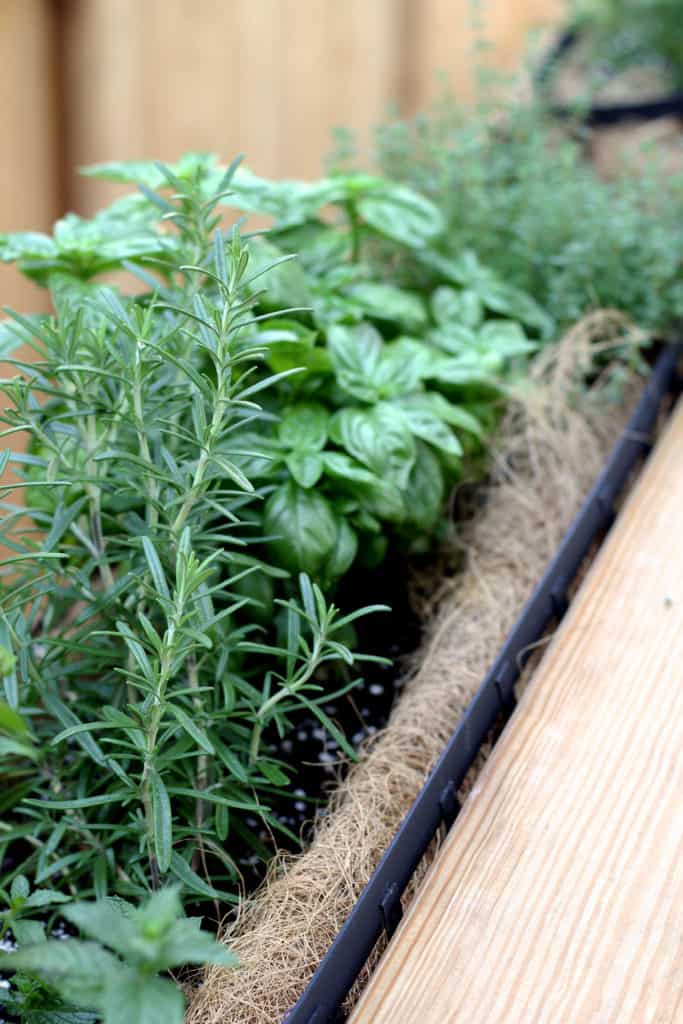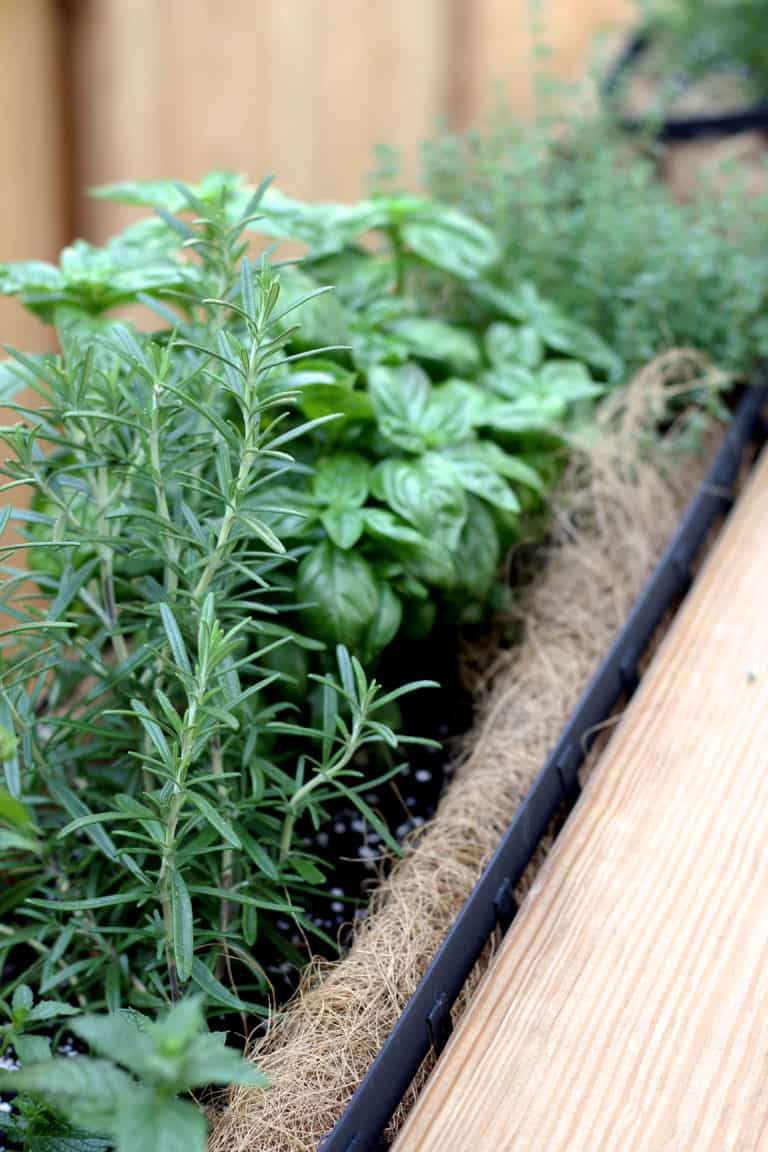 Don't be fooled, my fresh pasta-making obsession is far from over. I've moved past simply figuring out how to shape and roll pasta and have graduated to flavoring it with delicious things. We have a sweet little herb garden on the rail of our deck that I've had so much fun tending to and watching grow. For this pasta I picked pretty much everything, chopped it up, and mixed it into this pasta. The end result was beyond good. Without any sauce or anything, the pasta is so rich and flavorful, it was easy to turn it into a wonderful meal.
I wanted summery simple for the dinner I made with this- garlic, some tomatoes, olive oil and parmesan on top. The herbs in the pasta really shone and it felt like the perfect, filling, not too heavy warm weather dinner. (We didn't, but add a green salad to the side and even better.)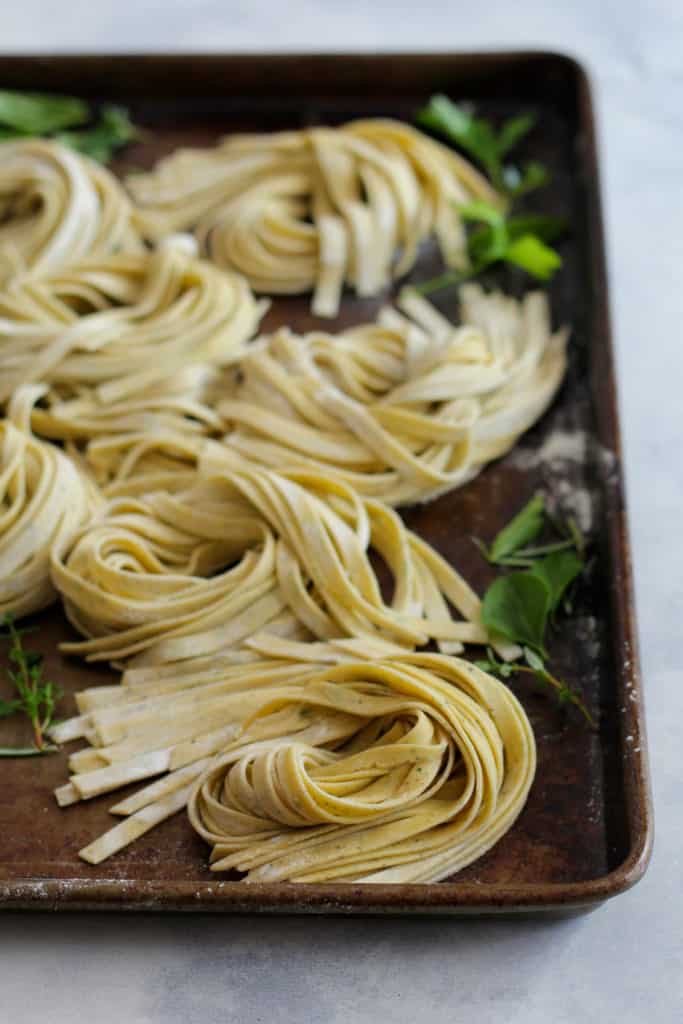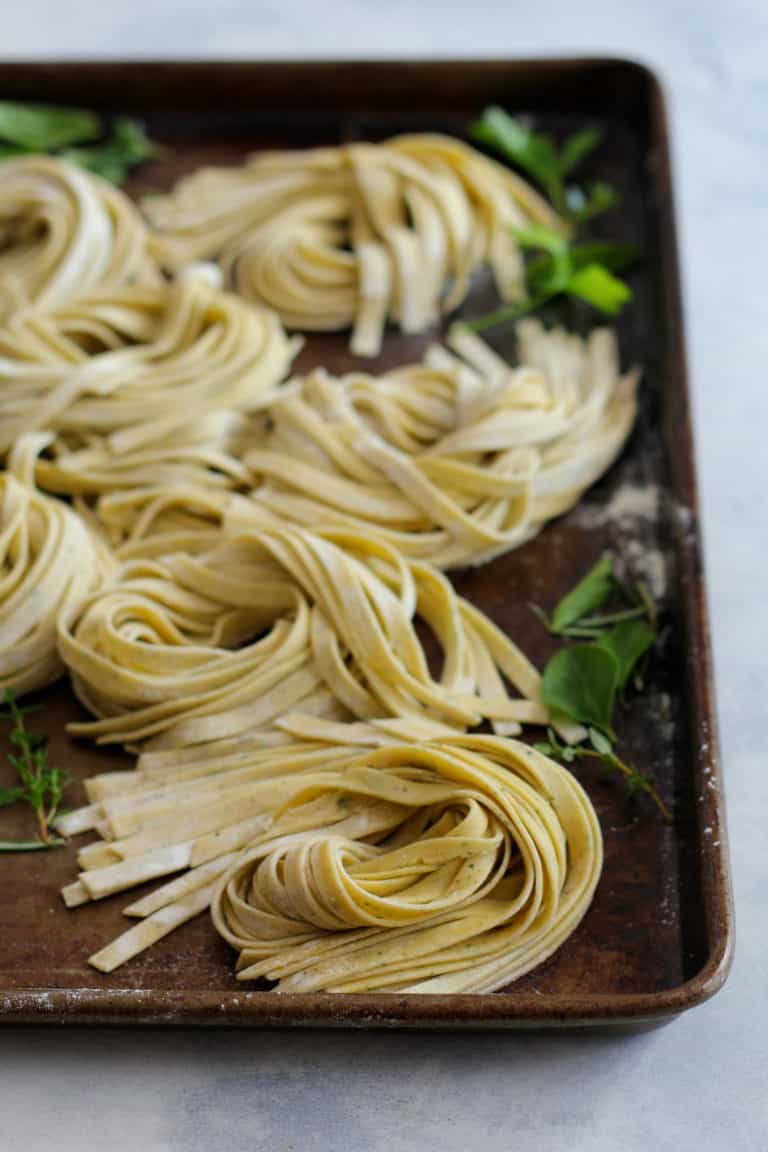 If you want to try to make fresh pasta and you have a Kitchen Aid mixer I really suggest trying one of their pasta maker attachments. I mentioned I got the Extruder Attachment for Christmas and got the Roller Attachment soon after because I was hooked. Pasta making is so fun and satisfying, thanks for following along on my adventure! (affiliate links)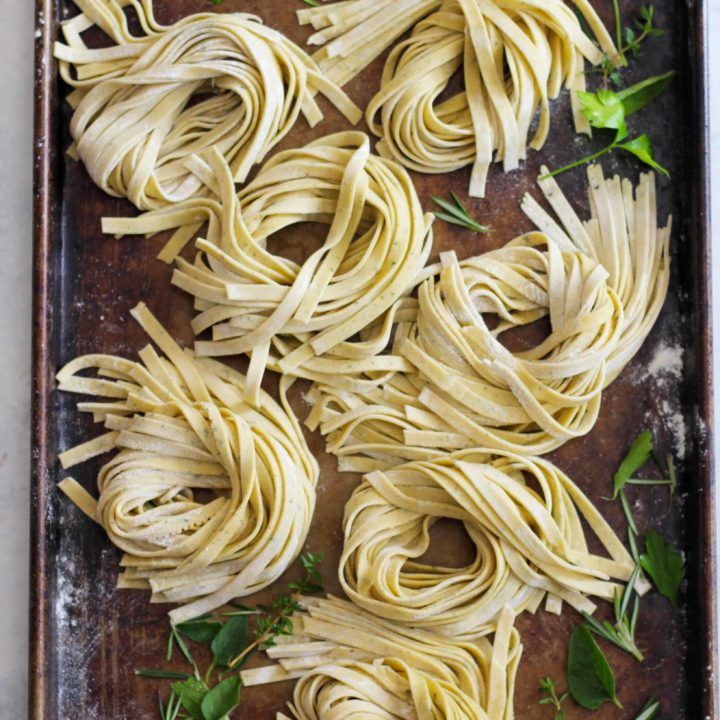 Fresh Herb Fettuccine
Ingredients
1 1/2 cups all purpose flour
1 1/2 cups semolina flour
3 eggs
1/4 cup water
1/2 cup chopped fresh herbs (I used parsley, rosemary, sage, oregano, and thyme.)
extra flour for dusting
Instructions
On a flat surface or the bowl of a stand mixer, mix together the flours until combined. Add the chopped herbs.
Make a well in the center of the bowl and add the eggs.
Use your hands or the mixer to slowly combine the flour into the eggs until well combined and crumbly.
Add water, slowly and gradually, until the dough comes together, is soft and supple but not sticky or crumbly. Add flour, water as needed until dough is the right texture.
Cover the dough and allow to rest for at least 30 minutes.
Break off pieces of dough to roll through your pasta maker. I rolled mine out to a 5 thickness.
Dust with flour and layer on a cookie sheet between parchment paper until ready to cut.
Cut pasta, brushing with more flour. Dry on a rack, cook right away, or make into "nests" until ready to use.
To cook, boil salted water and cook pasta for 3-4 minutes until your desired level of al dente!
Notes
*You can use any combo of AP and Semolina flour that you want. I like half and half.