Frosted Snowflake Sugar Cookies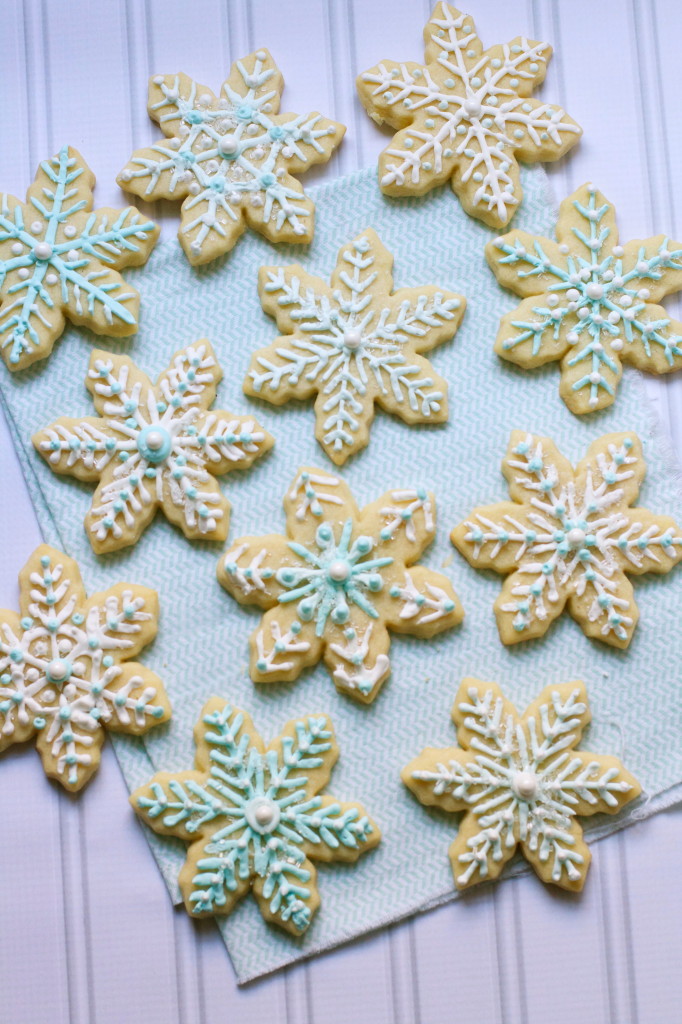 I know that New Years resolutions aren't meant to begin for a solid two weeks, but since I could have a baby anytime after that- I figure there is no harm in getting a head start right? I've been wanting to try making cut out sugar cookies decorated with royal icing for ages, but I've always chickened out a bit. I guess you could say I was convinced that I would end up wasting all my time on something that would inevitably end up as a failure so I didn't bother even trying. I'm still pretty intimated by the process so for these cookies I skipped the outline/flooding step and just used the royal icing to pipe designs on the cookies.
It still took me a few tries to get used to the piping bag and to feel like I had control of it, but I got there eventually. I was also a bit intimated by making royal icing but now that I've done it a couple times I really feel like that is easy as pie as well. Next time- I'll be outlining and flooding these babies like a pro! It sure feels good to (partially) check something off the list you know?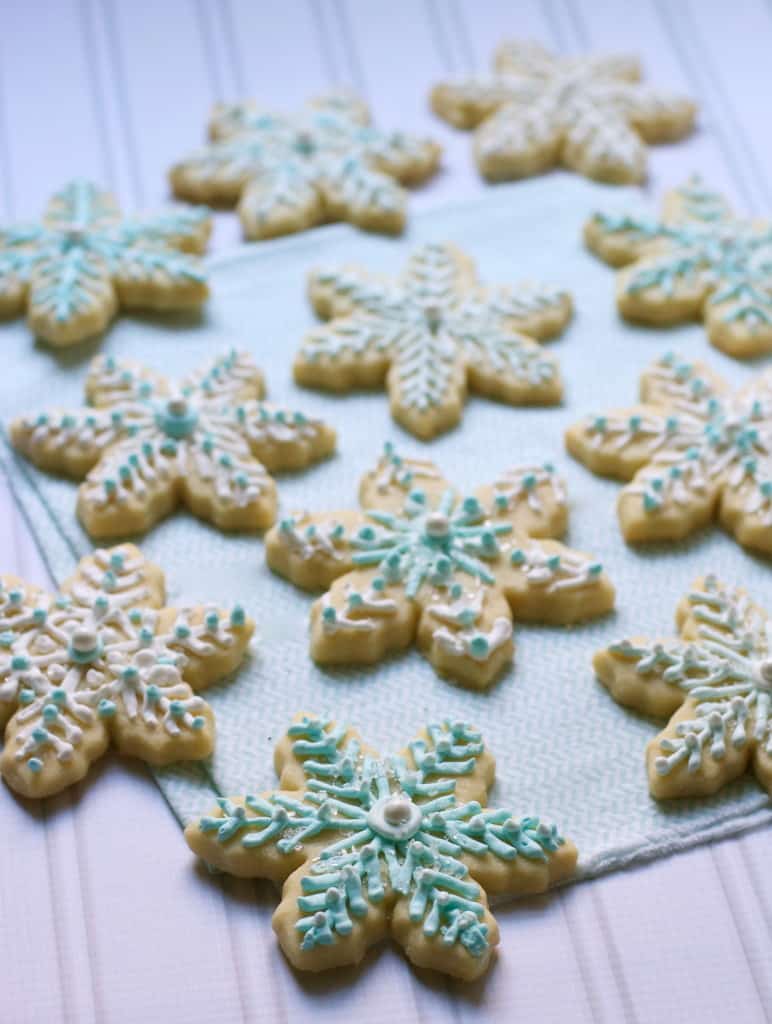 I didn't change up these recipes from Bake at 350 so I am just going to link you there to check out Bridget's advice and tutorial on the subject. Cookie Recipe here, and Royal Icing Recipe here. I have to point out that this cookie recipe is really really good. They are soft and super flavorful. I have made them a few times now, and like to use all vanilla extract since I'm not so into almond- but either works. (I like to freeze the cut-out cookies on the sheet for at least 10 minutes before baking. Otherwise- for me, the shapes tended to puff too much.) I used gel color to tint the icing blue, candy pearls and a little sanding sugar. These were a fun and rewarding holiday baking project and I can't wait until my next go at it- I hope you don't mind following along my journey! :)