Frosting Swirl Tutorial *Video*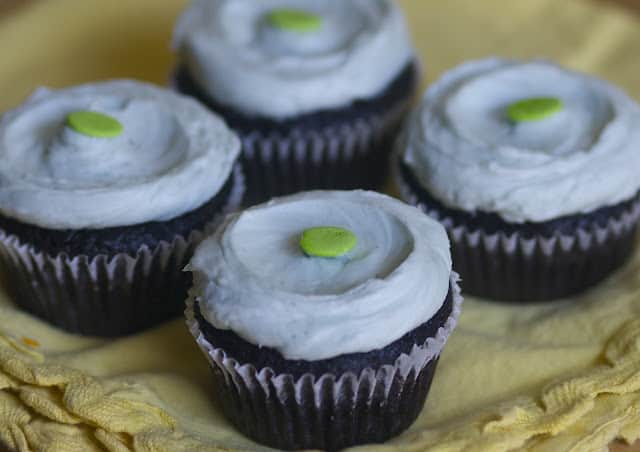 As promised last week, here is a little tutorial video on how to make the "baker-style" frosting swirl. This is my first ever "how to" video so please feel free to give me some feedback if it isn't too easy to understand. I know the editing is rough- I will work at this! Also please excuse my cluttery kitchen- it's just so darn teeny! :)
https://www.youtube.com/watch?v=lwLAjLn3dn4
To review:
1- Using an icing spatula scoop up a dollop of frosting
2-Spread it on the edge of the bowl to remove any air bubbles and smooth it.
3-Spread and scoop the frosting a few times on the edge of the bowl until the dollop is round and smooth.
4-Plot it in the middle of the cupcake and turn the cupcake while patting the frosting down with the spatula. (fix any bits that aren't perfect.)
5- For the "swirl" turn cupcake away from you and place the spatula parallel to cupcake. While turning the cupcake in one direction turn the spatula in the other. Easy as pie!
Note: A smaller spatula will also work but will just make a smaller swirl! I'm gonna try that too :)
I hope to have many more videos for you guys in the future :)