Fudgy Guiniess Brownies with Whiskey Caramel Glaze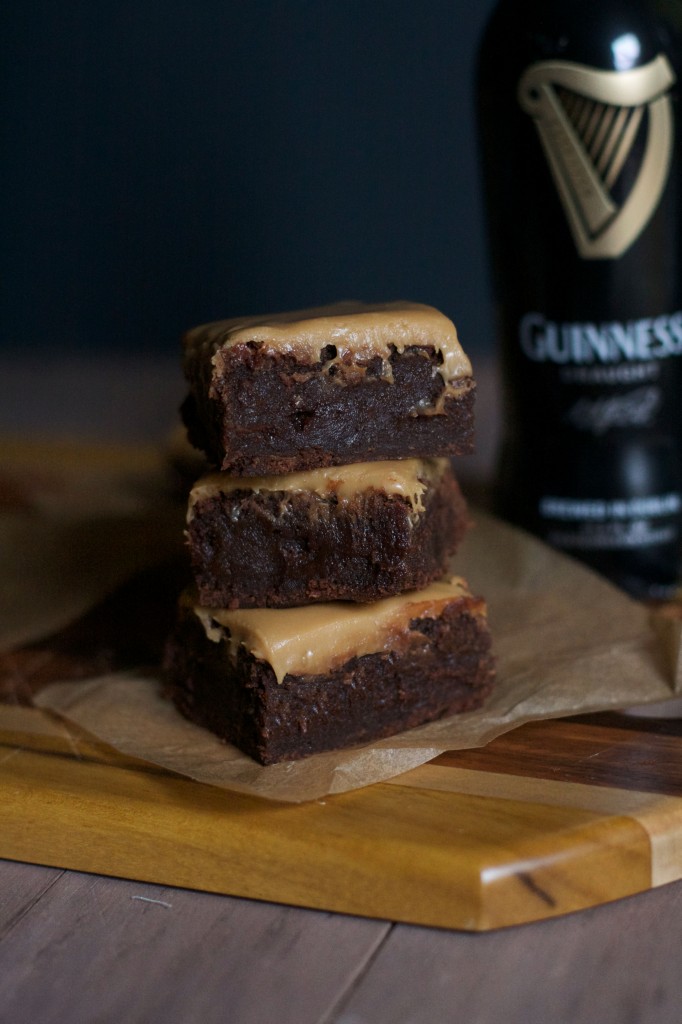 Given my Irish roots, (my granddad James McCann was a full-blooded Irishman,) and the fact that my hubby has a fair amount of Irish blood as well, I couldn't possibly let St. Patrick's day go by without at least one themed treat. I'll be in Paris on Sunday (omg) and won't get to celebrate (which really only entails wearing green and eating some corned beef,) but eating these delicious brownies was good enough for me.
These brownies on their own don't taste super boozy, and the addition of the stout really just adds a richness and depth of flavor. The caramel glaze brings a nice kick of whiskey, but that isn't over-powering either, just a nice addition to the super chocolatey flavor from the brownies.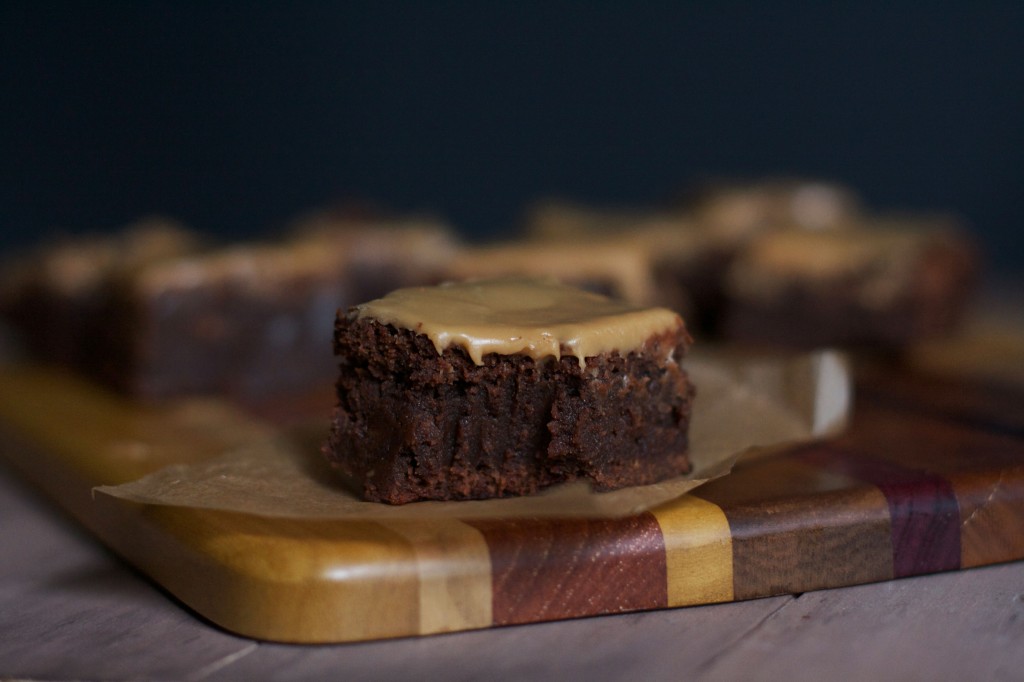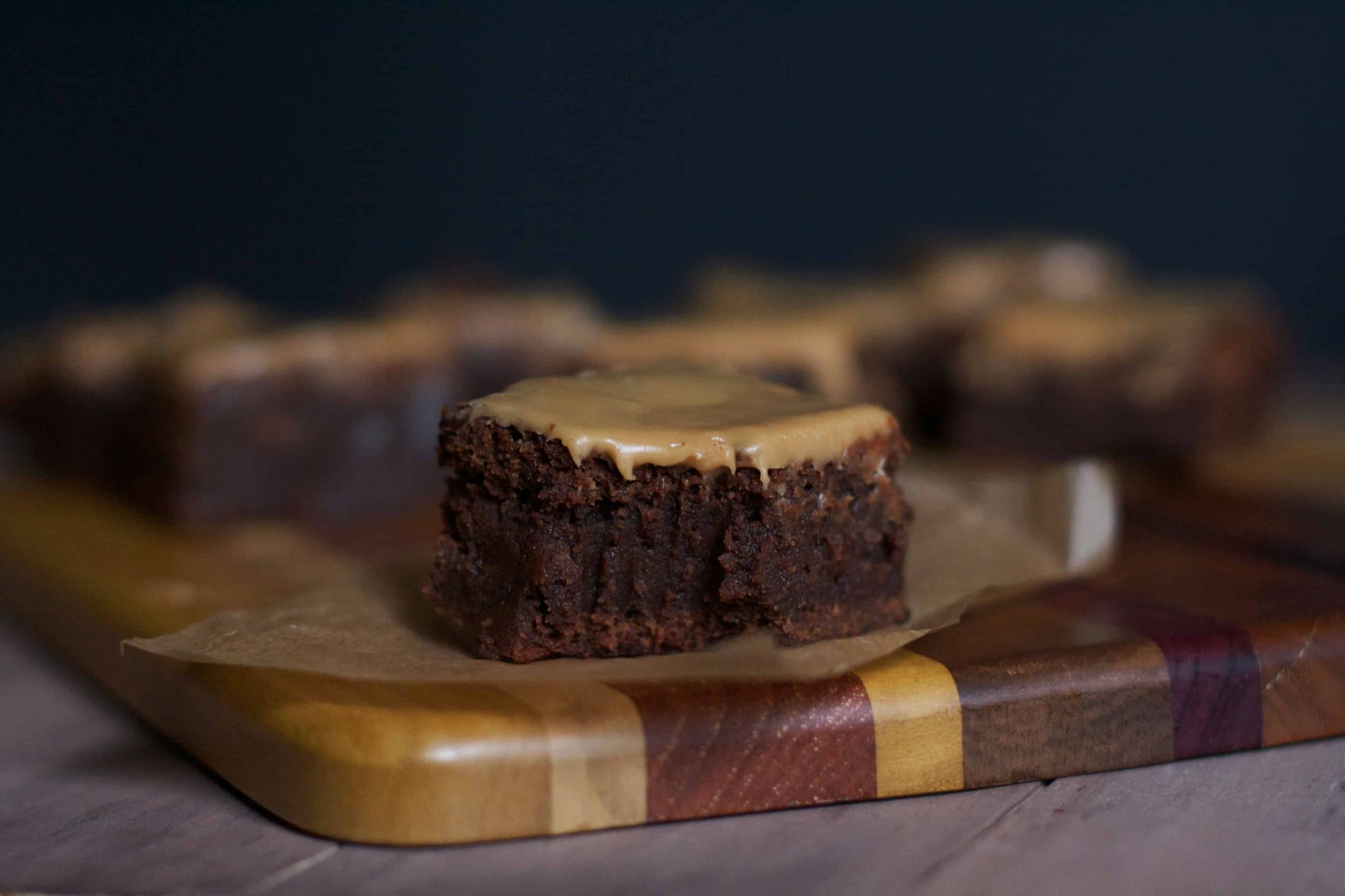 The texture of these brownies is to die for- they are super fudgy and almost truffle-like with a melt-in-your mouth quality that I love. The glaze is gooey and soft, with a rich caramel flavor. You know what I would do if I made these again? How about some salty pretzel bits on top? Given my sweet & salty obsession- I can't believe I didn't do that actually…. (some of my best ideas come to me at 1 AM while editing posts.)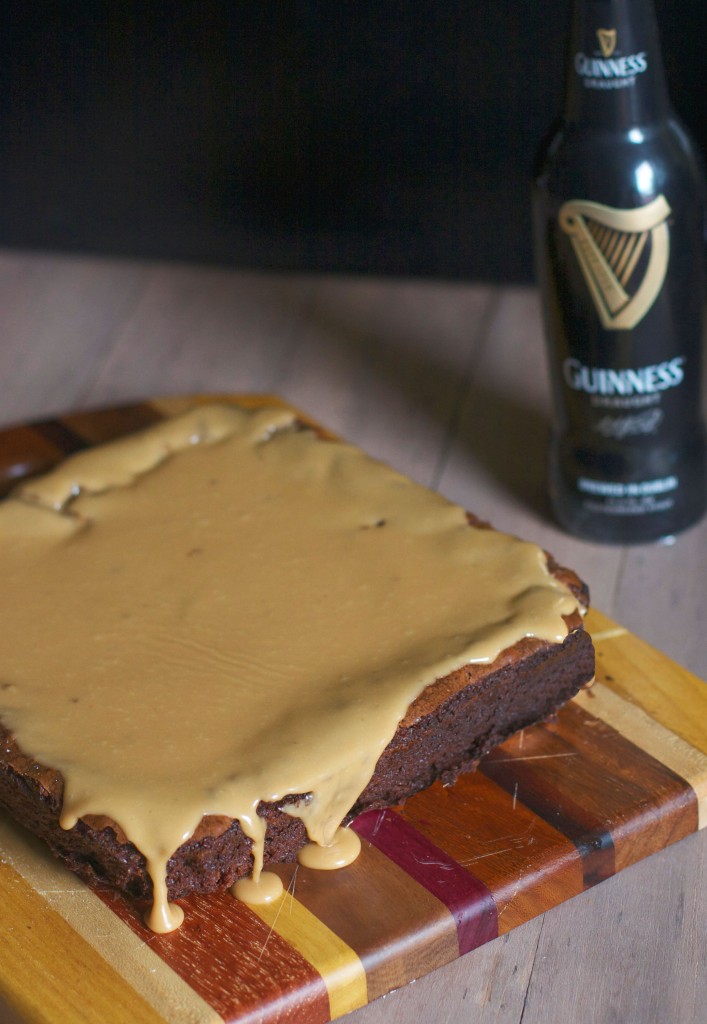 PS- It is SO challenging for me to write posts more than a day in advance. I'm currently scheduling everything for my Europe trip, and there is a very good chance what I wrote will make no sense when you read it two weeks from now… :)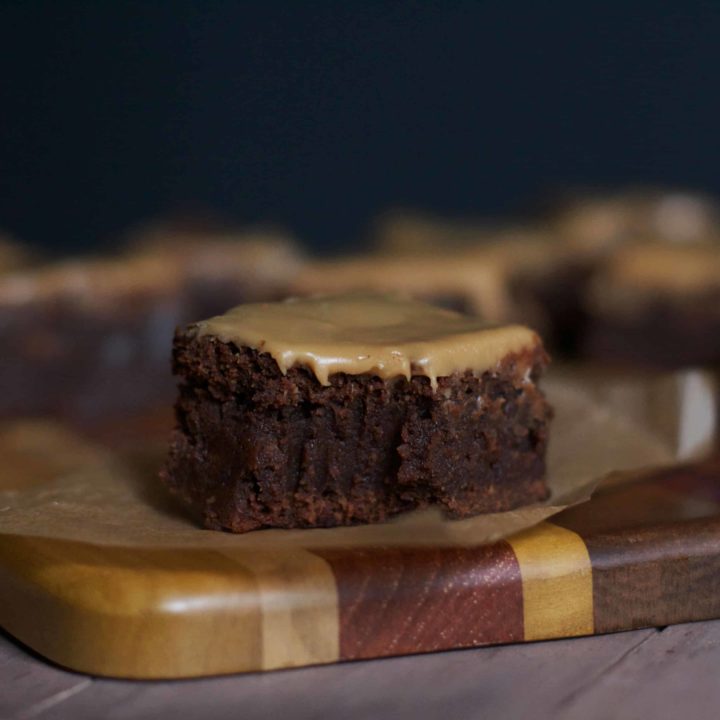 Fudgy Guinniess Brownies with Whiskey Caramel Glaze
Ingredients
For the brownies:
1 cup stout, such as Guinness
12 ounces semisweet or bittersweet chocolate, chopped
1 cup 2 sticks unsalted butter
1 1/2 cups sugar
3 large eggs
1 teaspoon vanilla extract
3/4 cup all-purpose flour
1 1/4 teaspoons kosher salt
For the whiskey caramel glaze:
1/2 cup sugar
1 1/2 tablespoons butter
1/4 cup scotch whiskey
1 tablespoon Guinness reduction, from brownies
3/4 cup powdered sugar
1-2 tablespoons heavy cream or half and half
1/2 teaspoon sea salt
Instructions
For Brownies:
Preheat oven to 350°. Line an 8x8 baking pan with parchment paper, leaving a 2" overhang. Set aside.
Bring stout to a boil in a small sauce pan; cook until reduced to about 1/3 cup, about 12 minutes. Let cool. (Reserve 1 tablespoons of Guinness reduction to use in the caramel sauce.)
Stir chocolate and butter in a medium heat-proof bowl set over a saucepan of simmering water until melted and smooth.
Whisk sugar, eggs, and vanilla in a large bowl to blend. Gradually whisk in chocolate mixture, then 1/4 cup stout from pan. Fold in flour and salt. Pour batter into prepared pan.
Bake brownies until surface begins to crack and a tester inserted into center comes out with a few moist crumbs attached, 45-60 minutes*.
Transfer pan to a wire rack and let cool for at least 20 minutes. Using parchment overhang, lift brownie from pan and let cool completely.
For Glaze:
Combine sugar and 2 tablespoons water in a dry 2-quart heavy saucepan over moderate heat, stir until the sugar dissolves- then leave it alone.
Continue to cook, stirring occasionally, until sugar is melted into a deep amber color.
Remove from heat and carefully add the butter and whisk quickly until combined.
Carefully add the whiskey, Guinness reduction and salt (caramel will bubble and seize up). Cook over moderately low heat, stirring, until caramel is smooth.
Cool sauce to warm.
Using an electric mixer, add the powdered sugar and mix until thick and creamy. Gradually add milk to thin out a bit if desired.
Pour glaze over cooled brownies and let set in the fridge for 30 minutes.
When bars are completely cooled, cut into bars and serve.
Notes
*Cook time will vary based on your oven. My brownies needed a full hour- but yours may be ready much earlier. I'd start checking them at 40 minutes and monitor every 5 minutes or until done. Brownie Recipe adapted from: Bon Appetit
Nutrition Information:
Yield:

16
Serving Size:

1 grams
Amount Per Serving:
Unsaturated Fat:

0g