I put green vegetables in your brownies- please don't hate me.
I know this generally isn't my MO, and I tend to be more of the veggies are veggies and treats are treats mindset, but what can I say- I'm all about being unpredictable over here.
Now I like a nice slice of zucchini bread as much as the next girl, and I was just as leery about my frosted fudgy treats having two whole zucchini in them as you may be, but let me tell you- these zucchini brownies are goooood.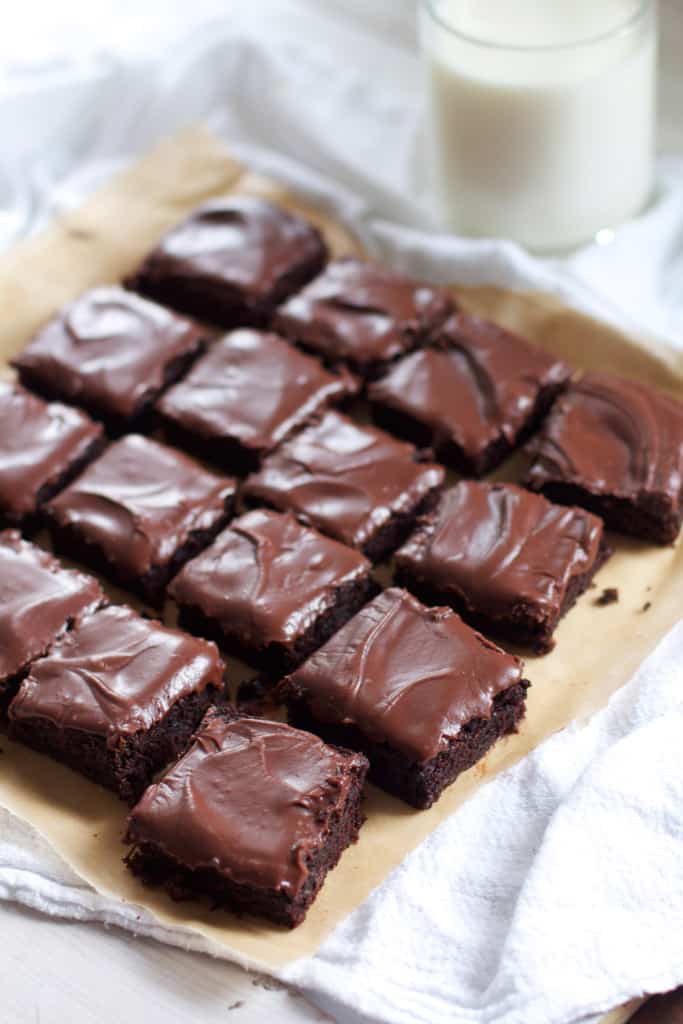 Like- not good for having a veggie in them, but so good that I highly doubt you or anyone you served these to could ever guess the secret ingredient. Like so good that I will definitely be making them the next time I need a quick brownie fix, whether I have a fridge full of zucchini or not.Now regarding these fudgy zucchini brownies, I did happen to have a bunch of zucchini in my fridge, and after two nights of sautéed veggies, I knew I had to find a way to bake them into something.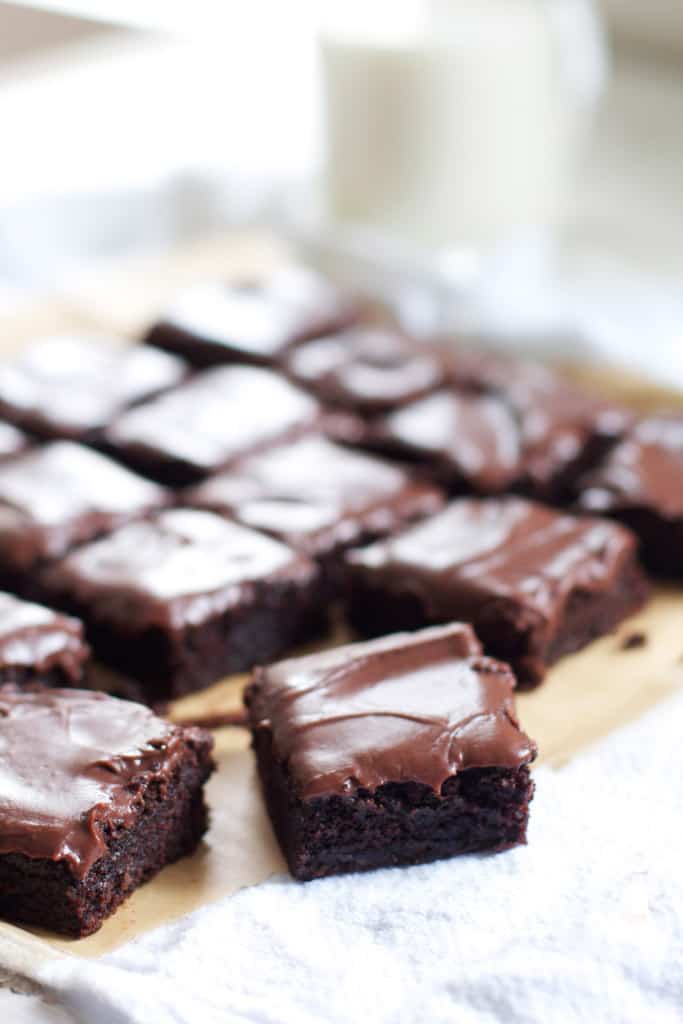 I haven't baked with zucchini a ton in the past, but nothing could have prepared me for how little I tasted it in these brownies.
2 cups were grated into the batter and yet the texture is just regular brownie fudgy-ness without any sign of a vegatable. It's almost like they dissolved right into the batter resulting in a super moist, fudgy, chocolatey deliciousness. So so good.
To top these babies off is a creamy chocolate frosting that makes these even more amazing- and yes, I still consider these "healthy brownies" with the rich and decadant frosting. #sorrynotsorry
Get the recipe for Fudgy Zucchini Brownies below! Want another healthy brownie recipe? Try Fudgy Date Brownies which are only made with natural sugar (from dates!)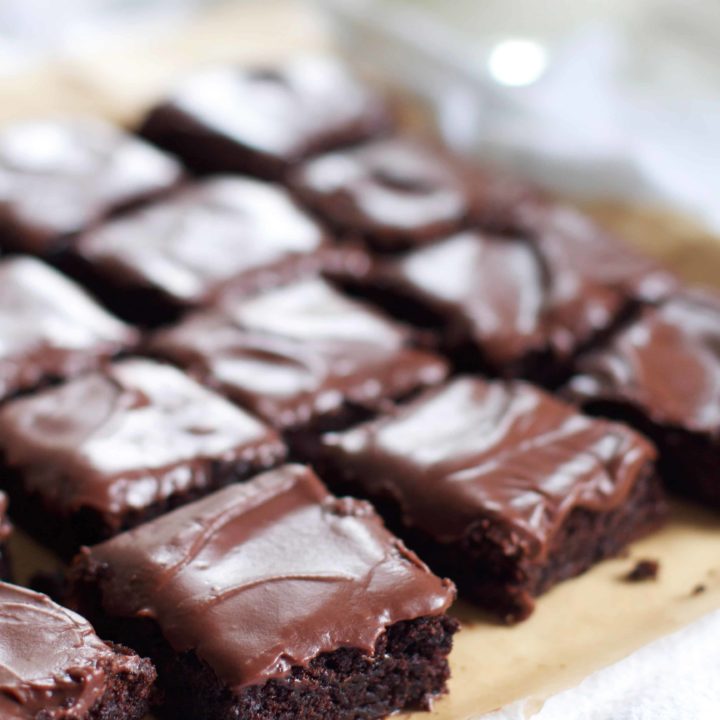 Fudgy Zucchini Brownies
Fudgy, chocolate-y brownies with a full serving of green veggies inside (but you'd never know!)
Ingredients
1/2 cup coconut oil (another vegetable oil will work as well)
1 1/2 cups white sugar
2 teaspoons vanilla extract
2 cups all-purpose flour
1/2 cup unsweetened cocoa powder (I used dark)
1 1/2 teaspoons baking soda
1 teaspoon salt
2 cups finely shredded zucchini*
For the Frosting:
5 tablespoons unsweetened cocoa powder
1/4 cup melted butter
2 cups confectioners' sugar
1/4 cup milk
1/2 teaspoon vanilla extract
Instructions
Preheat oven to 350F. Lightly spray or grease a 9x13 baking pan and line the bottom with parchment paper. Set aside.
In a large bowl, whisk together the oil, sugar and vanilla until smooth and well-combined. Sprinkle the flour, cocoa powder, soda and salt over the wet ingredients and stir until just incorporated. (The batter will be dry at this point- worry.)
Fold in the zucchini and mix for just a few seconds or until batter is well combined.
Spread into the prepared pan and bake for 25-30 minutes or until a cake tester inserted into the middle of the pan comes out with a few moist crumbs.
Allow brownies to cool completely before frosting.

For the Frosting:
In a medium-large bowl, stir together the butter and cocoa powder until smooth. Add the powdered sugar, 1/2 cup at a time, alternating with the milk. Stir in the vanilla.
Spread frosting over cooled brownies and enjoy!
Notes
*Finely shredding the zucchini helps it release more liquid leading to the right texture of brownies. If your batter seems extremely dry after combining all the ingredients, your zucchini may be on the dry side. You can add a tablespoon of water at a time until the batter comes together. The zucchini will release a lot of water during baking and help bind the brownies and give them their rich and fudgy texture!
Recipe adapted from: All Recipes
Nutrition Information:
Yield:

15
Serving Size:

15
Amount Per Serving:
Calories:

321
Total Fat:

12g
Saturated Fat:

8g
Trans Fat:

0g
Unsaturated Fat:

2g
Cholesterol:

8mg
Sodium:

295mg
Carbohydrates:

51g
Fiber:

2g
Sugar:

35g
Protein:

3g
Pin Fudgy Zucchini Brownies for later!