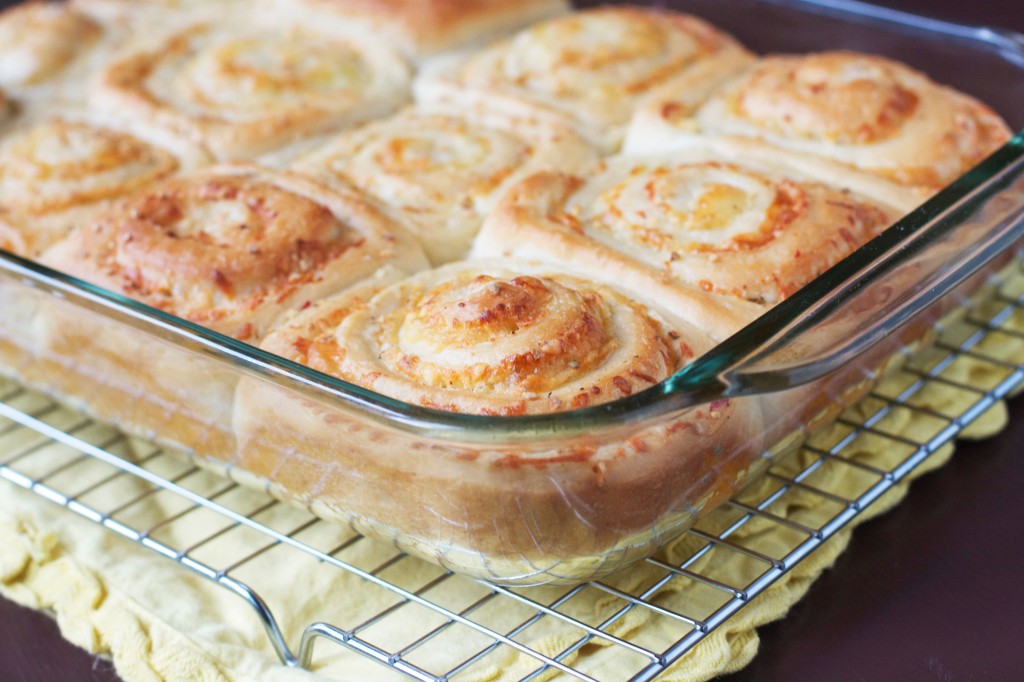 I'm gonna share with you the way most of my Saturday mornings go: Andy – "What do you have to do today?" Me: " Well- I have to bake something- I have nothing to blog on Monday! What do you feel like? What should I make? What do we have in the fridge? Will you run to the store for me?"
I mean it's pretty much spot on. (In fact Andy is sitting next to me nodding.) What can I say? I'm not very good at planning ahead. More often than not- I have absolutely no idea of what I'm making until minutes before- when I beg Andy to run to the store to buy me ingredients. (And he always sweetly agrees.)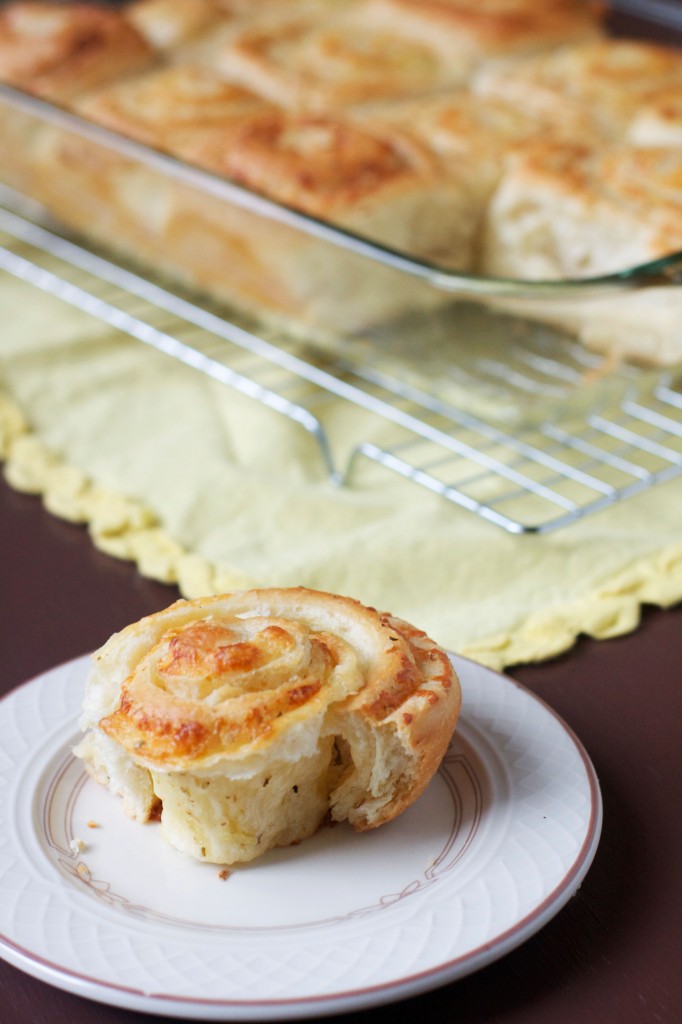 In the case of these buns, I was in the mood for something savory so I ran with that. We had some leftover lentil soup in the fridge that desperately needed something cheesy and rich to ya know- counteract all the healthiness. I have been scheming for awhile to use my favorite cinnamon roll dough and jazz it up with savory ingredients- so this was the day!
Though the filling options are endless, I was happy with the fresh garlic and cheddar I filled these with. They are soft and doughy inside, with crisp tops and bursts of garlic and cheese in each bite. We ate them on Saturday with soup, and then froze the rest for a quick and easy snack. (They are great after being nuked for a minute and then crisped up in the toaster oven!)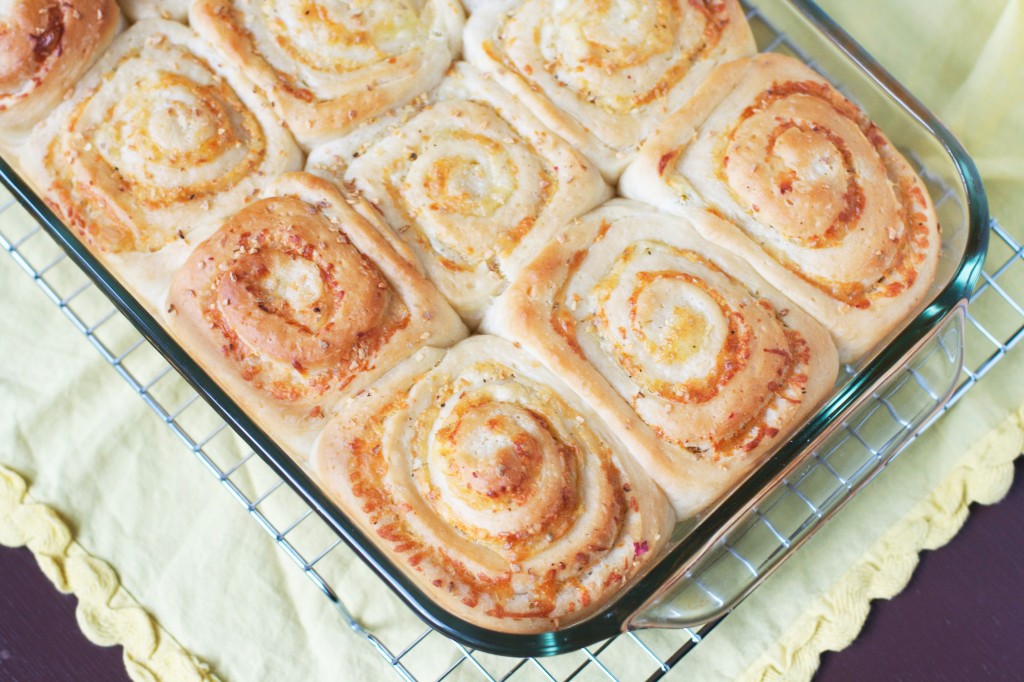 Garlic Cheddar Swirl Buns
Ingredients
Dough:
¾ cup milk
¼ cup salted butter
3¼ cups all-purpose flour
1 (.25 ounce) package instant yeast
2 tablespoons white sugar
½ teaspoon salt
¼ cup water
1 egg
Filling:
2 tablespoons butter, softened
1½- 2 cups shredded cheddar cheese
5-7 cloves fresh garlic, minced
freshly ground black pepper and sea salt
Instructions
Heat the milk in a small saucepan until it bubbles, then remove from heat. Mix in butter; stir until melted. Let cool until lukewarm.
In a large mixing bowl, combine 2¼ cup flour, yeast, sugar and salt; whisk together. Add water, egg and the milk mixture; beat well with an electric mixer. Add the remaining flour, ½ cup at a time, using a wooden spoon to stir well after each addition. (dough will be too thick and sticky to use the mixers at this point.)
When the dough has just pulled together, turn it out onto a lightly floured surface and knead until smooth, about 5 minutes. (dough will spring back when lightly pressed.)
Cover the dough with a damp cloth and let rest for 10 minutes.
On a lightly floured surface, roll out dough into a 12x9 inch rectangle. (use your 9x13 baking dish as a guide.) Spread the butter evenly along the full surface of the dough.
Evenly spread the garlic into the butter and add the cheese into an even layer. Sprinkle with fresh pepper and sea salt. Roll up dough and pinch seam to seal. Cut into 12 equal size rolls and place in a 9x13 baking dish
Cover and let the rolls rise in a warm place until doubled, about 45 minutes.
Preheat oven to 375 degrees F (190 degrees C).
Bake in the preheated oven for 20 minutes, or until browned. Serve warm.