Greek Turkey Lentil Meatballs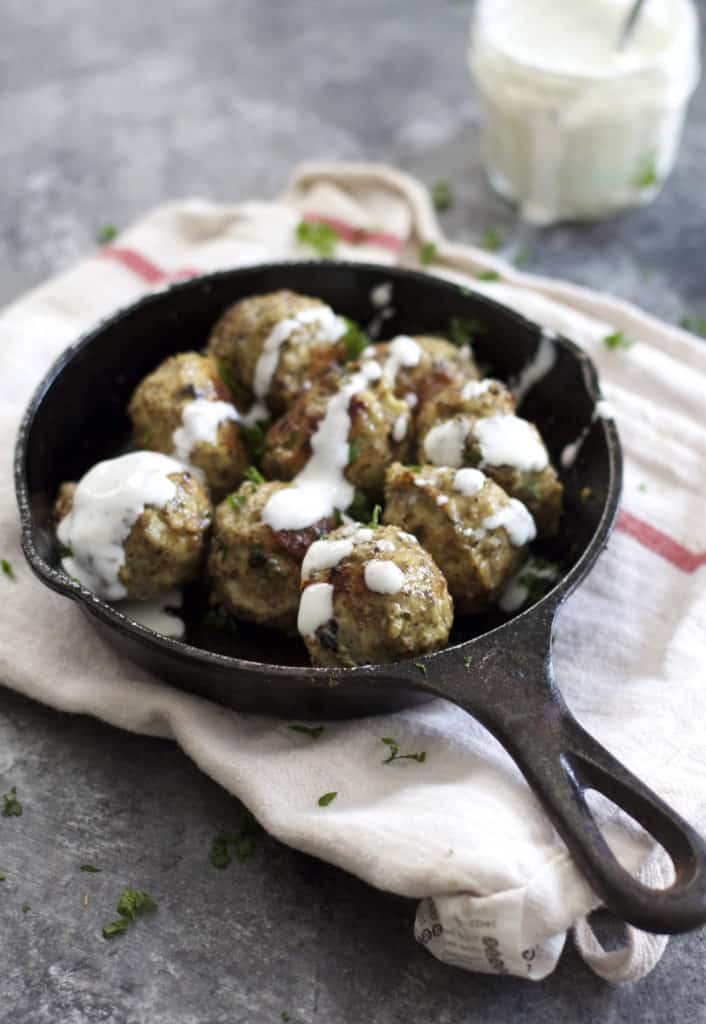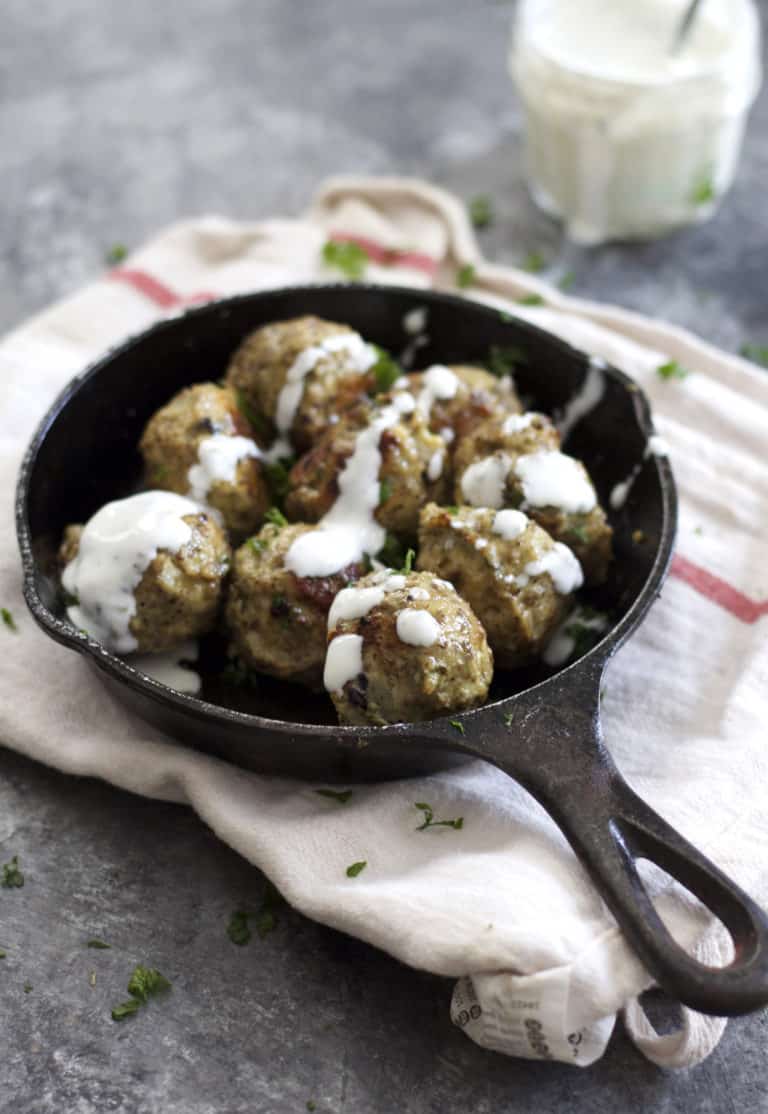 In my constant effort to both feed my kids healthy and have some variety in what I personally eat, there doesn't seem to be a week I'm not perusing every cookbook and recipe site for inspiration. Do you menu plan? I really should but just always forget. Then it's mid-week at 3 pm and I realize I have to feed these people again and I don't have any ideas! We pretty much always have the ingredients to make rice and beans which we eat a little too often, but I get bored. Maybe the kids don't- Andy definitely doesn't, but I NEED new flavors on the regular. So- when I stumbled upon this recipe that just sounded SO good, it made this no-meal-plan person into a meal plan person because I knew we needed to eat these.
I'm always looking for new sources of protein, and lentil meatballs sounded too interesting to pass up. I wasn't sure how the kids would like the texture so I did use half ground turkey, half lentils, but I'm going to experiment with making a fully vegetarian one. These are FULL of some of my favorite ingredients- capers, olives, and feta. (Can you tell I like salty things?) They can be baked, or pan fried, and then are served with a tangy yogurt sauce that is essential, especially for kids who like to dip. We ate all of these the night I made them and the next day, but they could be baked and frozen for easy- reheating for a quick meal or snack. (Which I always like to do with these meatballs.)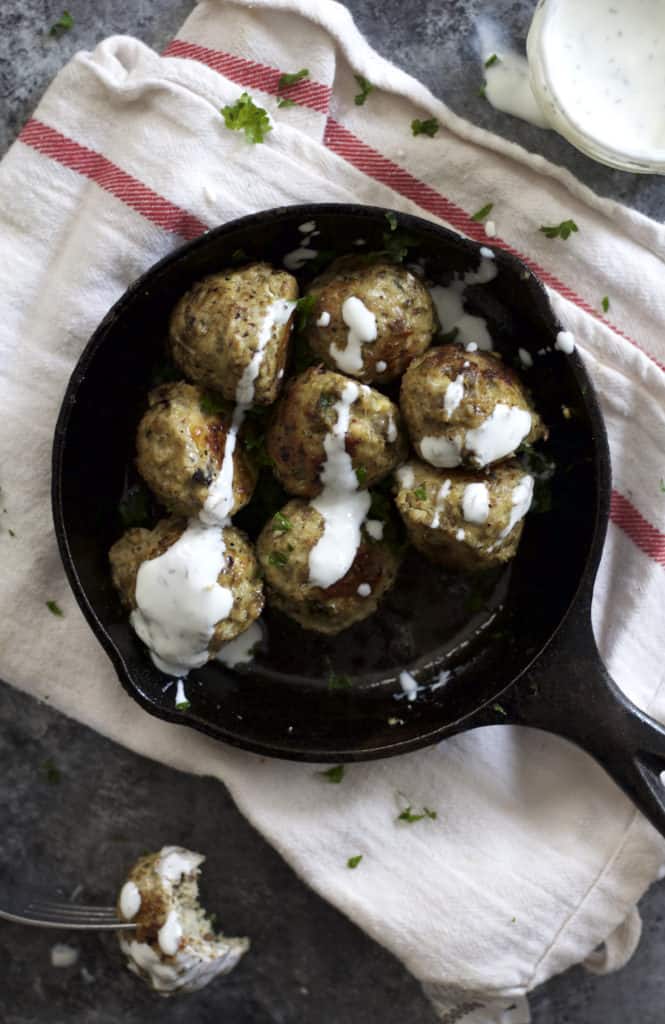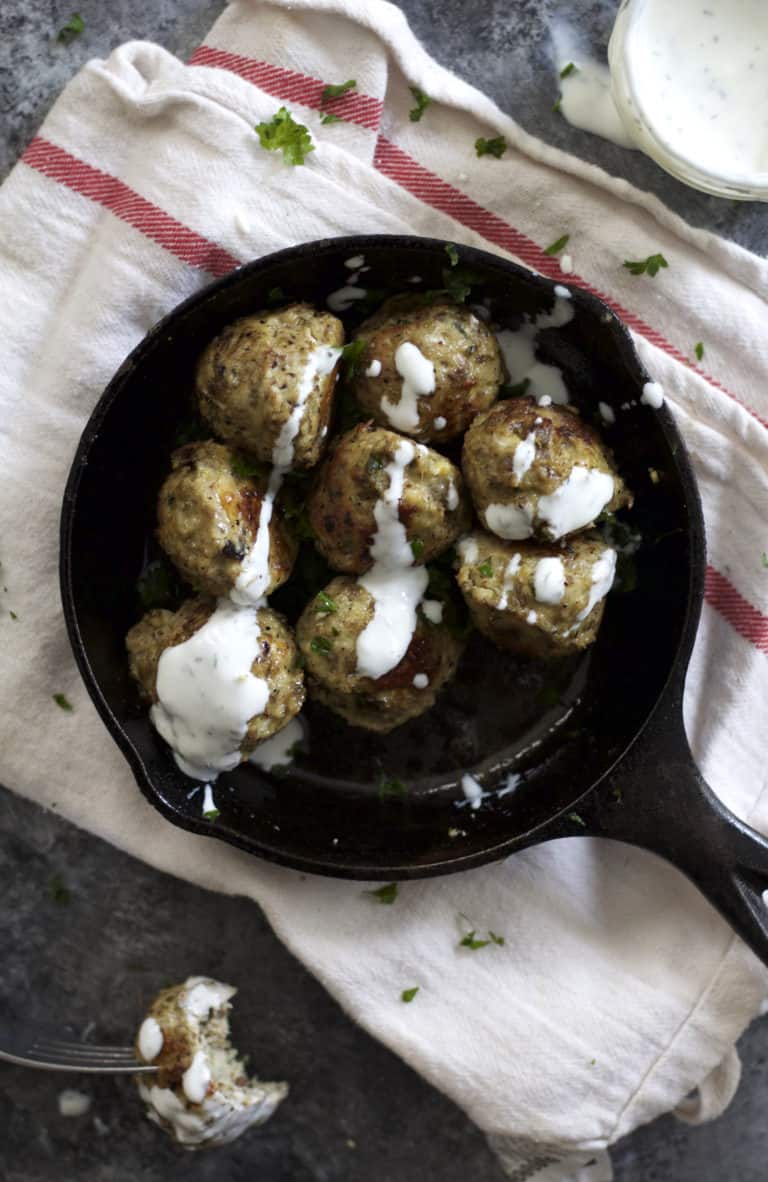 I served these will some yellow rice and a quick cucumber tomato salad. You can see the pic of the full meal here.
Happy Weekend!!!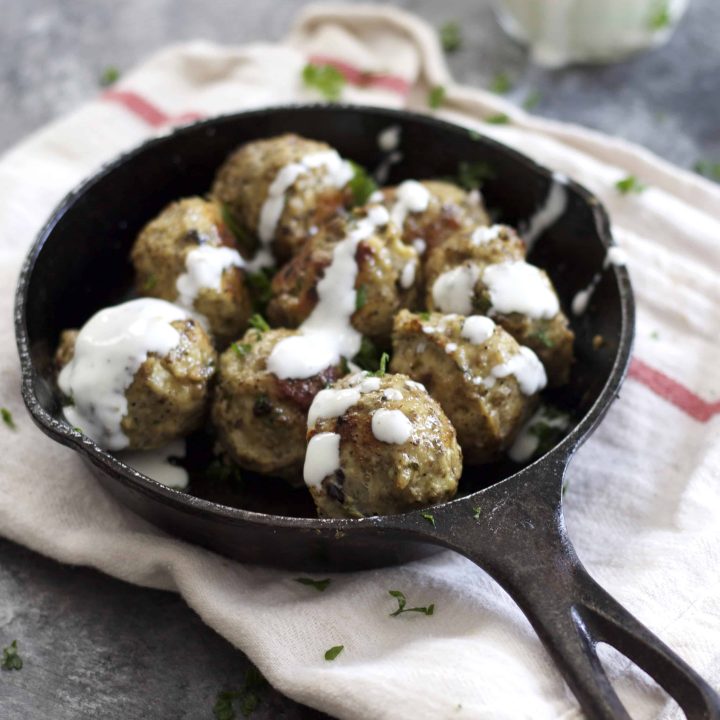 Greek Turkey Lentil Meatballs
Yield:
20-30 meatballs depending on size
Ingredients
1 cup cooked lentils (I used green)
1/2 pound ground turkey (highest fat percentage the better)
2 large eggs, lightly beaten
2/3 cup bread crumbs
1/2 cup full fat greek yogurt
1/4 cup crumbled feta cheese
2 tablespoons red onion, minced
2 tablespoons chopped kalmata olives
1 tablespoon capers- rough chopped
1 clove garlic, minced
Small handful of fresh spinach- chopped small
1/2 teaspoon fresh or dried oregano
1/2 teaspoon fresh or dried rosemary*
1/2 teaspoon kosher salt
1/2 teaspoon ground black pepper
For the dipping sauce
1 cup greek yogurt
juice of 1 lemon
1 clove minced garlic
dried herbs (I used mint & oregano)
salt and pepper to taste
Instructions
In a food processor or blender, puree the lentils until they are mushy.
In a large bowl, combine the lentils with the rest of the meatball ingredients. Use your hands or a sturdy spoon to mix everything well.
Preheat oven to 375F. Spray or lightly oil a rimmed baking sheet, and fill with formed meatballs. I like to use a 1.5 inch cookie scoop to form mine, but by hand is Ok too. (These don't spread much when baking so you can place them pretty close together.)
Bake for 20 minutes or until golden brown. You can serve as is, but I like to crisp them up in a cast iron skillet before serving, with a little olive oil over medium-high heat.
For the yogurt sauce:
Combine all ingredients and add salt and pepper as needed.