*Guest Post* Cherry Biscoff Blondies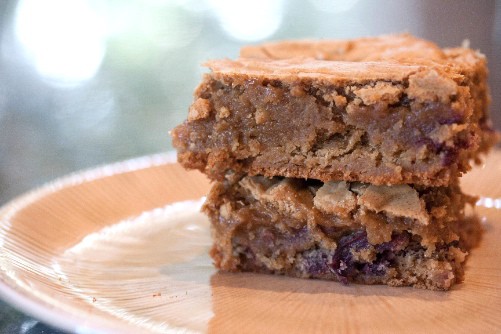 Today I have an extra special treat for you. My dear Erin from Big Fat Baker is here to share some killer blondies with you. I'm so grateful to have sweet blogging friends to help out while I'm in Costa Rica for my honeymoon!
Hello to the readers of The Baker Chick! My name is Erin and I am from Big Fat Baker. Today I'm here to help Audra out a little while she enjoys her honeymoon!
I want to know, have you hopped on the cookie butter bandwagon yet? I finally have! One day at the store I broke down and bought a jar of creamy Biscoff spread. Some of you may only know Biscoff as those little speculoos like cookies you get on Delta flights. But now they have a peanut butter like spread the tastes just like those tasty little cookies and it is good on just about everything! I'd say it's even good enough to rival Nutella.
So to prevent myself from eating the whole jar by the spoonful I baked with it and the result was this cake-like blondie creation. These blondies are thick and chewy, but also have a crisp top and edges – just like a brownie!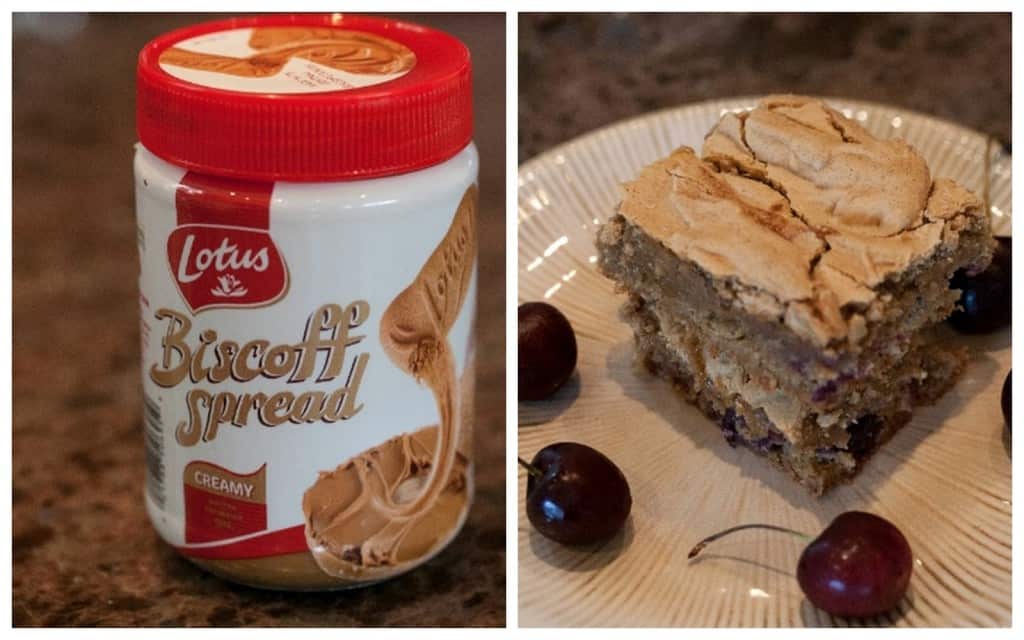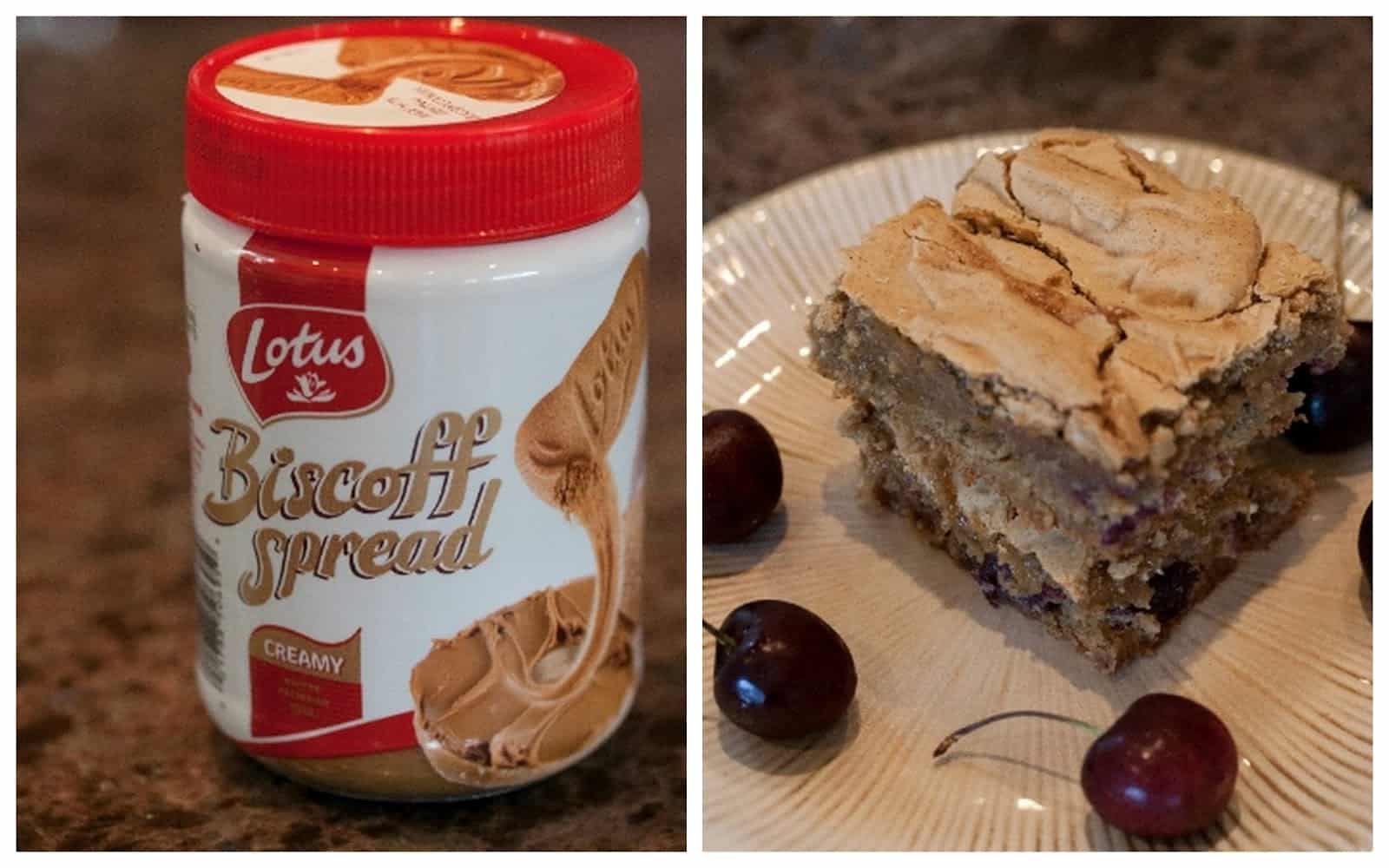 I chose to add some fresh bing cherries for some seasonality and color. You can skip them, or switch them out for chocolate chips, white chocolate chips, or even blueberries. Here's the recipe to make your own Biscoff Blondies today!
*Guest Post* Cherry Biscoff Blondies
Ingredients
¼ cup butter, melted and cooled
2 cups brown sugar
3/4 cup Biscoff Spread
3 eggs
2 3/4 AP flour
½ tsp cinnamon
2 ½ tsp baking powder
½ tsp salt
1 cup chopped bing cherries, optional
Instructions
Preheat the oven to 350 degrees F and grease/line a 9x13 pan.
In a small bowl mix together the flour, cinnamon, baking powder, and salt. Set aside.
Mix together the butter, sugar, and Biscoff until fully mixed and light/fluffy.
Add the eggs 1 at a time, mixing well after each addition.
Toss the chopped cherries in the dry ingredients then add it all at once. MIx by hand until the dry ingredients are incorporated and the cherries are still intact.
Spread the batter into your prepared pan and bake in the preheated oven for 25-30 minutes. Cool completely before cutting and serving. Will keep well covered - for up to 4 days.
Nutrition Information:
Yield: 2 Serving Size: 1 grams
Amount Per Serving: Unsaturated Fat: 0g
Recipe adapted from: Sugar Coated Sarah