Guest Post: Rosemary Sea Salt Parker House Rolls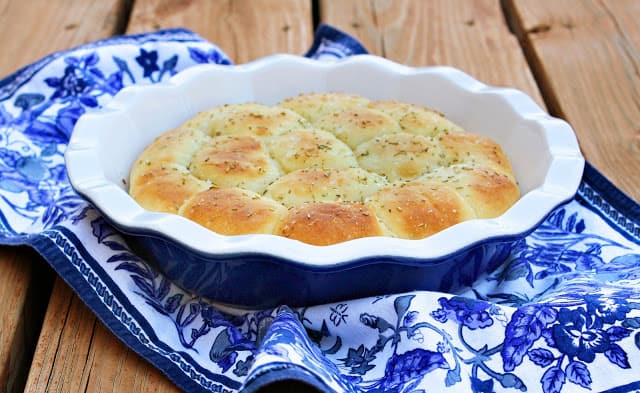 Here we are with my last Guest Pots from my month in Maine. I can't believe it is almost over and that I'll be heading back to NYC on Monday. My boyfriend Andy is here visiting for the weekend and we are having a lovely time enjoying fall in New England. Is anything more amazing than a bowl of chowder with bright red leaves on the trees outside? I think No…

This post is from a blogger I admire so much. Georgia from The Comfort of Cooking is one if the sweetest, most supportive and talented ladies I know. From the beginning of my blog days she has made me wish that we lived closer together so we could get together and bake yummy things. I just have a feeling we'd be good friends. That being said, I am not even a little surprised that she created something so mouth-watering-ly delicious. Man would I love one of these rolls to dip in my chowder tomorrow. Make sure to stop by Georgia's blog and tell her how amazing these look! I'll be back from NYC next week :)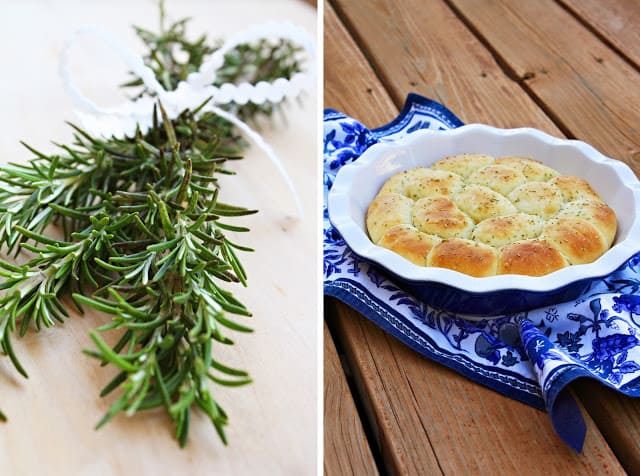 Hello, dear readers of The Baker Chick! My name is Georgia and The Comfort of Cooking is my food blog. There, I share the results of my best cooking and baking successes, as well as plenty of delicious photography and storytelling related to each recipe. Easy, elegant comfort food classics with a twist is what you'll find there, and since my favorite thing about cooking is bringing people closer, a lot of the recipes can be made with your family and friends. For instance, these warm and buttery Parker House rolls!
But first, let me thank one of my favorite foodie friends, Audra, for welcoming me with a guest post on her beautiful blog here. Though we've only exchanged a handful of emails, I feel like I know her personally. It doesn't get much more down-to-earth than this girl, and you can tell she's as talented outside of baking as she is the kitchen. If you ask me, the world could use more Audras!
Now, onto the rolls…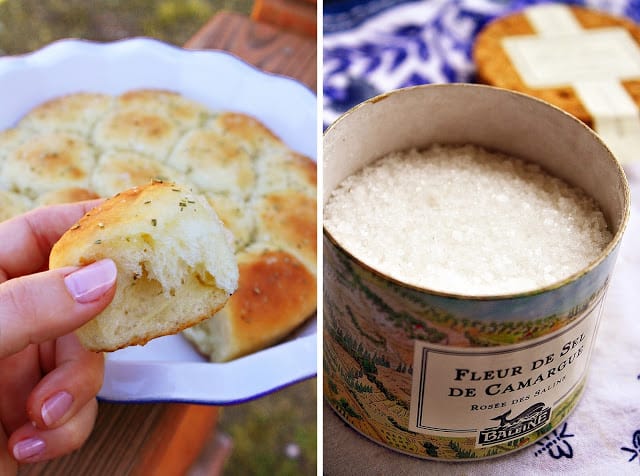 This Thanksgiving, I was planning on crowding into my aunt and uncle's cozy brick home in Massachusetts, where every year they host a 40-person celebration with my whole family, two turkeys and a ham, lots of wine and roaring laughter. This year, though, plans changed and I was delighted when my in-laws suggested that Thanksgiving in my and my husband's new home would be a nice way to ring in fall's favorite holiday.
So, that means it's up to me this year. Well, me and my excellent cook of a mother-in-law and any other hands who want to jump in and help. I couldn't be more excited, though, and in preparation I baked up a batch of these soft, fluffy Parker House dinner rolls!
With a sprinkling of sea salt and a dash of chopped fresh rosemary from my herb garden, these baked beauties were golden brown and ready for tearing into in under an hour. Come Thanksgiving, I think they'll made a delicious addition to the table, along with the turkey, stuffing and the company of my good food lovin' family!
Guest Post: Rosemary Sea Salt Parker House Rolls
Ingredients
2 packages, 1/4 ounce each active dry yeast
1 teaspoon plus 6 tablespoons sugar, divided
1 cup warm water, 110° to 115°, divided
1 cup warm 2% milk, 110° to 115°
2 teaspoons salt
1 egg
2 tablespoons plus 2 teaspoons canola oil
5-1/2 to 6 cups all-purpose flour
6 tablespoons butter, melted and divided
1/2 tablespoon sea salt, fleur de sel or kosher salt work fine
1/2 teaspoon dried rosemary or 1 teaspoon chopped fresh rosemary
Instructions
In a large bowl, dissolve yeast and 1 teaspoon sugar in 1/2 cup warm water; let stand for 5 minutes. Add the milk, salt, egg, oil, remaining sugar, water and 2 cups flour. Beat until smooth. Stir in enough remaining flour to make a soft dough.
Turn onto a floured surface; knead until smooth and elastic, about 6-8 minutes. Place in a greased bowl, turning once to grease top. Cover and let rise in a warm place until doubled, about 45 minutes.
Punch dough down. Turn onto a lightly floured surface; divide in half. Roll out each piece to 1/3-in. or 1/2-in. thickness. Cut with a floured 2-1/2-in. biscuit cutter or drinking glass. Brush with 3 tablespoons melted butter.
Make an off-center crease in each roll. Fold along crease so the large half is on top; press along folded edge. Place 2 in. apart in a 9-inch pie pan. Cover and let rise until doubled, about 30 minutes.
Brush with remaining melted butter. Sprinkle rolls with sea salt and rosemary.
Bake at 375° for 10-15 minutes, or until golden brown. Remove from pans to wire racks to cool.
Nutrition Information:
Yield: 2 Serving Size: 1 grams
Amount Per Serving: Unsaturated Fat: 0g
Recipe via www.TheComfortofCooking.com