Homemade Aromatherapy Play-dough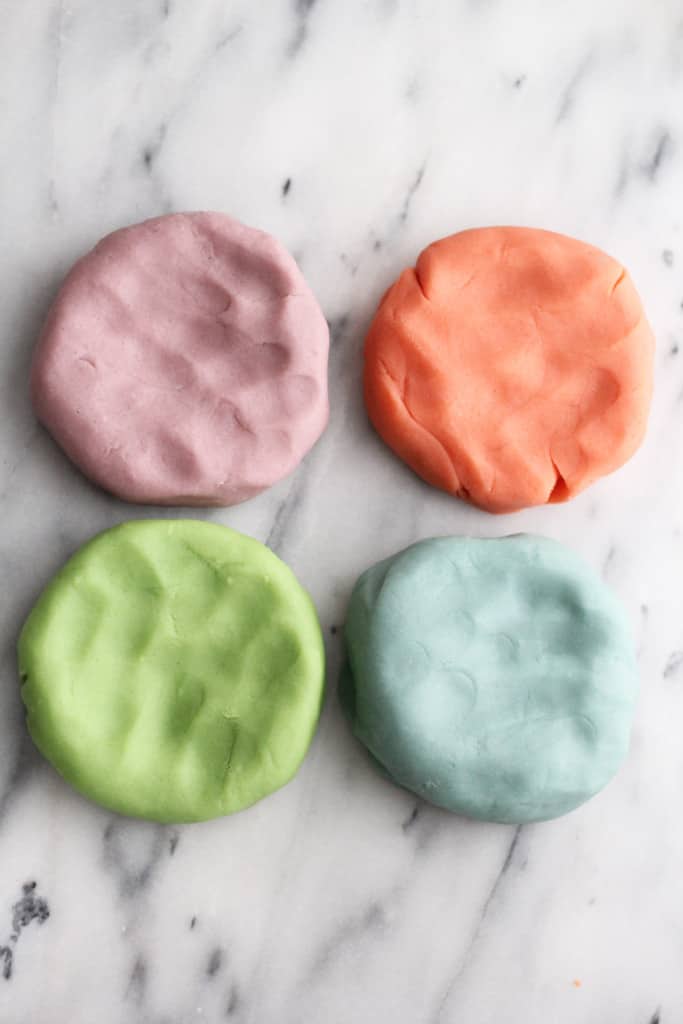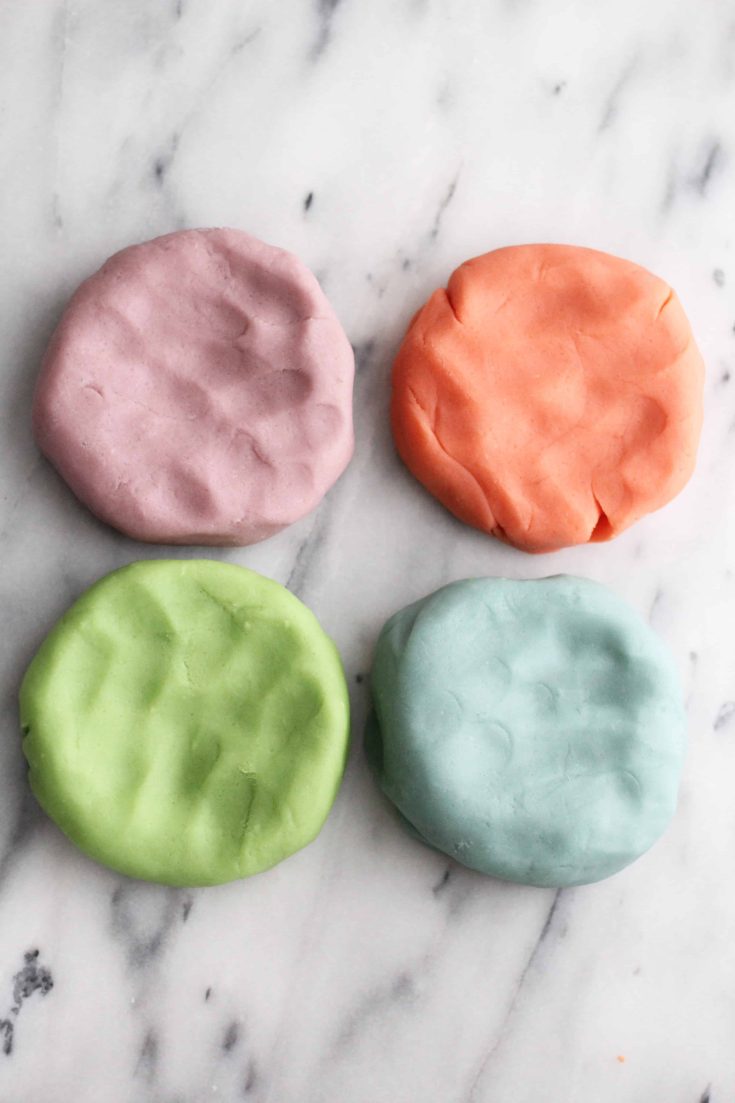 We are at such a cute phase of toddlerhood over here. Don't get me wrong, cute and super annoying and stressful at the same time, but it's still so darn adorable. Hugo repeats everything, is a little chatterbox, and really shows his personality every day. One thing he loves to play with is "smush" or as most people refer to it, play doh. Mostly he likes to sit with me and play together while we make a variety of sea creatures and he pretends to make them swim across the table.
We had been using the store-bought stuff, but it never lasts long and he always tries to eat it so I figured let's make our own and why not work some aromatherapy in? I'm obsessed with anything lavender and find it always makes me so relaxed. A fun toddler activity that also chills my active boy out? Win win for me. Any essential oil can be used for this, and you could even make each color smell differently. I chose not to because you know all the colors get smushed together eventually and I didn't want a random patchouli/lavender concoction.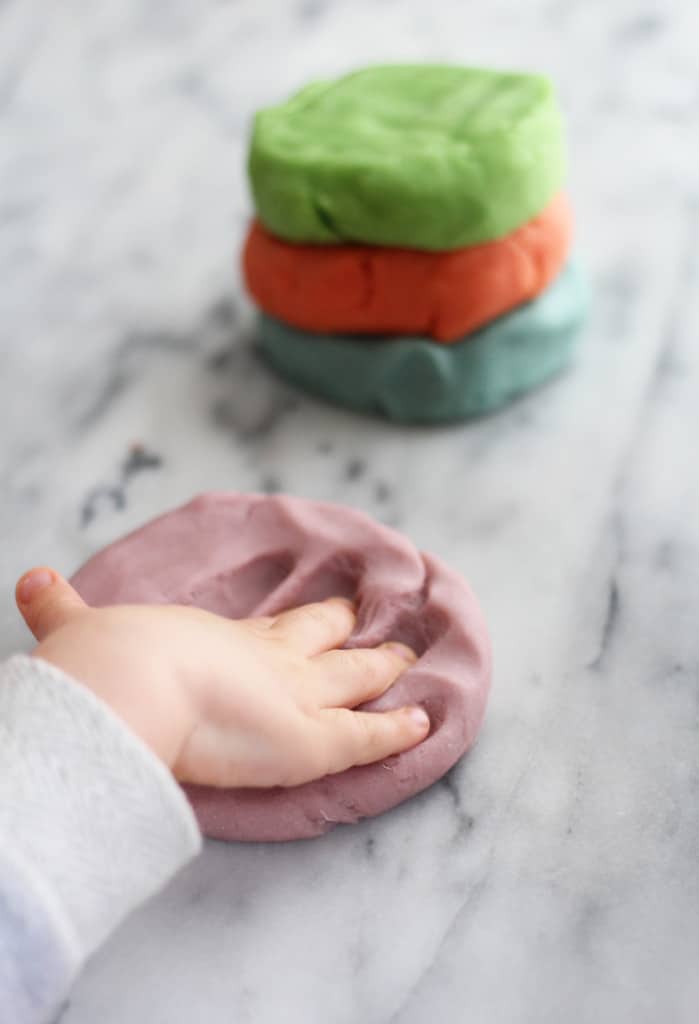 Making this couldn't be easier- the whole process only took about 15 minutes. It's been about two weeks now and it's still in great shape. (I store in in the fridge for maximum "shelf life".) It's 46F in New York right now. It's May. If you need a "rainy day" activity today as well, this one is just perfect! (It's for the kid I swear….but I just couldn't resist a little lavender blueberry pie! ;)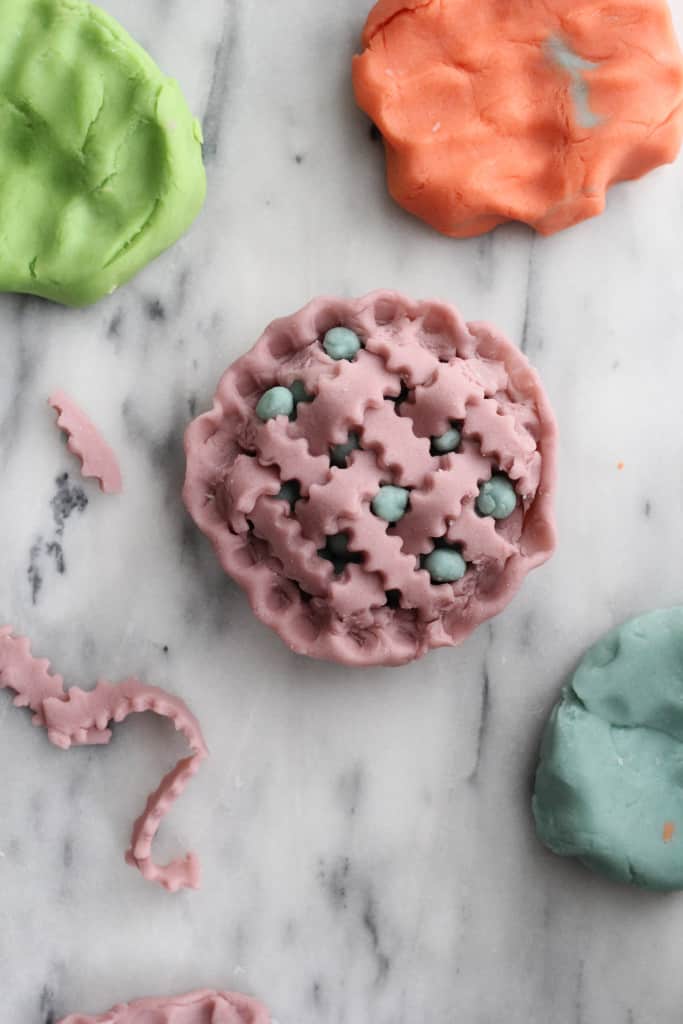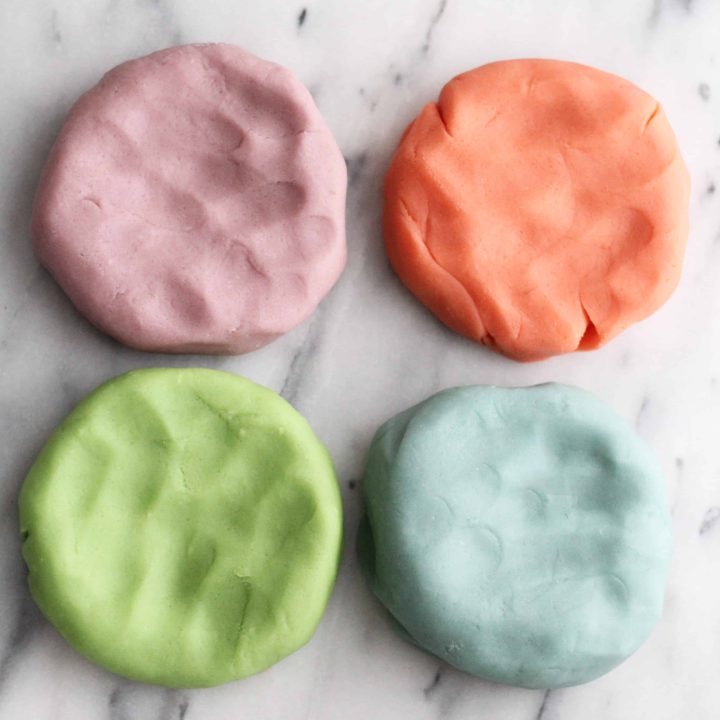 Homemade Aromatherapy Play-dough
Ingredients
1 cup flour
1/2 cup salt
1 teaspoon cream of tartar
1-1/2 tablespoons oil
1 cup water
Few drops of food coloring
1/4 tsp essential oil of choice
Instructions
In a saucepan, combine the flour, salt, and cream of tartar and stir together. *
Combine the oil, water and food coloring and essential oil in a separate measuring cup. Pour into the dry ingredients and stir until smooth and lump free.
Cook over medium high heat for 3-5 minutes. Mixture will get clumpy and then start to pull away from the pan. This is when it's almost done- as soon as it all pulls away scrape it to a ball and remove from the pan. Allow to cool and start using!
Notes
*This recipe makes one pretty large batch of playdough. If you want smaller amounts of different colors. You can hold off on adding the food coloring until the liquids are mixed into the dry ingredients and separate it that way. For this batch I doubled the recipe and made 4 different colors.

Recipe adapted from Land of Nod