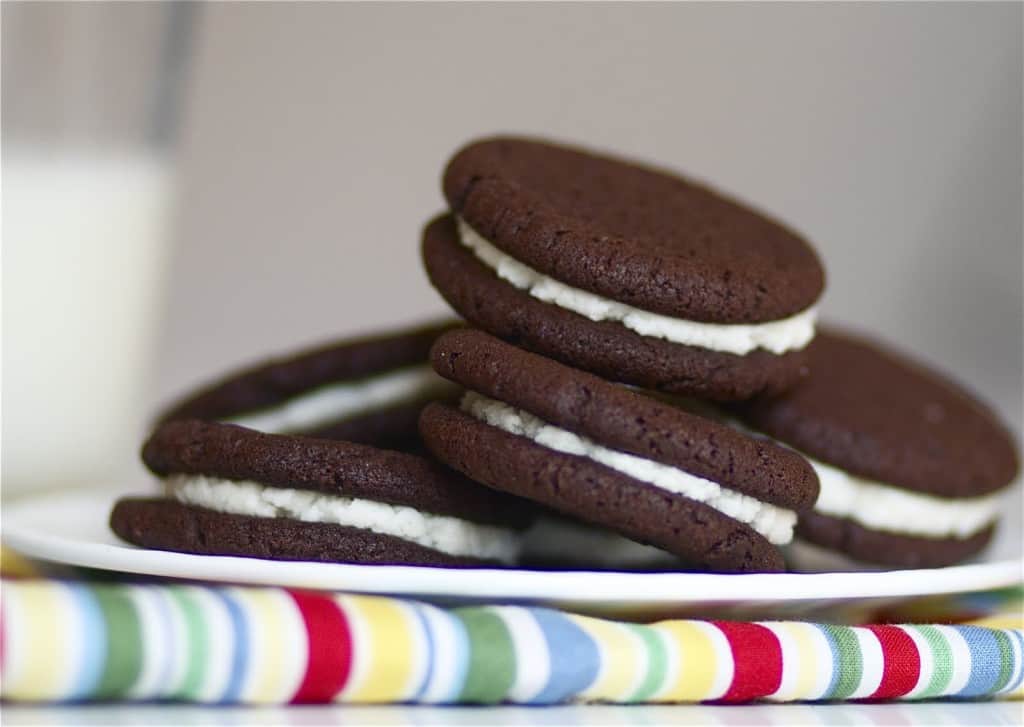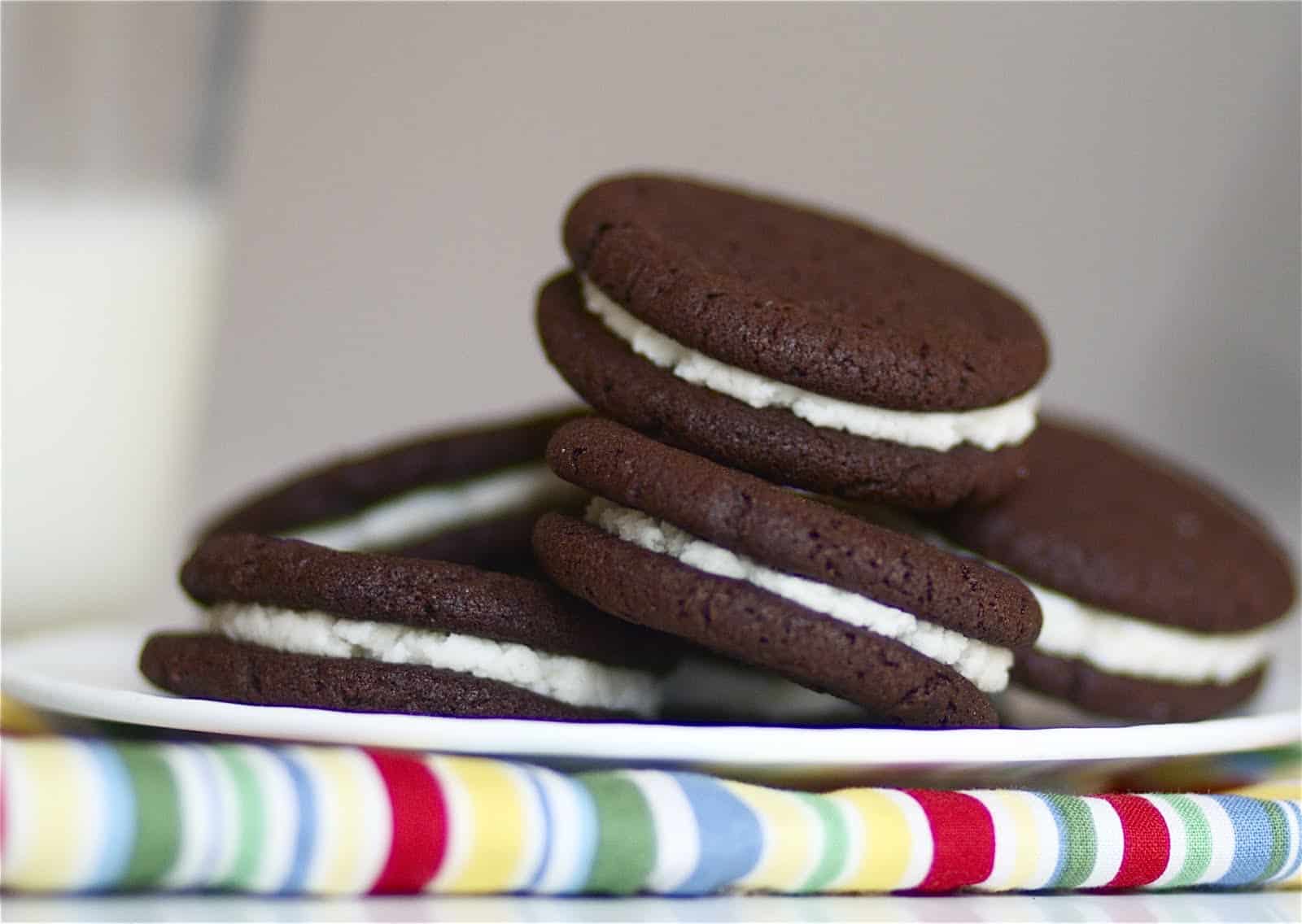 So remember a few weeks ago when I mentioned bringing a boy back home to Wisconsin to meet my family? Well yeah, that happened and it went well! Everyone loved Andy and my Dad even told some of my Arab relatives that we were engaged. (We are not engaged.) Anyway- now it's time for me to return the favor and meet Andy's family in North Carolina. He has 8 nieces and nephews which I'm excited about since I don't have any (yet.)
I knew I couldn't come empty handed so I tried to think of an easily transportable treat that the kids would love. I have to score brownie points after all! :) I think these are the perfect thing and I can't wait for everyone to try them. They taste very much like an Oreo just with a better homemade touch. The cookie is crispy with a slightly chewy center and the filling is creamy and sweet just like Oreos. For some reason, my filling felt a little too thick though so I may add a teaspoon or less of milk next time to make it easier to pipe. I must say though that when I pull the top off the "Oreo" to lick the filling out of the middle- it tastes just like I remember. Enjoy!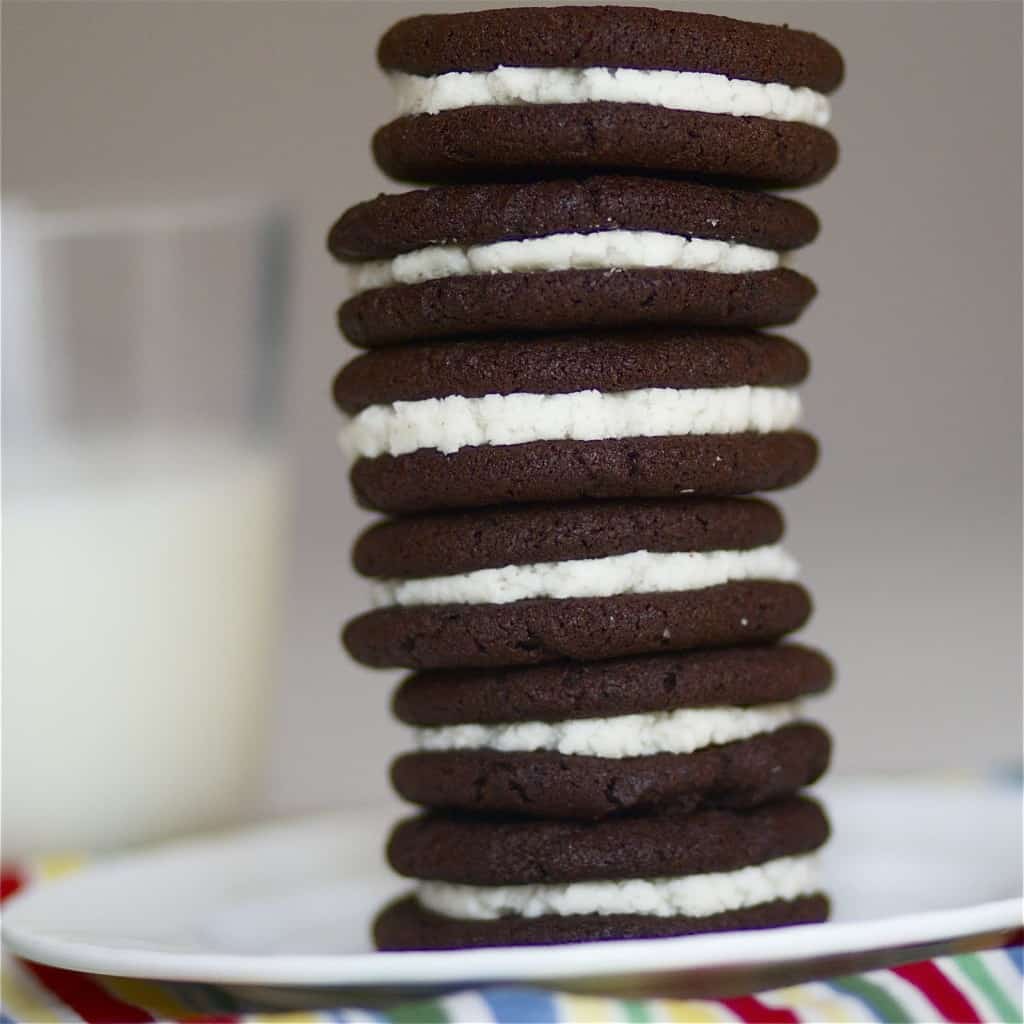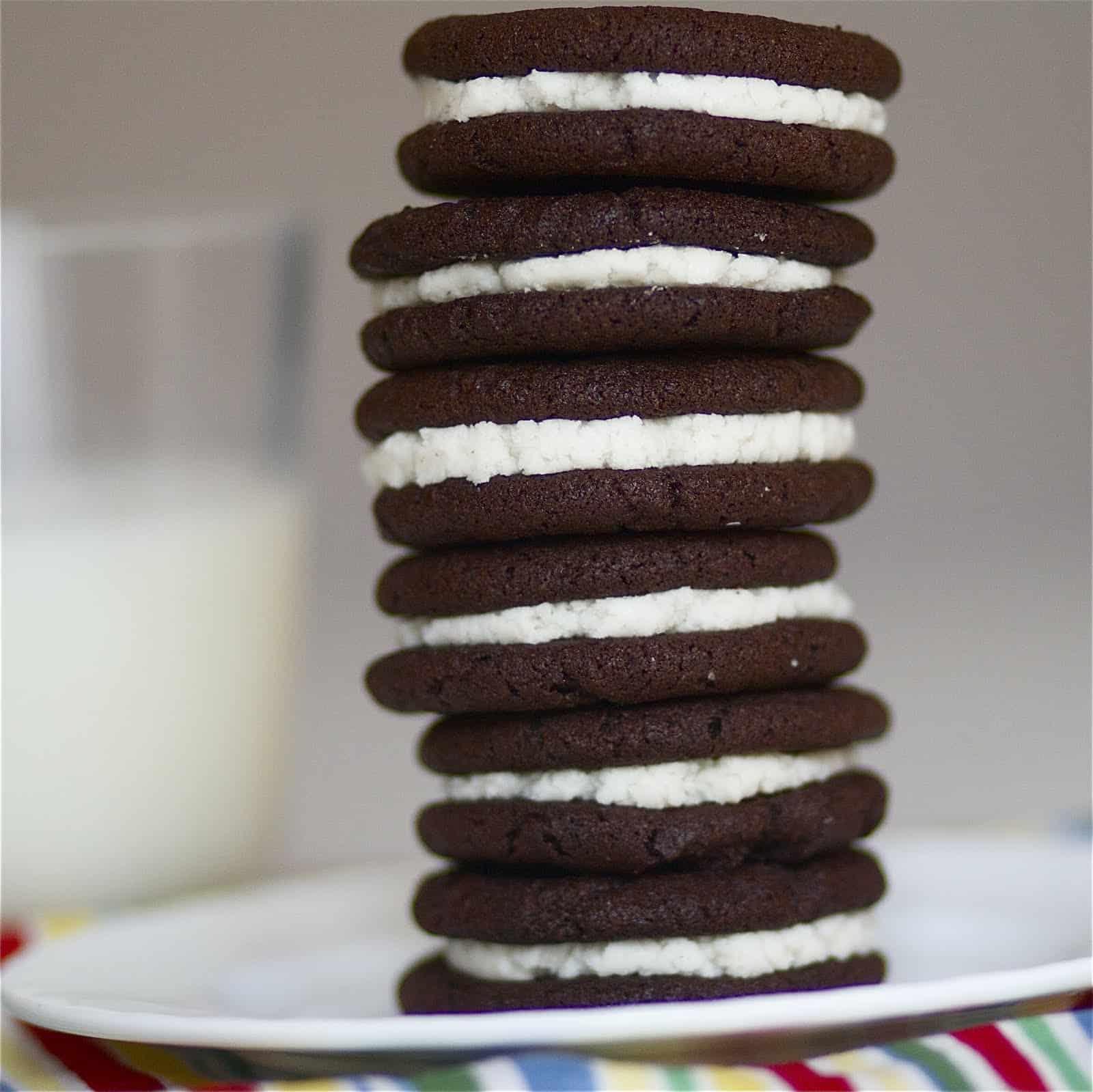 Ingredients
For the chocolate wafers:
1 1/4 cups all-purpose flour
1/2 cup unsweetened Dutch process cocoa
1 teaspoon baking soda
1/4 teaspoon baking powder
1/4 teaspoon salt
1 to 1 1/2 cups sugar, depending on how sweet you want the cookies- I used 1 cup.
1/2 cup plus 2 tablespoons, 1 1/4 sticks room-temperature, unsalted butter
1 large egg
For the filling:
1/4 cup 1/2 stick room-temperature, unsalted butter
1/4 cup vegetable shortening, I used the Spectrum Organics Brand I've mentioned before.
2 cups sifted confectioners' sugar
2 teaspoons vanilla extract
Instructions
Set two racks in the middle of the oven. Preheat to 375°F.
In a food processor, or bowl of an electric mixer, thoroughly mix the flour, cocoa, baking soda and powder, salt, and sugar. While pulsing, or on low speed, add the butter, and then the egg. Continue processing or mixing until dough comes together in a mass.
Take rounded teaspoons of batter and place on a parchment paper-lined baking sheet approximately two inches apart. These cookies will spread a lot so give them plenty of room! With moistened hands, slightly flatten the dough. Bake for 9-11 minutes, rotating once for even baking. Set baking sheets on a rack to cool.
To make the cream, place butter and shortening in a mixing bowl, and at low speed, gradually beat in the sugar and vanilla. Turn the mixer on high and beat for 2 to 3 minutes until filling is light and fluffy.
To assemble the cookies, in a pastry bag with a 1/2 inch, round tip, pipe cream into the center of one cookie. Place another cookie, equal in size to the first, on top of the cream. Lightly press, to work the filling evenly to the outsides of the cookie. Continue this process until all the cookies have been sandwiched with cream.
Nutrition Information:
Yield: 25 Serving Size: 1 grams
Amount Per Serving: Unsaturated Fat: 0g