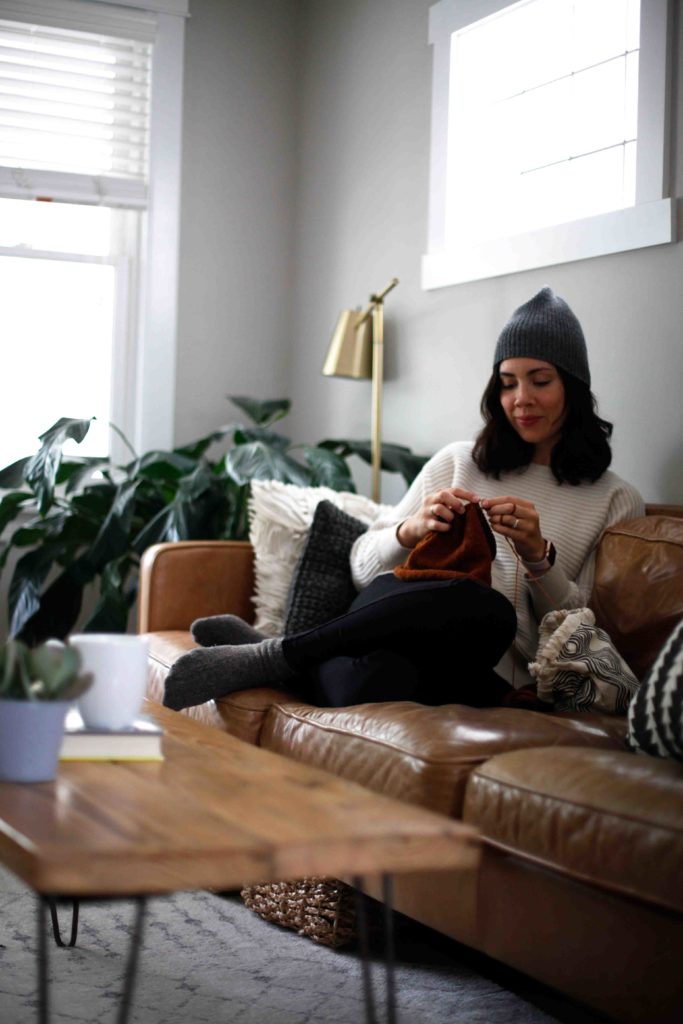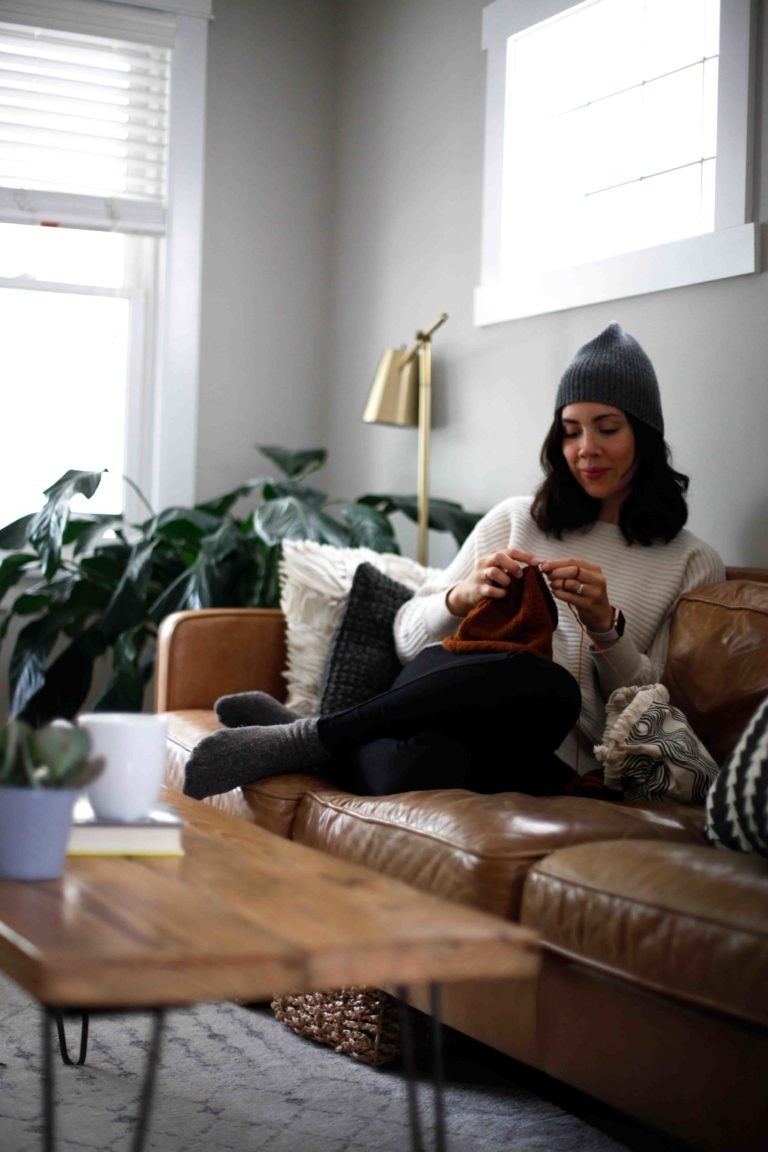 Posting about non food things always makes me a bit iffy, but since a lot of my focus lately has been on making clothing instead of making food, and there have been a lot of questions and interest about it, it's time to share everything with you!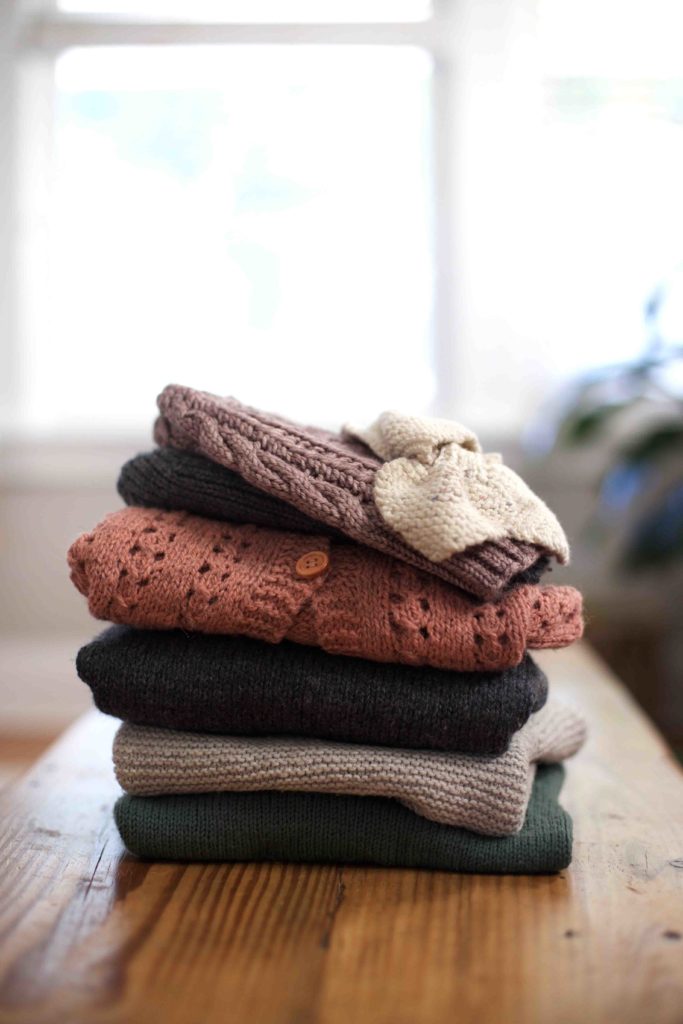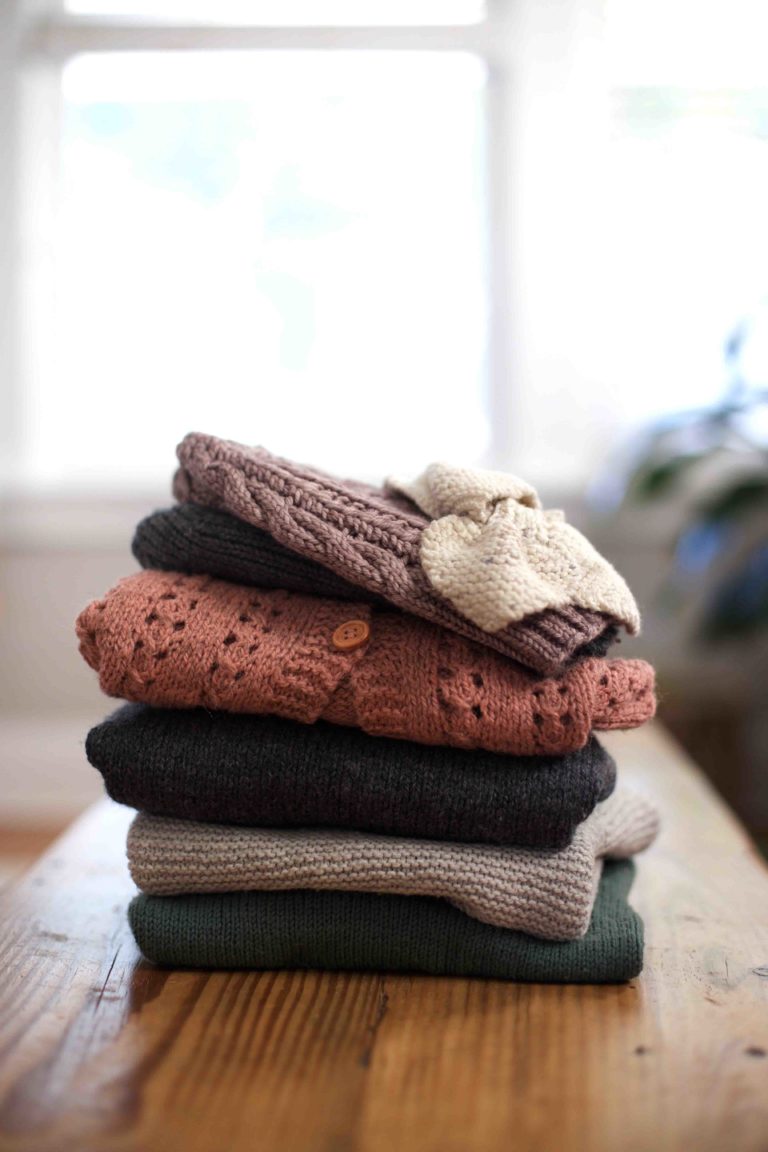 I've wanted to learn to knit for years, but always felt extremely intimidated to learn a new skill. It looked too complicated, too time consuming, and while I adored the knitwear I'd see my friends make, I never really had the motivation to learn.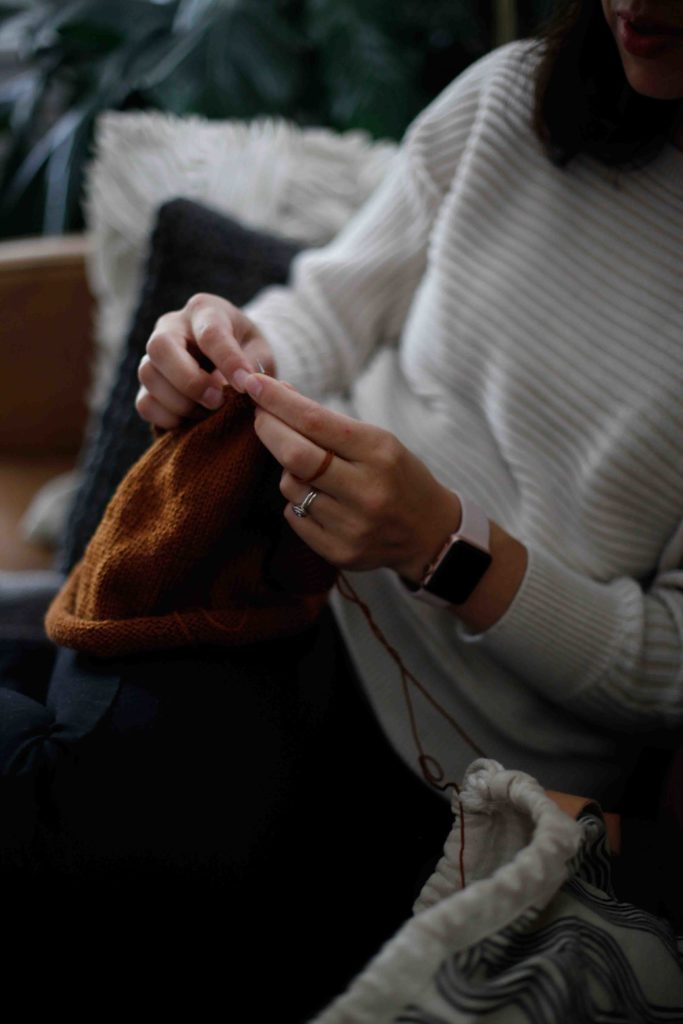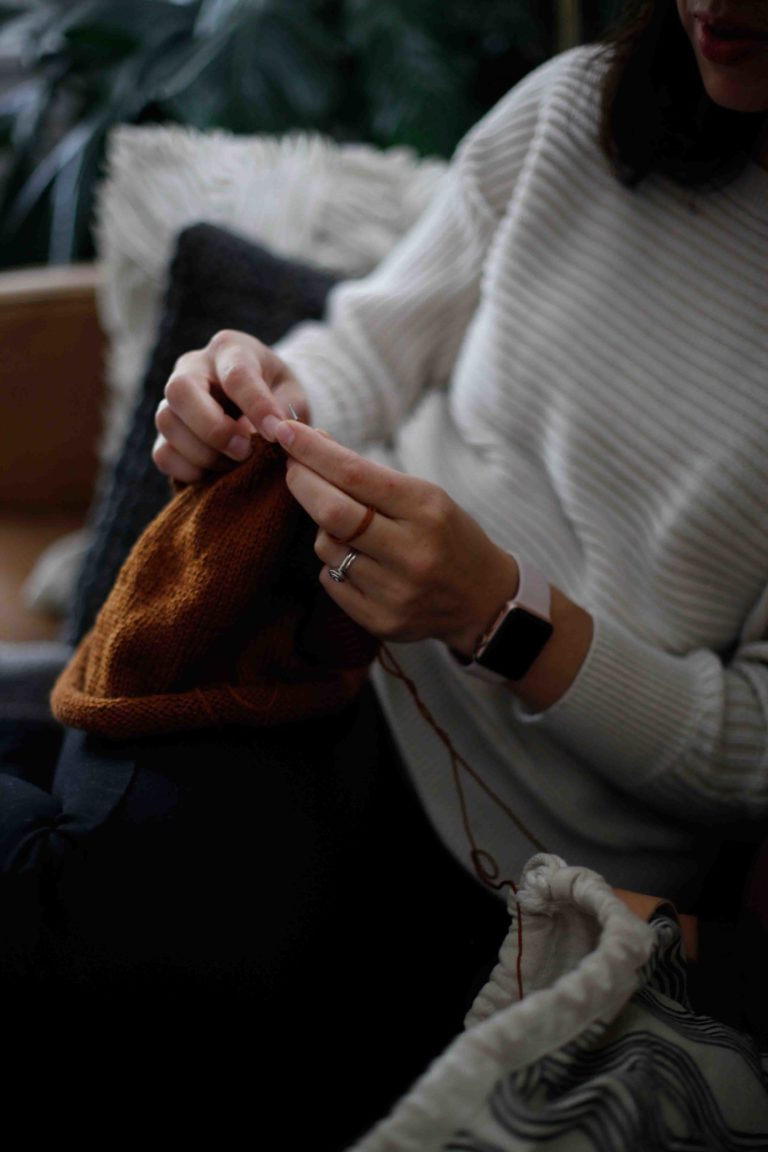 Then came kids, and seeing little ones in adorable knit sweaters and hats just always made me want those garments for my own children. I'd always swoon and gawk over the beautiful work of my friends and wish I could just figure out a way to learn.
Then at the beginning of this year, I had a weekend planned with my friend Maggie who has been knitting her whole life and was basically my knitting idol and mentor. We had a short lesson, and she continued to offer me advice and help from afar as I improved. She intentionally had me start with a slightly more challenging project for a beginner, (vs. a simple straight scarf that most people start with,) to help me gain confidence and excitement for what I was working on. This was imperative. A lot of other knitting friends couldn't believe I was attempting such complicated projects for a beginning knitter, but it helped me immensely to jump right in. Yes I found myself in tears of frustration when I couldn't figure out what I did wrong without someone to take a look and help me, but I got through. Those mistakes and learning moments have been the most educational.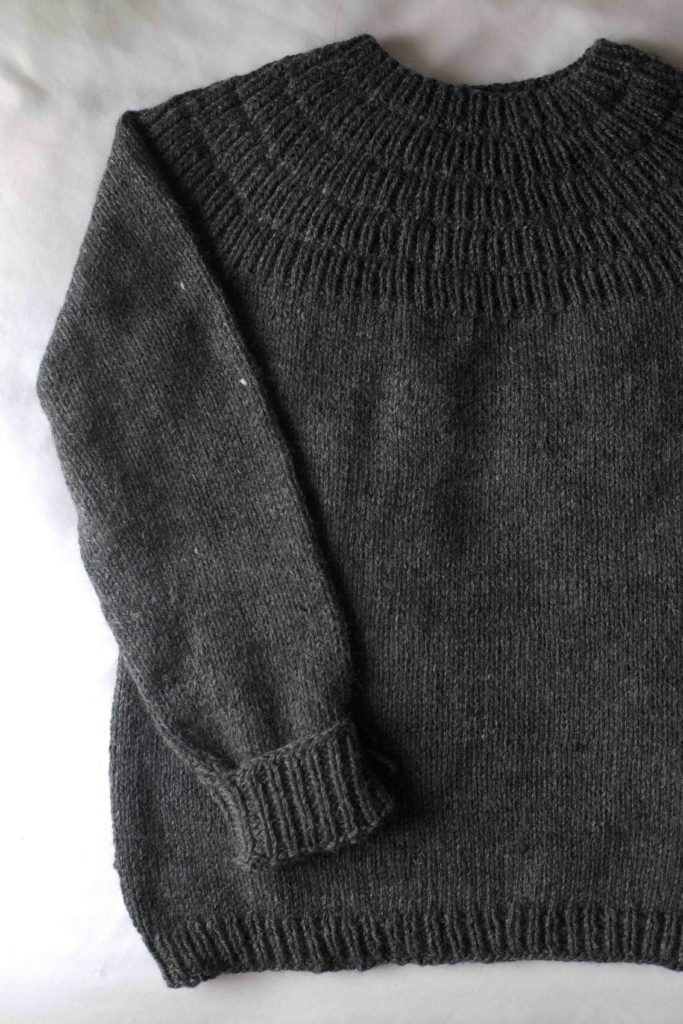 I have received lots of questions about my knitting on my Instagram account- so I complied some FAQs. Please feel free to add more in the comments!
1- When do you find time to knit while staying home with your kids?
When I really want to do something, I find the time. I'm stubborn like that and it has served me immensely with knitting. I often plan outings for the kids where I know they'll be able to play happily and safely while I can sit and watch and knit! The library, parks and even the pool over the summer were some of my best knitting spots.
When working on a project I almost always knit in the evening after the kids go to bed (around 7:00.) Often times Andy and I will watch a movie or a show while I knit, or I'll sit upstairs and listen to an audiobook or podcast. I squeeze it in anywhere I can. (I've been known to knit in the passenger seat while Andy is driving even for short drives- I can usually squeeze in a row or two!)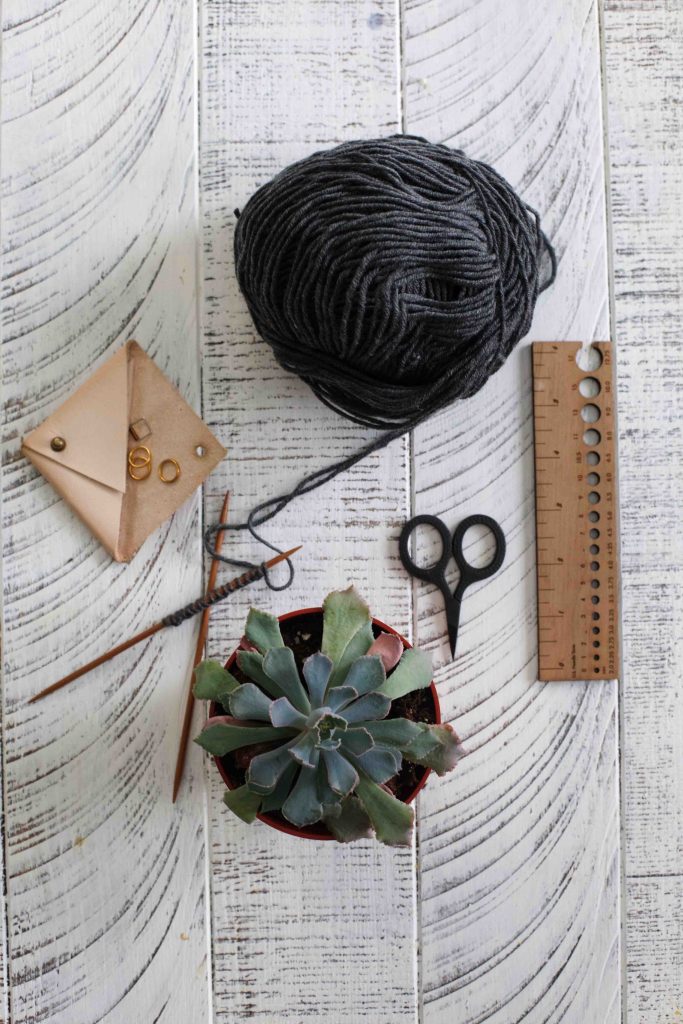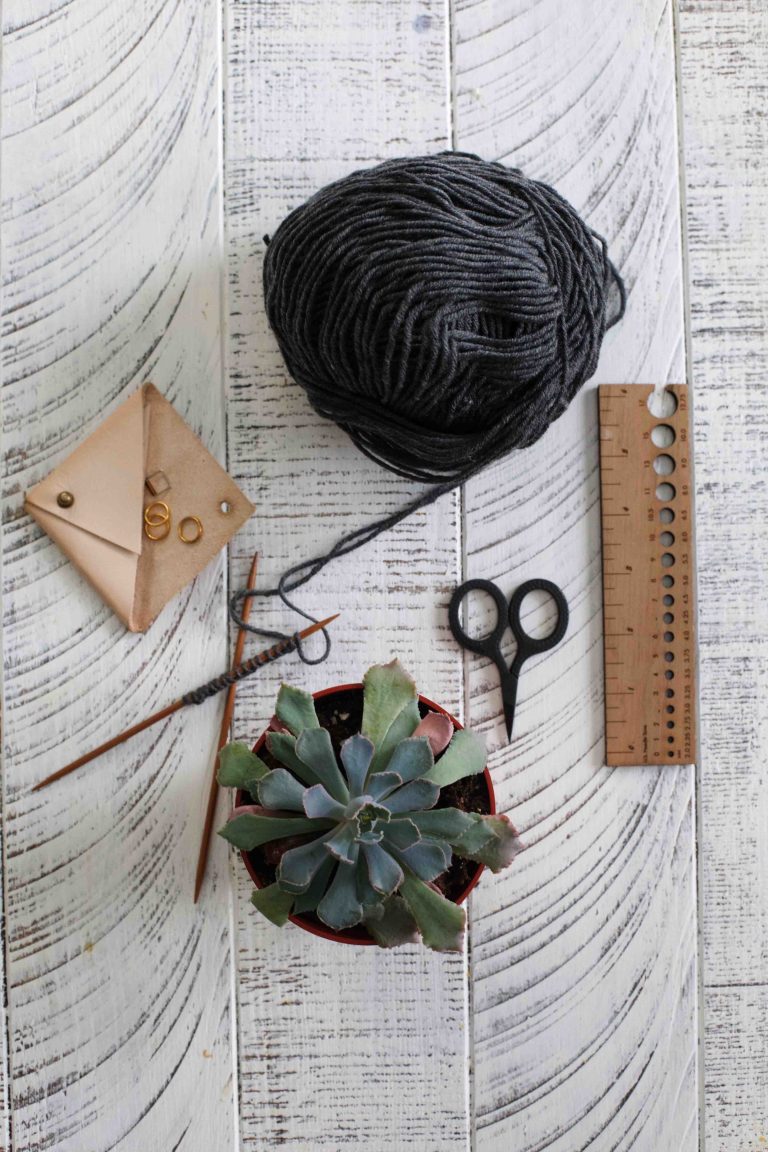 2- Any plans to open up an Etsy shop?
As flattered as I am that anyone would want to buy my work, (when I still consider myself a beginner,) I don't think I'll be opening up a shop anytime soon. It takes so many hours to complete even a small project that I can't think of a reasonable price to charge that would ever make it worth it. For me, I think knitting will always be for my family/friends or as gifts. Truthfully one of my main motivations to learn was admiring the work of friends and wanting those beautiful sweaters and hats for my kids!
3-How/when did you learn to knit?
I picked up my first knitting needle mid January of this year, at a weekend away with some friends, one of whom is an advanced knitter who agreed to a short lesson during our trip! We had a project picked out already, (this scarf,) and I had my materials purchased at her recommendation and ready to go. She showed me how to get started and we worked on it together for about an hour that day. Then we had to go our separate ways and we continued some lessons via text or video chat for the next few weeks. She still is my greatest resource and I text her most days with all sorts of questions. (Would this yarn work for this project? Is this how you knit cables? What did I do wrong here? etc.) I highly recommend either finding a friend or a local yarn store to visit and have available to ask questions as they arise.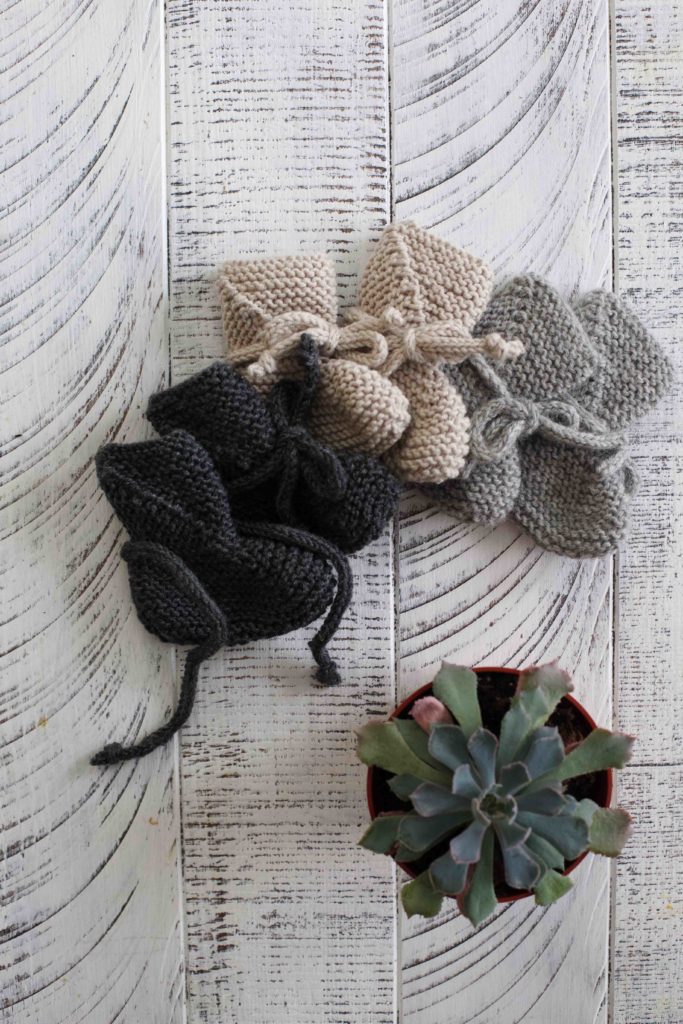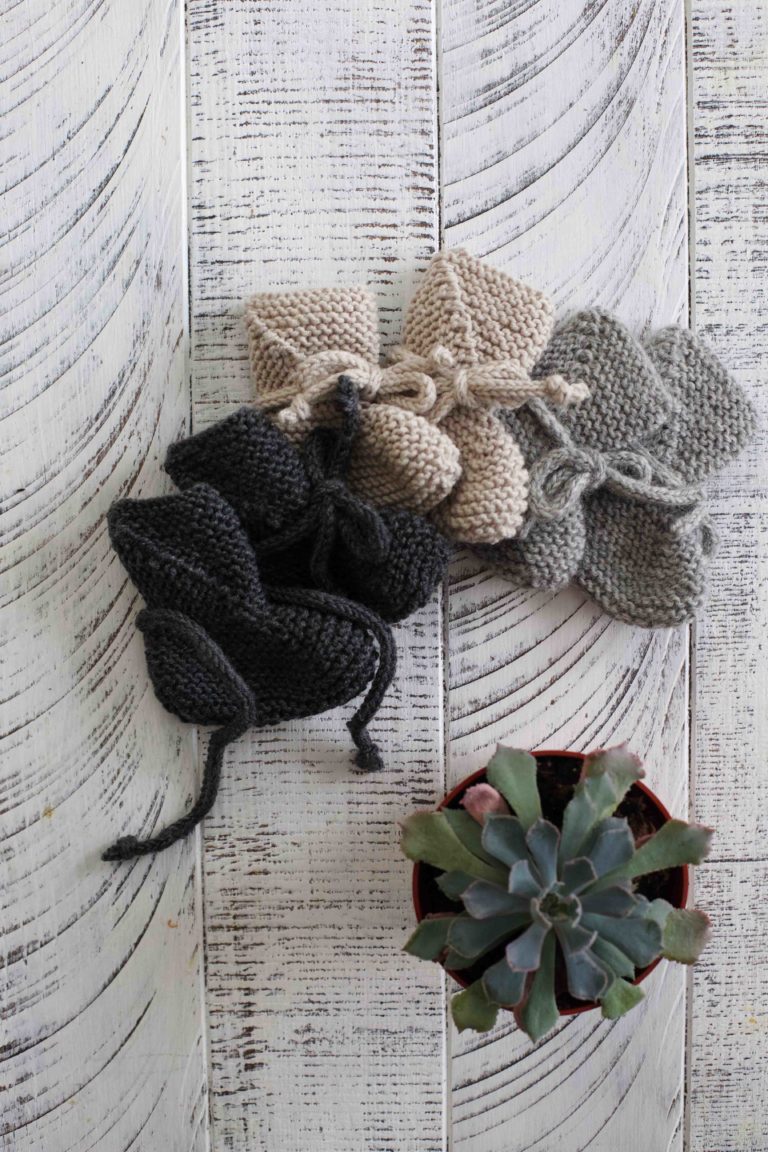 4- I want to learn to knit. Where do I start?
I'd find your closest yarn store and start there. The employees will all be very knowledgable and can help you choose yarn, needles, and maybe even offer a beginning knitting class you can take. (Or I bet they offer private classes so you can come in and learn one on one if you prefer!) Having a point person was really essential for me in my learning
5- Where do you find your patterns?
There is a wonderful website called Ravelry that is a huge resource for knitting and crocheting. You can find endless patterns there, with links to the yarn used, comments and notes. I started following a few friends' accounts and then would favorite patterns I wanted to make and build up my account that way. It's my favorite thing to just browse and look for projects to add to my queue. My Ravelry screen name is AudraFullerton, and you can find my projects here. Any project I've posted about should be listed with a link to the pattern!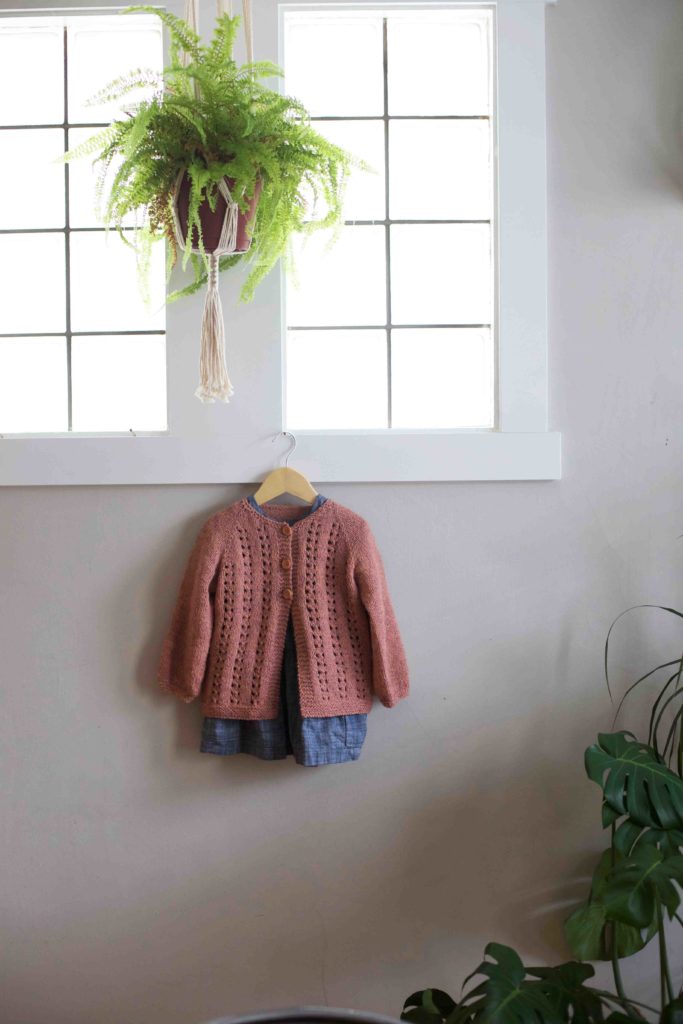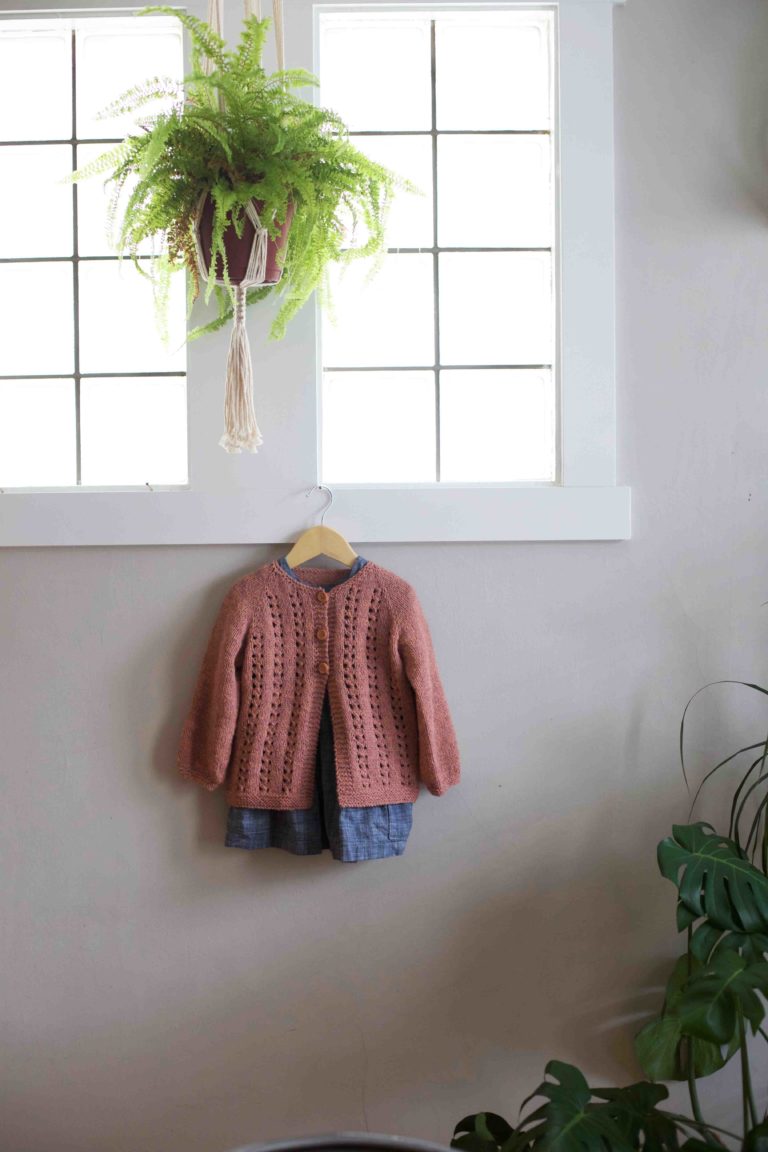 6- Where do you buy your yarn?
My favorite online yarn brand is Quince & Co and I have used it for most of my projects. I love their muted color palate and being 100% wool, the yarns I've used are really wonderful to knit with.
I also have discovered some great yarn stores in the Chicago area, (my favorites are Nina and Knit1 Chicago,) and I have bought yarn there for projects as well.
I also just placed a large order from MadelineTosh for some beautiful yarn to make some more projects so stay tuned to how I like that!
7-I knit for awhile but was so frustrated when I'd make mistakes and not know how to fix them. Any tips?
Ugh. I feel you on this. I seriously cried real, sad tears several times when I first started knitting. Learning to read your knitting and fix mistakes was the single most valuable lesson I learned in the last 10 months of knitting. When you see what you did and know how to fix it without having to rip the entire project out you feel like a bit of a rockstar.
How does one do this you may ask? Well part of it just comes from trial and error, having lots of failures and disappointments, but I also found this article really helpful.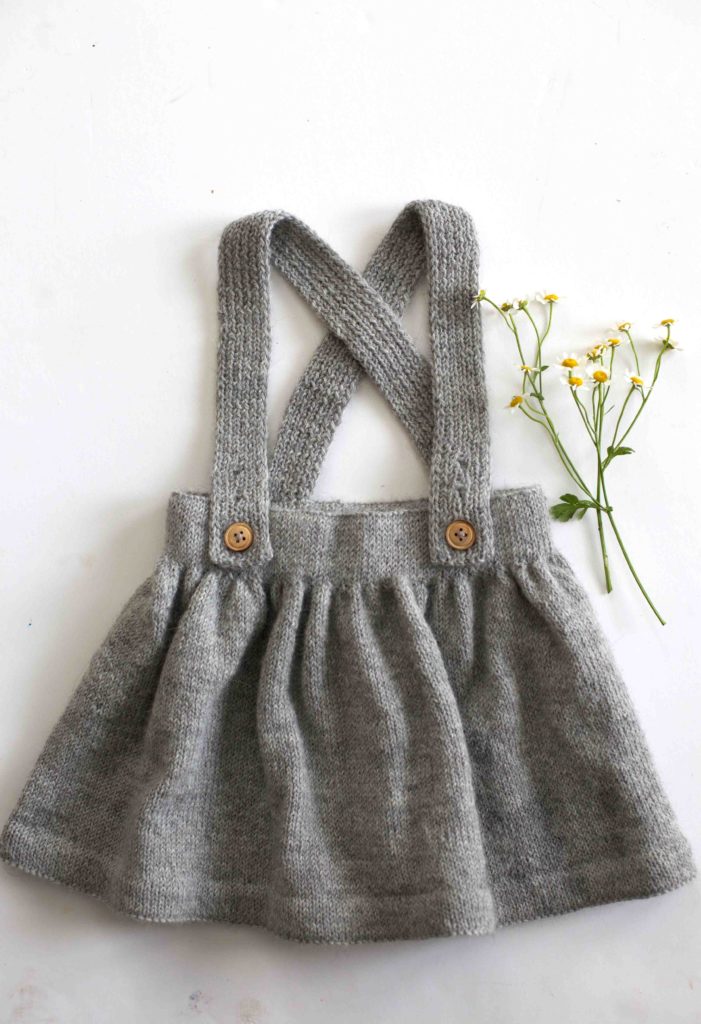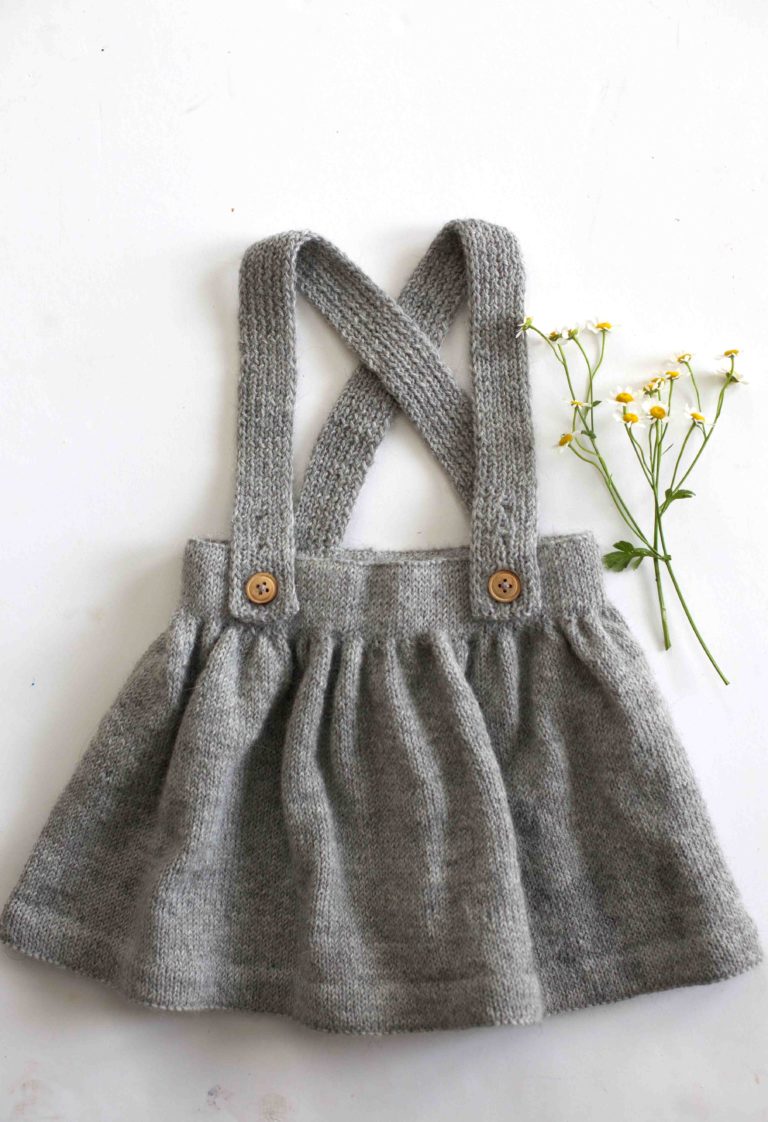 8- What supplies do I need to get started?
When I began knitting I got what I needed for that specific project, and then bought more supplies as needed. Every project requires different sized needles, but instead of buying a large set, I just get one at a time while I build up my collection. My favoires are the ChiaoGoo Red Circular Needles, and I now have them in a variety of sizes. I love that brand for double pointed needles too. (Which you need for many projects, usually the pattern says what kind of needle you need in the beginning!)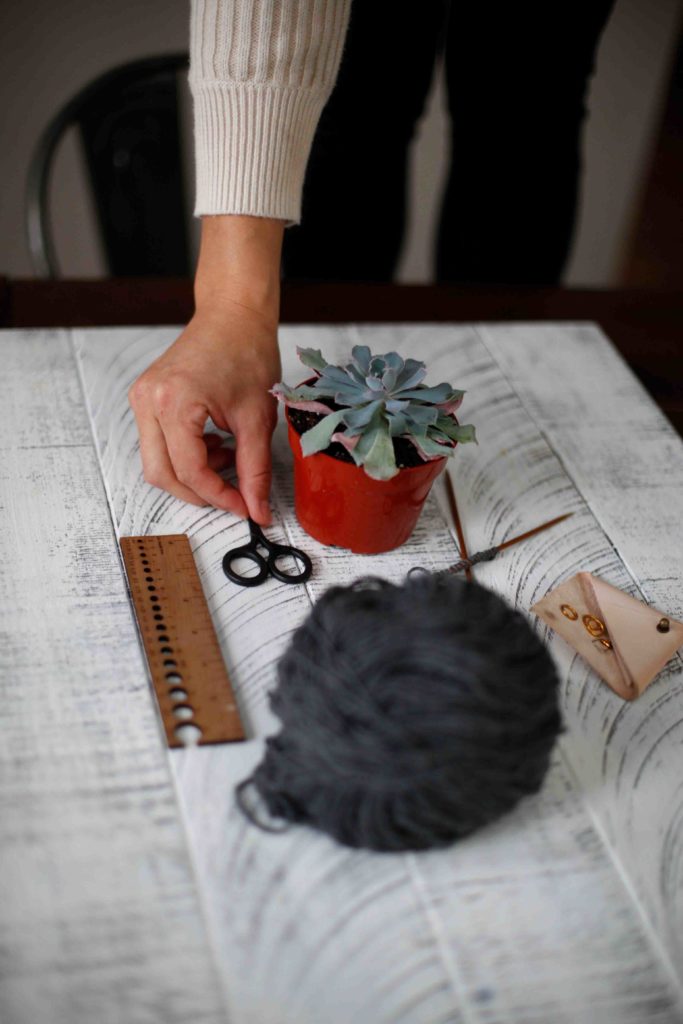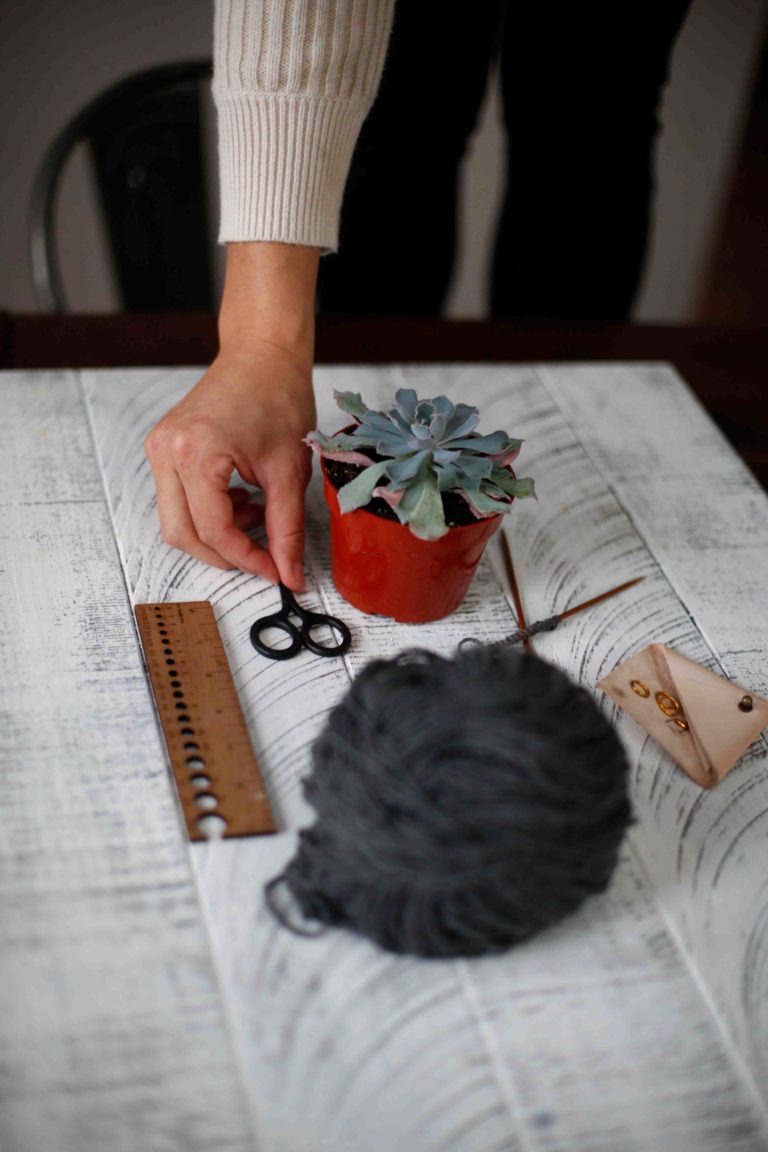 Most of my other knitting supplies I bought from Fringe Supply Co. I love their project bags, zipper bag for notions, little scissors, stitch markers, etc. It's a touch pricy, but awesome quality, and so worth it if you plan to get into knitting. They sell an awesome beginner's supply kit that I love.
9. Any other resources to recommend?
The two websites whose tutorials/videos/patterns have been SO useful are PurlSoho and Tin Can Knits. PurlSoho in particular has wonderful videos for about every knitting stitch out there. I really suggest bookmarking both sites!
Any other questions? Please feel free to ask in comments and I'll do my best to help!
All photos of me taken by Tina Harle