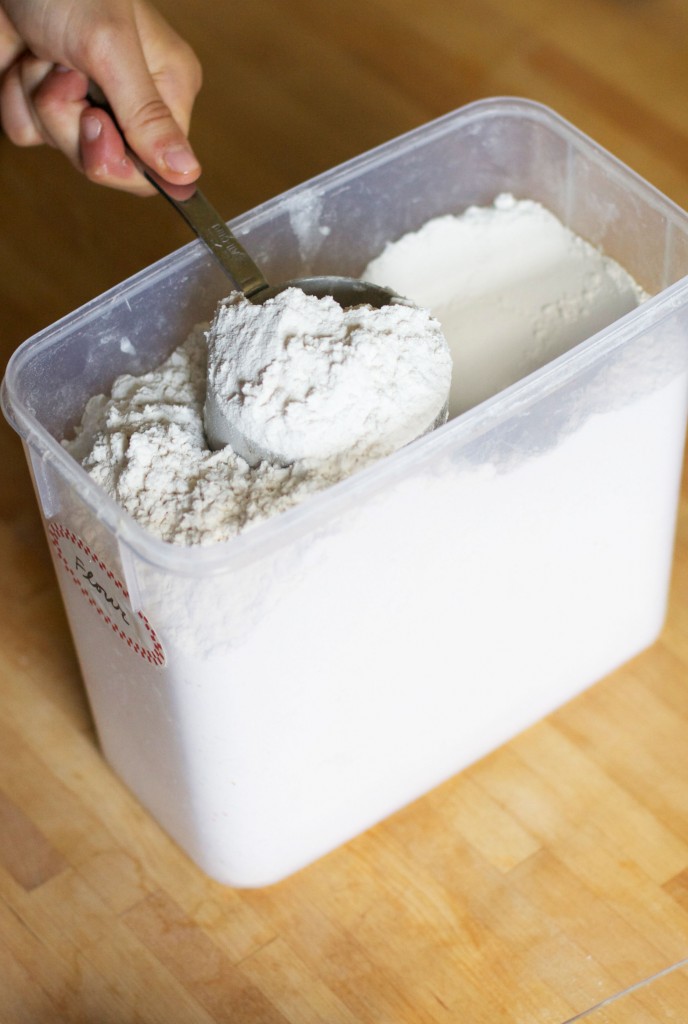 I learned how to measure flour back in 7th grade home ec. class. It was pretty simple really- scoop the flour with your measuring cup, (see above) and level with the back of a butter knife (see below.) I took that lesson with me throughout most of my young baking years- not knowing there was a "right" way to do it.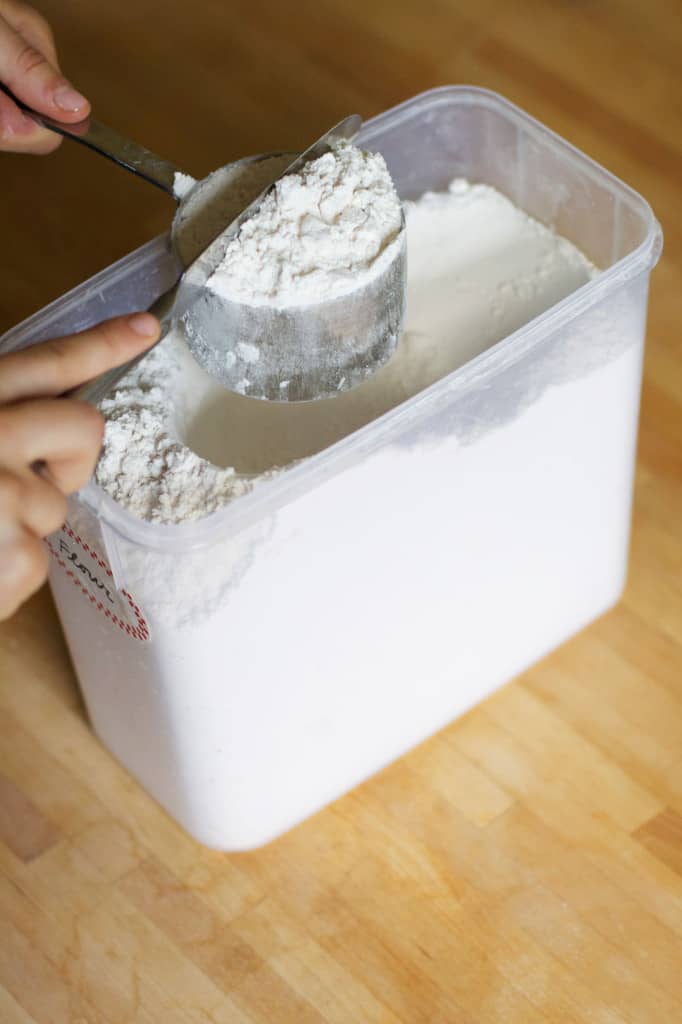 When you weigh a cup of "scooped and leveled" flour, you can expect for it to weigh about 5 oz. In terms of weight, a standard cup of flour should weigh around 4.25 oz, so that's really quite a big difference! Think of all the times you maybe wondered why your baked goods were a little too dry or tough..I bet the blame lies with the darn flour!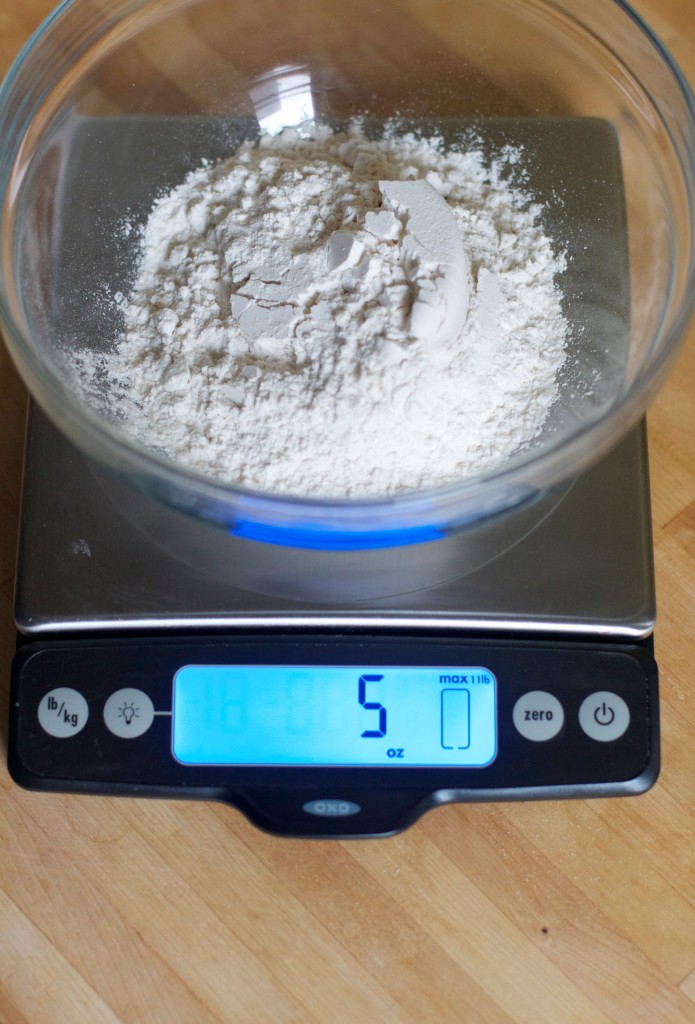 The "correct" weigh to measure is simple as can be. First- you want to start with light airy flour. You can get this by taking a scoop or small measuring cup and fluffing your flour for a minute or so.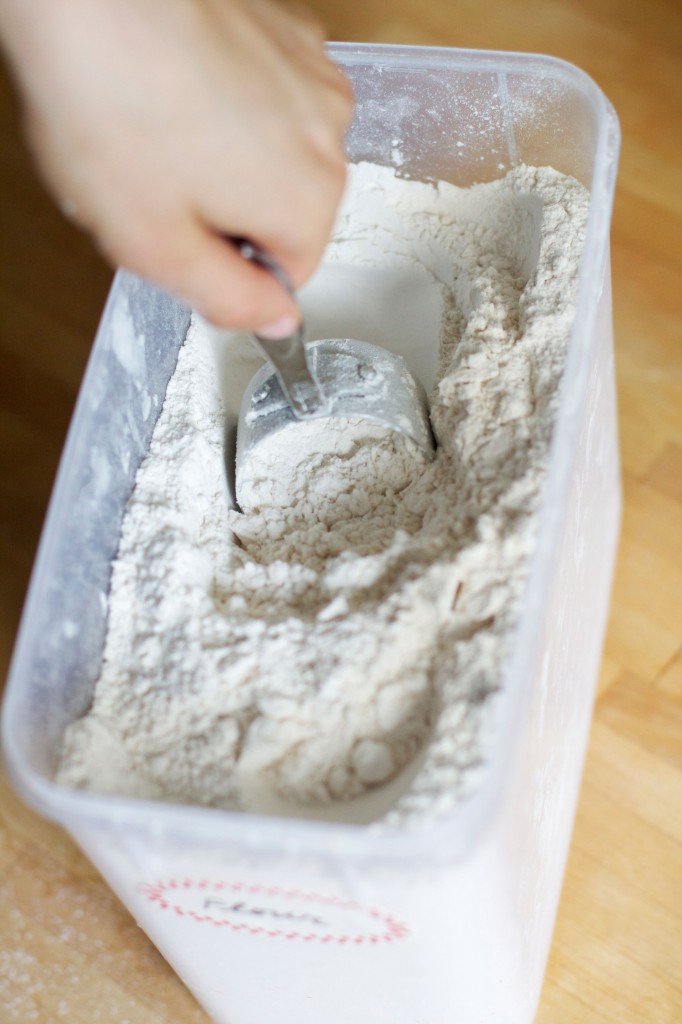 Then, gently sprinkle the flour into your desired measuring cup. Don't wiggle or shake your cup- you don't want the flour to settle down, but rather stay light and fluffy. Keep sprinkling until you reach the top and then gently level the flour.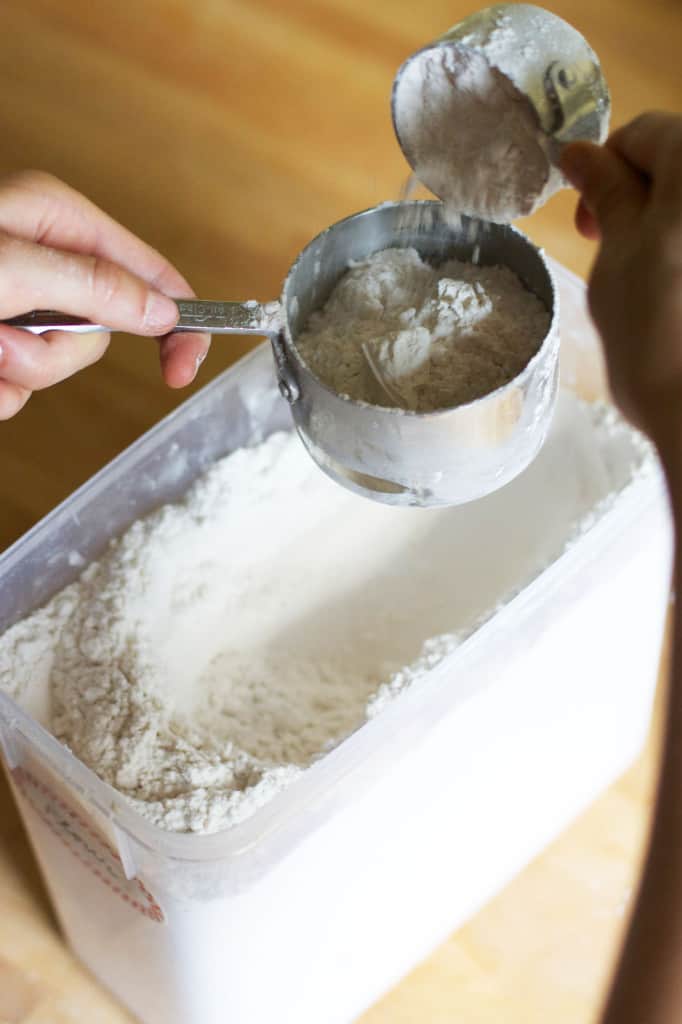 Look at that! 4.25 oz! Big difference huh? (At Blog & Bake they told us a properly measured cup of flour should weigh between 4-4.25 oz.)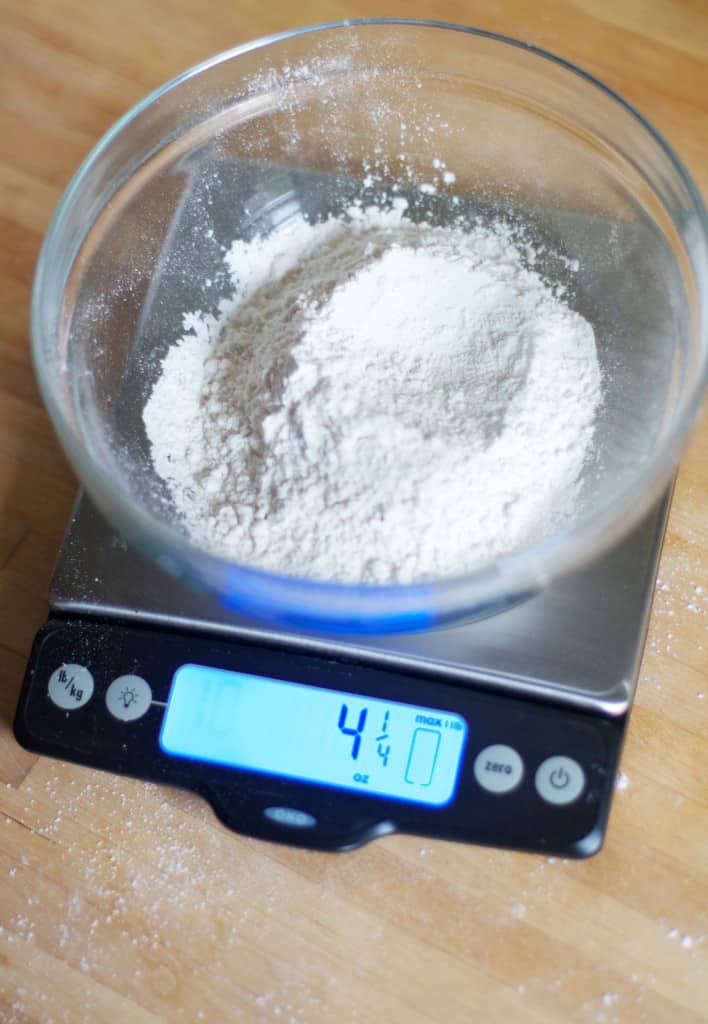 Now it's important to point out that even the "wrong" way of measuring flour is right if you develop your own recipes and are consistent with how you measure flour. Everyone is different, but I would say that 4.25 oz is a general norm and unless a cookbook specifies a heavier cup of flour, I'd stick with that.
These days, I usually don't even bother measuring my flour and just weigh it. That way I can dump it in directly from the canister and I get to save myself another dish to hand wash! (yay!)