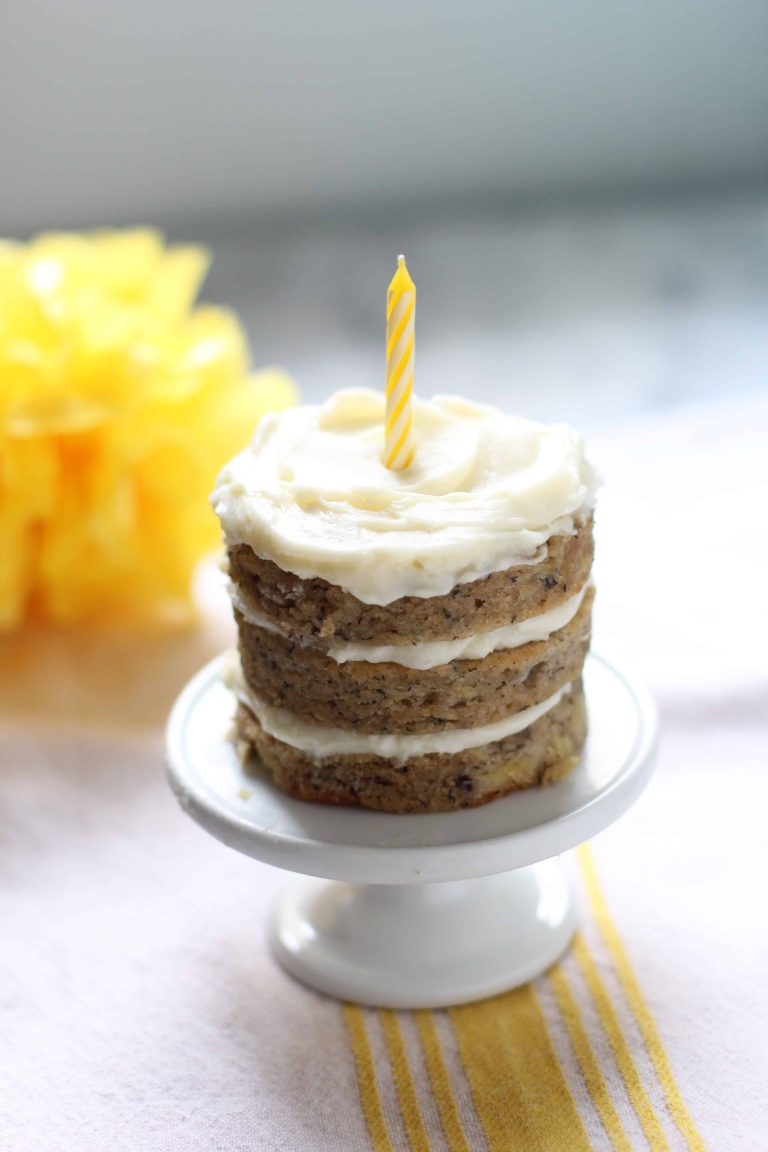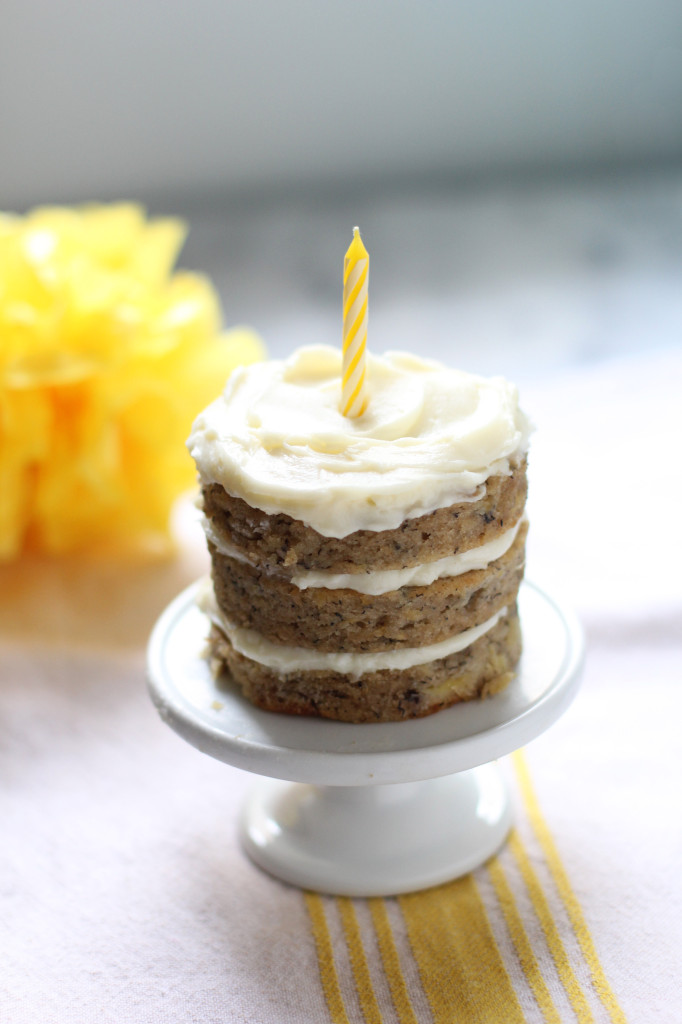 The Baker Baby turned one last week and of course his Baker Mama had to make him a lil' birthday cake. I've been dreaming up this one for awhile and it was the perfect little semi-sweet confection for my little man. I really didn't want to give him something super sugary because he doesn't know the difference and since this was his first anything sweet I figured he'd be happy either way. (Spoiler alert- he was!)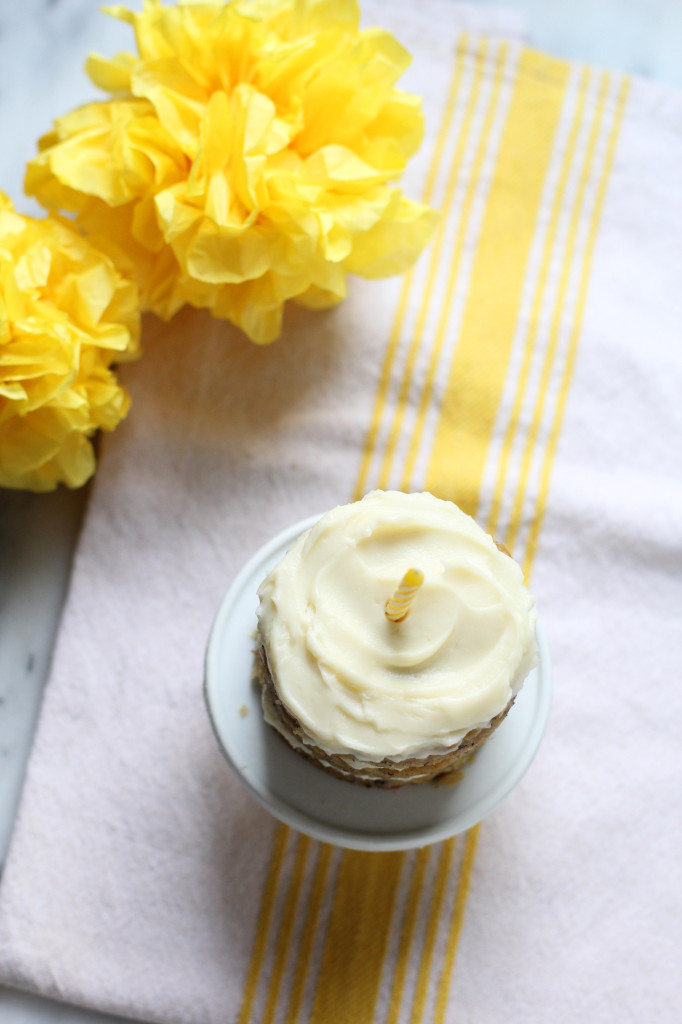 This cake is full of sweet ripe bananas and crushed pineapple. I also used a touch of maple syrup to make the cake lightly sweet but not overly so. The frosting is simple cream cheese with just enough maple syrup to make it a bit sweet and compliment the cake perfectly. I made it in a sheet pan and used a round biscuit butter to stamp out 3 layers for Hugo's cake, then froze the rest. I actually made him another one for his actual birthday, (since he had the first one at his party,) and then saved the others to make cakes for a few of his little friends turning one later this month! They are so easy to thaw and frost a few hours before you are ready to use.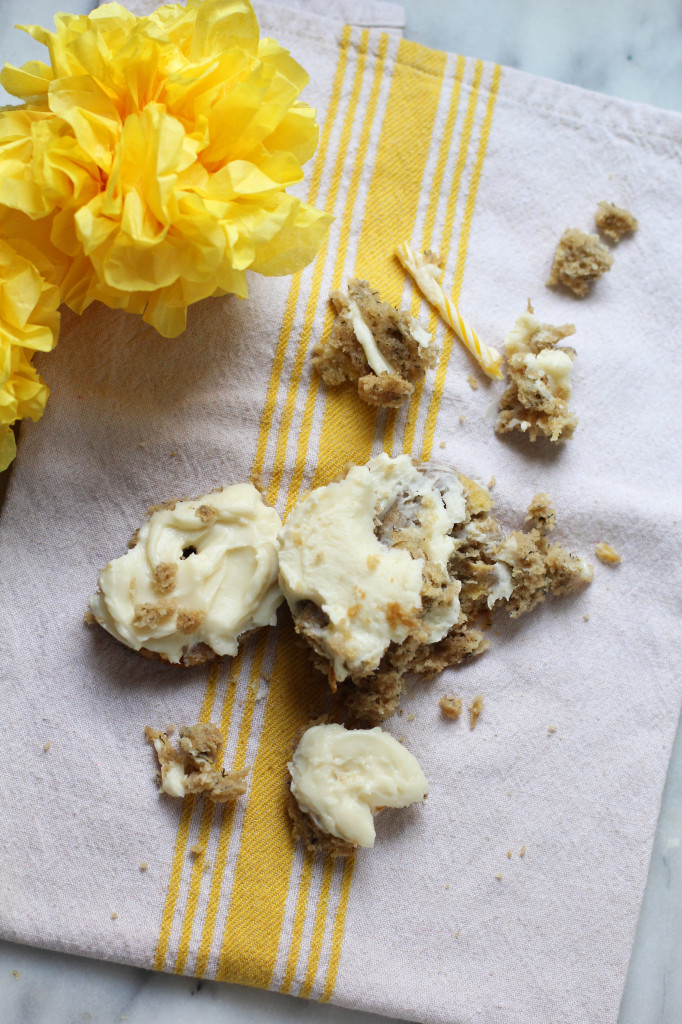 See, I told you he loved it! …. Smash!!!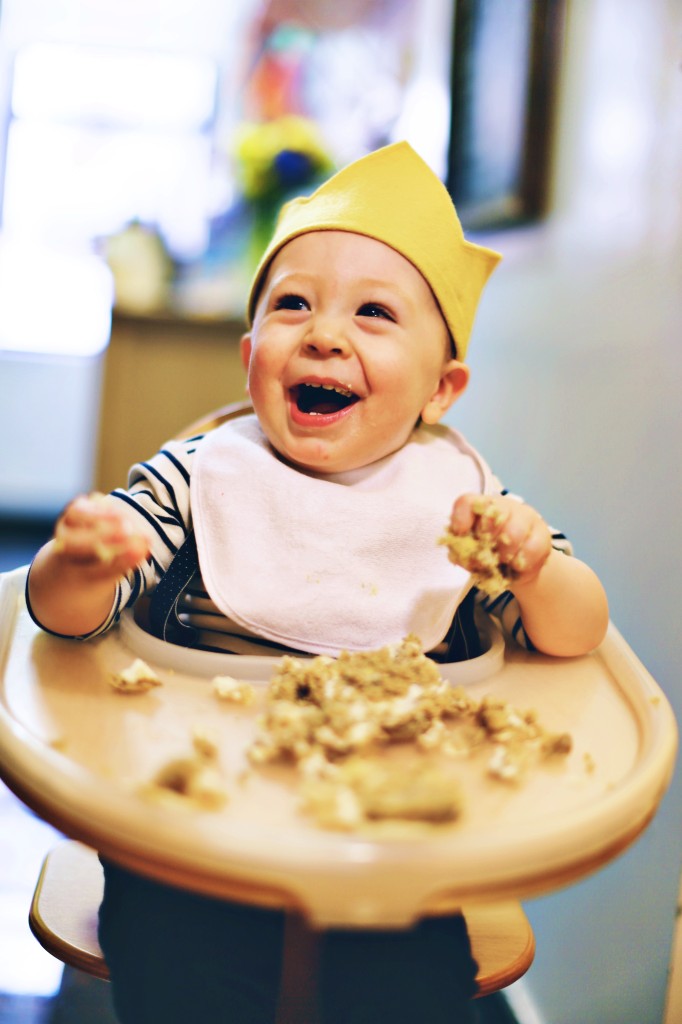 Hugo's (barely sweetened) Banana Pineapple Smash Cake
Yield:
4 3-inch layer cakes
Ingredients
1½ cups all-purpose flour (whole wheat pastry flour would work too!)
½ teaspoon baking soda
½ teaspoon salt
½ teaspoon ground cinnamon
2 tablespoons maple syrup
1 egg, plus 1 yolk
¾ cup coconut oil
½ teaspoon vanilla extract
½ cup plus 2 tablespoons of crushed pineapple
1 cup mashed banana
For the Frosting:
4 oz cream cheese
2-3 tablespoons maple syrup
Instructions
In a large bowl whisk together the flour, baking soda, salt & cinnamon. Make a well in the middle and add the egg, yolk, syrup, vanilla and oil. Whisk until combined. Fold in the pineapple and crushed banana.
Pour into a well-greased quarter sheet pan (a 9x13 pan would also do.)
Bake at 350F for 20-30 minutes (depending on which pan you use,) or until a toothpick inserted into the middle of the cake comes out clean.
Once cooled, cut out the cake layers and keep chilled or frozen until ready to frost.
For the Frosting:
Beat the cream cheese until soft and creamy. Gradually add maple syrup until the frosting has reached your desired sweetness.
Frost cake as desire and store in the fridge until shortly before serving.