Individual Whole Peach Pies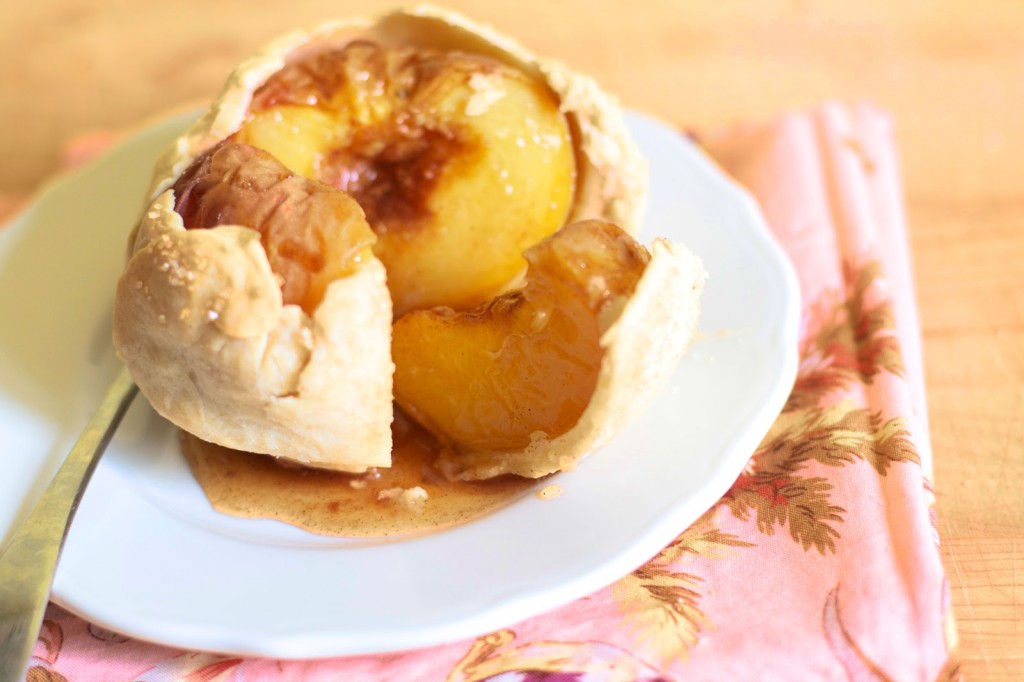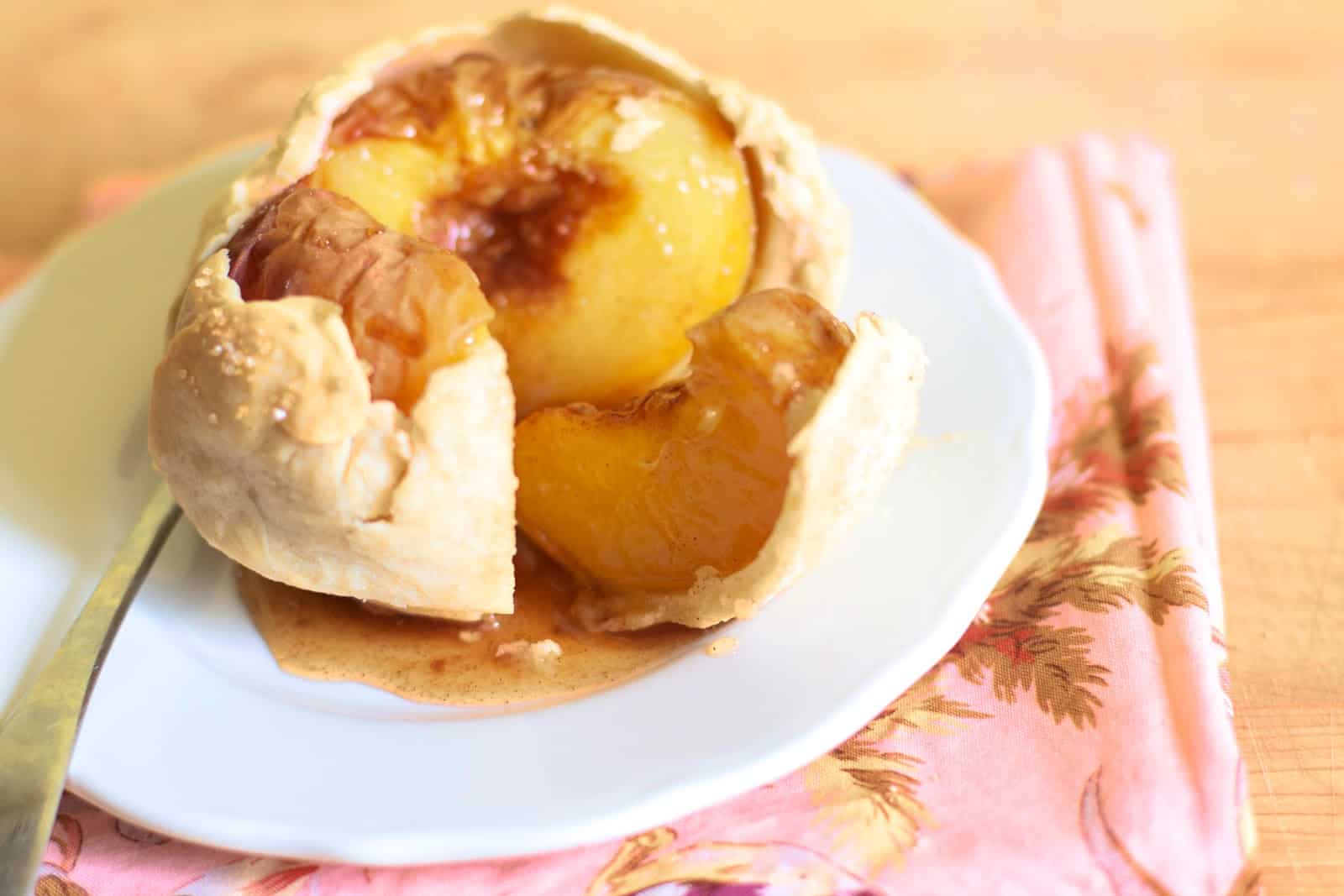 Even in my final throws of single-dom, I can't bear to see ripe and juicy peaches go un-touched. I leave today for Milwaukee, (where the wedding is on Saturday,) but even as I packed and obsessed all day over every detail, I was craving dessert. I mean what's a final meal as a single girl without something sweet right?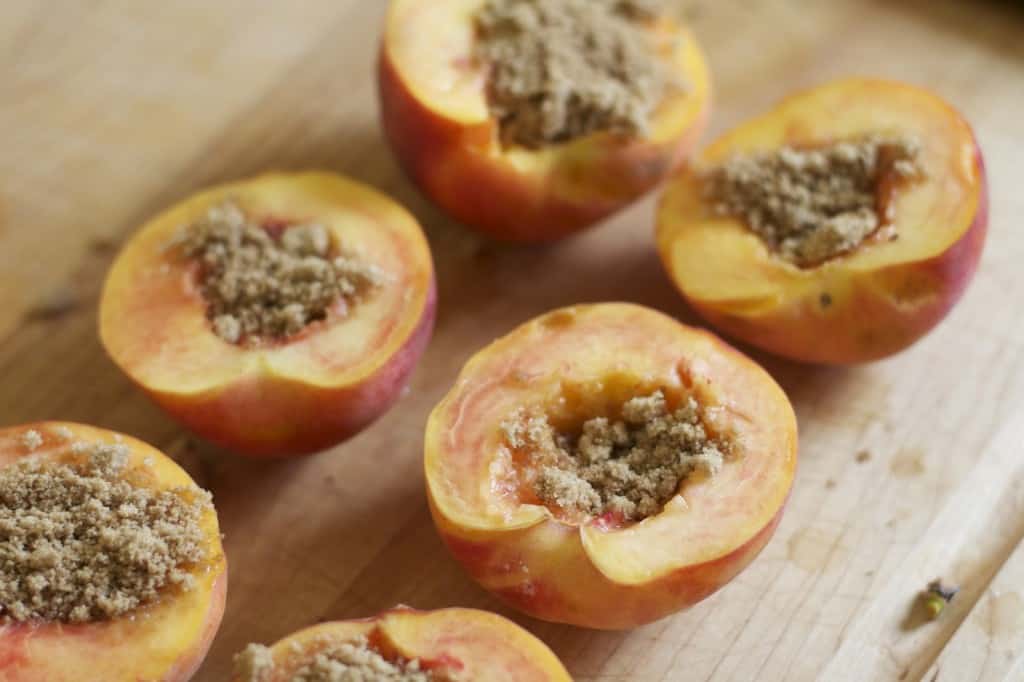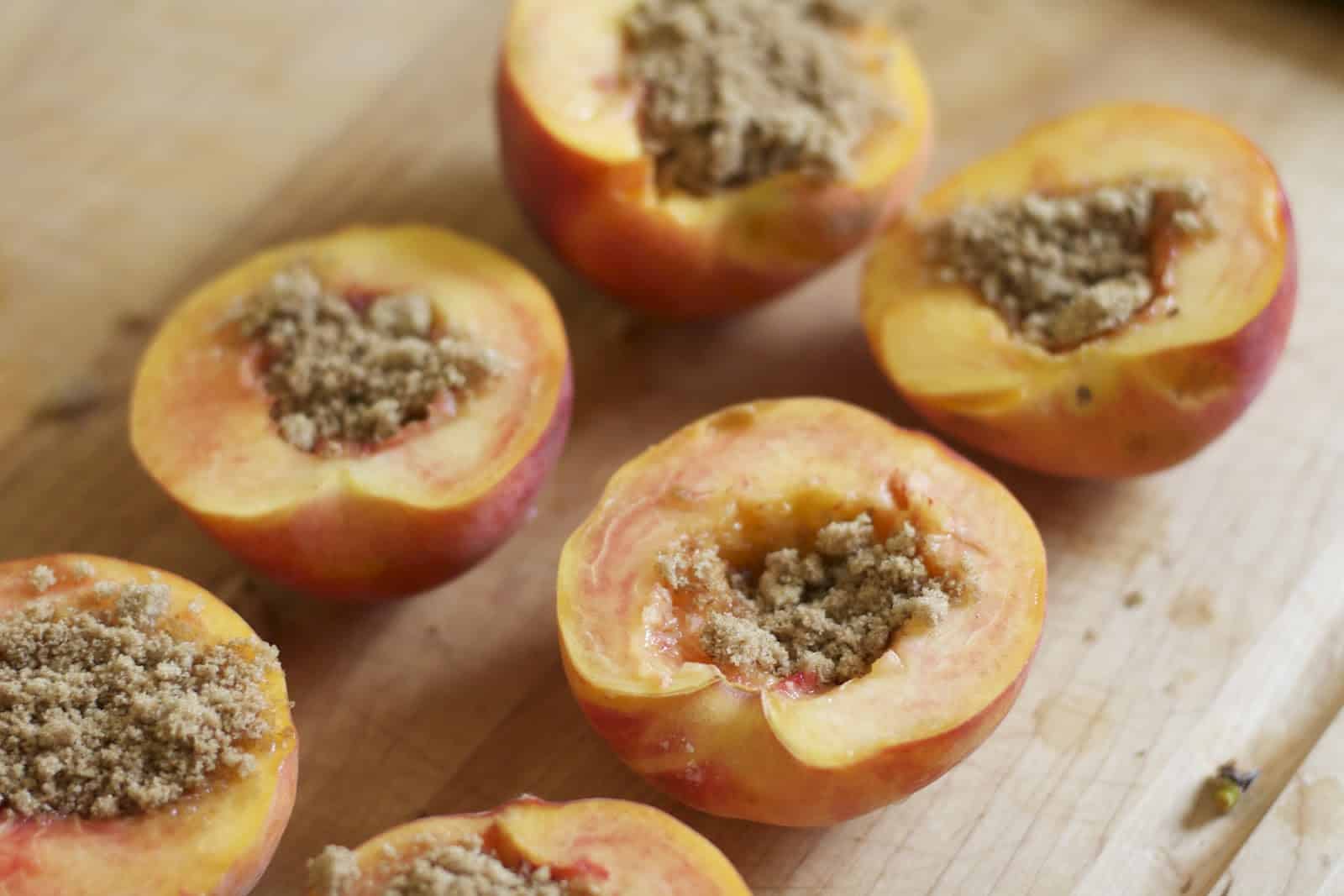 Since I was leaving today, small portions were key. I couldn't make a whole peach pie and then have it get thrown out. SO- I thought- why not just make individual pies by stuffing peaches with all the good stuff?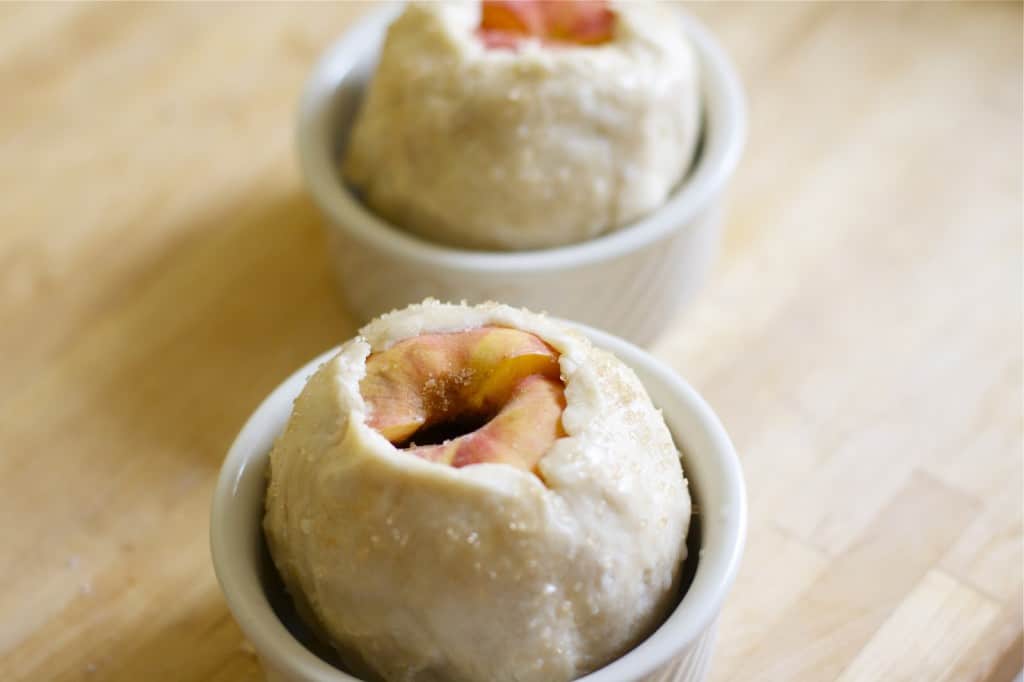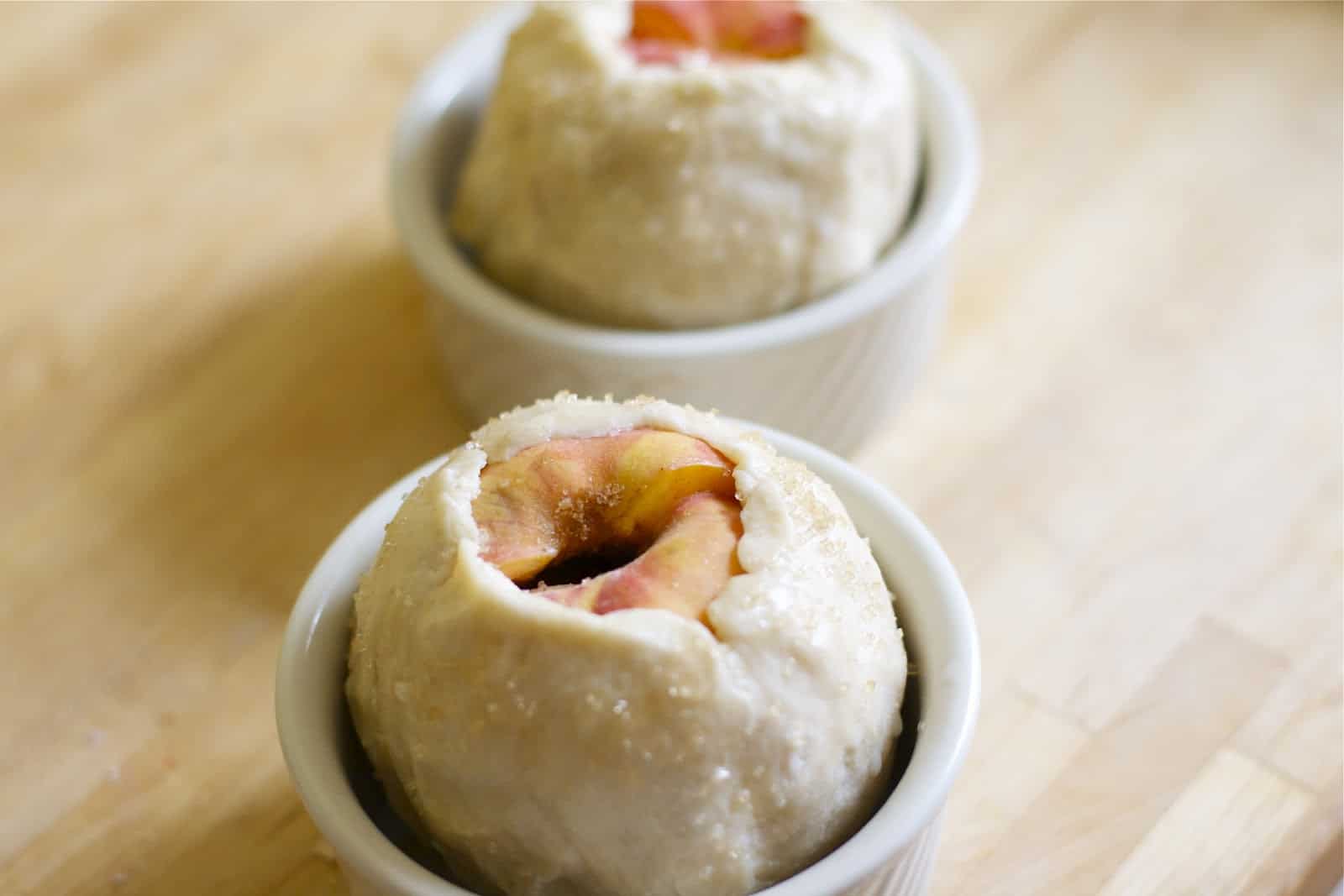 And wrapping them with dough…sprinkling the tops with sugar…that can only be good right?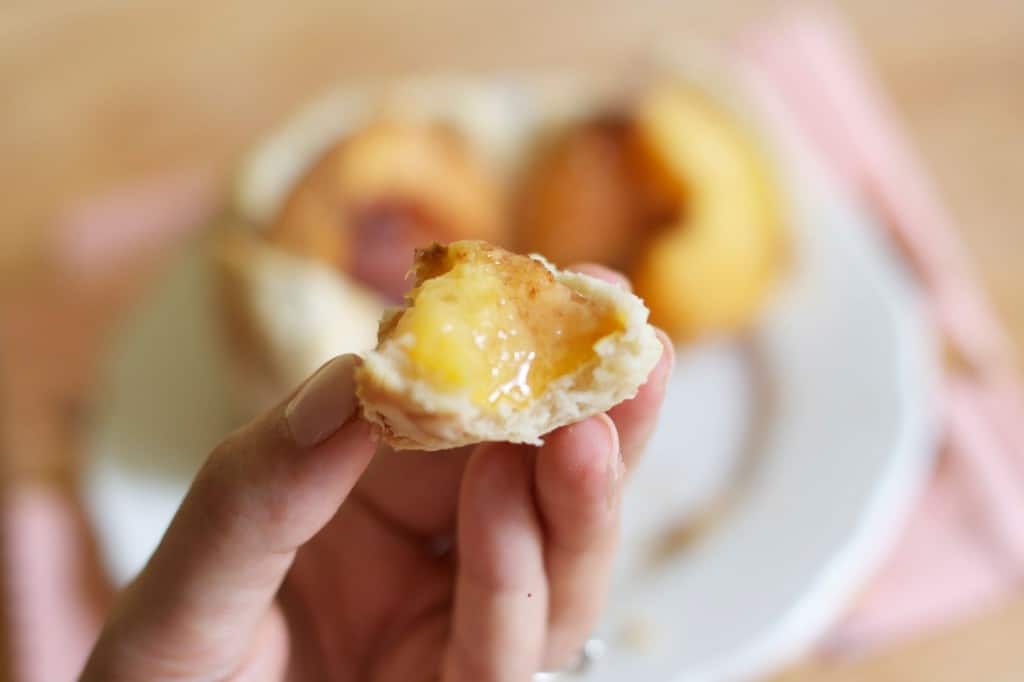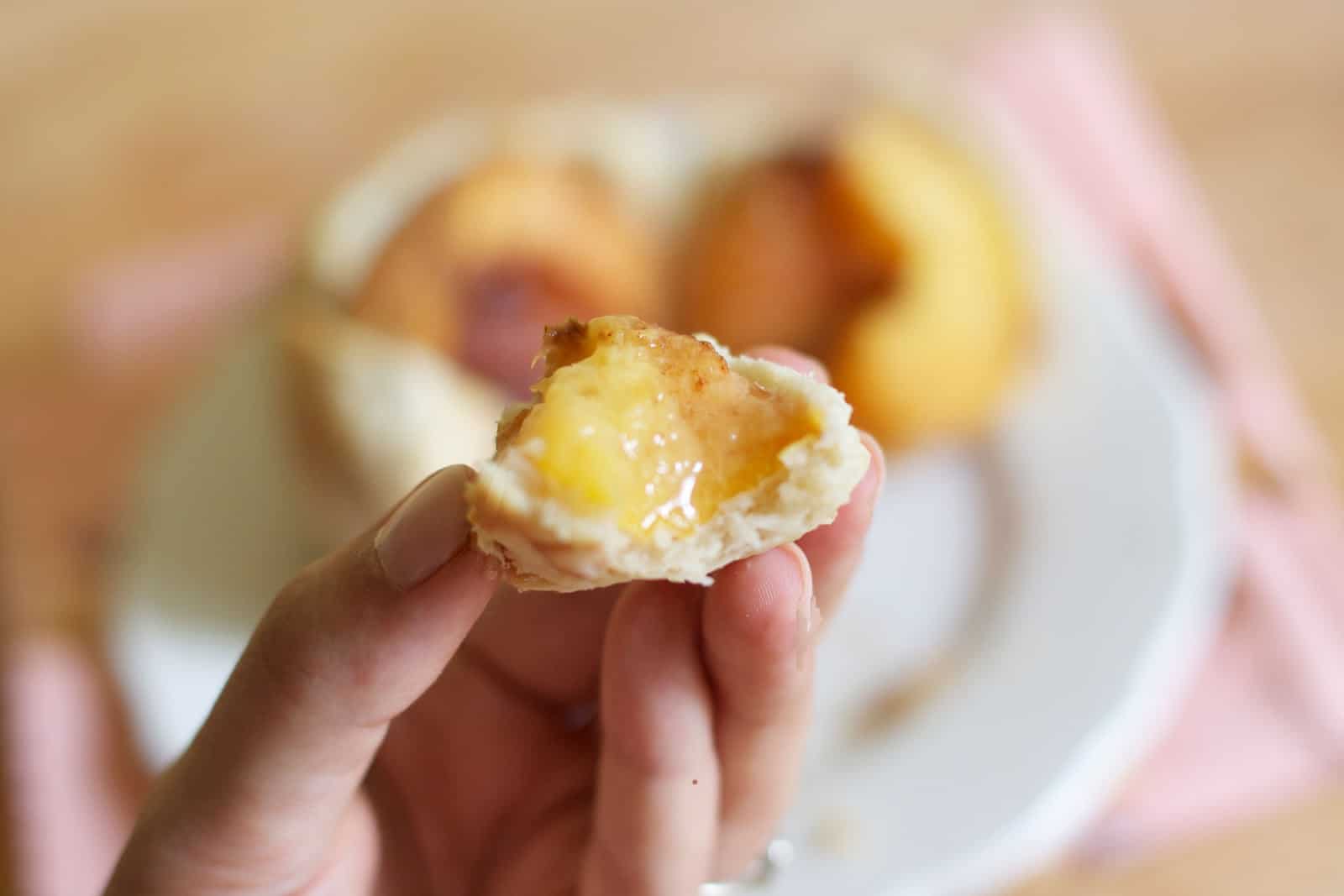 Turns out they were really great. I am all about way more fruit vs crust- so these proportions were just my style. Every bite had just a bit of crust and lots of juicy peach. I can't wait to make these again with apples!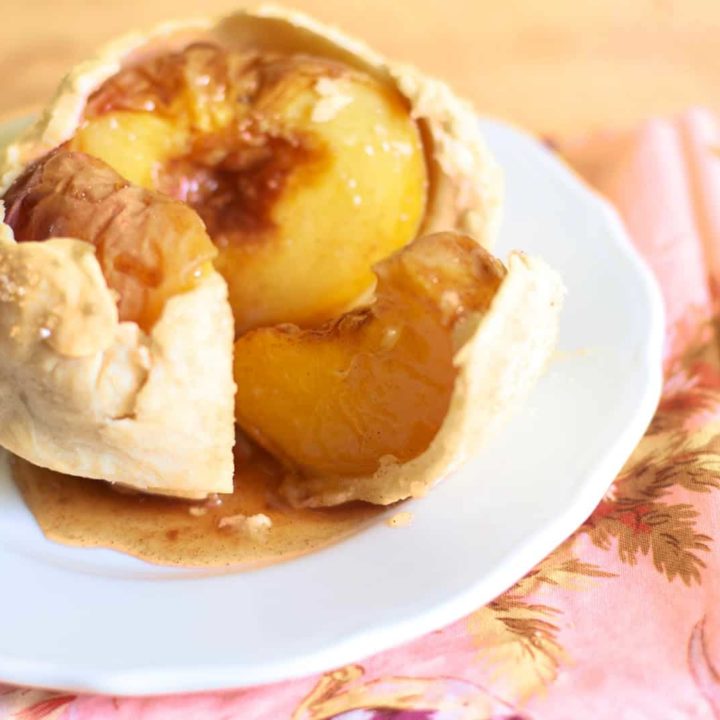 Individual Whole Peach Pies
Ingredients
Crust:
1 1/4 cups all-purpose flour
1/2 teaspoon salt
1/2 teaspoon sugar
1 stick chilled unsalted butter, cut in pieces
1/4 cup ice water
Filling
3 ripe peaches
3 tablespoons brown sugar
1 teaspoon. cinnamon
1/4 teaspoon ground ginger
milk/sugar for brushing/sprinkling
Instructions
Place the flour, salt, and sugar in the bowl of a food processor, and process for a few seconds to combine. Add the butter, and process until the mixture resembles coarse meal, about 10 seconds. With the machine running, add the ice water in a slow, steady stream, through the feed tube, just until the dough holds together. Do not process for more than 30 seconds.
Turn the dough out onto a work surface. Flatten, and form a disc. Wrap, and refrigerate at least 1 hour before using.
Preheat oven to 425 F.
In a small bowl- stir together the brown sugar, and spices.
Slice the peaches into halves and scoop out the pit. Fill the peach halves with the sugar mixture- making sure it's even so when you put them together it doesn't all spill out.
Roll the dough out and cut out a round 4-6 inches wide (depending on the size of the peach.) You will need to re-roll the dough once for the third peach.
Wrap the peach in dough, brush with milk or egg-wash and sprinkle with sugar.
Place each one into a muffin tin or ramekin. (it should fit snugly or the peach will want to split apart.)
Bake for 15 minutes or until the crust is golden brown.
Let cool slightly, slice and enjoy!
Nutrition Information:
Yield:

3
Serving Size:

1 grams
Amount Per Serving:
Unsaturated Fat:

0g
Crust-
Martha Stewart
Pie idea from-
Yummy Mummy