Kentucky Bourbon Buttermilk Cake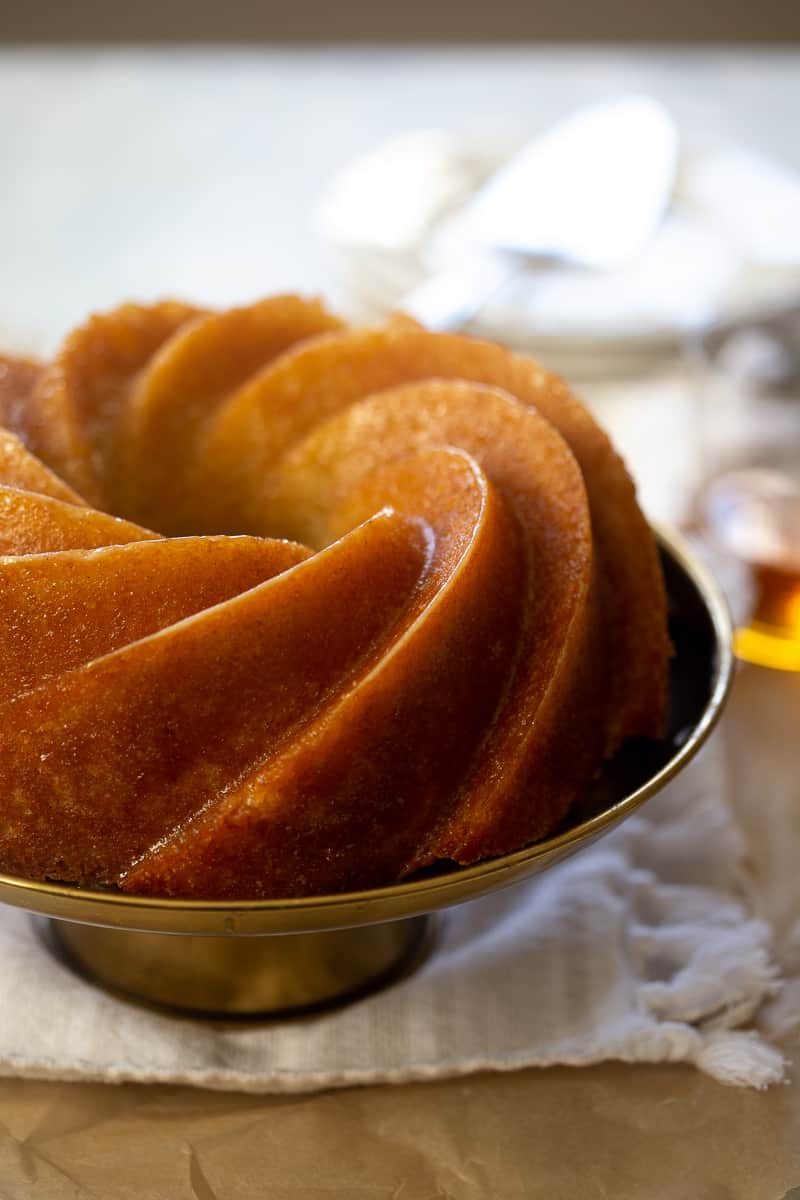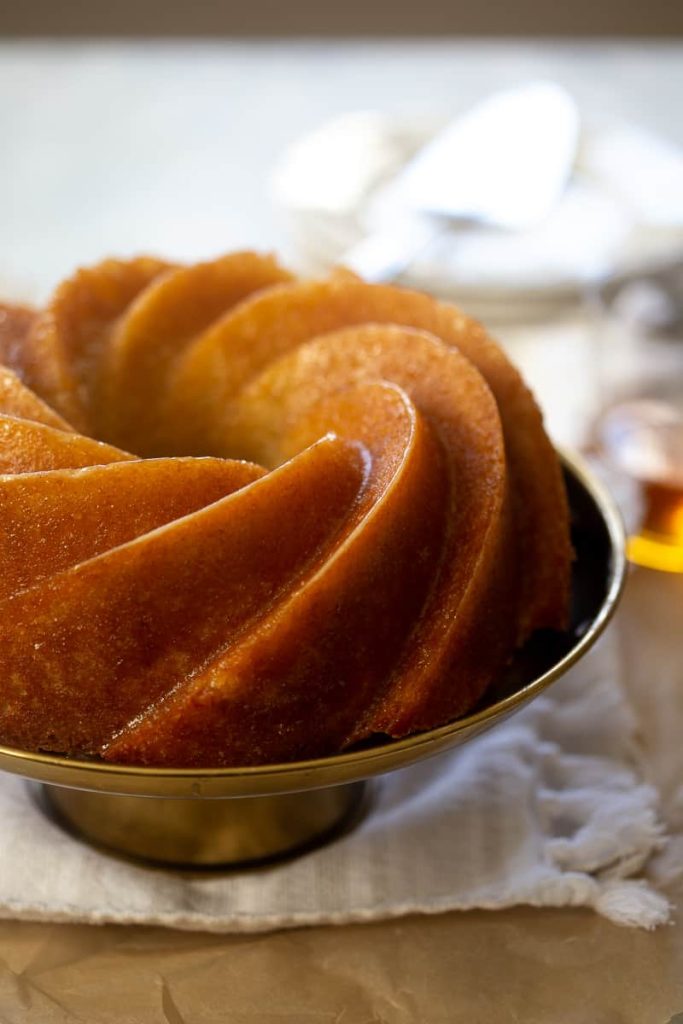 Picture this, a cake recipe so simple, you can whip it up in no time.
A cake with basic ingredients that comes out of the oven golden and warm and then gets a bath in the most amazing, buttery bourbon glaze that soaks right in.
Imagine cutting into the most velvety cake with a truly amazing texture and just a little boozy bite for something festive and fun.
This is that cake you guys- did you guess? And it's truly amazing.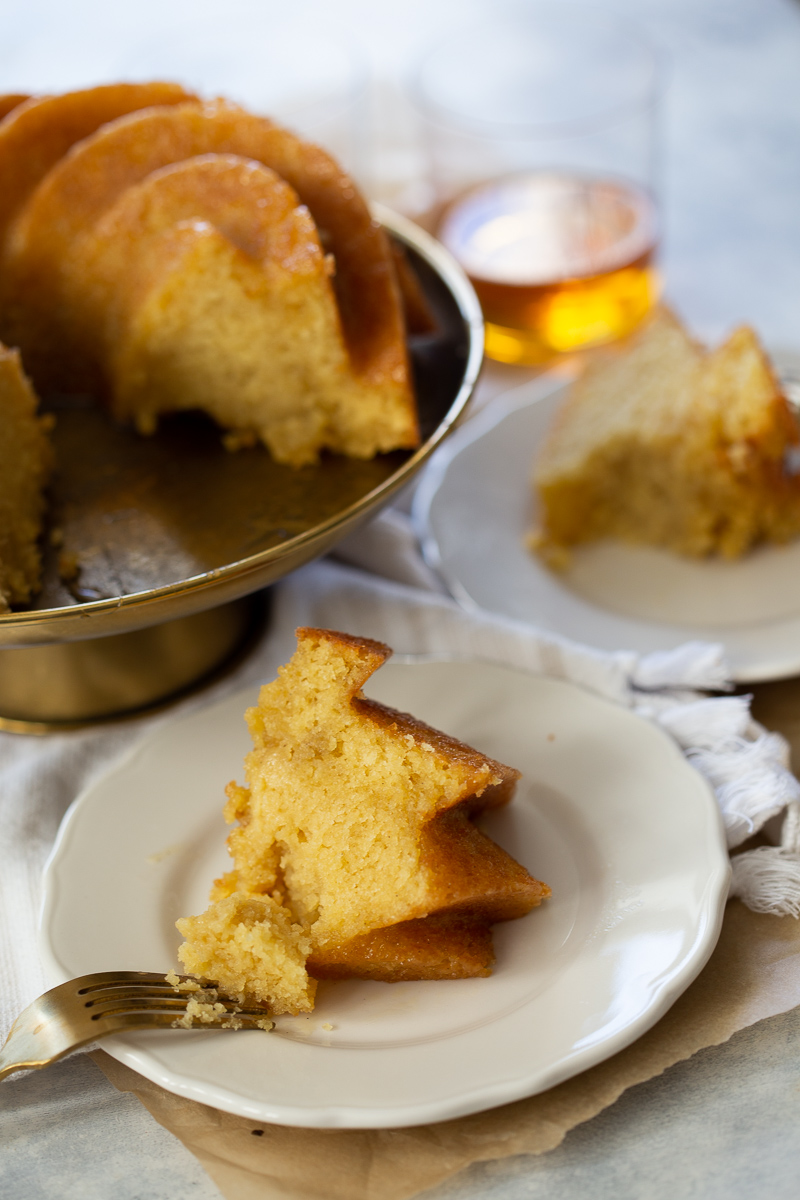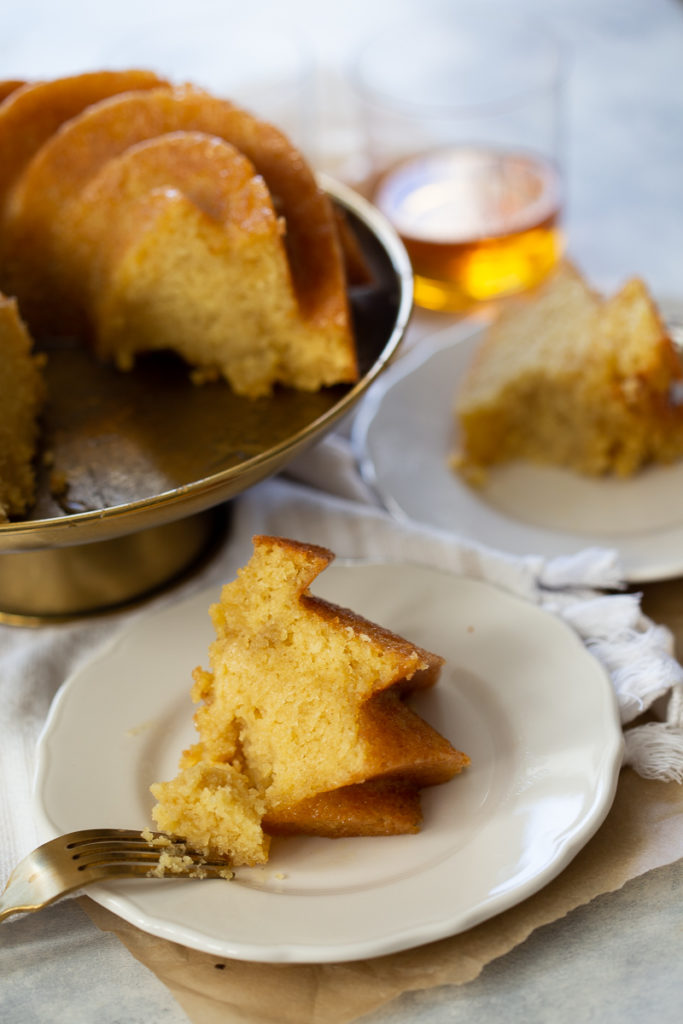 When you look at the recipe for Kentucky Bourbon Buttermilk Cake on the page, this cake may not look like anything extraordinary.
The cake ingredients are relatively basic: butter, eggs, sugar, buttermilk, flour etc. But man, that little bit of bourbon really sends this one over the top.
And yes, it's a bit boozy, but in both the cake and the glaze the alcohol gets cooked off enough that it wasn't too strong. And truthfully I'm not a bourbon or whiskey person normally, so I wasn't even sure I'd love this as much as I did.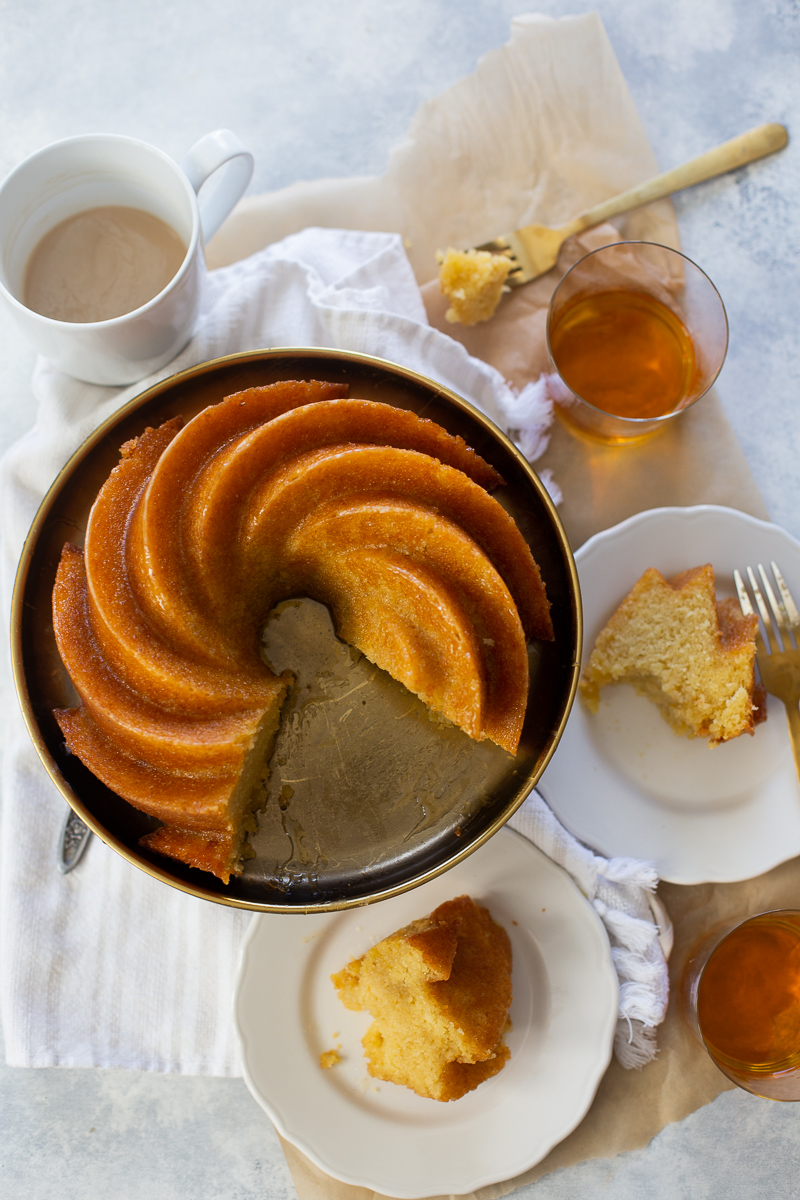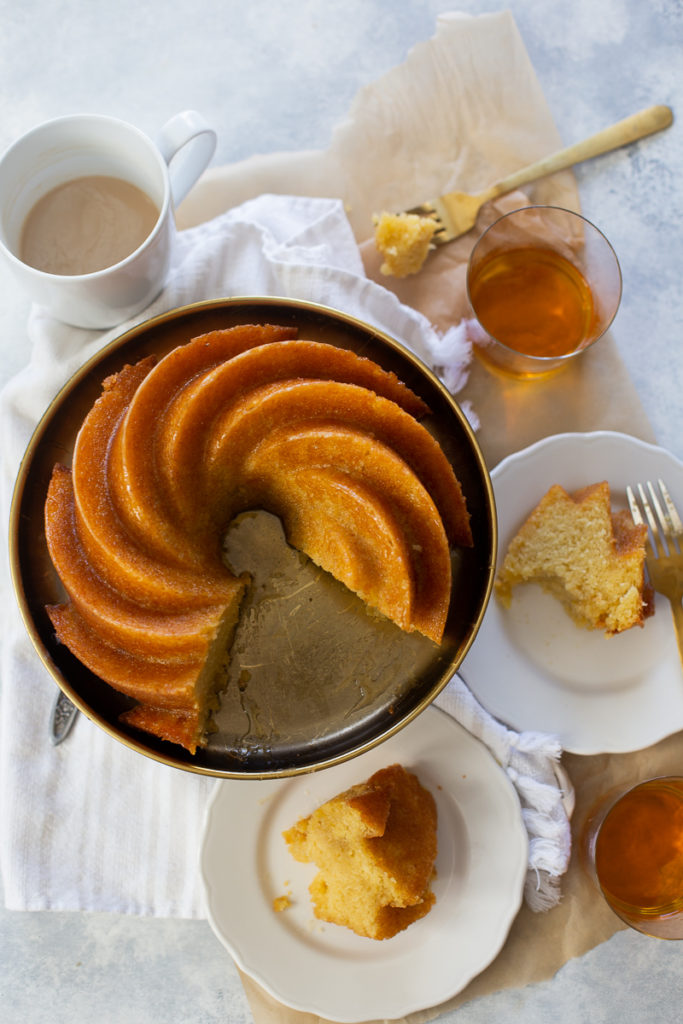 If you don't have bourbon on hand, try it with Irish whiskey! I have made it both ways and they are equally fabulous. (And Irish Whiskey Cake was a fun twist for St. Patrick's Day!) I think spiced rum would also be fabulous in this cake, there are lots of boozy options available to you.
For serving, this was truly wonderful just as is. The texture if out of this world and everyone will be ooh-ing and ahh-ing over every bite. But if you want, some macerated strawberries and/or lightly sweetened whipped cream is an amazing addition!
Get the recipe for Kentucky Bourbon Buttermilk Cake!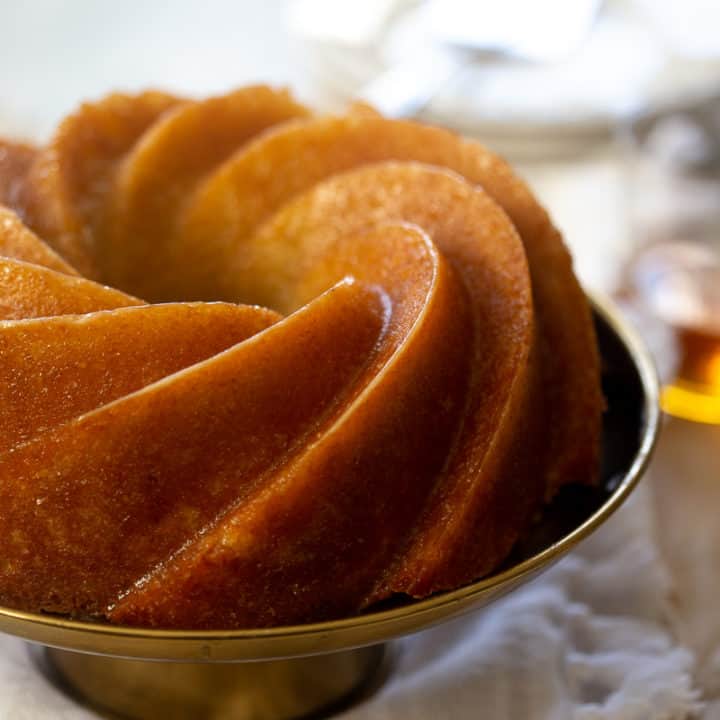 Kentucky Bourbon Buttermilk Cake
A boozy bourbon cake with a light and tender crumb and the most to die for buttery-bourbon glaze.
Ingredients
Cake:
3 cups (12 ounces) sifted cake flour*
1 tsp. baking powder
1/2 tsp. baking soda
1 tsp. salt
1 cup (8 ounces) unsalted butter
1 1/2 cups (10 1/2 ounces) sugar
1/2 cup (3 3/4 ounces) packed brown sugar
4 eggs, at room temperature
1/4 cup bourbon*
1 cup buttermilk, at room temperature
Glaze:
6 Tbsp. (3 ounces) salted butter*
3/4 cup (5 1/4 ounces) sugar
1/4 cup bourbon
Instructions
Use butter to thoroughly grease a 10 inch bundt pan, (get in all the nooks and crannies.) Preheat oven to 350F and move a shelf to the middle.
For the cake:
Stir together the flour, baking powder, soda, and salt in a bowl and set aside.
In the bowl of a stand mixer fitted with the paddle attachment, (or a large bowl with a hand mixer,) cream the butter and sugars together on medium-high speed until fluffy, about 5 minutes, scraping the bowl with a rubber spatula as you go.
Add the eggs one at a time, mixing well between each addition.
Combine the bourbon and buttermilk in a small bowl or liquid measuring cup.
With the mixer on low, add the flour mixture in three parts, alternating with the buttermilk-bourbon mixture, beginning and ending with the flour. With each addition, only mix until batter is mostly blended but not fully- making sure not to over-mix. After the last flour addition, finish mixing by hand.
Spoon the batter into the pan and spread it out evenly. Bake until the cake is golden and and a cake tester comes back with a few moist crumbs, 40 to 45 minutes.
For the glaze:
Make the glaze by combining the butter, sugar, and bourbon in a small saucepan over low heat just until the butter melts and the sugar dissolves, whisking to combine.
When the cake is done, set it on a cooling rack. Poke holes all over the top of the cake with a fork. Pour three-quarters of the glaze slowly over the cake, making sure it really soaks in.
Allow the cake to cool for 30 minutes, then flip it out onto a serving plate. Brush the top with the rest of the glaze. Rewarm the glaze if needed to keep it thin and brush-able
Notes
*If you don't have cake flour, you can make it like this: take 3 cups of AP flour and remove 3 tablespoons, add 3 tablespoon of cornstarch and whisk/sift it together.
*Irish whiskey, scotch, or rum would work well too!
*If you don't have salted butter, use unsalted and add a nice pinch of salt!
Recipe barely adapted from Vintage Cakes
Recommended Products
As an Amazon Associate and member of other affiliate programs, I earn from qualifying purchases.
---