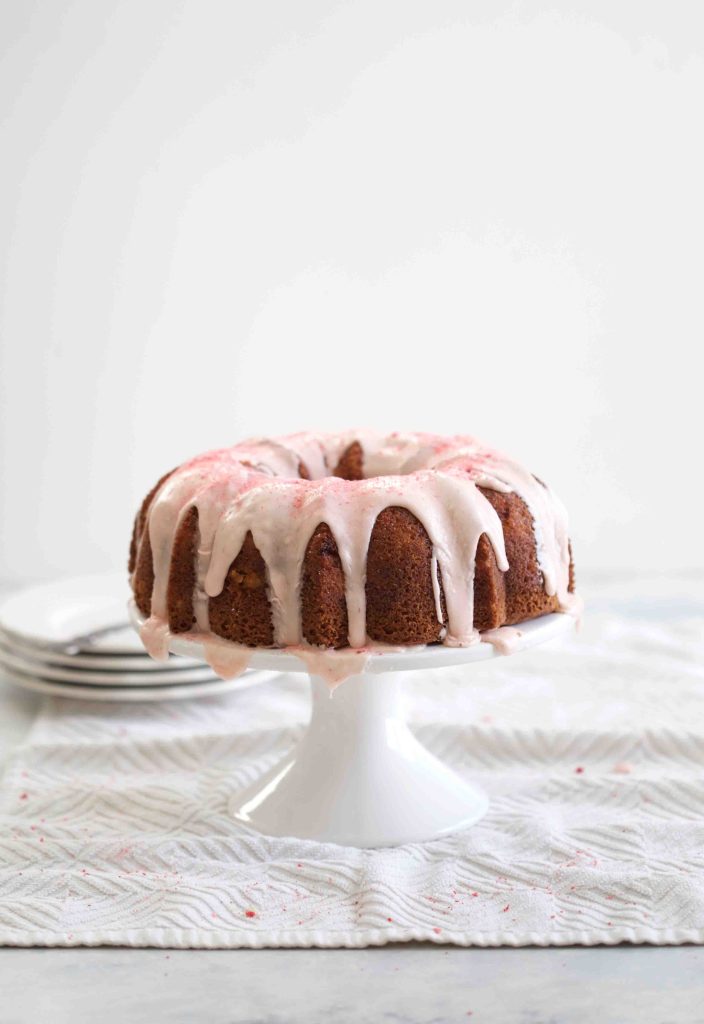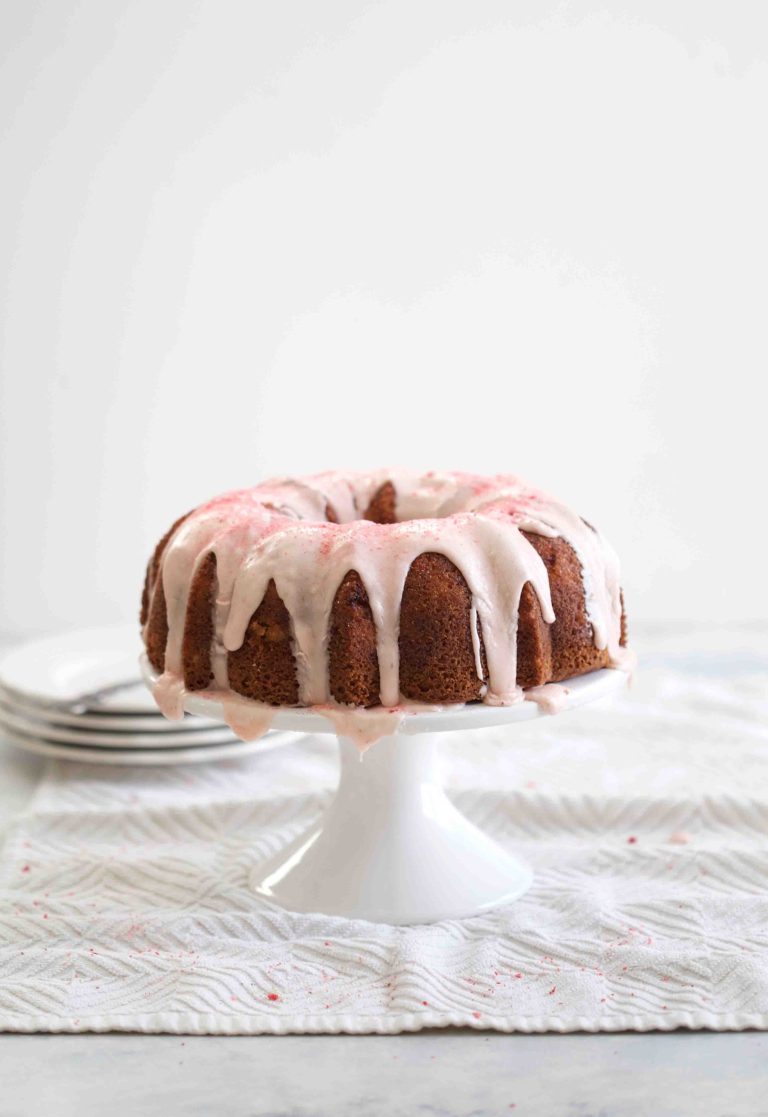 While rhubarb is still plentiful I thought I'd give you another fabulous recipe.
There's no such thing as too many rhubarb recipes in my book, so I hope you agree!
This cake is moist and tender with chunks of tart and juicy rhubarb with a pink rhubarb glaze. I sprinkled some strawberry powder on top for a little extra touch but that's totally optional.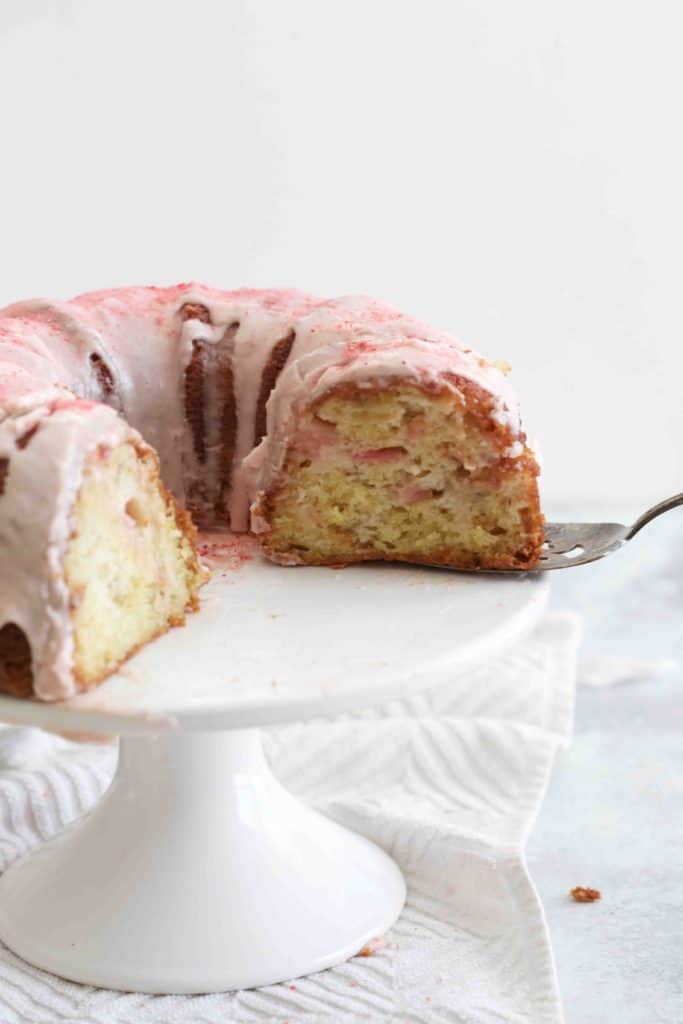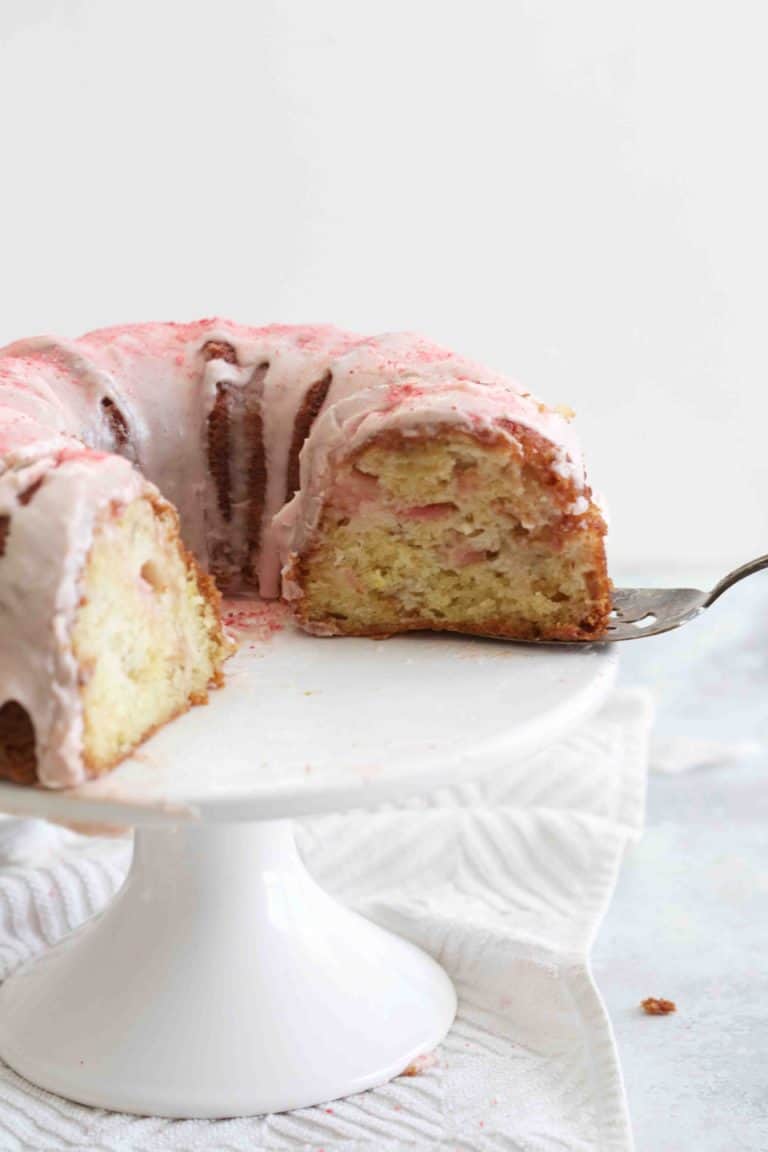 It comes together quickly, bakes up beautifully, and is delicious whether served warm, room temperature, or a couple days after baking.
This beautiful cake is everything I want in a spring dessert and I hope you agree!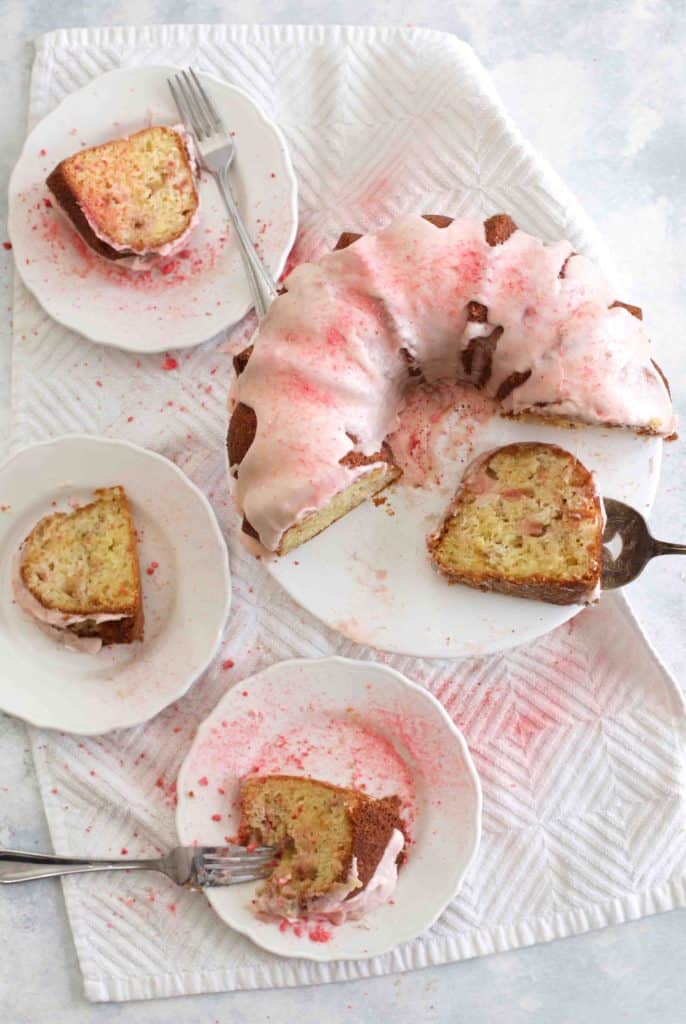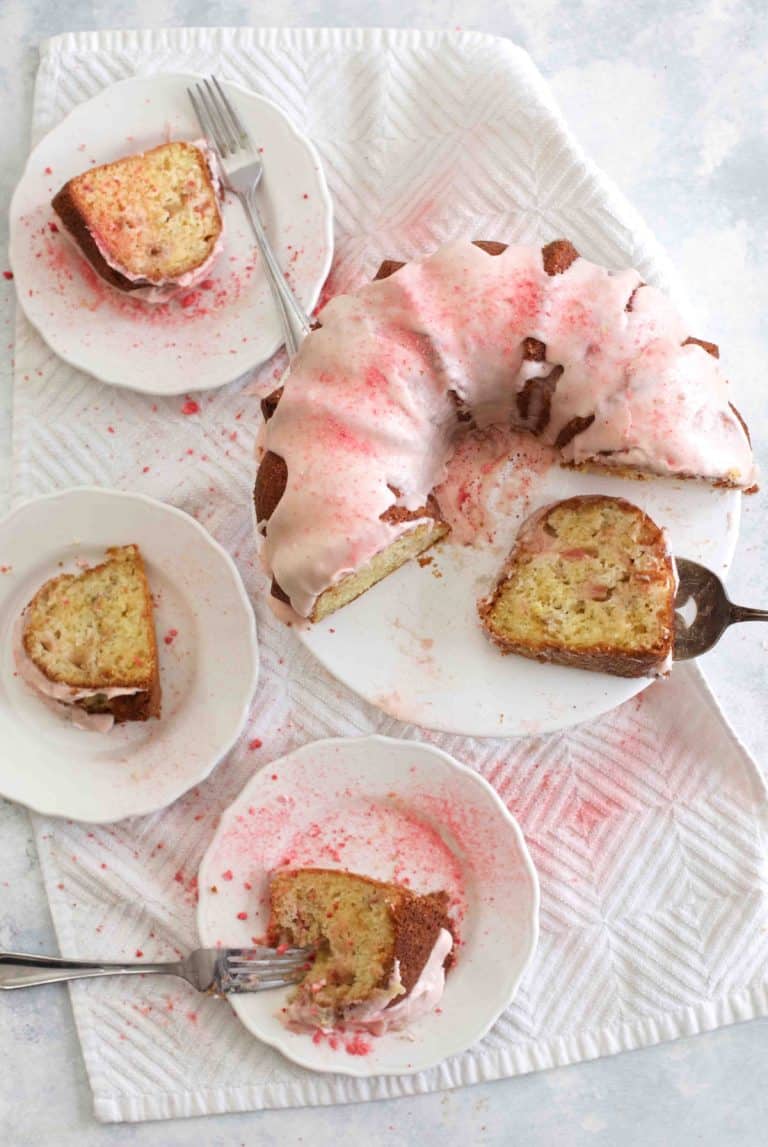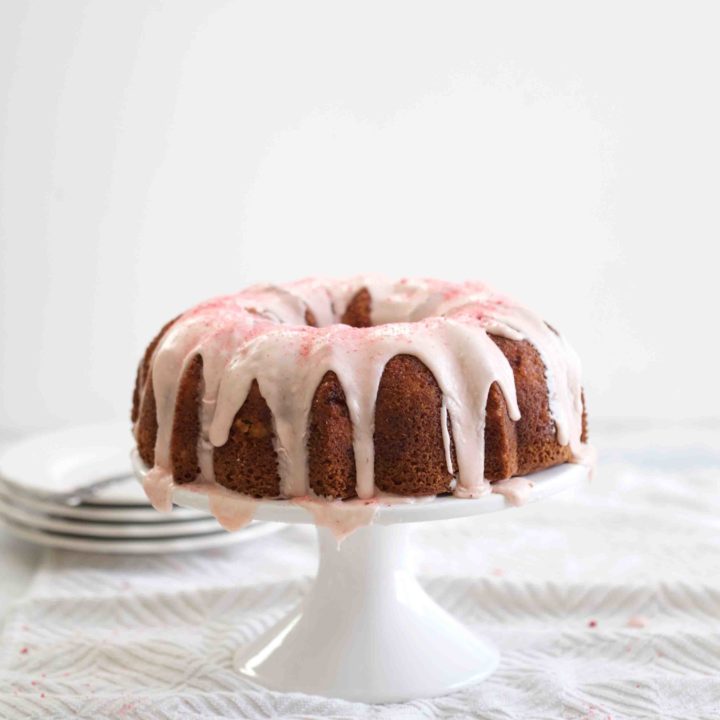 Lemon Rhubarb Bundt Cake
Ingredients
For the cake:
2 cups plus 2 teaspoons all-purpose flour, divided
1 teaspoon baking soda
¾ teaspoon baking powder
1 teaspoon kosher salt
1⅔ cups granulated sugar
1 tablespoon lemon zest
2 large eggs, at room temperature
1 cup sour cream, at room temperature
¾ cup vegetable oil
1 teaspoon vanilla extract
2 cups of diced rhubarb
For the glaze:
2 tablespoons finely chopped rhubarb
2 tablespoons butter
1 cup powdered sugar
1-2 tablespoons of milk
squeeze of lemon juice
Crushed freeze-dried strawberries for garnish (optional)
Instructions
Preheat oven to 350 F. Generously butter (or spray,) and flour a 9-inch bundt pan. Set aside.
Whisk 2 cups of flour, baking powder, baking soda, and salt together in a medium-sized bowl and set aside.
In the bowl of a stand mixer fitted with the whisk attachment, use your hands to rub the sugar and zest together for a minute or two. Add the eggs to the bowl with the sugar mixture and beat on medium speed for about 3 minutes, or until the mixture is thick and creamy. With the mixer running, stream in the oil, then add the sour cream and finally the vanilla. With the mixer on low speed, add the dry ingredients, beating just until combined.
Gently fold the rhubarb into the batter.
Pour the batter into the prepared pan. Bake for about 45-60 minutes, or until a toothpick inserted into the center comes out clean.
Let cake cool on a wire rack before inverting onto a cake stand or platter. (You can speed the cooling process up a bit in the freezer.)
For the glaze:
In a small saucepan over medium-high heat, stir together the rhubarb and butter. Cook for a few minutes until the rhubarb is tender.
Using a blender or immersion blender, pureé the rhubarb until smooth.
Use an electric mixer and add the powdered sugar, mixing until well-combined. Gradually add a little milk and the lemon juice and mix until smooth. Add more powdered sugar or liquid if needed to reach a smooth glaze.
Use a spoon to drizzle the glaze onto the cake, and enjoy warm or room temperature.