I realize it's been months since I've done a personal life update so here's a little smattering of what's been going on lately in this crazy life of mine. If you follow my instagram feed (I'm @audrafullerton,) you may have seen most of these already :)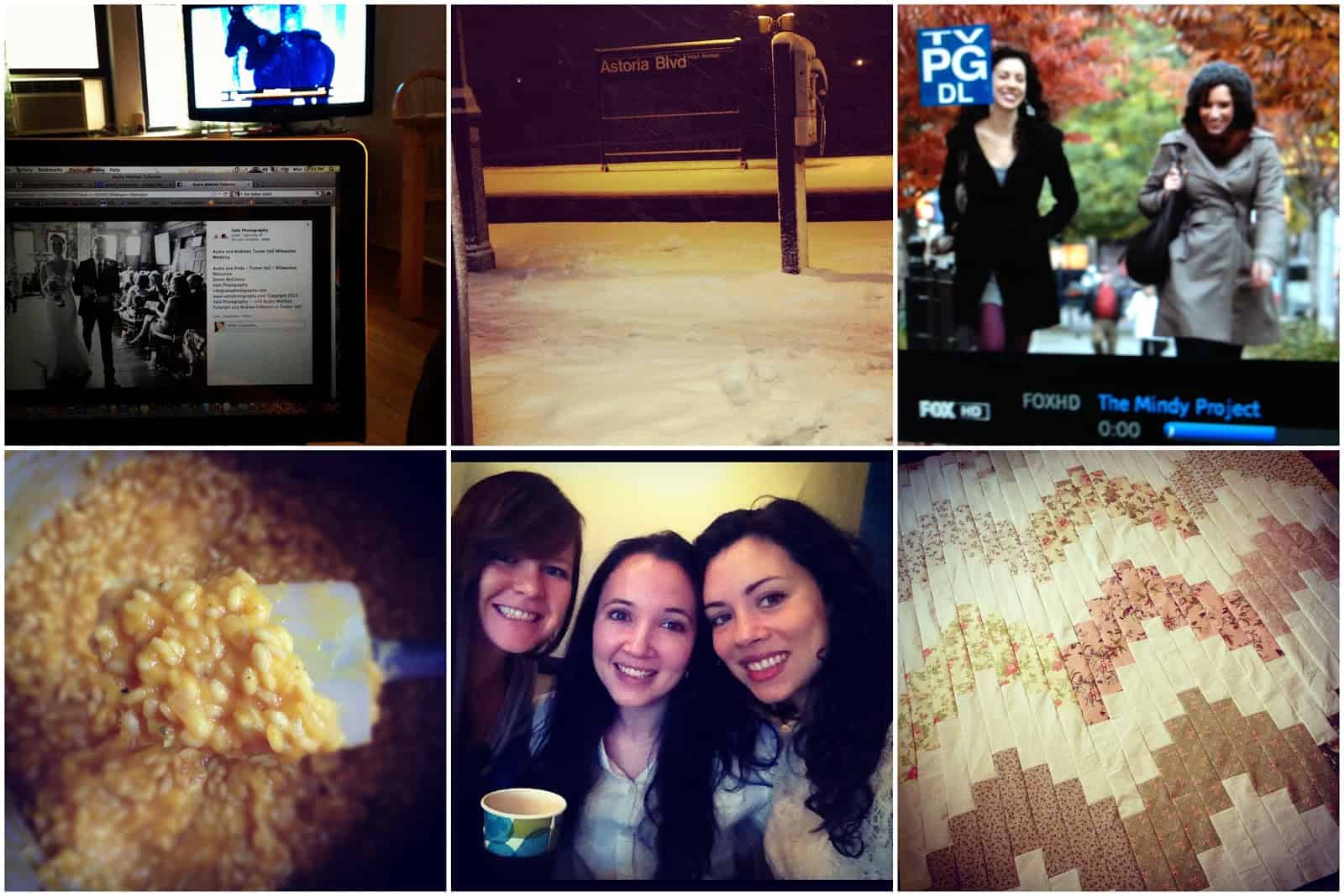 From the top: 1- The day before the hurricane I finally got my hands on some wedding pictures! It sure kept me distracted.. I hopefully will be sharing some with you very soon. 2- Remember the time we got a snowstorm and hurricane back to back? 3- Some friends alerted me that I had a little walking and laughing scene at the beginning of The Mindy Project- fun huh? 4- First time making risotto- delicious! Can't wait to try new flavors.. 5- So excited to have tea with my Milk Bar Monday friends Erin and Jaqueline! 6- I'm in the process of making a quilt from the napkins that I made for the wedding. It's coming along so nicely!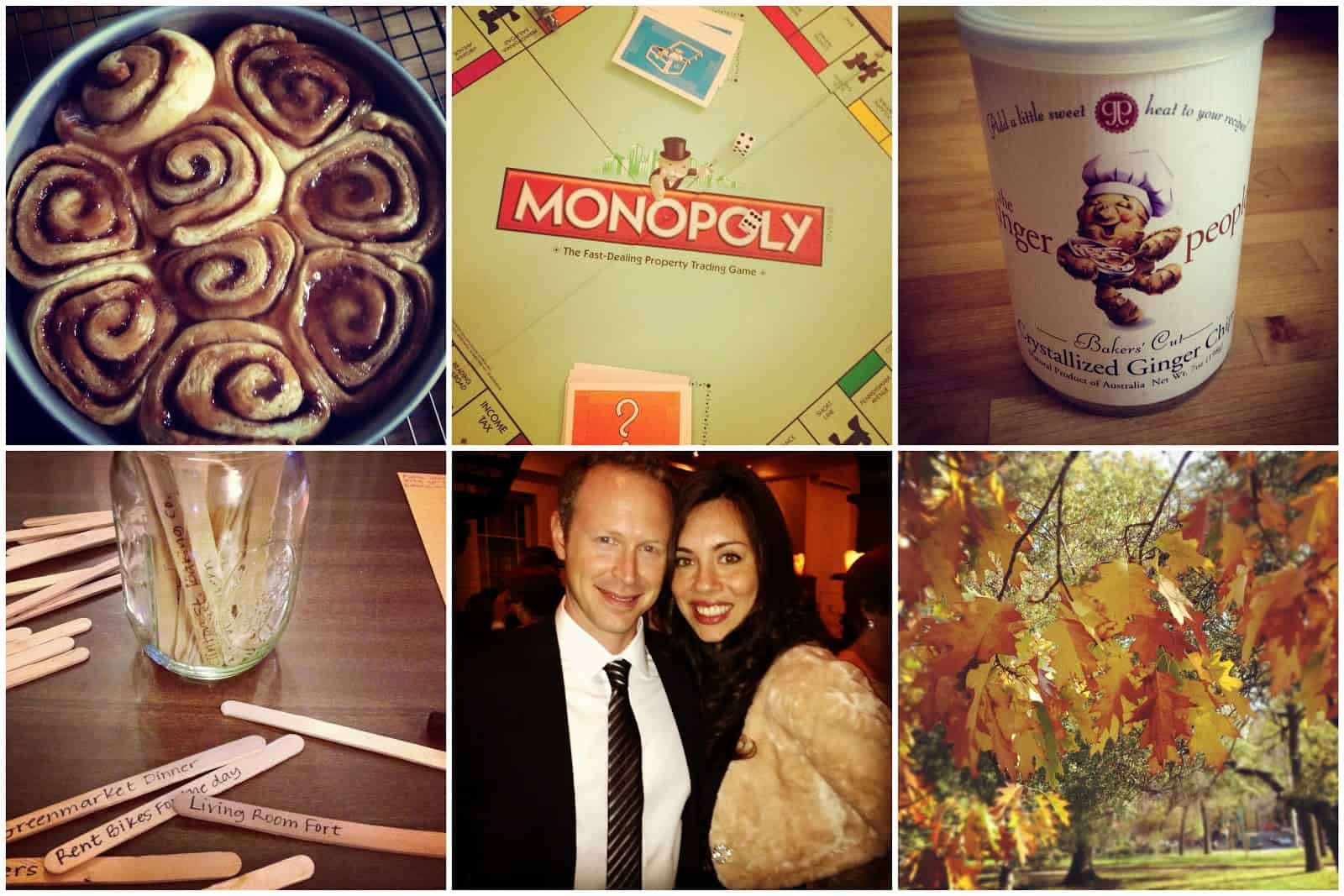 1- I recently made some Salted Caramel sticky buns for a special post next month. I can't wait to share them! 2- We actually registered for board games and have been loving Monopoly lately. Did you know they now have a speed dice to make it faster?? 3- Candied ginger bits I can't wait to bake with. 4- We made a "Date Jar" with fun ideas for these boring winter weekends- so far so fun! 5- Our first wedding as a married couple- (It's amazing being at your first wedding where you don't have to plan anything.) And 6- Last few days of fall before the trees are bare…I love it so!!
See you tomorrow for another Thanksgiving dessert recipe!! xoxo