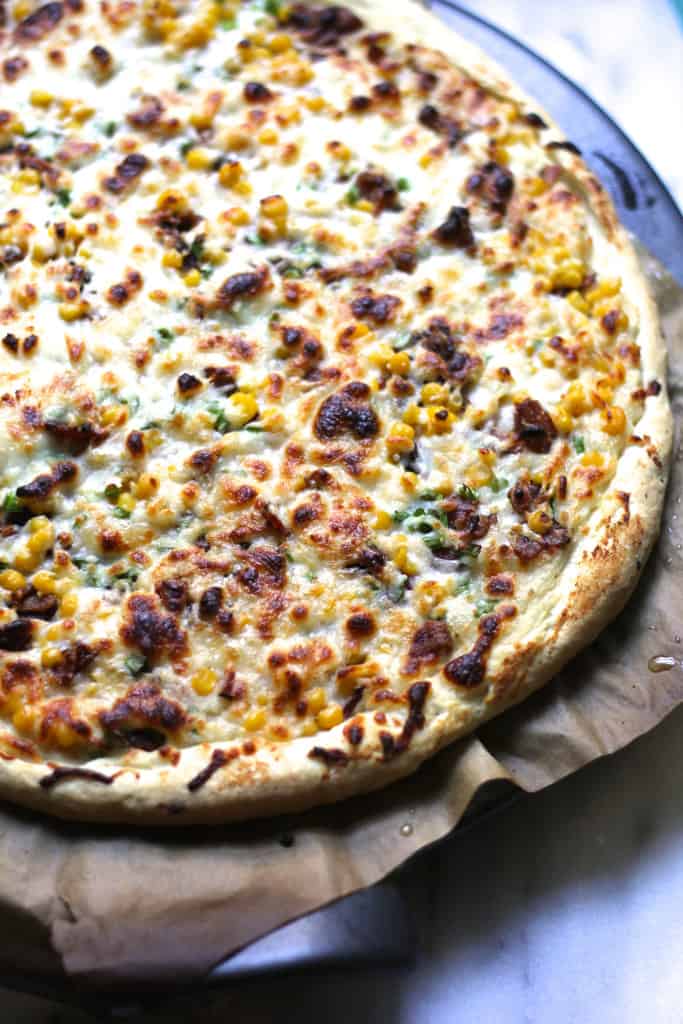 I know it's only Monday of Thanksgiving week, and the thought of planning what to do with your leftovers may be the furthest thing from your mind, but just tuck this away for a few days and you will be so glad you did! Come Saturday when your fridge is still full of mashed potatoes (we always have the most of those somehow,) you may be grateful for something a bit different, and this creamy, crispy, pizza may be just the thing!
I saw a picture of this on my friend Carrie's instagram a few weeks ago and I have had it on my mind ever since. She was eating at a local pizza place but I knew right away I had to find a way to make this amazing-looking pizza at home. It turned out the ingredient list was pretty short and mostly things I had on hand. I had already planned to make Slow Cooker Mashed Potatoes for the blog so what was leftover made the perfect base for this pizza.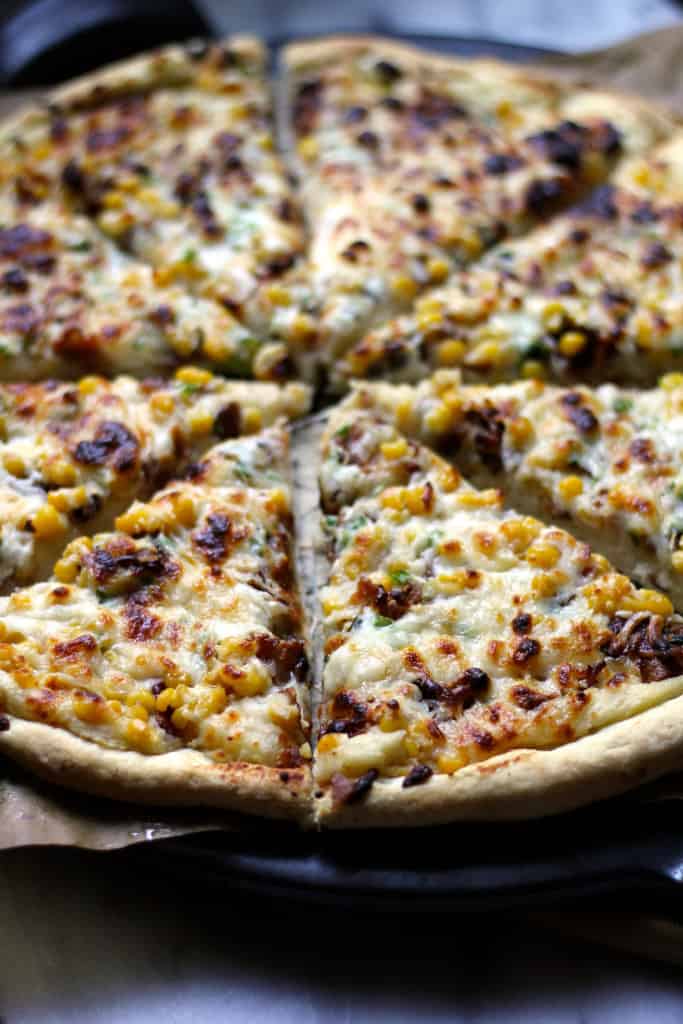 The breakdown of this delicious pie goes like this: homemade pizza crust, creamy mashed potatoes (which end up replacing the sauce,) crispy bacon, sweet corn, scallions and mozzarella cheese. The combo is perfect. The potatoes just make everything so rich and the texture of the corn and bacon just make it out of this world. We always make corn for Thanksgiving so I definitely plan to make this for my family again next weekend. What is your favorite thing to do with Thanksgiving leftovers?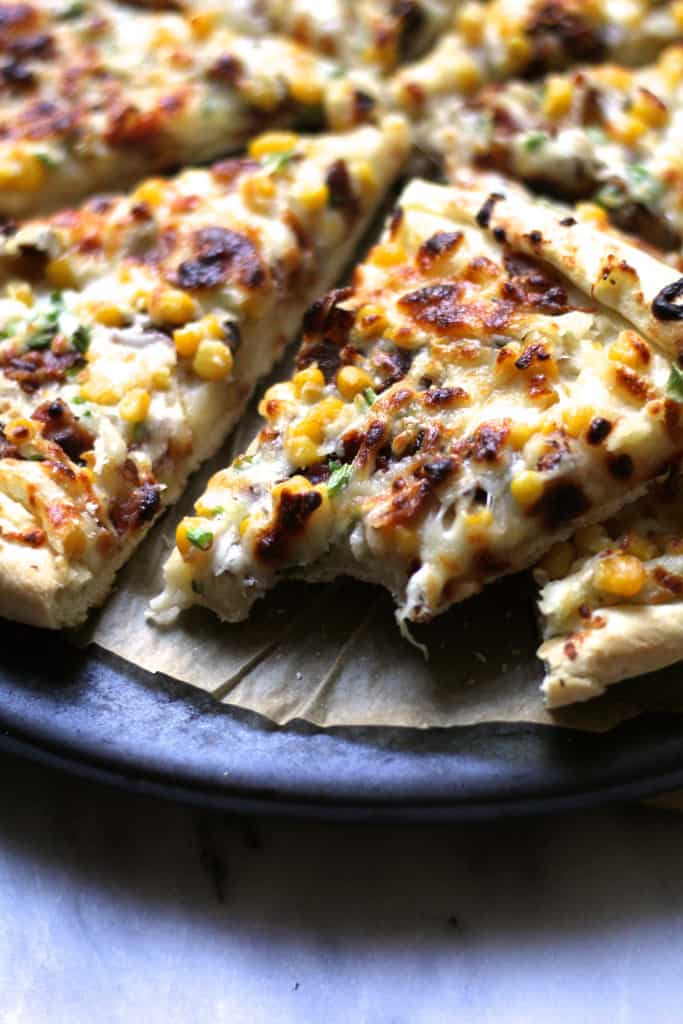 Mashed Potato Pizza
Ingredients
½ batch of Pizza Crust
1½ cups mashed potatoes
8 slices of cooked bacon, crumbled
1 cup of sweet corn
3 scallions, sliced thin
1½ cups shredded mozzarella cheese
Instructions
Preheat oven to 500F and heat your pan or pizza stone along with it for at least 30 minutes
Place a sheet of parchment paper on your work surface and place your dough ball right in the middle.
Using olive oil-coated hands, roll and spread the dough until it is thin and shaped. (Form a thin crust ridge around the edge.) I found using a bit of extra oil made it easier to spread and actually make thin.
When your dough shaped on the parchment, spread the mashed potato on top, leaving the crust. Sprinkle the bacon, corn, and scallions on top of the potatoes and then top with the cheese.
Use a cutting board or pizza peel to help transfer the pizza to the hot stone.
Bake for 10-12 minutes, or until golden and crisp.