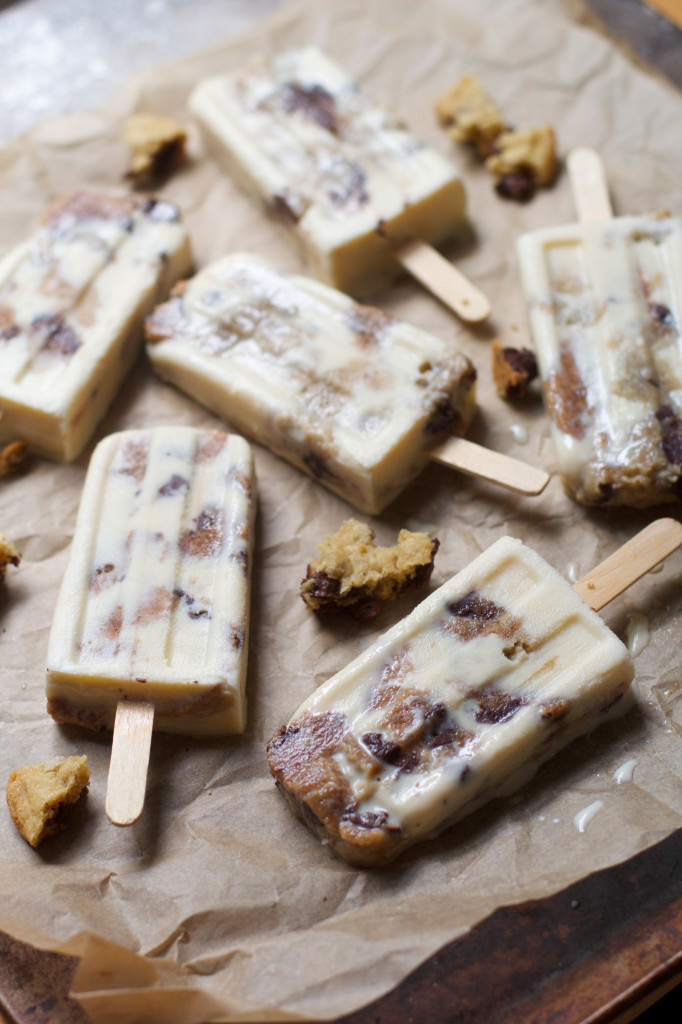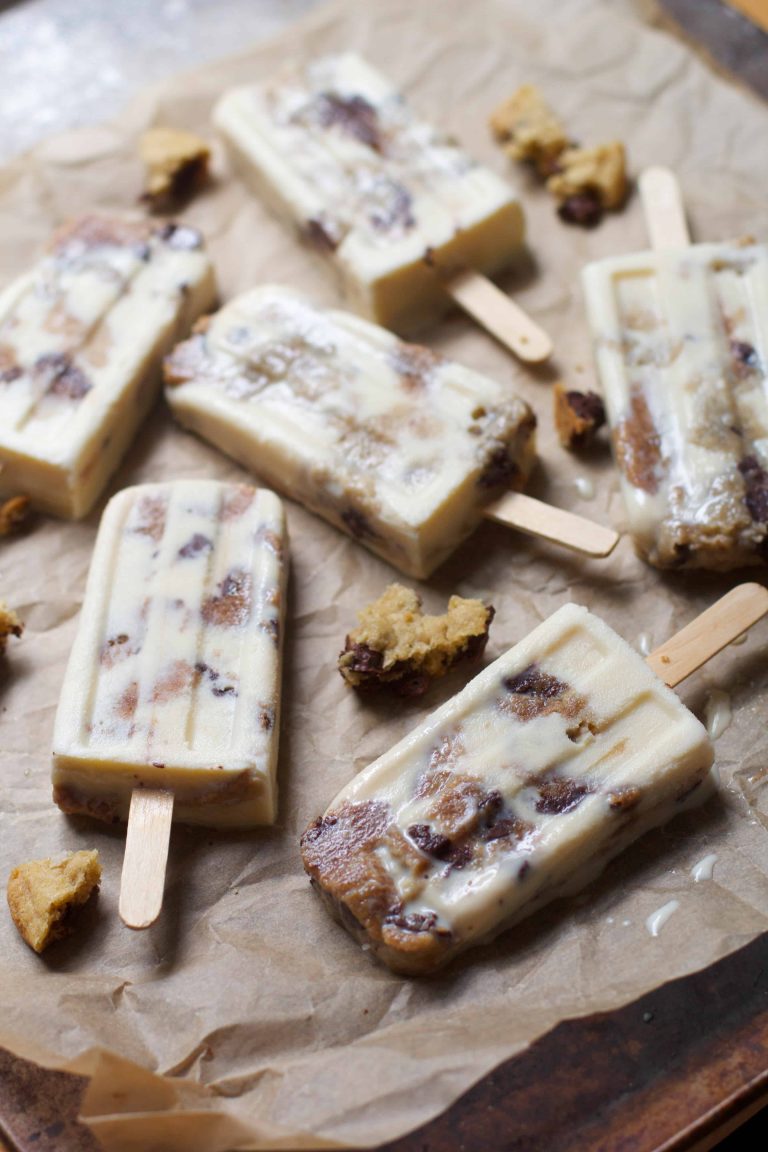 I promised you guys at least one more frozen popsicle treat before summer and man is it a good one. Popsicle molds are so fun you guys. It is so exciting to brainstorm all the things you can cram in, freeze and transform into an awesome frozen treat! Chocolate chip cookies soaked in milk are one of my all-time favorite things and so you can imagine how much I loved these pops.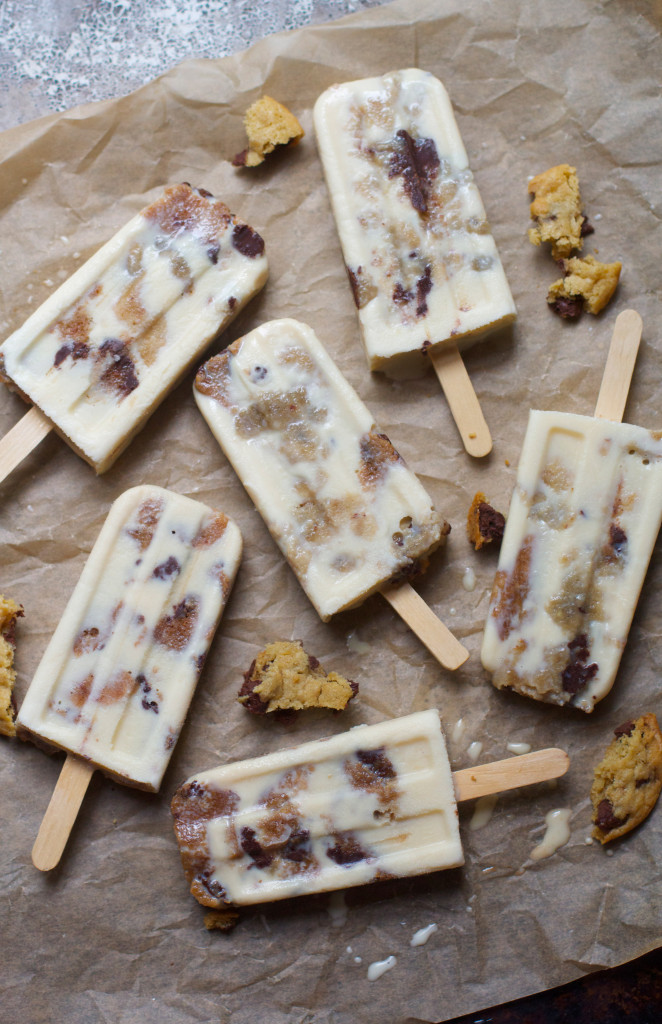 Freshly baked chocolate chip cookies are broken into bits and stuffed into the molds. (I filled mine to the top, but they were loose enough that when the milk was added it filled all the nooks and crannies so perfectly!) A combo of sweetened condensed milk and regular milk gets poured over, soaking into the cookies. Now did you know that sweetened condensed milk doesn't freeze all the way? It is actually perfect for these because it keeps the texture super soft and creamy. No rock hard icy-pops straight out the the freezer. Only creamy, chewy goodness, with an ice-cream like texture studded with cookie bits- to die for!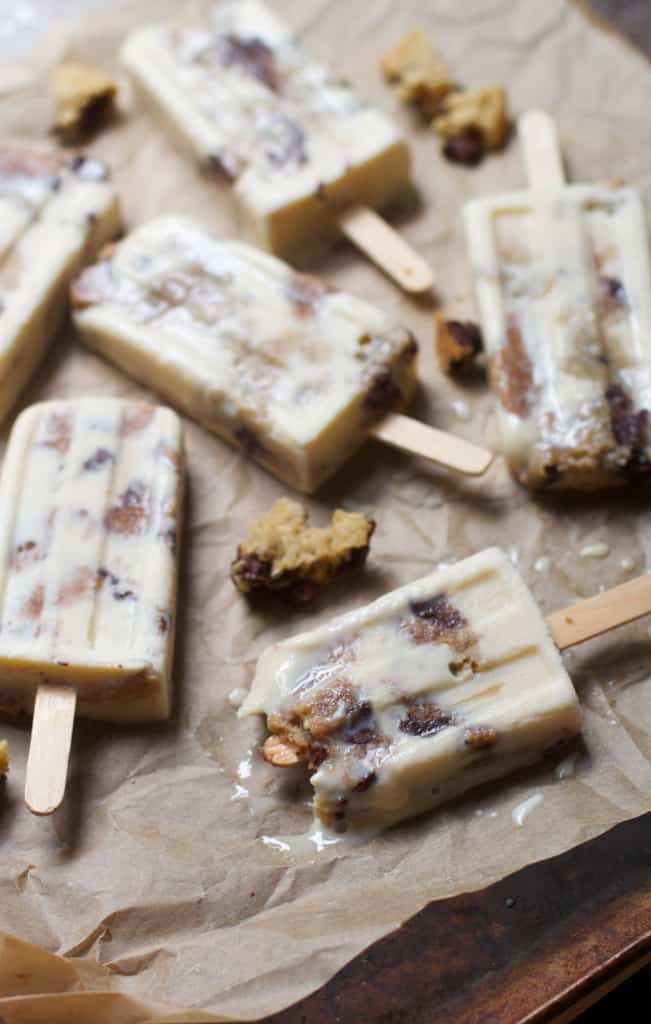 Now I have fancy popsicle molds which makes this process so easy and convenient, but you can definitely make these without! Buy some paper dixie cups and popsicle sticks and there you go. If you are in the market for molds though- these are the ones I use from Amazon
– they're awesome!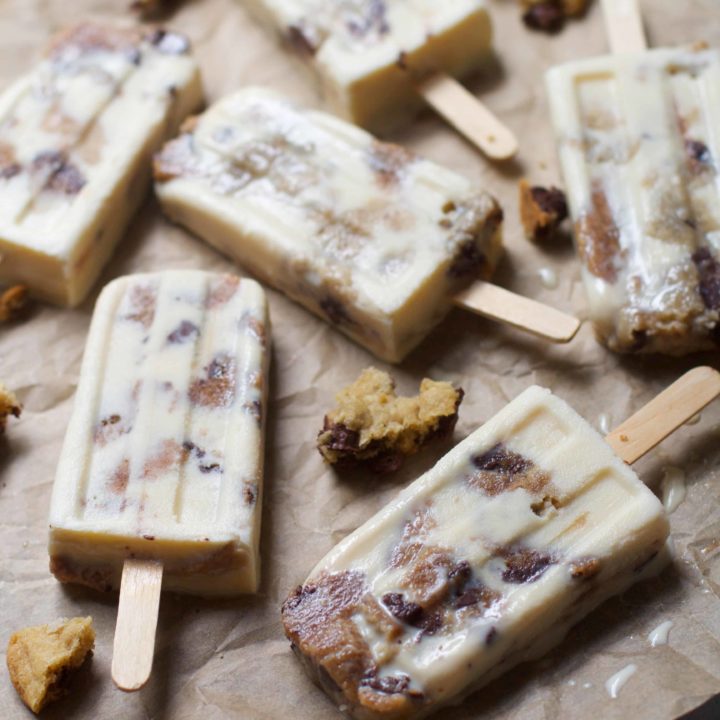 Milk and Cookie Pops
Ingredients
12 medium sized chocolate chip cookies
1 cup whole milk
2/3 cup sweetened condensed milk
1/2 teaspoon vanilla extract
Instructions
Stir the sweetened condensed milk and whole milk together and microwave for 60 seconds. Stir until combined well and add the vanilla.
Break the cookies into 1 inch pieces, and place chunks from 1 1/2 cookies into each mold. (Press down a bit, but don't stuff it down too much.)
Pour the milk mixture into each mold- leaving a teeny gap on the top as popsicles will expand as they freeze. Add popsicle sticks and freeze until solid.
Nutrition Information:
Yield: 8 Serving Size: 1 grams
Amount Per Serving: Unsaturated Fat: 0g