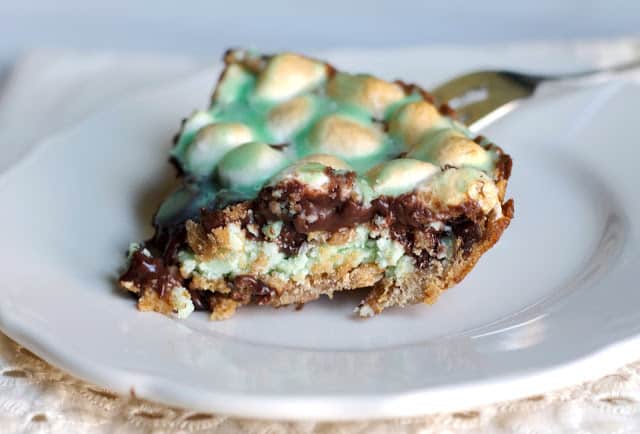 Hooray it's Milk Bar Monday again! (Not sure what that is? Well-it's the bi-weekly challenge where a group of my favorite foodies bake our way through the amazing Momofuku Milk Bar Cookbook.) Anyway- this week's Milk Bar Monday creation is any mint and chocolate-lovers dream. Imagine this- buttery graham cracker crust, minty cheesecake layer swirled with fudgy brownie batter, topped with toasted marshmallows and a minty glaze. Woah right? Yeah this pie didn't last long in my hands.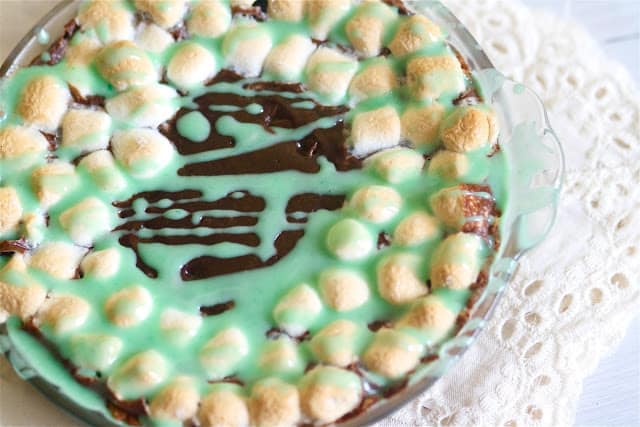 Because I knew this pie would be super rich and fudgy, I decided to make half the recipe and use my cute mini pie dish. I didn't have a party or event to bring this to, so I thought having a full size cheesecake/brownie-esque pie would be more than my half-assed-pre-wedding diet and I could handle. So… I made a mini! (Because of this, my pie looks a little condensed and disproportional, but I'm sure it was just as good as the full-size version.)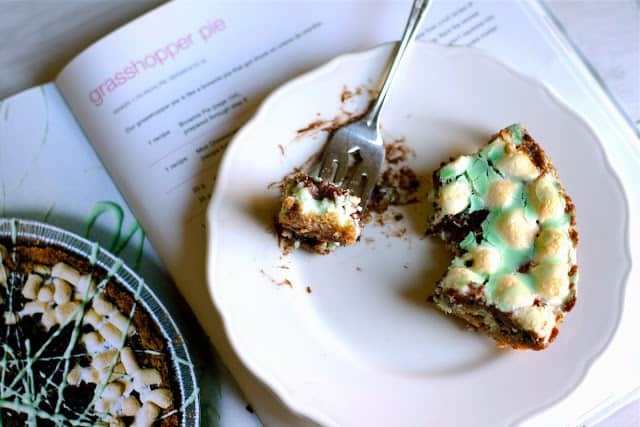 In comparison to the other recipes we've tackled from Christina Tosi's book, this one was actually very easy. The whole pie could be assembled at once, (no crumbs or crunches to prep first), and it baked up in just 25 minutes. Now- the one time consuming part of this process is the need to chill the pie thoroughly before cutting and serving. It really should be chilled overnight for the filling to set completely, but I learned that the hard way. I thought an hour or two of freezer time would be fine, and so the first piece I cut into oozed out like a gooey mess. Luckily I was able to gently tuck everything back together, freeze it overnight and wake up to a perfectly set pie. Phew!
For the recipe for this fudgy deliciousness- visit Nicole from Sweet Peony. Also check out the pies made by my other Milk Bar Monday gals!
Krissy from Krissy's Creations
Erin from Big Fat Baker
Cassie from Bake Your Day