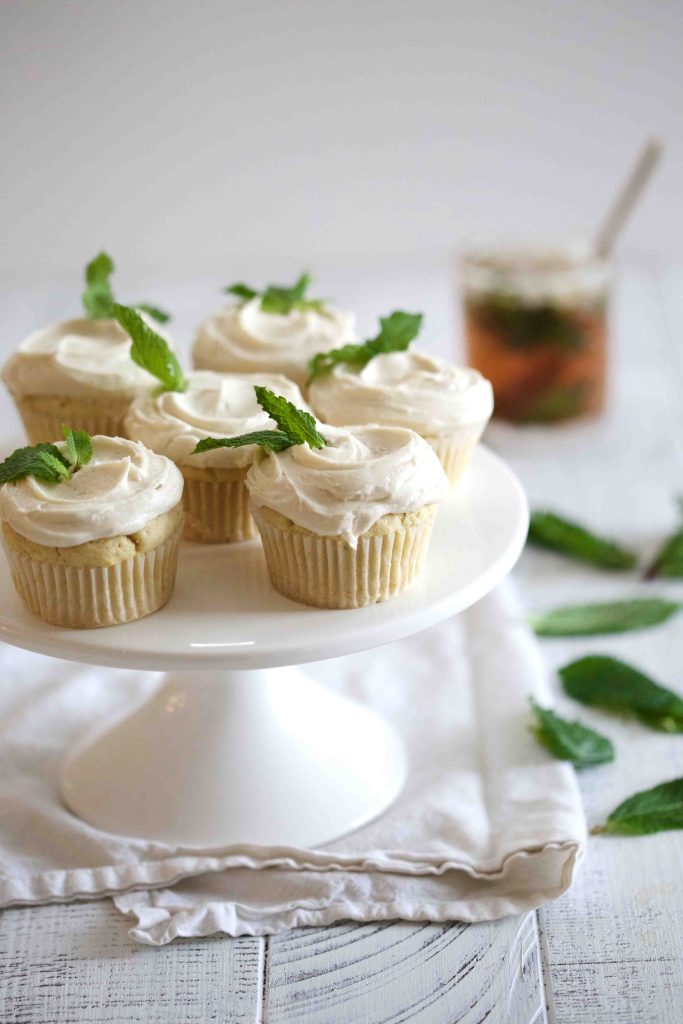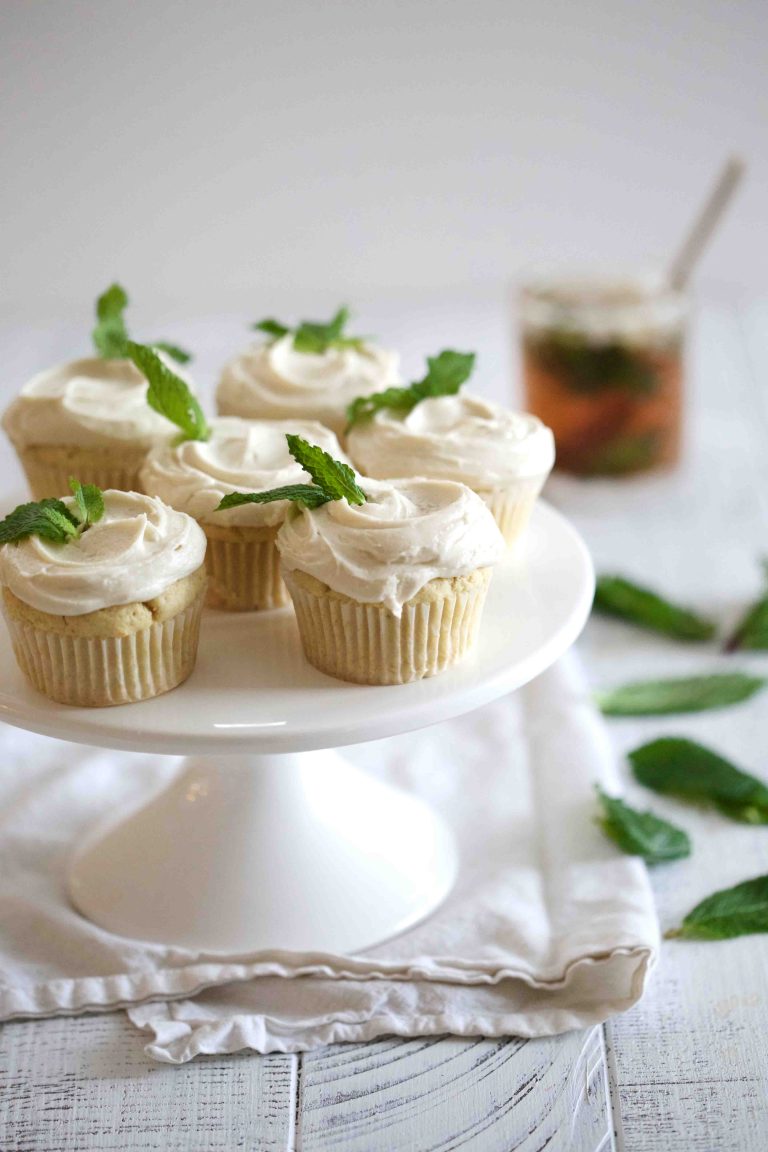 Mint Julep Cupcakes Recipe: A Boozy Dessert for Your Kentucky Derby Party. The Kentucky Derby is coming up soon, and what better way to celebrate than with some mint julep cupcakes? This recipe is a fun twist on the traditional drink and is the perfect dessert for your derby day party.
Ingredients needed :
Butter, room temperature
Sugar
Vanilla extract
Mint extract
Eggs
Flour
Baking powder
Salt
Milk
Bourbon/Whiskey
Powdered sugar
Fresh mint leaves for garnishing
Supplies Needed for Mint Julep Cupcake Recipe:
Large Mixing Bowl
Medium Bowl
Small Bowl or measuring cup
Electric mixer or stand mixer with paddle attachment
Cupcake pan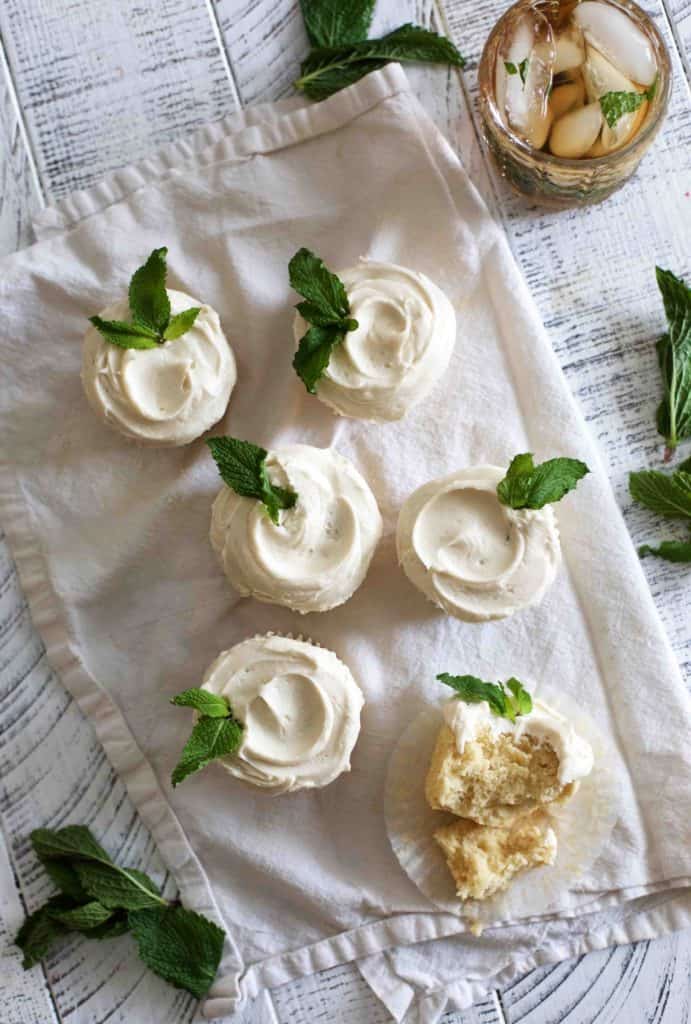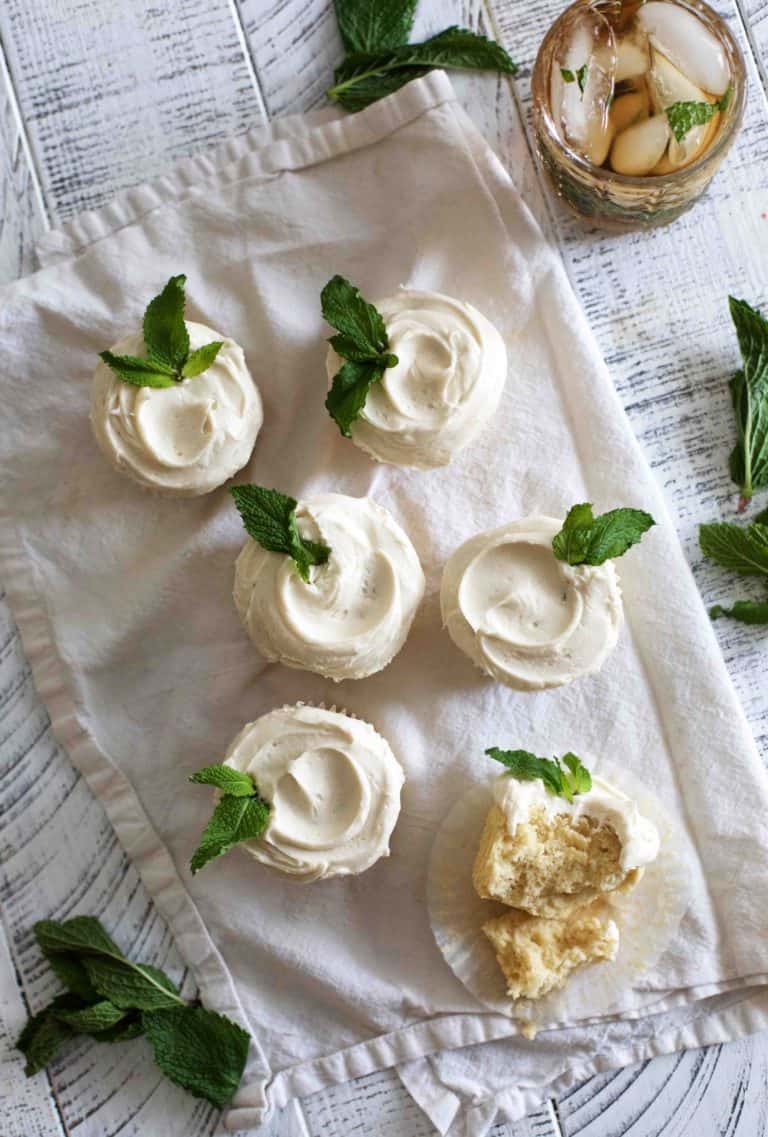 To make the cupcakes, start by preheating your oven to 350°F. Line a muffin tin with paper liners and set aside.
In a large mixing bowl, cream butter and sugar until light and fluffy. Add eggs, one at a time, and mix well after each addition. In a separate bowl, combine the dry ingredients. In a liquid measuring cup combine the milk, bourbon and vanilla, and mint extract.
Add half of the flour mixture to the butter mixture and mix on low speed until just combined. Then, add 1 cup of milk mixture and mix until incorporated. Add the rest of the flour mixture and mix until just combined.
Divide the batter evenly among the lined cups, filling each about 2/3 full. Bake for 18-20 minutes or until a toothpick inserted into the center of a cupcake comes out clean. Let the cupcakes cool completely on a wire rack.
To make the buttercream frosting, cream together butter and confectioners' sugar in a large bowl. Add in cream, bourbon and mint extract mixing on medium speed until smooth and fluffy.
Scoop the frosting into a piping bag fitted with a large star tip and frost the cupcakes. Garnish with mint sprigs.
For an extra boozy dessert, you can brush some simple syrup mixed with extra bourbon on top of each cupcake before frosting. And if you want a non-alcoholic cupcake, you can skip the bourbon and crème de menthe and just focus on the vanilla and mint flavor.
Whether you're a fan of mint julep drinks or not, these mint julep cupcakes are sure to be a hit. They're a perfect dessert for your Kentucky Derby party, and with a good mint julep in hand and big hats around, you'll feel like you're right at Churchill Downs. Enjoy!
Update- I shot a video making these cupcakes for ABC news! Check it out here!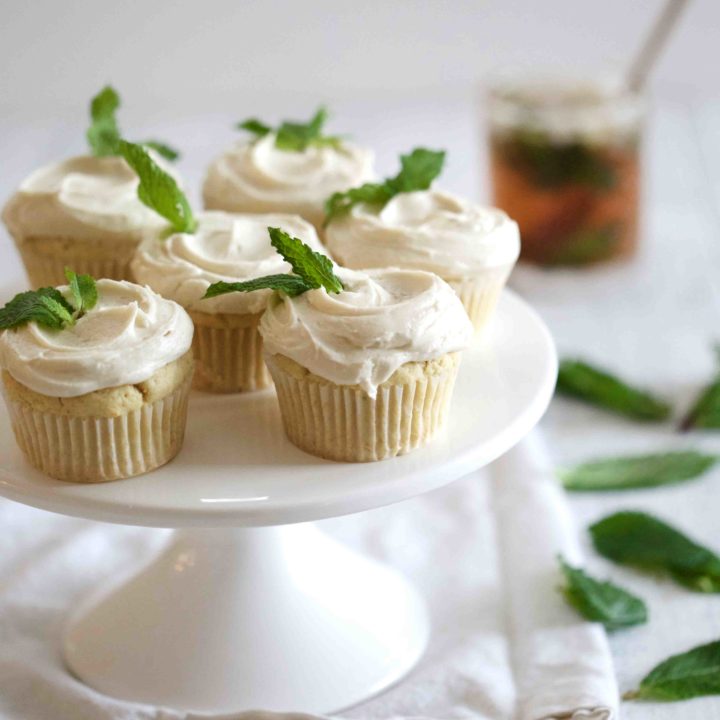 Mint Julep Cupcakes
Ingredients
1 cup butter
2 cups sugar
1 teaspoon pure vanilla extract
1 teaspoon pure mint extract
4 eggs
2 3/4 cups flour
3 teaspoons baking powder
1 teaspoon salt
1 cup milk
1 cup of bourbon (or whiskey) (plus extra for tops of the cakes.)
frosting:
2 sticks of butter (softened)
4-6 cups of powdered sugar
1/2 tsp mint extract
1 tablespoon bourbon
1/4 cup of milk or cream
Mint leaves for garnishing
Instructions
Preheat the oven to 350º F, line 24 cupcake tins with liners and set aside.
In a small bowl, combine salt, baking powder, and 1 3/4 cups of the flour.
In a large bowl, beat the butter, sugar, eggs, and extracts in a large mixing bowl until creamy. Gradually beat in the flour mixture until just combined. Add the milk and bourbon to the batter, and then the remaining flour (1 cup). Don't over-mix!
Divide batter equally amongst the 24 tins. Bake for 25-30 minutes, or until a toothpick inserted in the center of a cupcake comes out clean. Let cool.
Once cool, prick the tops of each cake with a fork and brush tops with bourbon.)


For Frosting:
Whip the butter until creamy and pale. Add the powdered sugar a cup at a time until thick and paste-like. (You may not need all 6 cups.)
Add the extract and bourbon and then the milk- 1 tablespoon at a time until frosting is thick and creamy. Add additional powdered sugar or milk if the frosting is too wet or dry.
Swirl or pipe frosting onto cupcakes and garnish with a mint leaf or straw. (Optional.)