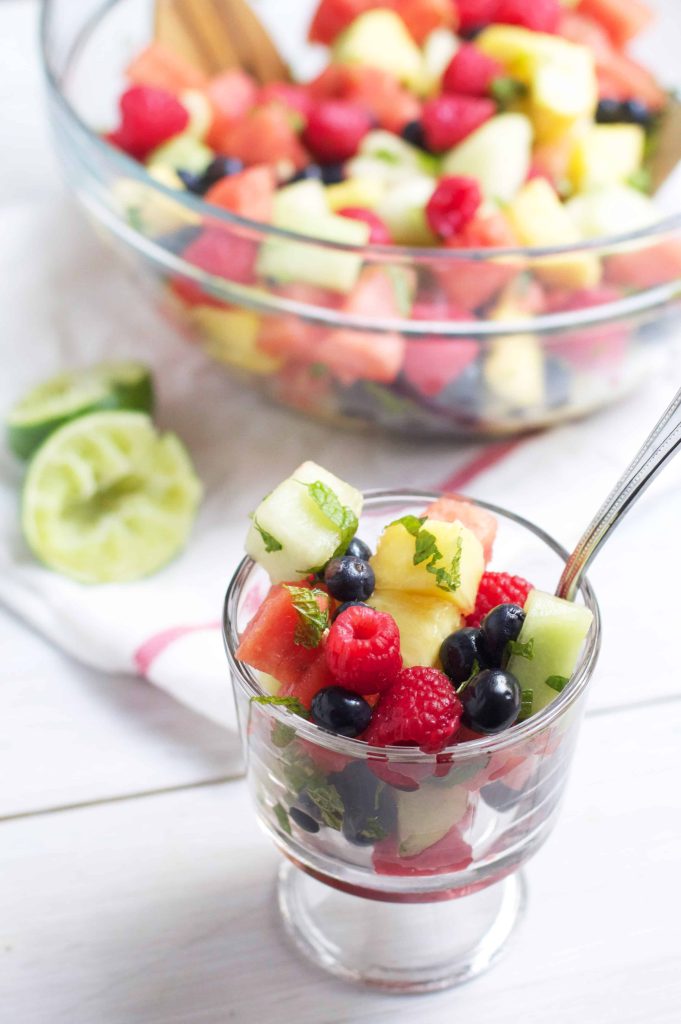 Summer is officially here folks! It's felt like summer for the last several weeks, but there is something about the official beginning that makes me want to run through a sprinkler and eat a popsicle on the front porch. (If only I had a sprinkler… or a front porch!) When it gets hot and yucky out, I crave everything cold and refreshing- including fancy refreshing cocktails and fruit salad. So what happens when a fancy cocktail and fruit salad collide- something super amazing and delicious I tell you!
This isn't just any old bowl of fruit. It is a bowl of fruit tossed with lots of fresh mint, lime juice and rum! All the ingredients of one of my favorite cocktails all merged into one. The mint really brings out the flavors of the fruit and the tangy lime and zing of rum are the perfect finish.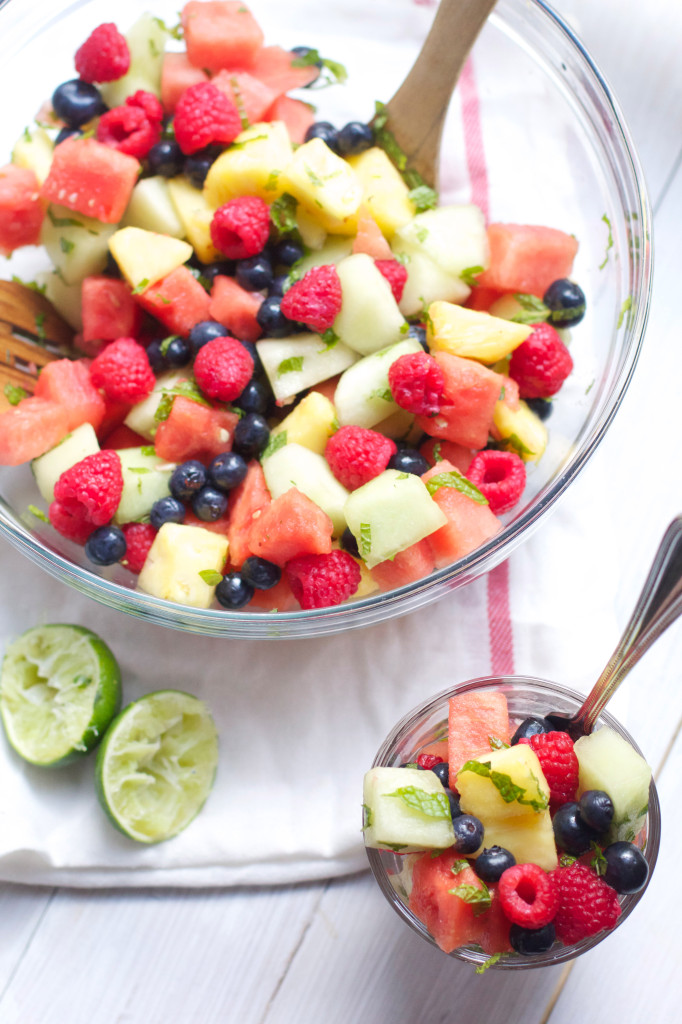 I just added a couple tablespoons of rum to this, but you really can go crazy with it. If you add a cup of rum and let the fruit really soak it up, save the rum for something else (cocktails maybe?) and drain the fruit to boozy perfection. In this situation though- I just wanted something simple and refreshing. I photographed this salad right after throwing it together, but after it sat for a few hours it got super juicy and even more delicious. Wouldn't this be perfect for summer picnics and cookouts?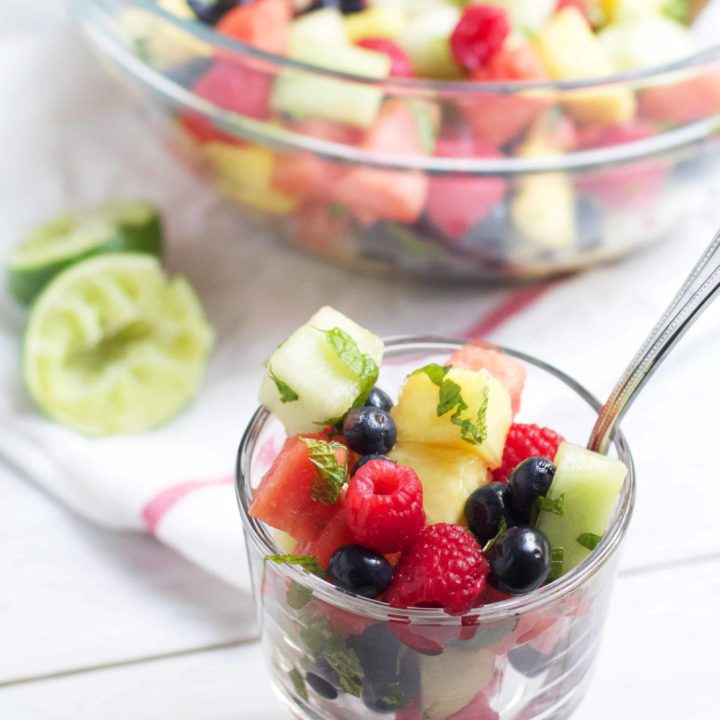 Minty Mojito Fruit Salad
Ingredients
5-6 cups of chopped fruit, I used melon, pineapple, and berries
1/4 cup chopped mint
juice of 1 lime
2-4 tablespoons rum, or more if you'd like!
Instructions
In a large bowl combine all the ingredients and toss thoroughly. Allow to sit for an hour or so for the juices to release a bit.
Fruit salad will last for 3-5 days in the fridge!
Nutrition Information:
Serving Size:

1 grams
Amount Per Serving:
Unsaturated Fat:

0g