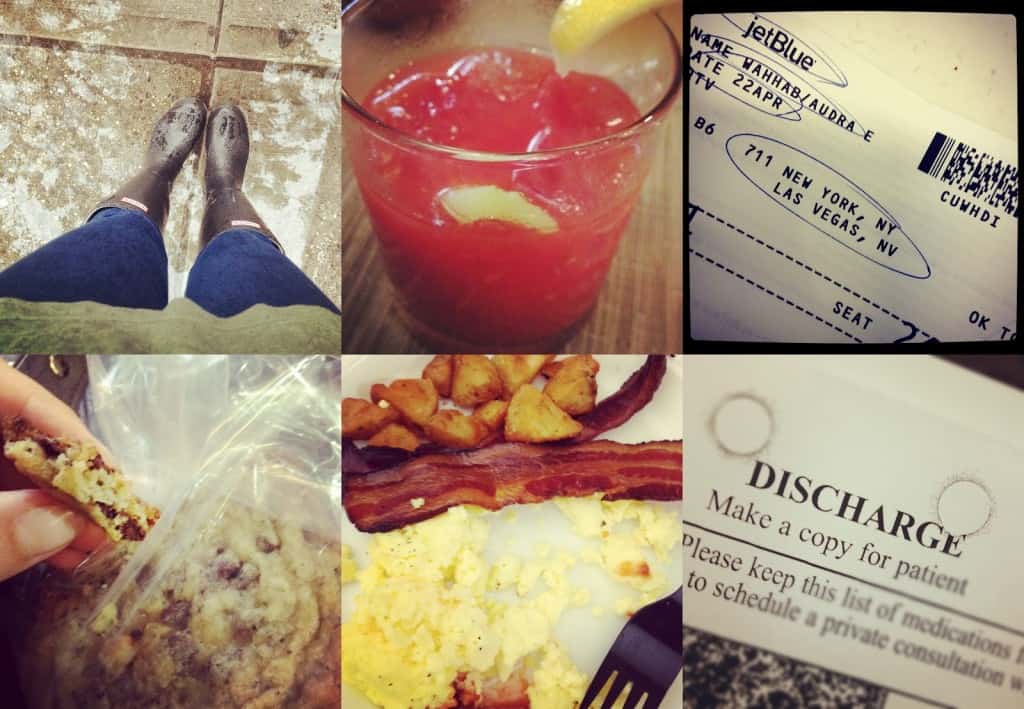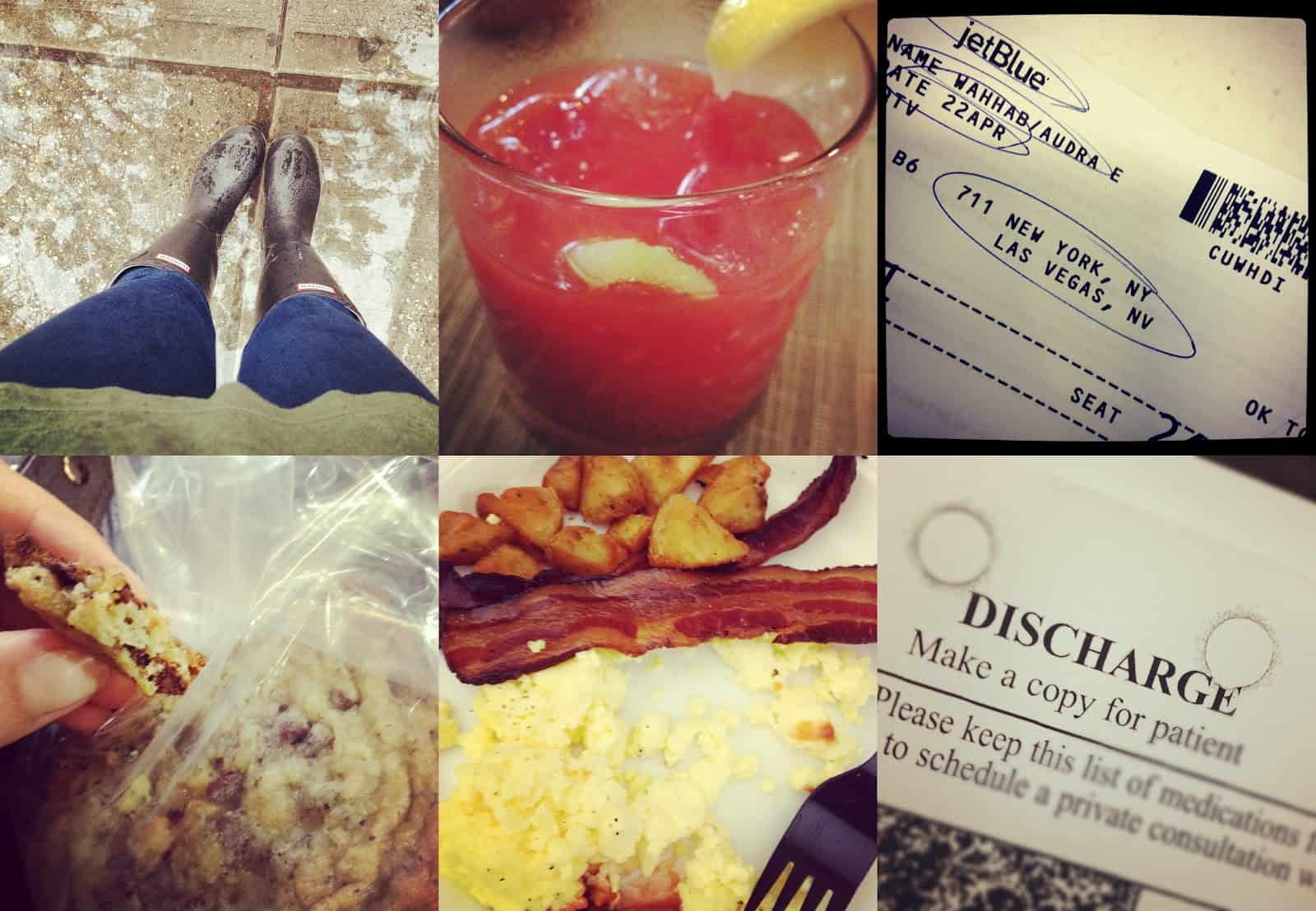 Woah has it been quite a week over here. If you've been following along, you may have noticed that I ended up heading to Vegas very last minute to tend to my fiancé Andy who ended up in the hospital while out there for a bachelor party. (Nothing crazy, just a dangerous bloody nose that needed surgery.) We made the best of our time there, but I sure am happy to be home, (I've missed my kitchen!) I'm also jet-lagged and sleepy, (I guess sleeping in a hospital chair for two nights and a red eye has that affect.) Nonetheless- it wasn't a boring week- nope not at all!
Top Row: My Sunday started out with a rainy trek to brunch with my girlfriends and a spicy Bloody Mary. As soon as I got home- the decision was made to book a very last minute trip to Vegas. (Thanks to my sister Nadia for helping me pack and get out the door in about 10 minutes.)
Bottom Row: Compost cookies were the perfect plane ride snack, Hospital breakfast, and (finally) Andy got his official discharge from the hospital!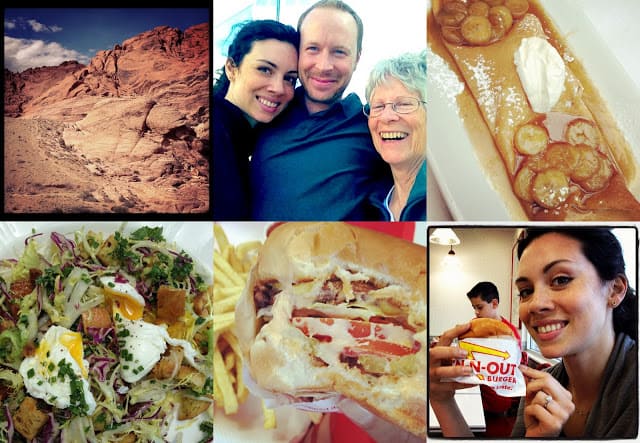 Even though Andy was released mid-week, we had to stay in the Vegas area to monitor his condition so we made the best of it. Also- his sweet Mama came out to help so we enjoyed spending time with her as well.
Top Row: Beautiful Red Rock on a driving tour, Happy to see the patient Andy back to normal, Bananas Foster Crepes at the Paris on the strip. (Yum)
Bottom Row: Friseé Salad with Poached Egg (also at the Paris,) and a juicy Animal Style Cheeseburger from In-n-Out before taking the red eye home. What a week!