Naturally Sweetened Strawberry Lemonade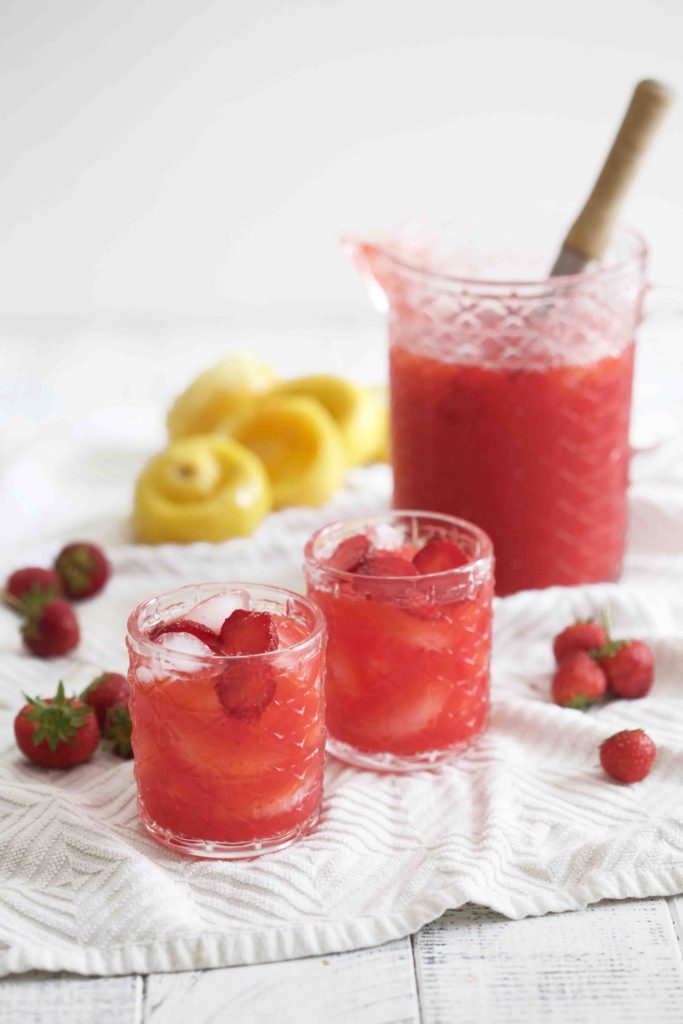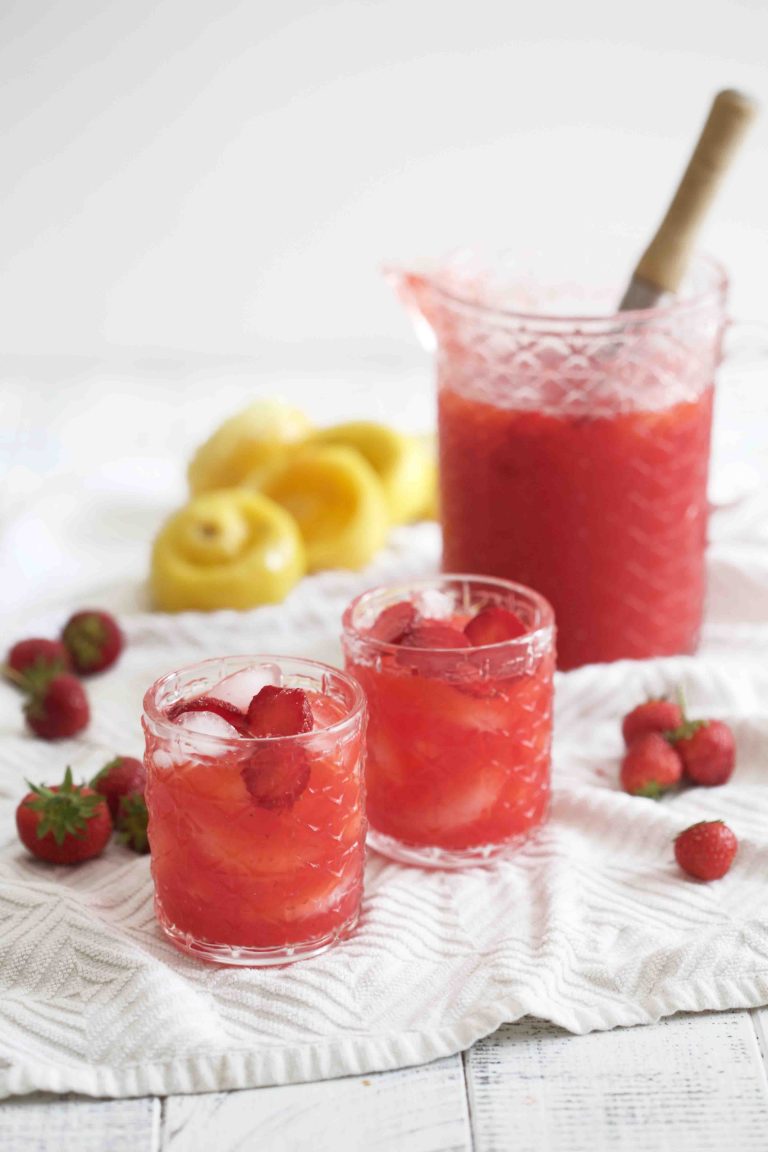 To help me get through this long summer with both kiddos home with me, (now 4.5 and 2,) we made a summer bucket list, full of ideas for adventures and at-home activities to keep us busy. Hugo's favorite are all the food related ones, making s'mores, ice cream, popsicles, and lemonade. (Can you tell he's my child?)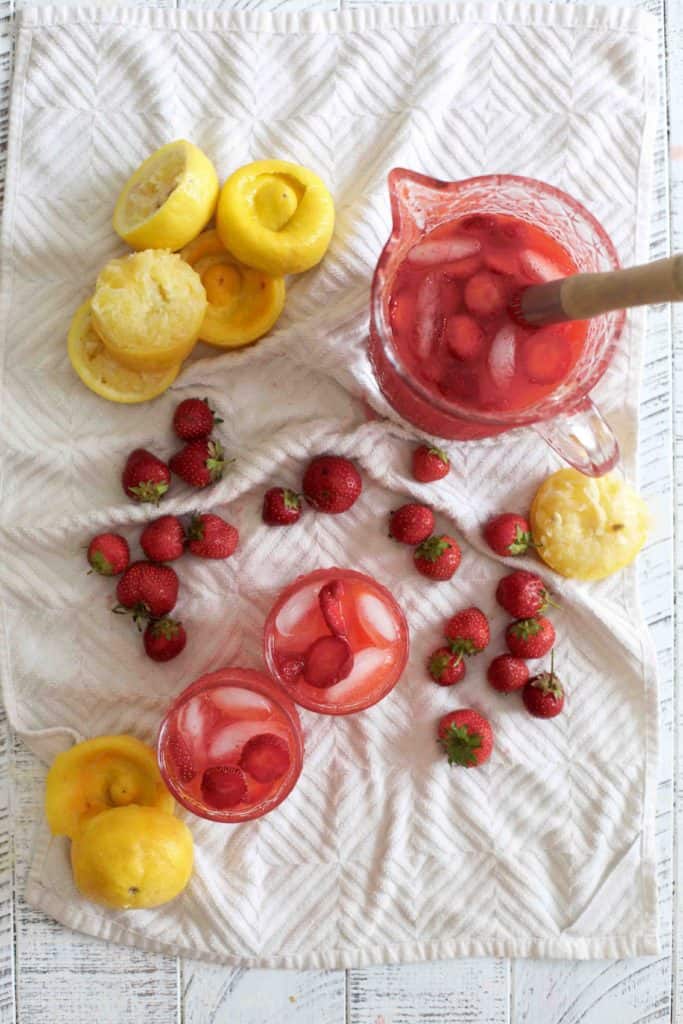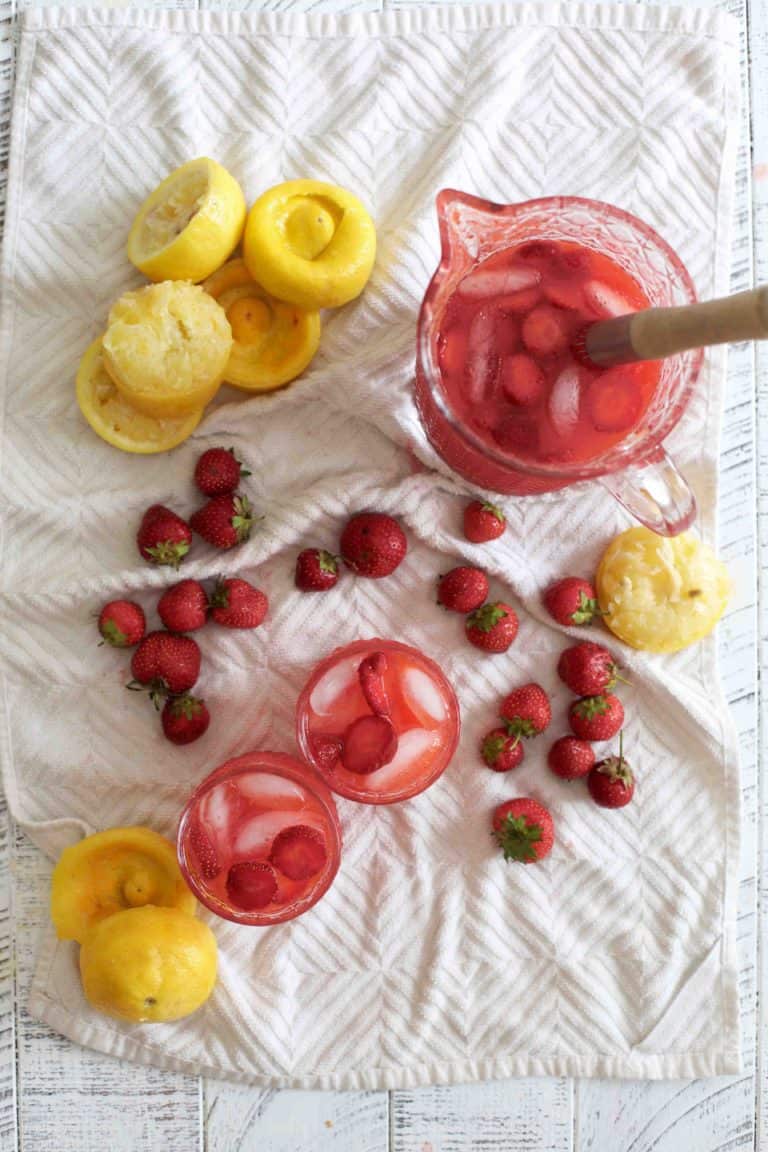 Last week during a mid-nineties heat wave we squeezed up our lemons, pureéd some greenmarket strawberries, sweetened the mixture with some maple syrup so I good feel good serving it to the kids, and added water. Voila! Bright and vibrant strawberry lemonade that we all loved and is perfectly refreshing for hot summer days.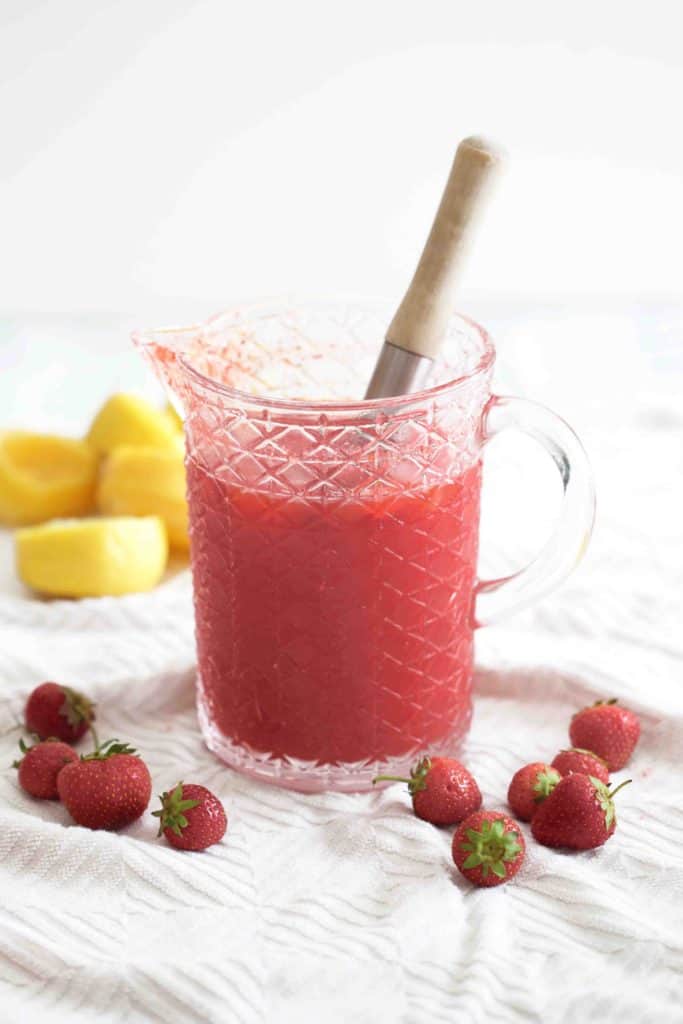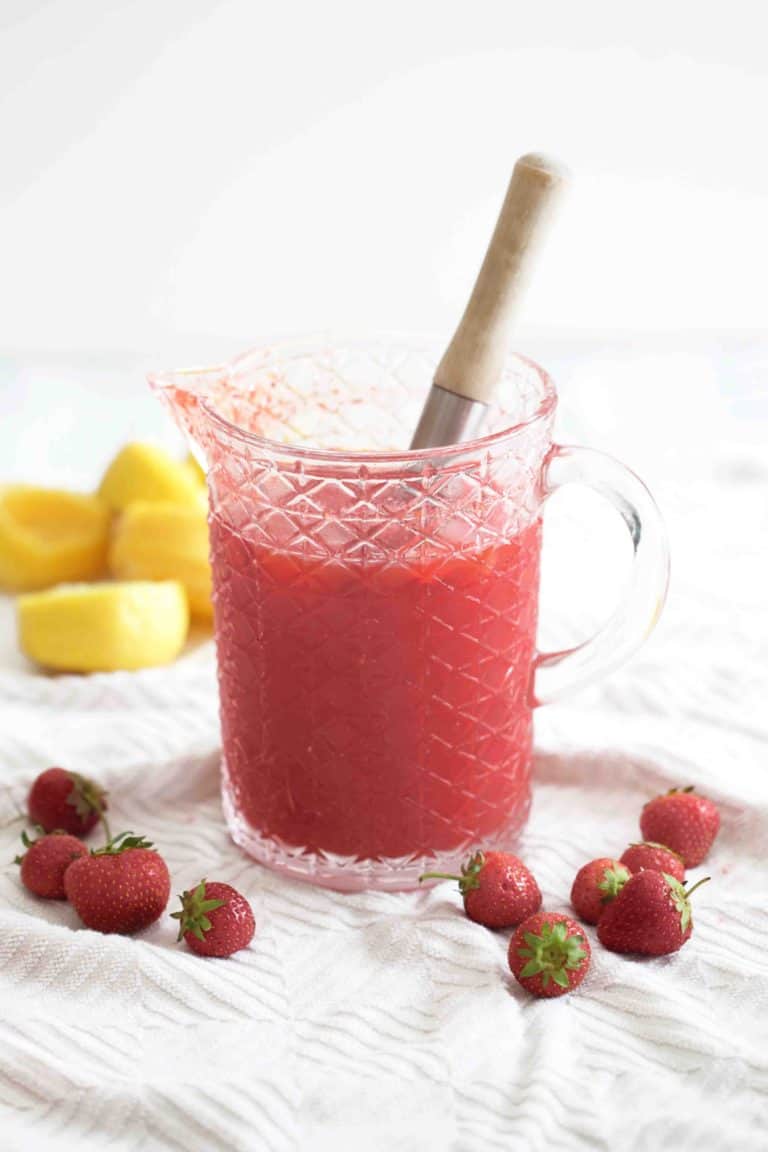 I didn't taste the syrup at all and it added the perfect easy-to-mix-in sweetness that made the whole thing a breeze.
We made a second batch after berry picking this week and can see this becoming our new summer tradition. (Perhaps mixed with some vodka for a happy hour treat?)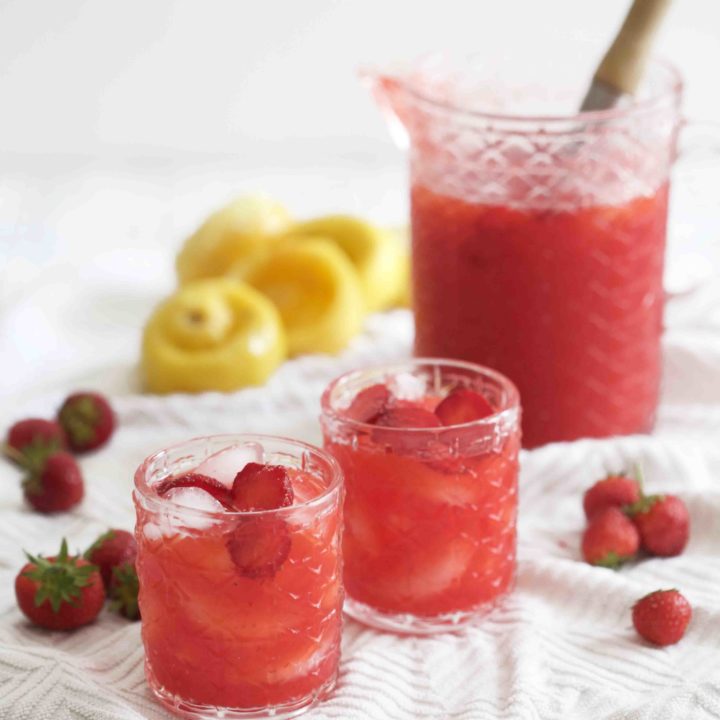 Naturally Sweetened Strawberry Lemonade
Ingredients
2 cups strawberries, hulled and quartered
1/2 cup maple syrup
juice from 8-10 large lemons (depending on size and how sour you like it)
1 1/2- 2 cups of water
Instructions
If you have an immersion blender, simply add all of the ingredients to a large pitcher and puree until strawberries are all smooth and totally blended. Add more water or lemons if needed (I used 8 very large lemons and 2 cups water)
If you do't have an immersion blender: Simple pureé the berries in a food processor or blender and add the mixture to a pitcher and stir with the rest of the ingredients.
Serve over ice.