New House Sneak Peek, (and a gallery wall from Minted!)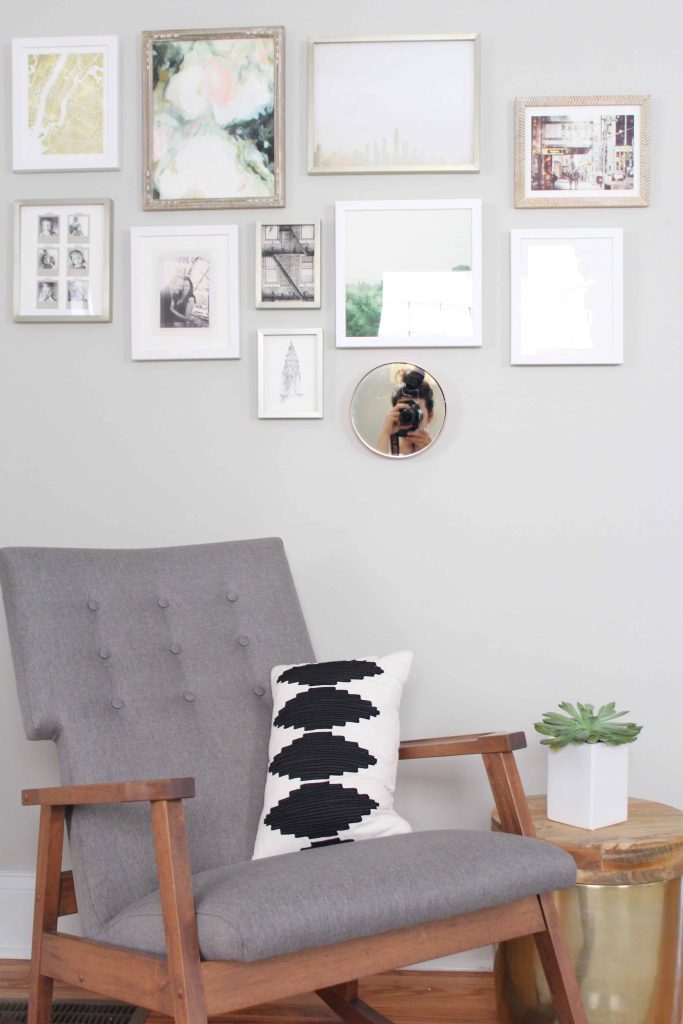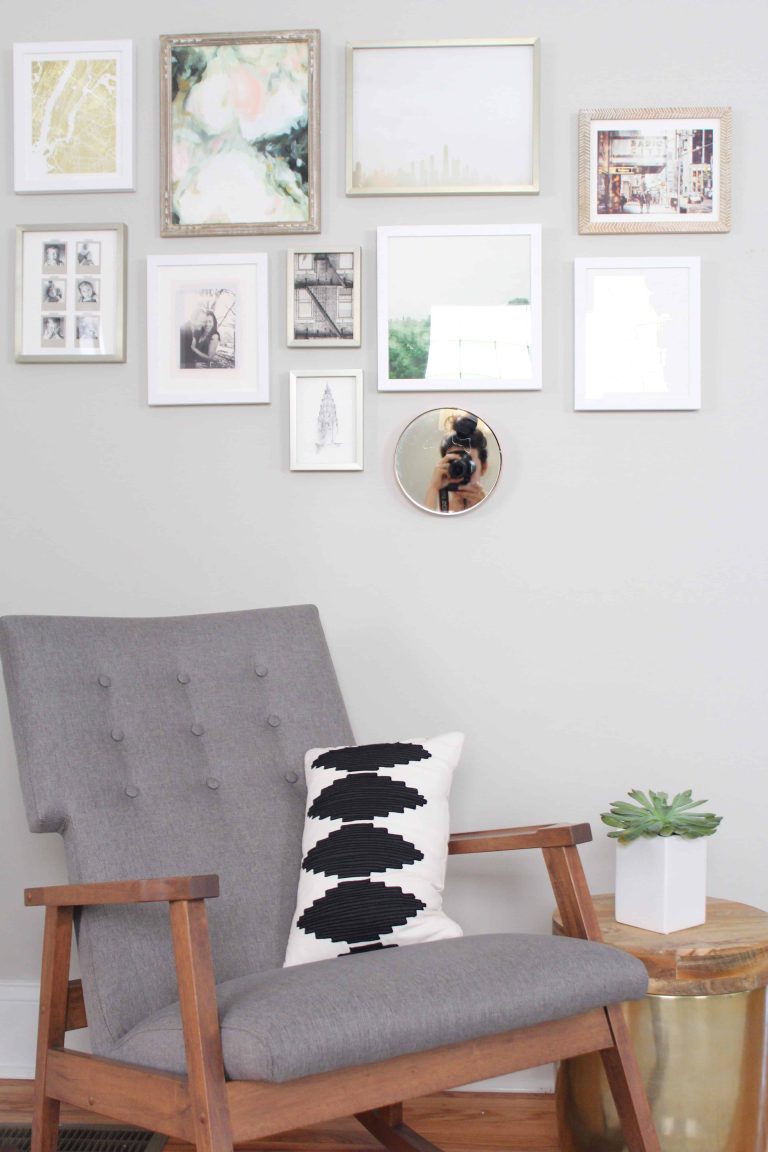 I've been holding out. I feel like even though I've come pretty far with decorating considering we've only been moved in for 6 weeks, sharing any pictures before everything is perfect seems premature. But then again, will things ever feel perfect? Really, can those who have moved into new houses recently weigh in? Will I ever feel "done"? I'm accepting that I may continue to add things here and there for the next who knows how long, and will try to let decorating go for a bit. It's become all-consuming! Either way, I'm sharing some pics today, hoping you like the vibe I'm going for!
The hardest thing for me in any space is deciding on what to hang on the walls. In our last apartment which we lived in for almost 3 years, the walls were 99% bare until we moved out. I just can't commit. The things I did hang, I never felt like I put effort into making it look perfect, because I knew we'd only be there for a short time. Owning a home makes everything seem more special and permanent and I wanted to do it right.
When the lovely folks at Minted contacted me about working with their Art Styling service to customize a gallery wall for our living room I was thrilled. I'd get to work with a designer to choose art, give them a feel for my style, and then have the ability to tweak it until I was happy with the final result. Then they send the prints/frames with hanging instructions, making it as easy as can be. Gallery walls have always been something I loved, but never even knew how to begin. I've seen those tutorials showing how to test out the layout with paper or on the floor, but that seems liked a disaster with two little ones am I right??
I am SO happy with how this turned out. Isn't it lovely? There's a nice mix here of art & prints of NYC, some of Chicago, a couple personalized family prints and then a couple whimsical ones I just liked for no reason at all. I sent a photo of the wall and space and the dimensions and they made the whole thing so easy. I decided to add the round bronze mirror for a different shape/element, and I love how it looks. Knowing me, I may continue to add to the wall in time, but man does this feel complete and put together right??
To make things extra exciting- Minted has offered one of my readers a $250 credit to be put towards any of their products or services. Just click here to enter the giveaway! Entries will be accepted until 11:59 PM PDT on 9/18.
Ok and here are a few more pics of the downstairs. They aren't "done," and who knows if they will ever feel that way, but we're getting there. (New end table and lamp for next to the couch are 1st on my list!)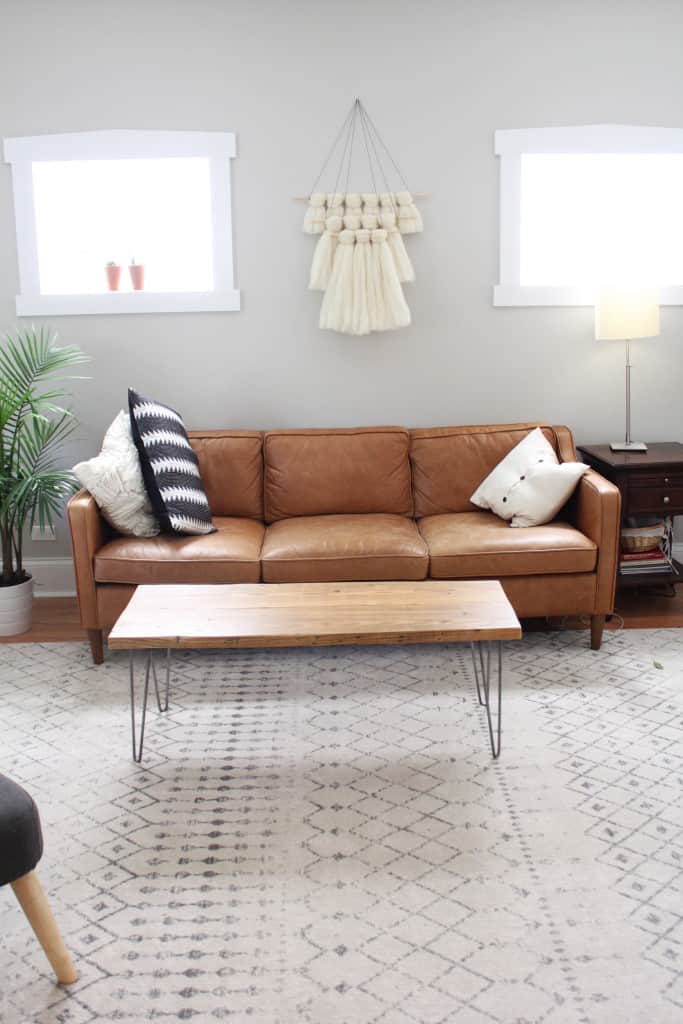 But the kitchen is my favorite…if you saw how dark and depressing my last apartment was, you'll understand why this light is everything!!!!
These pics aren't the perfectly styled, final product ones I'd planned to share, but it's just a first look. More to come soon, including info on the Farm Table Andy made as well as the coffee table we made with reclaimed wood. Stay tuned for a couple new recipes this week as well! And don't forget to enter the Minted Giveaway!
Minted provided me with the gallery wall and their design services, but all thoughts and opinions are 100% my own!