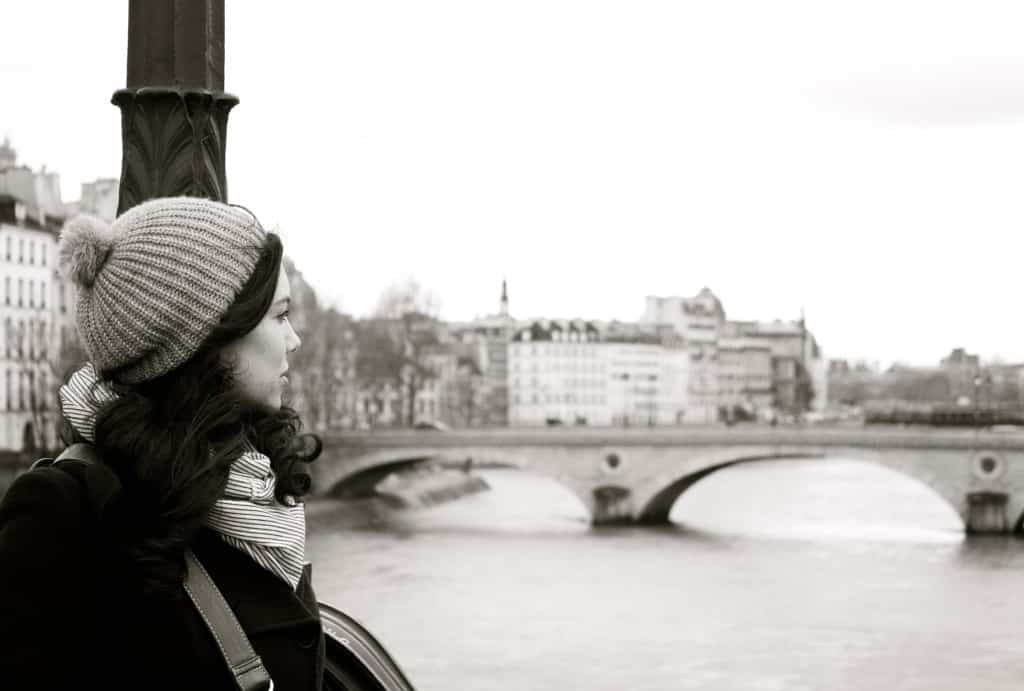 Thank goodness for jetlag that allows me to be awake at 5 AM starting this post! (It's 11 AM Europe time after all.) We got back last night from 12 amazing days of sightseeing in Paris, Venice, Florence and Rome. It was such a whirlwind of planes, trains, and hotels, and doing this recap for you is really going to help me document and remember my time in each city. It is going to take me a few days to get back into the swing of things baking wise- but I hope to be back to my normal schedule by the middle of next week. In the meantime- I hope you don't mind me sharing some highlights from the trip! Lets start with the first installment of our time in Paris!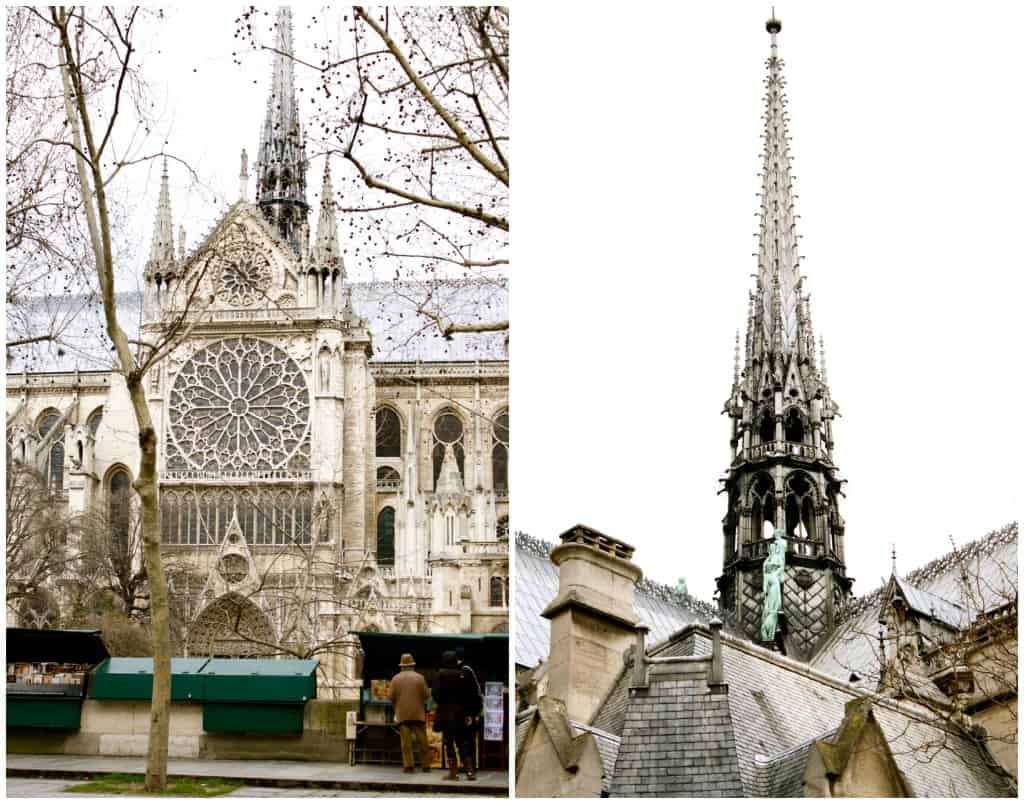 Our first day in Paris was a bit rough, as we arrived at 8 AM Paris time and didn't sleep much on the plane, we were pretty sleepy and out of it all day. We did however make our way to the beautiful and iconic Notre Dame cathedral. It was truly breathtaking- I couldn't get over all the detailing on the towers.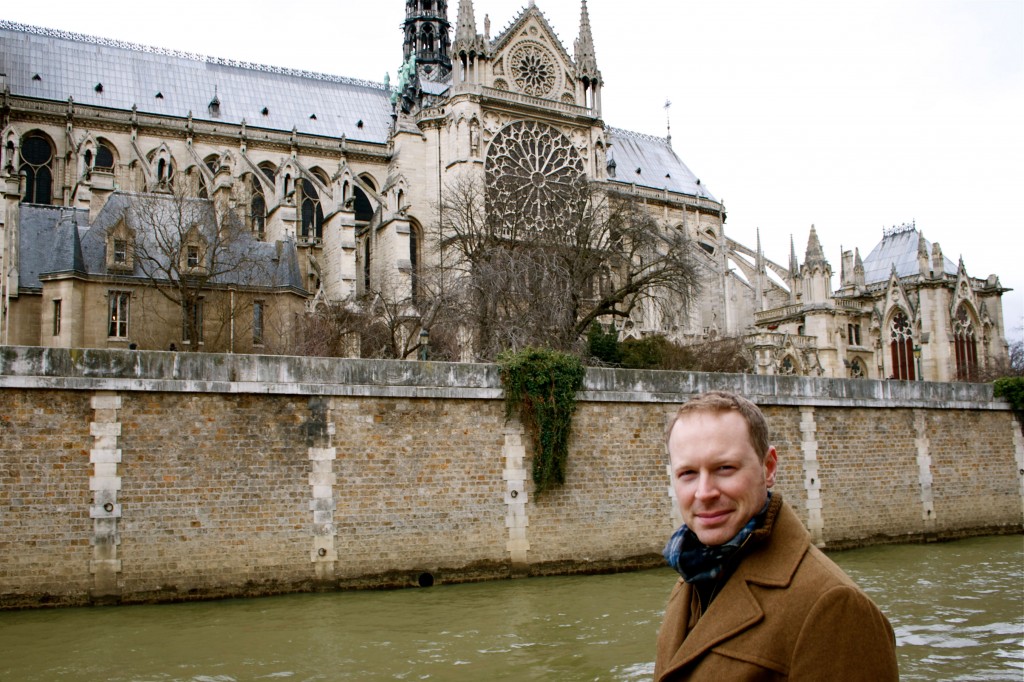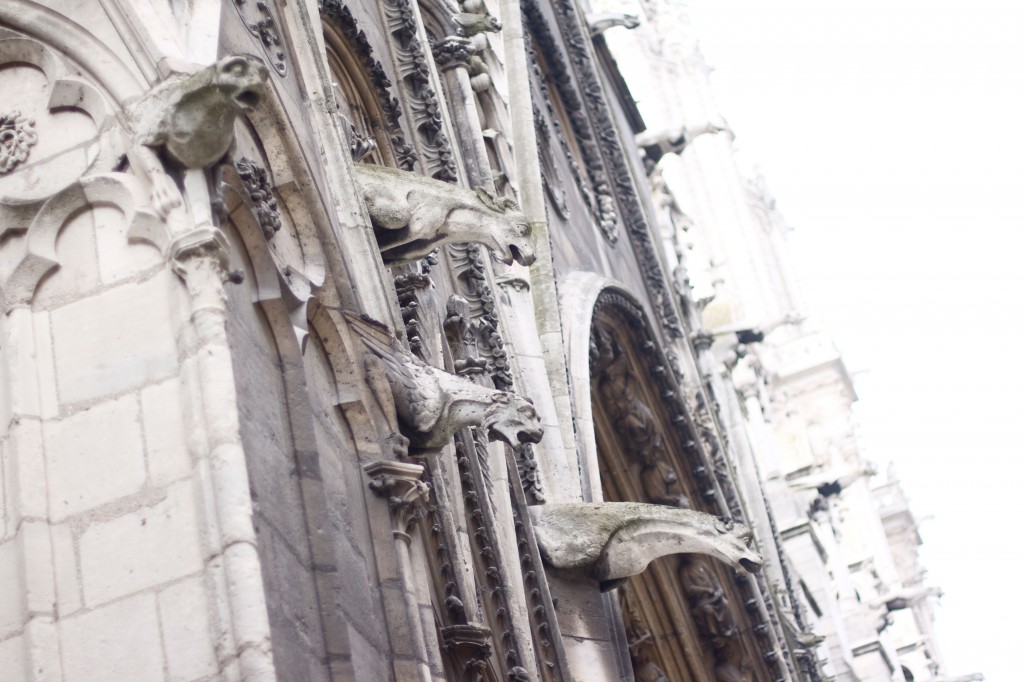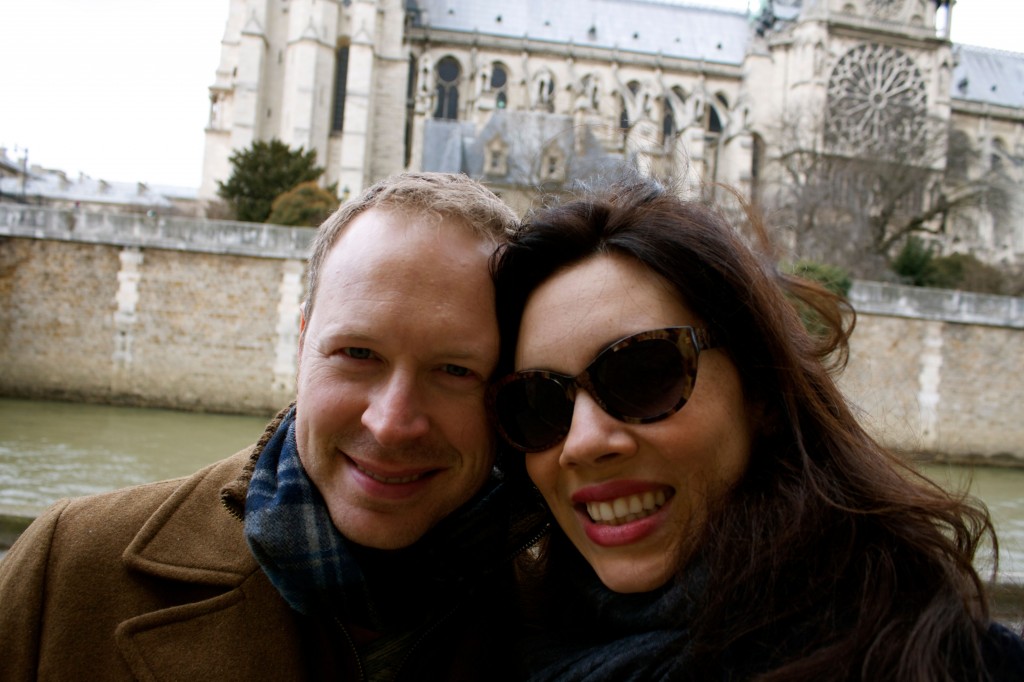 (This self photo I took on the first day is the only picture of the two of us from Paris- luckily I felt more comfortable asking passerby to use my camera in Italy!)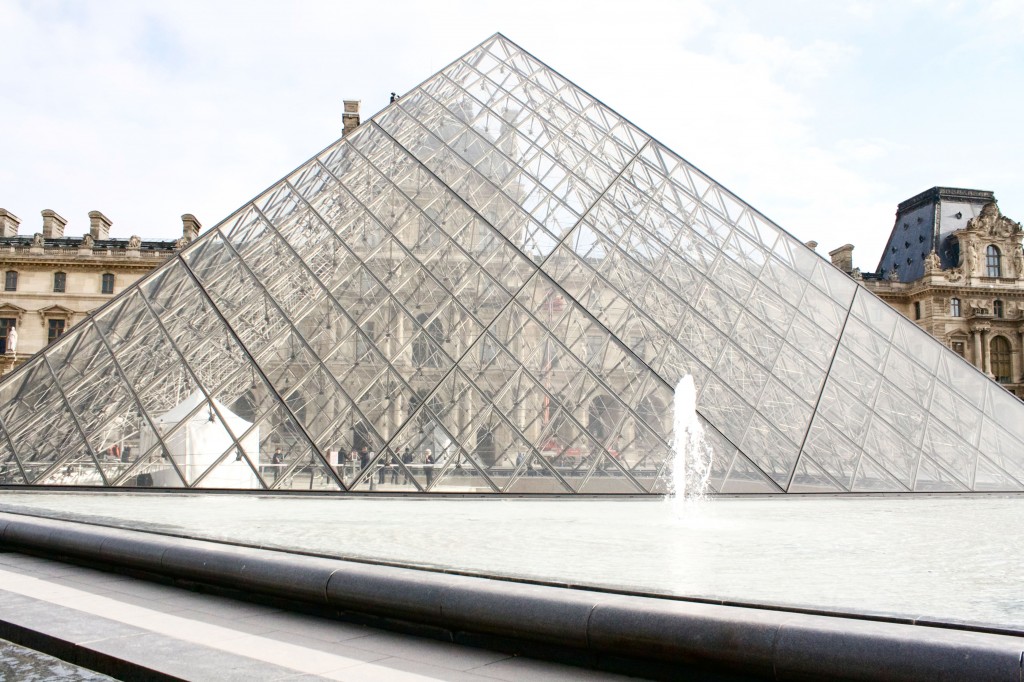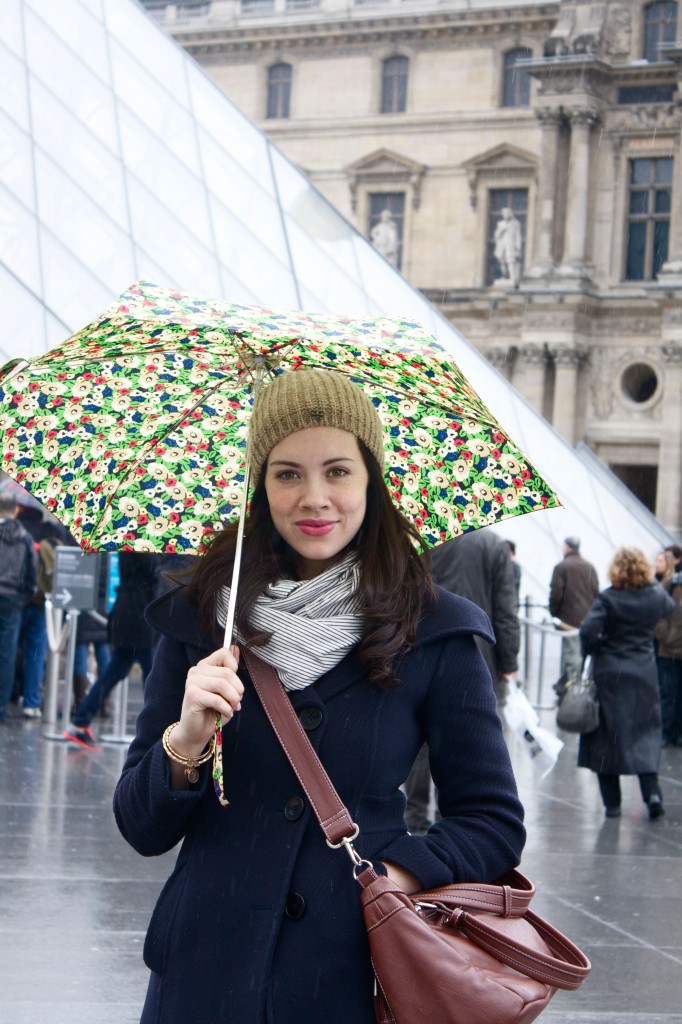 The next day was all about the Louvre! We got up early to get into line, and spent all morning wandering and listening to our handy audio guides…of course I braved the throngs of tourists to sneak a small peek at the Mona Lisa.
This guy sure was a good sport about all the pictures I took of him on this trip. He was also sweet to get behind the camera a bit himself! :)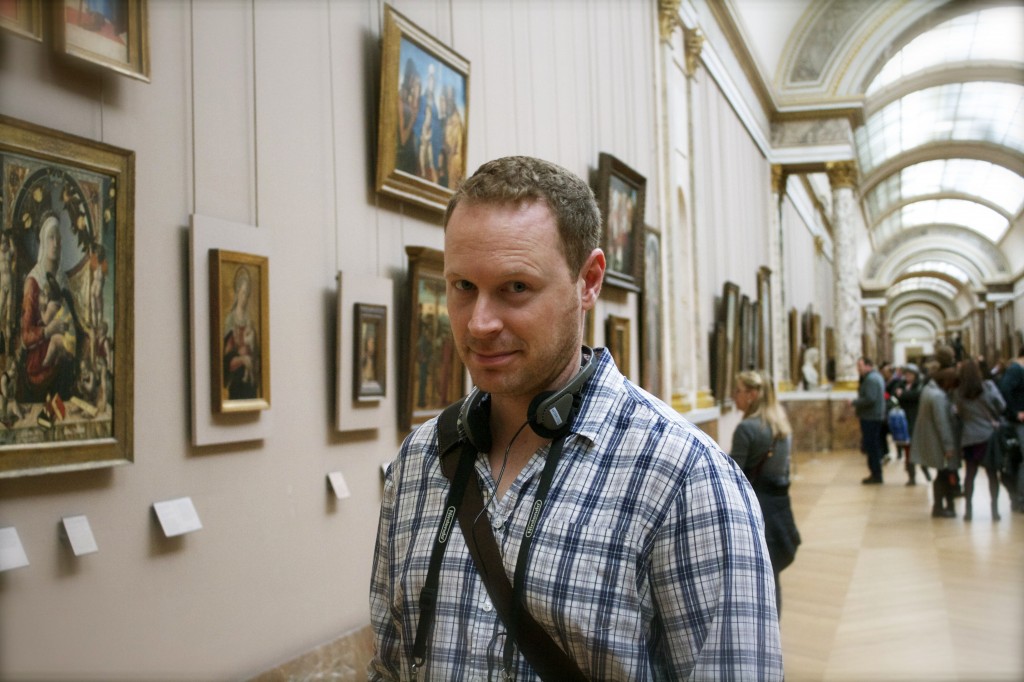 In our four Paris days, I sure did eat a lot of macarons. The first place we tried was Pierre Hermé – they were wonderful! Perfect shells and a thick creamy fillings.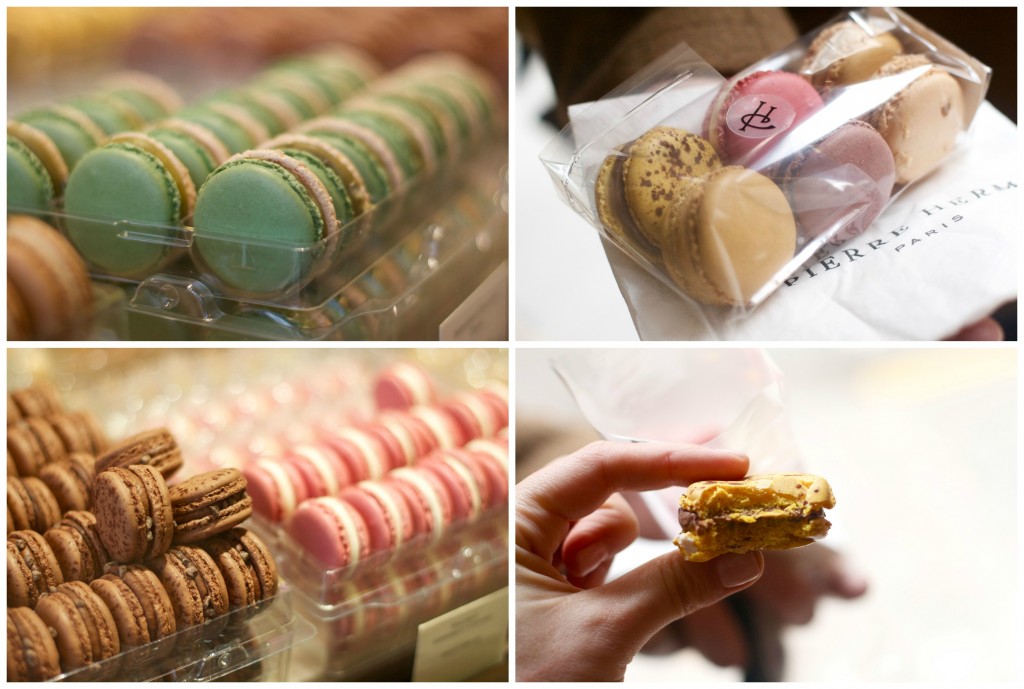 We couldn't wait long to get a peak at the iconic Eiffel Tower. We went at night when it was all lit up and sparkly.- once from afar and once up close and personal. Maybe the native Parisians find it cheesy- but for us it was so magical!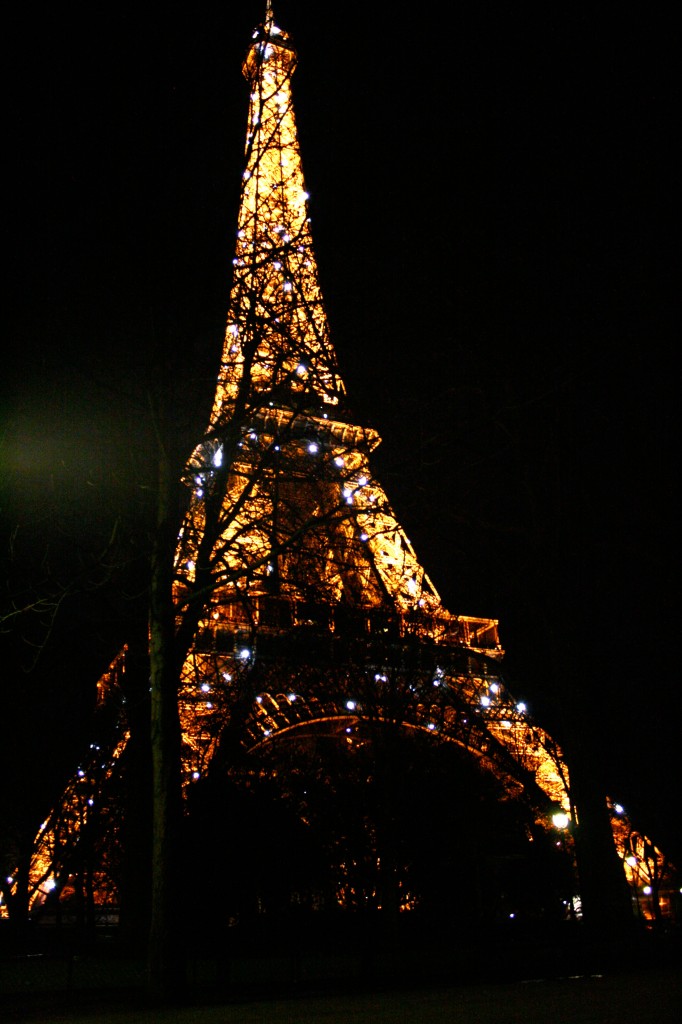 Below are a few random photos from day three. The view from the huge clock in the Museé d'Orsay was one of my favorites: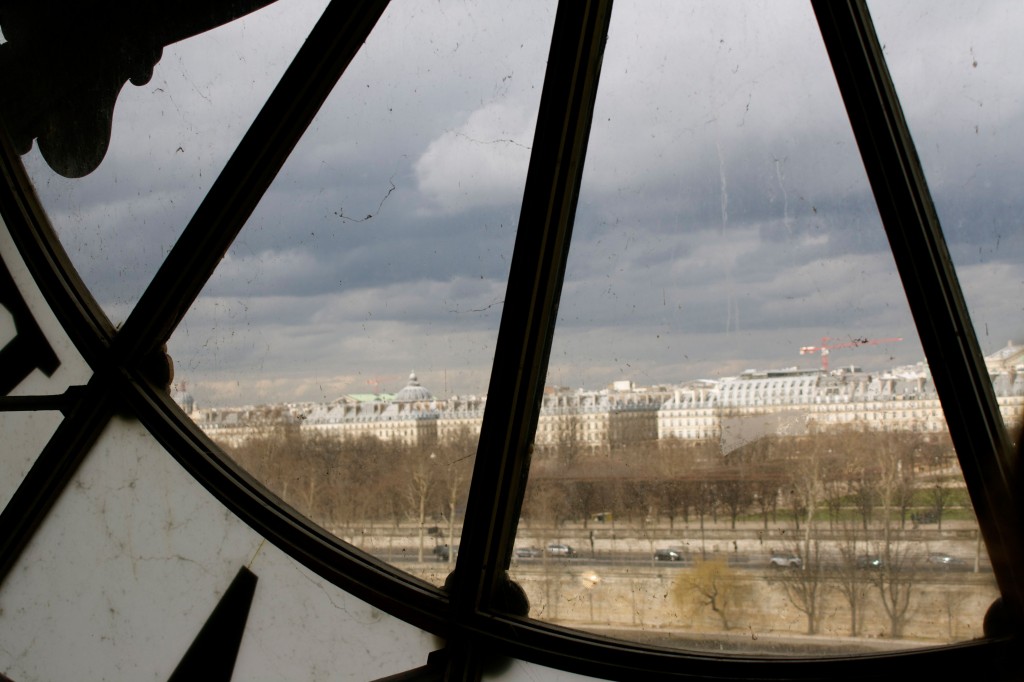 Another cold day walking near the Notre Dame.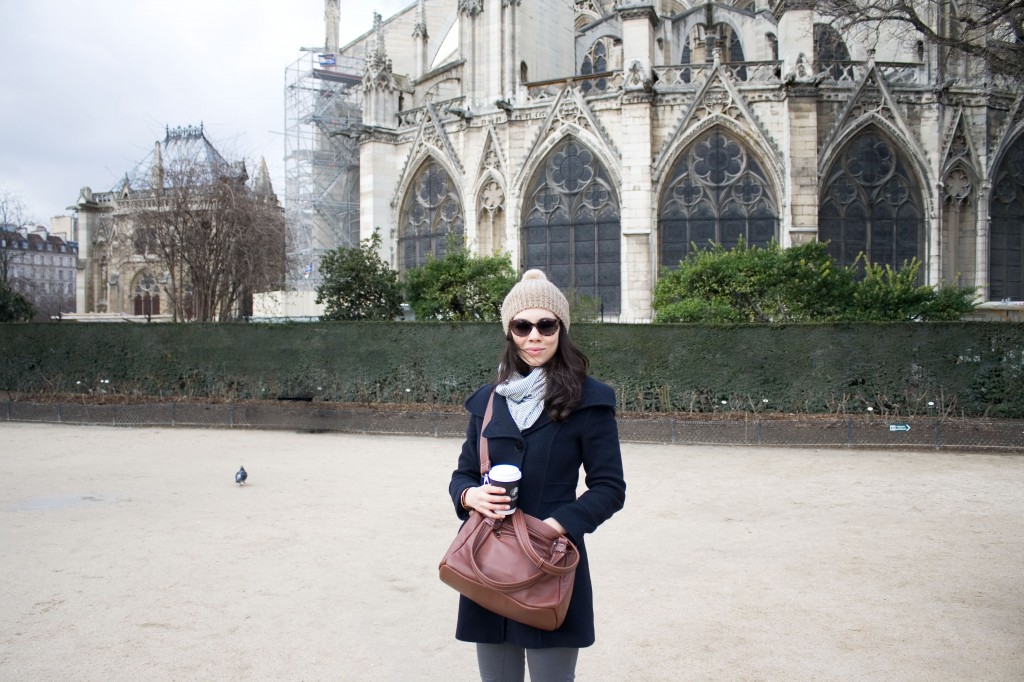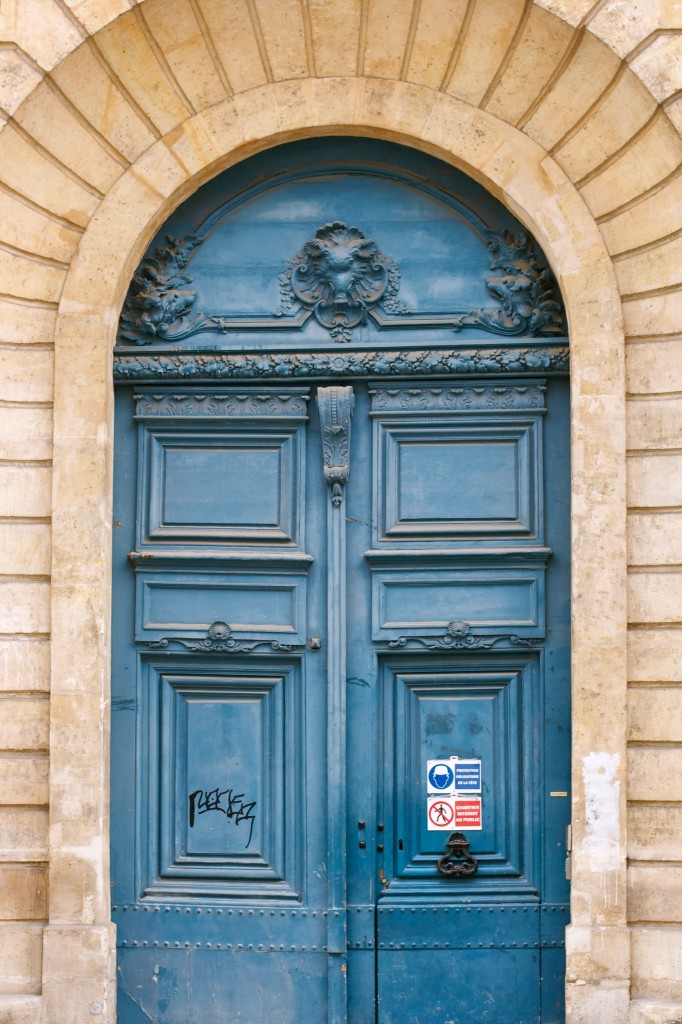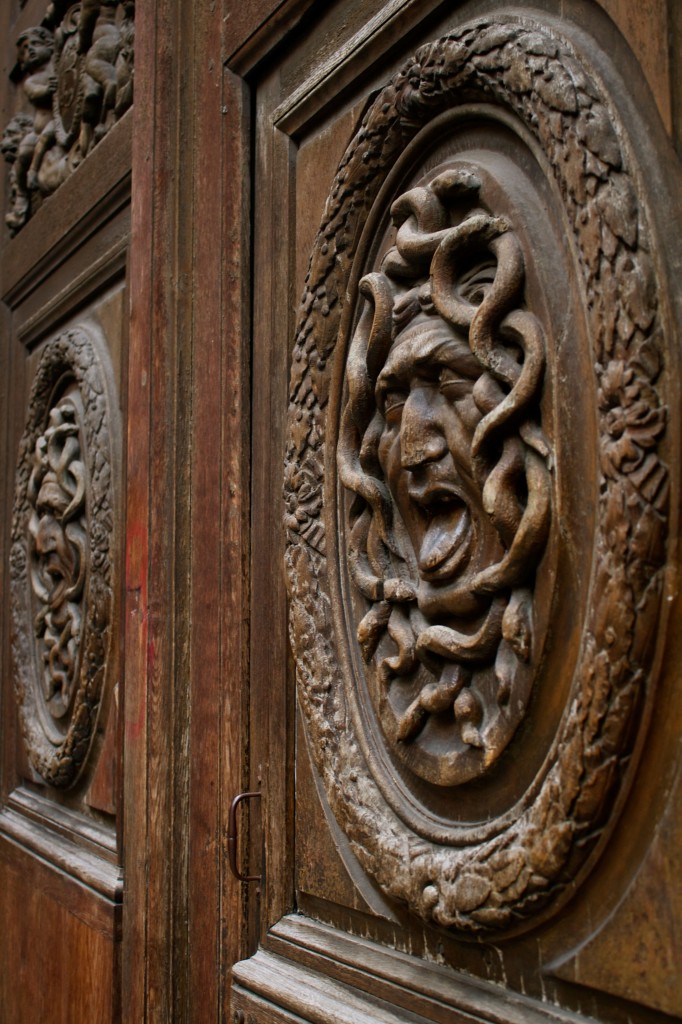 The doors in Paris were unbelieveable. Every corner we turned was another brightly painted, ornate entryway.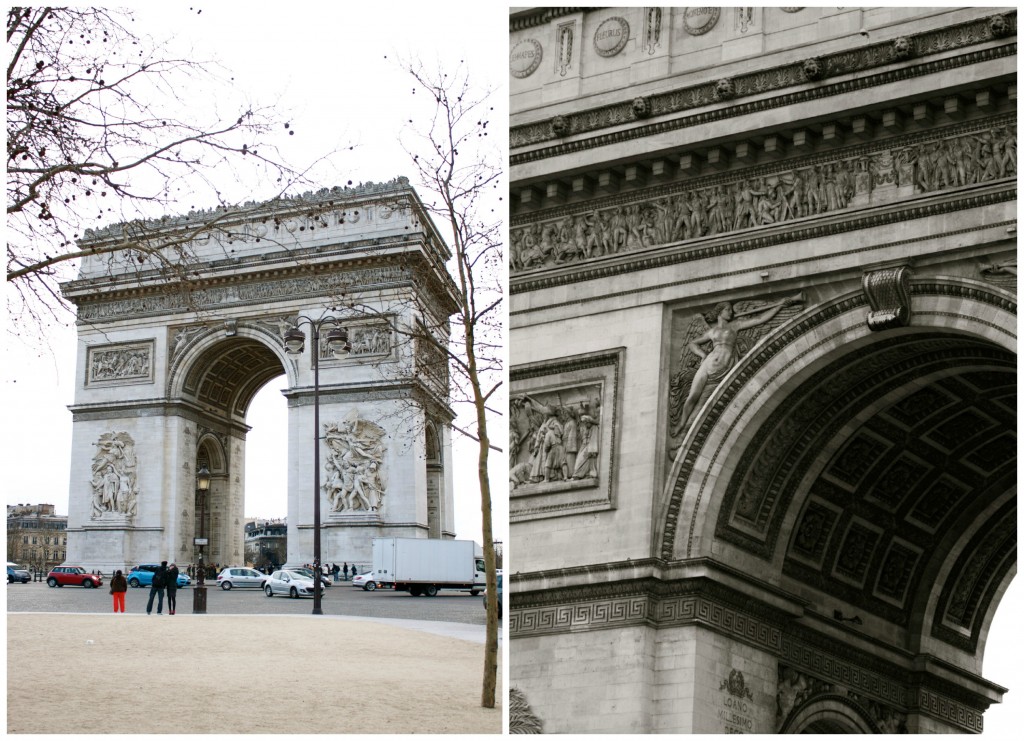 The Arc du' Triomphe was so iconic and beautiful. (And a great starting point for a stroll down to Laudree!!)
Are you surprised the Salted Caramel macs were my favorite? (It's one of the recipes I learned in my class so you can bet I'll be making them soon.)
I have to be honest- we were't crazy about much of the food in Paris. Maybe I don't have a sense of adventure with things like beef tartar, fois gras and escargot- or maybe French food just isn't my favorite. However- I couldn't get enough of the pastries and bread. The pain au chocolat (above) from Patissiere Viennoise was to die for.
On our last day- we did have one meal we really loved and would go back to Bistro Poulbot in Montemarte in a heartbeat. Andy was adventurous and tried pigeon (he actually really liked it,) we had a baked egg appetizer that was wonderful, and my lamb entree was tender and delicious. Compared to Italy though- we had a very hard time finding food we liked. (Next time- I think we'll still to casual eats- crepes, pastries, falafel etc.)
After this wonderful lunch, I went to my macaron class which was amazing. I think that whole learning experience deserves it's own post- so I'm planning to do that once I get all the ingredients and can get a helper to document it all. (Hopefully next week.)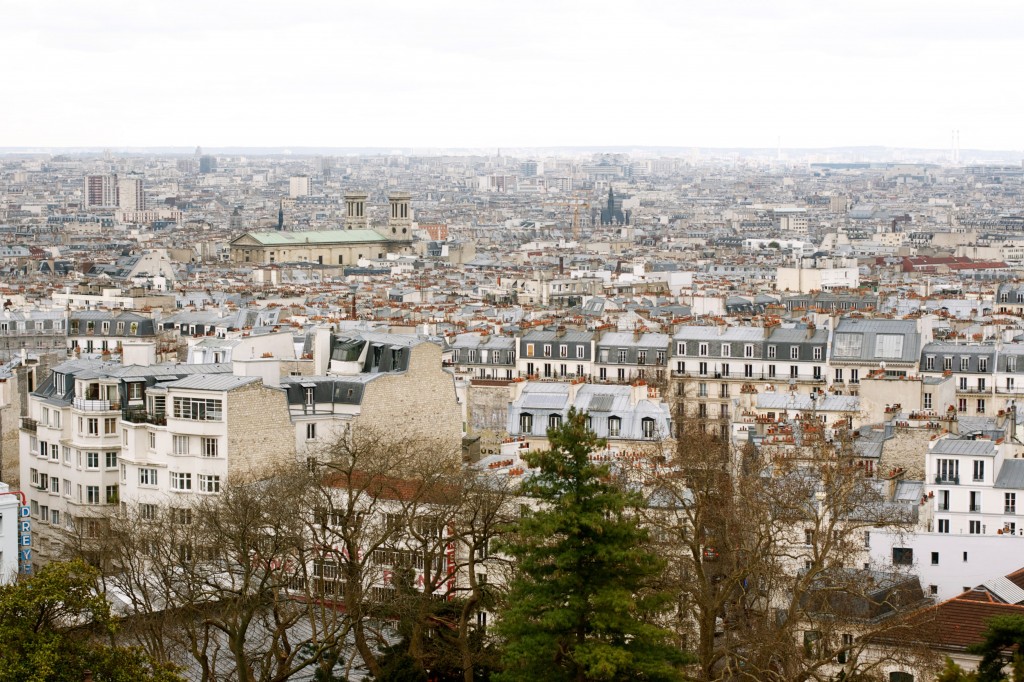 I am so glad that we visited Montmarte on our last day because it was truly amazing. We had a great view of the whole city and had such a peaceful evening, snacking on cheese from a local shop, watching the people below us.
Of all the many old churches we saw on this trip, nothing was quite like Sacre Couer. It's a hike to get to, but man is it gorgeous.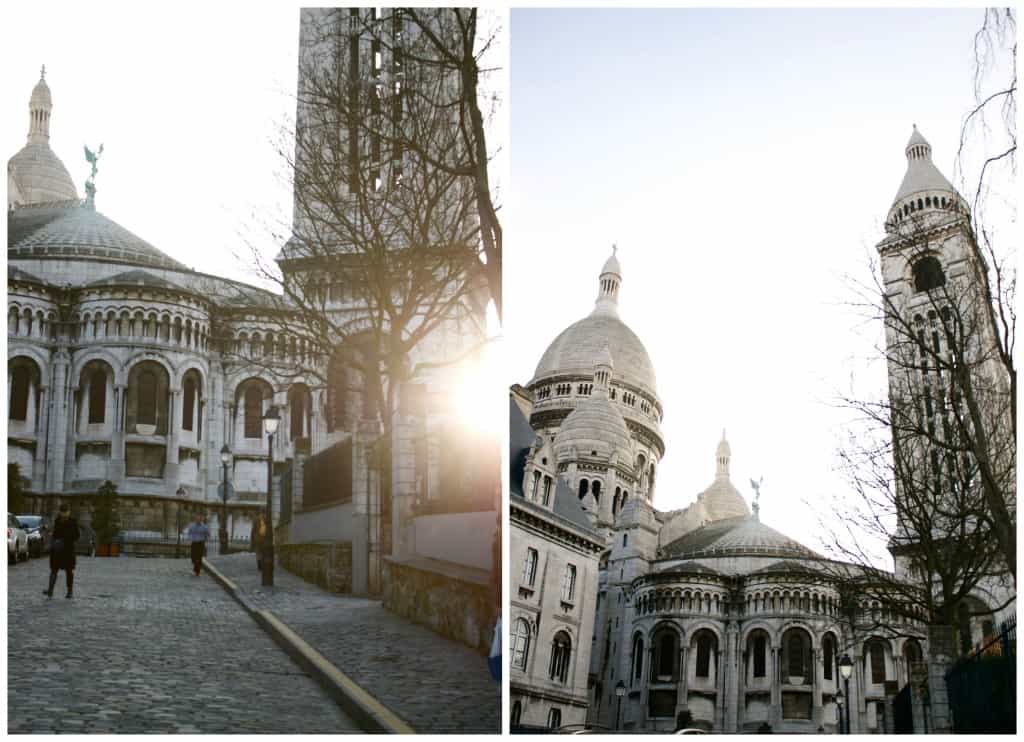 Is anything more picturesque than peering over Paris to the Eiffel Tower in the distance? I love this picture so much.