Peach Buttermilk Upside Down Cake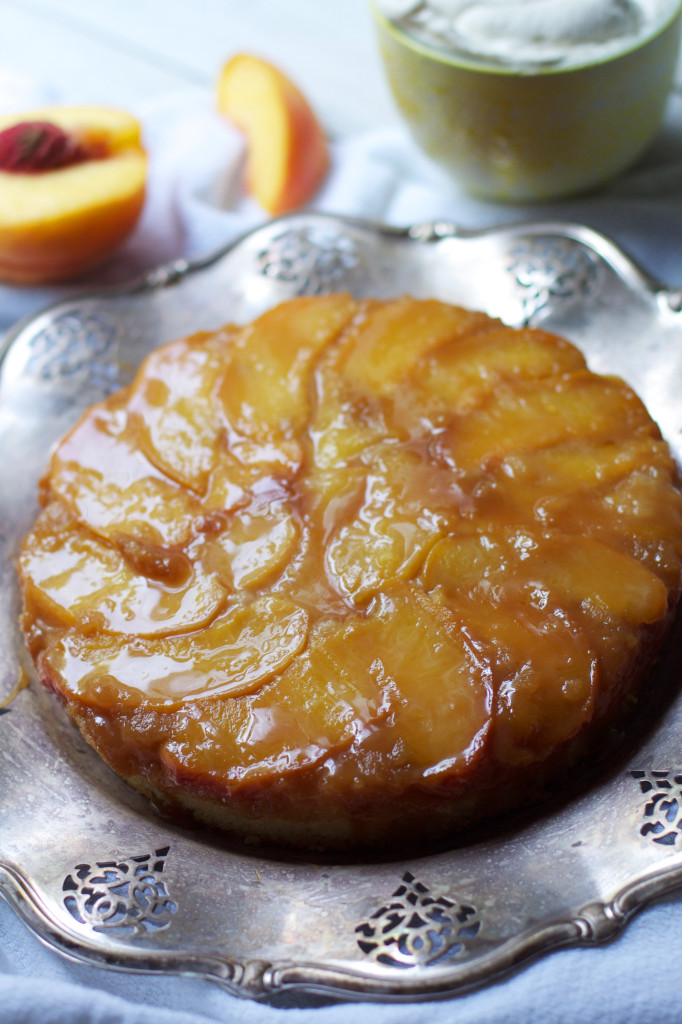 Dear New York in the summer, I forgive you.
I know in the majority of my blog posts I have complained about your stinky, humid, too-hot-for-anything ways, but you have made it all right this year. It's been much more pleasant than my first 8 summers and turning my oven on has not been half bad. This better mean you will be nicer this winter too as this past one was just stupid.
Thanks a bunch,
Audra
I'm so tired you guys. When I start writing letters to inanimate objects like cities and seasons, you can bet my sleep deprivation has suddenly gotten to the point of being a bit delirious over here.
So- instead of pretending I have something interesting to say about this recipe just know this: Peaches are in season, this cake is super easy, this cake is super fresh, light, and delicious. Have I talked you into it yet? Just make it ok?
Alright cool- I am going to go back to lying in the entryway to the kitchen to prevent Hugo from crawling in and licking the floor like a puppy. #whydoeshedothat?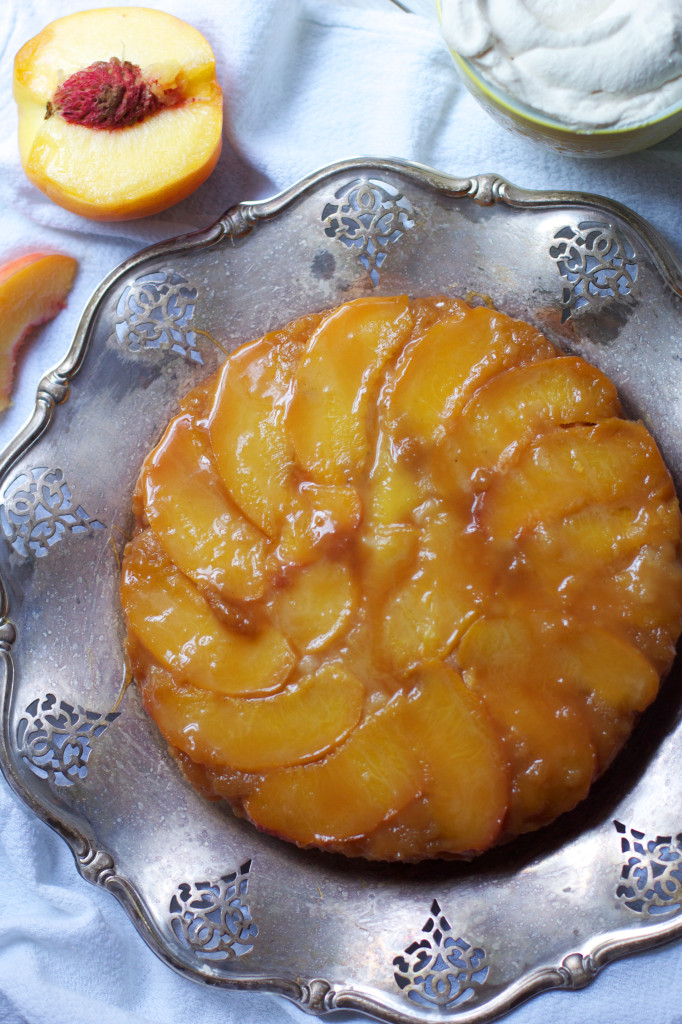 Peach Buttermilk Upside Down Cake
Ingredients
1/2 Caramel Sauce
1 tablespoon brown sugar
2 large peaches- cut into slices
1 cup all-purpose flour
1/2 teaspoon baking powder
1/2 teaspoon baking soda
1/4 teaspoon salt
1/2 stick unsalted butter, softened
1/2 cup sugar
1/2 teaspoon pure vanilla extract
1 large egg, room temperature
1/2 cup well-shaken buttermilk
Instructions
Preheat oven to 375F. Butter and flour an 8-inch cake pan. Set aside.
In a medium-sized bowl stir together the flour, baking soda, powder, and salt.
In a large bowl fitted with a paddle attachment, cream together the butter and sugar. Add the egg and vanilla extract and beat until smooth.
Add the flour and buttermilk alternately, starting and ending with the flour. Mix on low speed until just combined.
Spread the caramel sauce on the bottom of the cake pan and sprinkle the brown sugar on top. Arrange the peaches on top of the sugar and then spread the batter smoothly over the peaches.
Bake for 25-30 minutes, or until a cake tester inserted into the middle of the cake comes out clean.
Nutrition Information:
Serving Size:

1 grams
Amount Per Serving:
Unsaturated Fat:

0g