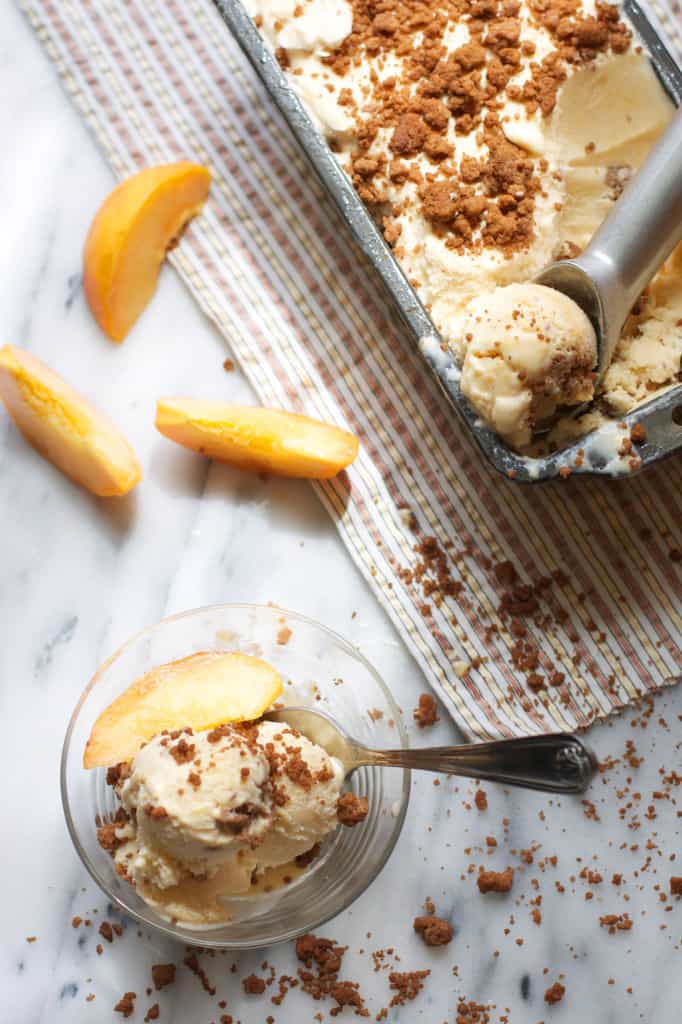 It's no surprise that I have another fruity recipe for you today. Where the fall and winter are about warm spices and comfort foods- summer is all about cool, refreshing and lots of fruit. Juicy peaches that drip down your chin after a big bite may be my very favorite summer fruit variety- and they are definitely what inspired this ice cream flavor.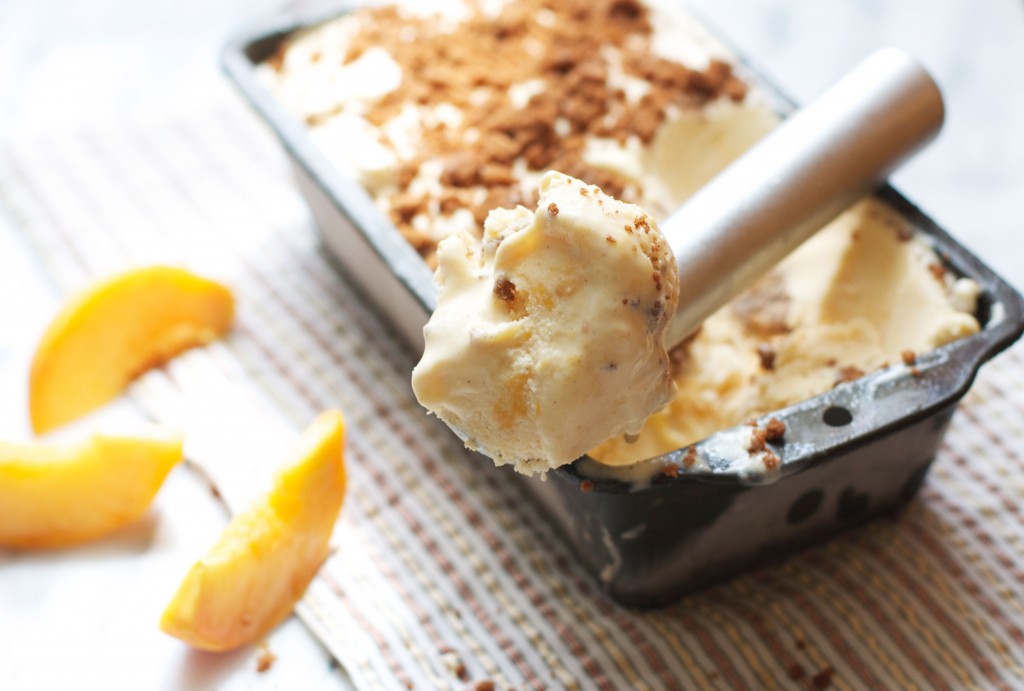 A light and creamy ice cream base full of fresh peaches is made even more delicious with a cinnamon crumble mix-in. It tastes just like peach crisp a la mode- but in one perfect ice cold bite. Andy claims this is the best homemade ice cream I've ever made and I have to agree. (Though I was unhealthily addicted to this Salted Caramel Ice Cream which I still dream about.)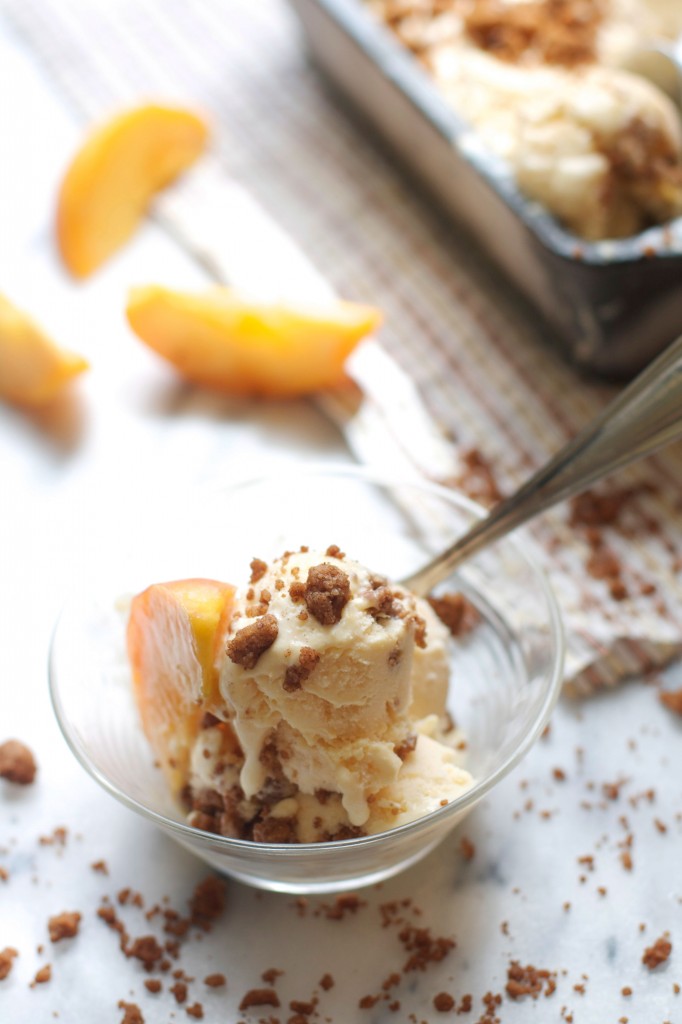 I'm still in the Carolinas visiting my in-laws and the rest of Andy's huge family. Today a bunch of us drove to Charleston for the night and so far I am loving it! Make sure to follow my instagram feed for picture updates! (Link on the right sidebar or in the footer.)
Ingredients
4 large peaches
1/2 cup water
3/4 cup sugar
1/2 cup sour cream
1 cup heavy cream
1/4 tsp vanilla extract
A few drops of freshly squeezed lemon juice
For the crumble:
1/4 cup brown sugar
3/8 cup flour
1 1/2 tsp cinnamon
pinch of salt
3 T cold butter cut into small pieces
Instructions
Peel the peaches and cut into chunks over a medium saucepan (remove pits)- catching all the juice. Cook over medium heat with the water, stirring occasionally- until soft and cooked through-about 10 minutes.
Remove from the heat, stir in the sugar, then cool to room temperature- speeding the process up in the fridge or freezer if necessary.
Puree the cooked peaches and any liquid with an immersion blender or food processor adding the sour cream, heavy cream, vanilla, and lemon juice. Blend until smooth but with some peach chunks remaining.
Chill the mixture thoroughly in the refrigerator, then freeze it in your ice cream maker according to the manufacturer's instructions. After churning- layer ice cream with the cinnamon crumble before letting it all harden in the freezer.
For the Crumble:
Combine the dry ingredients and whisk together. Using your hands add the butter- working into the sugar mixture until crumbly.
Bake at 375 F until golden and crisp- about 10-15 minutes. Allow the crumble to cool and then break apart with your fingers.
Notes
Adapted from The Perfect Scoop by David Lebovitz.
Nutrition Information:
Serving Size:

1 grams
Amount Per Serving:
Unsaturated Fat:

0g