Peach Dump Cake From Scratch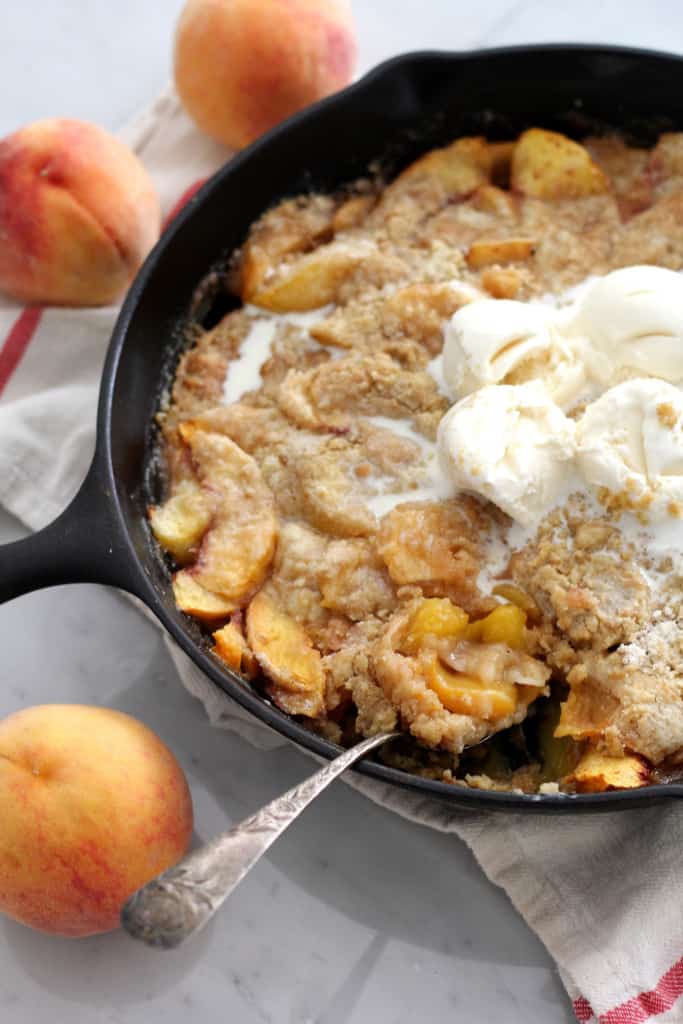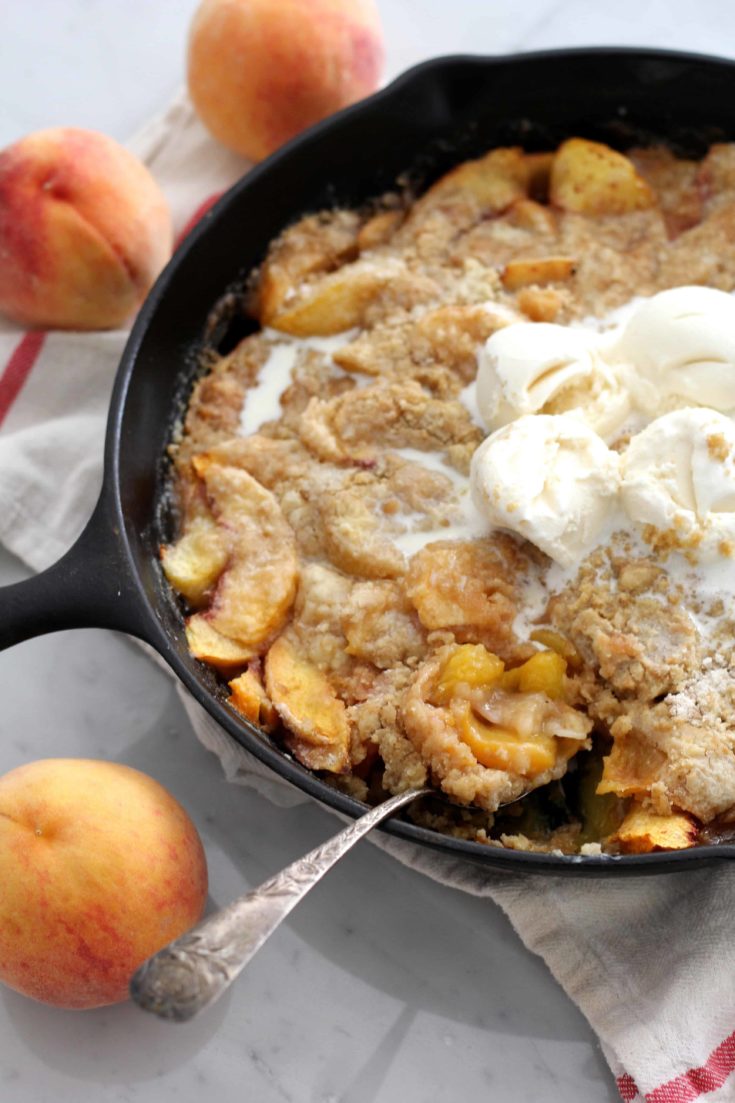 It has been so long since I last posted a recipe, and so much has happened since, I don't really know where to begin.
As I mentioned in my last post, we've moved from my beloved NYC to a beautiful new home in Chicago.
The move itself was not without drama, including almost not getting the moving truck we had deserved, 10 hours stranded at the airport with both kids due to 2 cancelled flights, almost not actually closing and moving into the new house due to some contract glitches, resulting in our new couch hanging on the porch while we figured it out and 3 movers being paid to sit around waiting.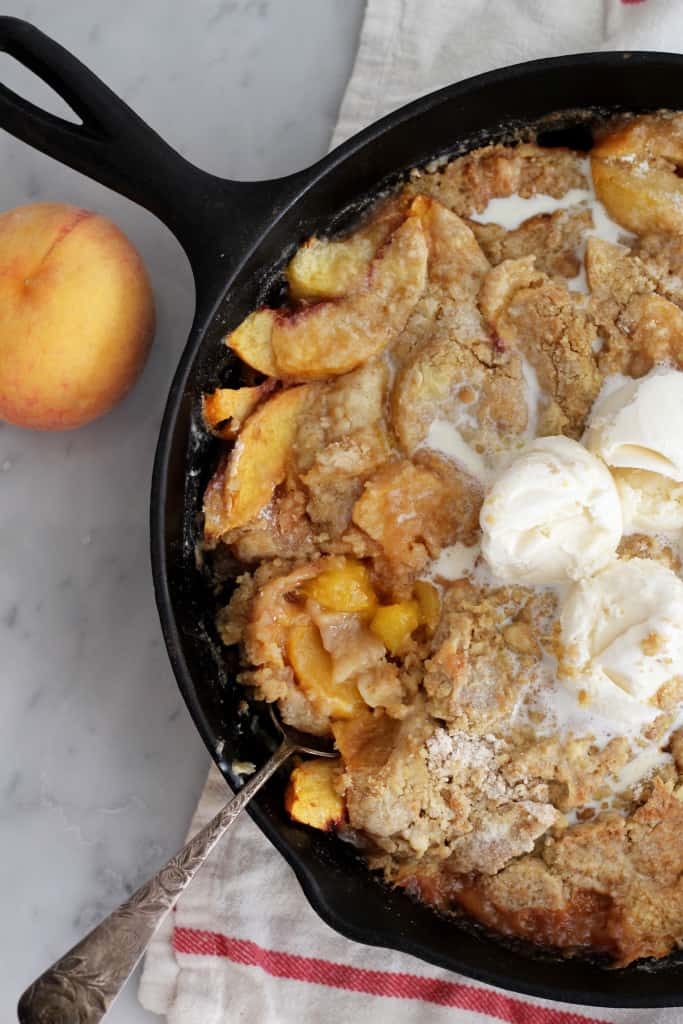 Needless to say, it was a stressful few days but now we are here and I couldn't love this new home more. You have have seen a few sneak peeks on my Instagram, but I promise to post more about it soon. In the meantime, I finally found the time to do some baking and I must share it with you.
I feel like these easy baked fruit dessert have turned me into a bit of a one-trick-pony, but I just can't help it!
When August rolls around it's all about peaches and I need as many different ways to bake with them as possible. This recipe happens to be not only easy but extremely delicious, so I consider it a win win.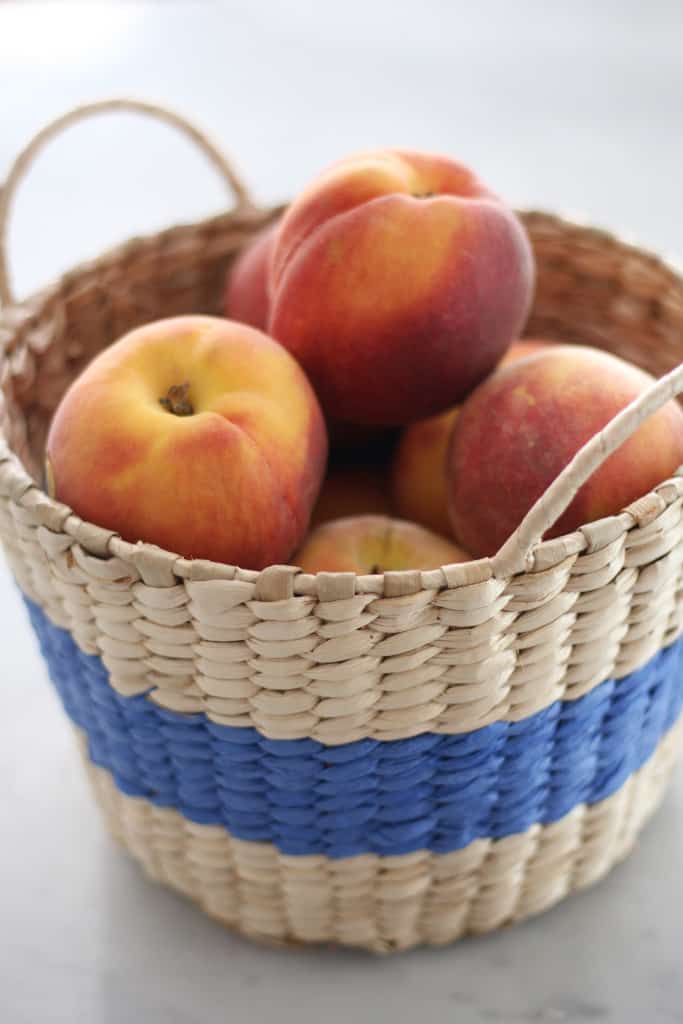 Now if you google "Peach Dump Cake," most likely you'll come across versions involving canned peaches and cake mix. I'm sure they are tasty enough in a pinch, (I mean they must be because there is no shortage of recipes,) but I need from scratch when it comes to desserts like this so I had to make it happen.
Baking with peaches usually involves peeling them which can take a few minutes, but I still think this whole process is super easy. Kinda like peach cobbler but one step easier because the topping is just piled on. Topped with large amounts of vanilla ice cream, I absolutely adored this.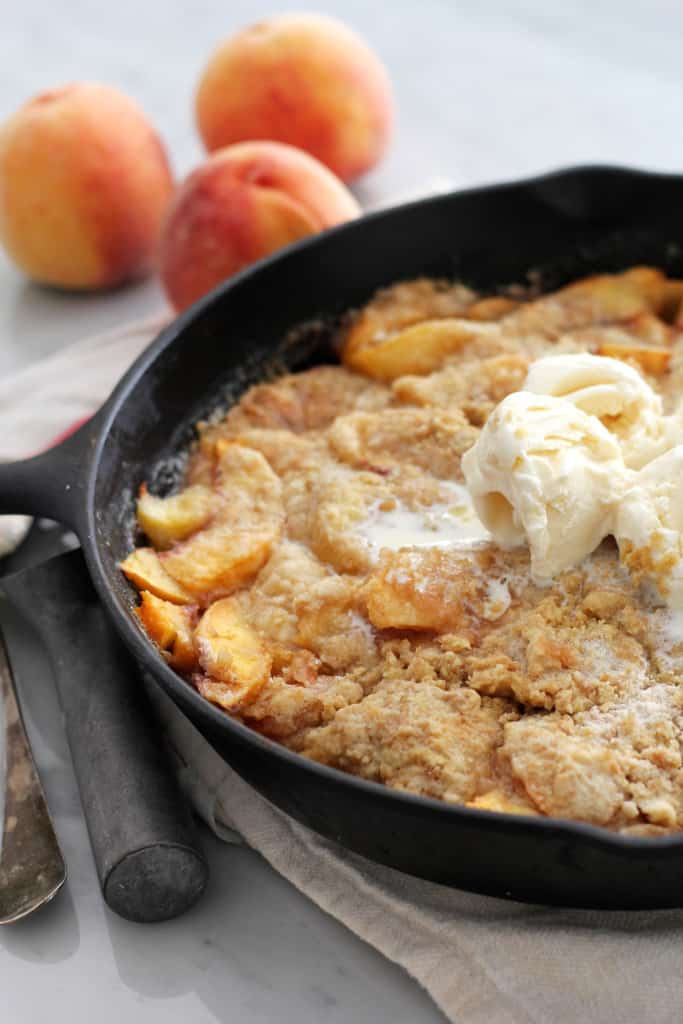 There you have it folks, what I hope is my return to recipes, delicious desserts and more content around here. Thanks for your patience!
I feel like every bit of spare energy I have is being poured into decorating and getting settled, (how long is it acceptable to still have unpacked boxes around?), but I'm working at finding a balance. Have a wonderful weekend!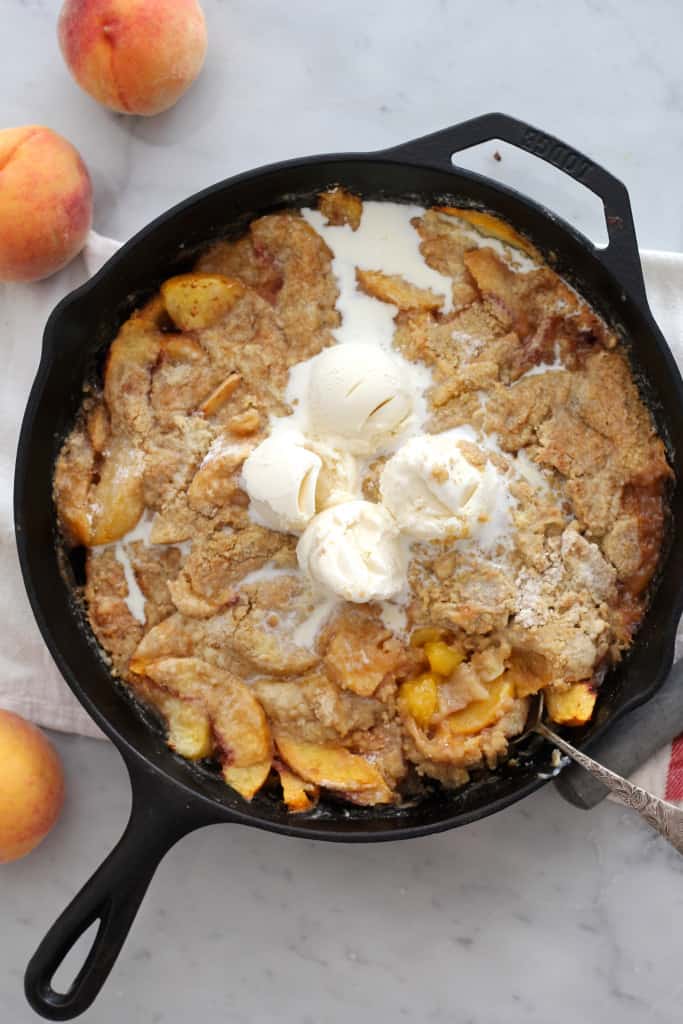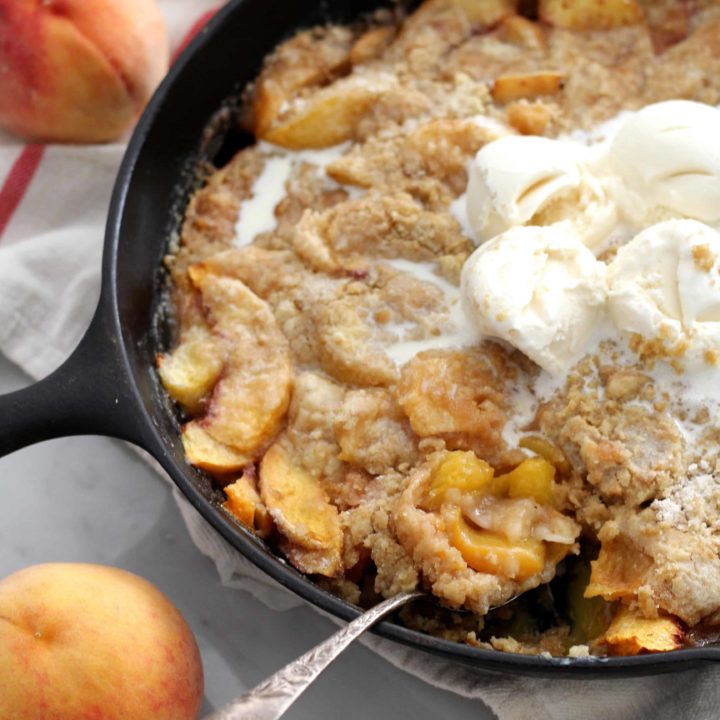 Peach Dump Cake (From Scratch!)
Ingredients
6 cups of peaches, peeled and sliced*
2 tablespoons cornstartch
1 and ¼ cups flour
¾ cup brown sugar
1 teaspoon baking powder
½ teaspoon salt
1 stick of unsalted butter, cut into small pieces
Instructions
In a 9-inch skillet or baking dish, gently combine the peaches and cornstarch.
In a small bowl, combine the flour, brown sugar, baking powder and salt. Sprinkle the mixture over the peaches, and dot with the butter, making sure it is evenly distributed.
Bake at 350F for 45-55 minutes, or until bubbly and golden.
Serve warm with ice cream!
Notes
*I prefer peaches peeled in my desserts, but if you don't mind the skin go ahead and leave them!