Peanut Butter and Jelly Ice Cream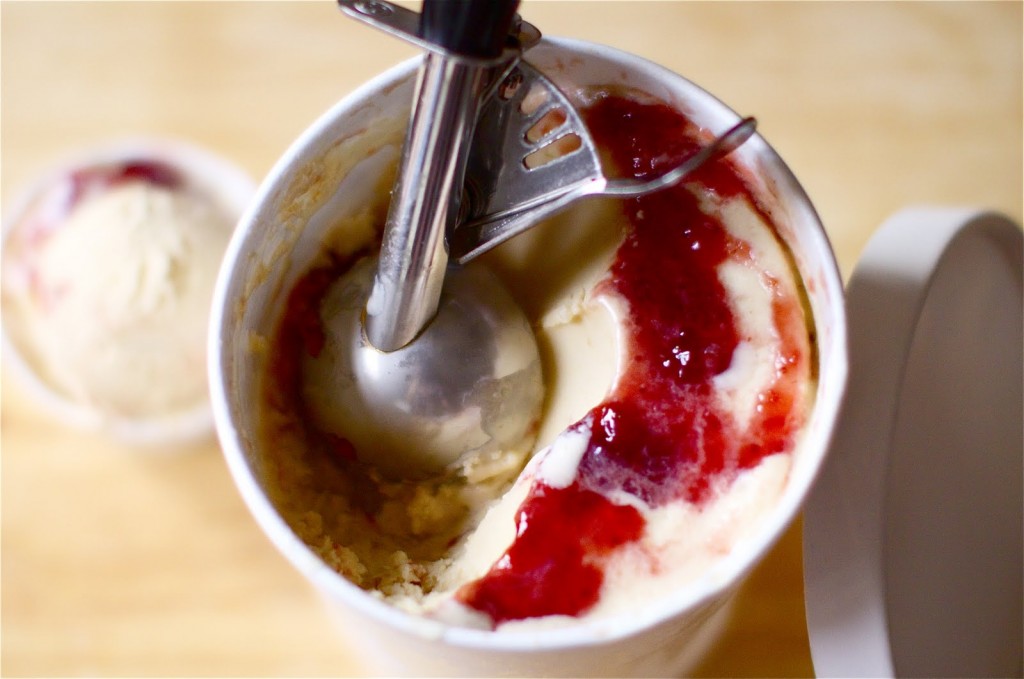 Hey guys. Yes- I'm still sharing recipes from last week's party. To be honest, making 12 desserts for one night left me feeling a little burnt out. Between the planning and the prepping and the baking and photographing and the hand-washing all the dishes, the night ended with me as a baking zombie. :)
A week has gone by though, and I think I feel ready for some baking therapy. This last week has been a stressful one, and sometimes the act of mixing and scooping and rolling makes me feel better. When life drama has me to the point of wanting to stare at the wall and eat a pint of Ben and Jerry's while listening to sad music, all it sometimes takes is whipping something up in my kitchen to bring me back to life a bit.
So, I after I finish typing this I am going to try. But for now, here is the wonderful ice cream that was almost everyone's favorite.
PS- I wish I still had some of this left over, but since I don't, one of the three pints of Ben and Jerry's in my freezer will have to do. :)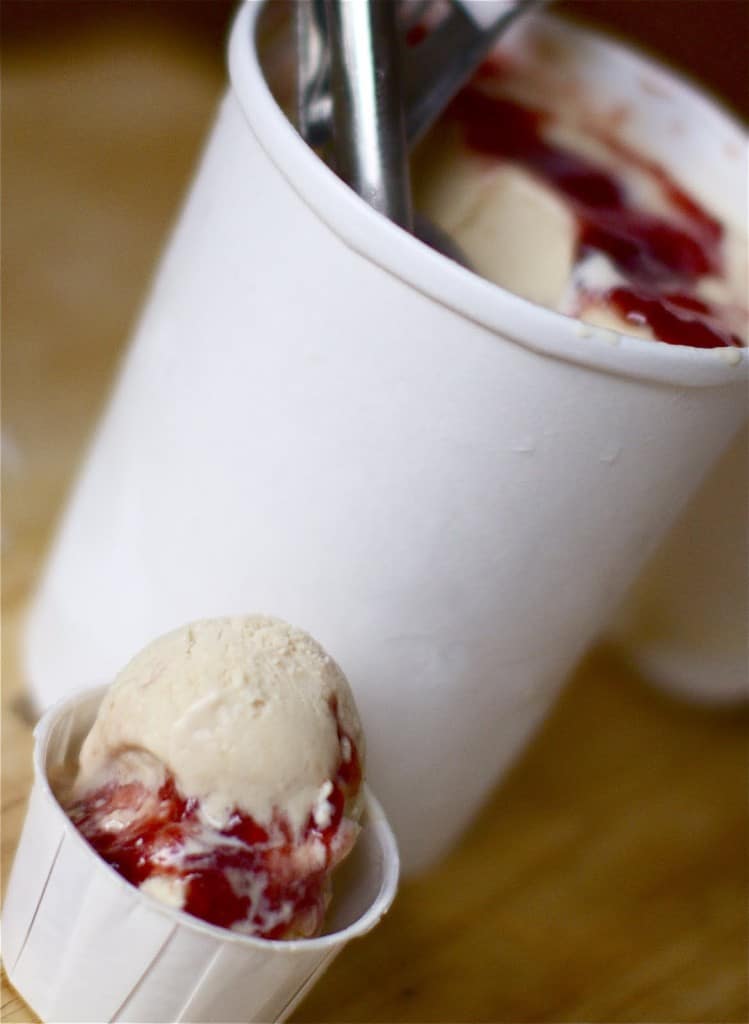 Peanut Butter and Jelly Ice Cream
¾ cup smooth peanut butter
¾ cup plus 2 tablespoons sugar
2 2/3 cups half-and-half
Pinch of salt
1/8 teaspoon vanilla extract
1/2-3/4 cup Jam or Preserves of your choice
Puree the peanut butter, sugar, half-and-half, salt, and vanilla in a blender or food processor until smooth.
Chill the mixture thoroughly in the refrigerator, then freeze it in your ice cream maker according to the manufacturer's instructions. In a tupperware or other container alternate the frozen ice cream with layers of jam. Freeze until firm. Enjoy!
Source: David Lebovitz