Peanut-Butter Cup Cookies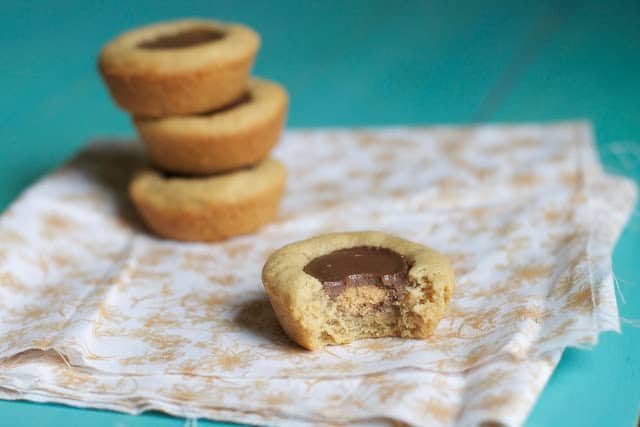 When it comes to Christmas cookies, often times the classic recipes are my favorites. My Mom's gingerbread boys are at the top of that list, followed by frosted sugar cookies, and these. Peanut butter blossoms used to be a must-have for my yearly holiday baking, but I was always slightly bothered by the hard-as rock hunk of chocolate in the middle when I really wanted something softer and more well-distributed. That's why these cookies have quickly become a new favorite. They are soft, cute and oh so easy. (The hardest part is un-wrapping all the peanut butter cups!)
When the lovely folks at PeaPod and Wayfair asked if I'd like to participate in a Holiday Cookie Bake-off I of course couldn't resist. They sent me some recipes of their own to use as inspiration for my cookie contribution. A chocolate-filled thumbprint cookie immediately reminded me of these favorites, and no cookie bake-off is complete without some peanut butter and chocolate right?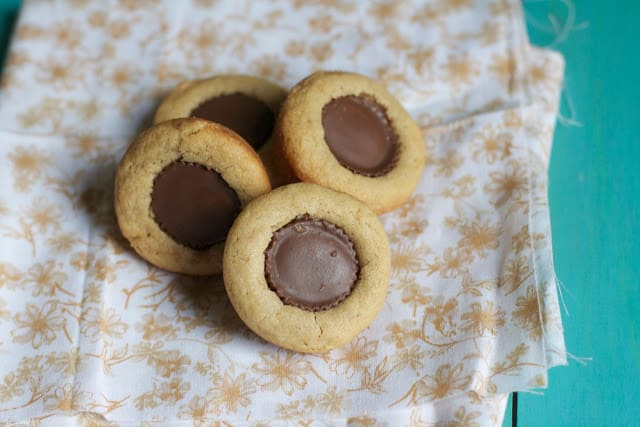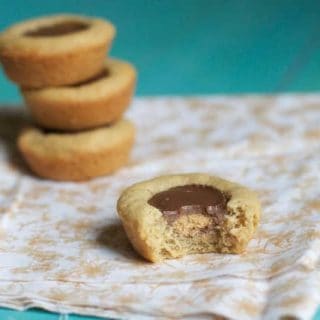 Peanut-Butter Cup Cookies
Ingredients
1 3/4 cups all-purpose flour
1/2 teaspoon salt
1 teaspoon baking soda
1/2 cup butter, softened
1/2 cup white sugar
1/2 cup peanut butter
1/2 cup packed brown sugar
1 egg, beaten
1 teaspoon vanilla extract
2 tablespoons milk
30-40 miniature chocolate covered peanut butter cups, unwrapped
Instructions
Place the un-wrapped peanut butter cups in the freezer to make them easier to handle. Preheat oven to 375 degrees F (190 degrees C). Mix together the flour, salt and baking soda; set aside.
Cream together the butter, sugar, peanut butter and brown sugar until fluffy. Beat in the egg, vanilla and milk.
Gradually the flour mixture; mix until just combined. Shape into 30-40 1 inch balls and place each into an un-greased mini muffin pan.
Bake at 375 degrees for about 8 minutes. Remove from oven and immediately press a peanut butter cup into each. Cool and carefully remove from pan.
Notes
I suggest chilling them right away, otherwise the chocolate will melt and make stacking difficult.
Nutrition Information:
Serving Size:

1 grams
Amount Per Serving:
Unsaturated Fat:

0g
Recipe adapted from:
All Recipes