Peppermint Bark Shortbread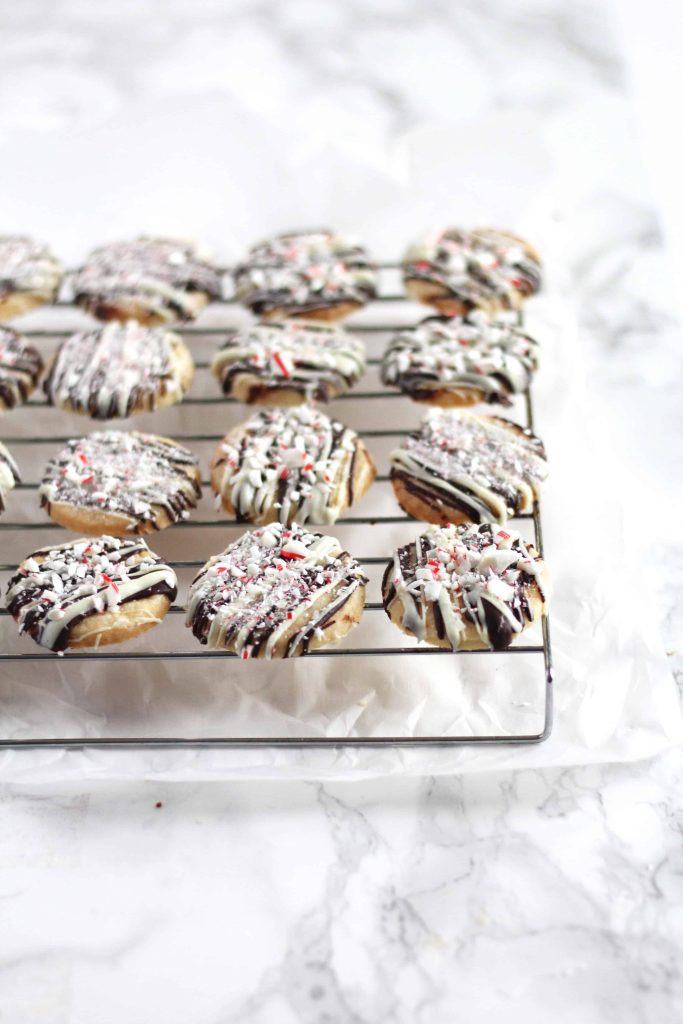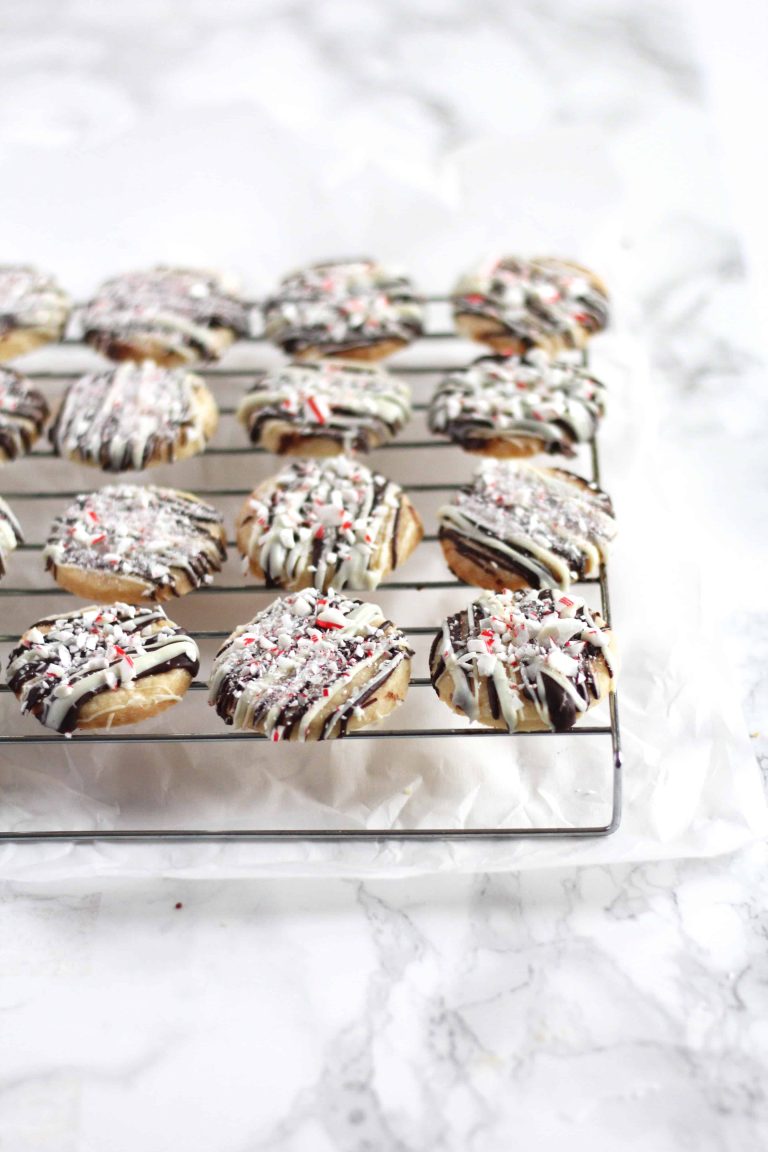 Last week I promised I'd bring the Christmas cookie goodness soon enough and I kept good on that. Here. we. go! I have at least one other amazing cookie recipe planned this week so get excited! Today I'm sharing a simple yet impressive, super festive cookie recipe. One that holds up well in cookie gift boxes, is fun to make with kids, (turns out toddlers love to "drizzle and sprinkle," but those cookies didn't make the blog post cut haha,) also they are just dang good. The shortbread is buttery but not too sweet, and the candy cane bits give the perfect crunch and minty flavor.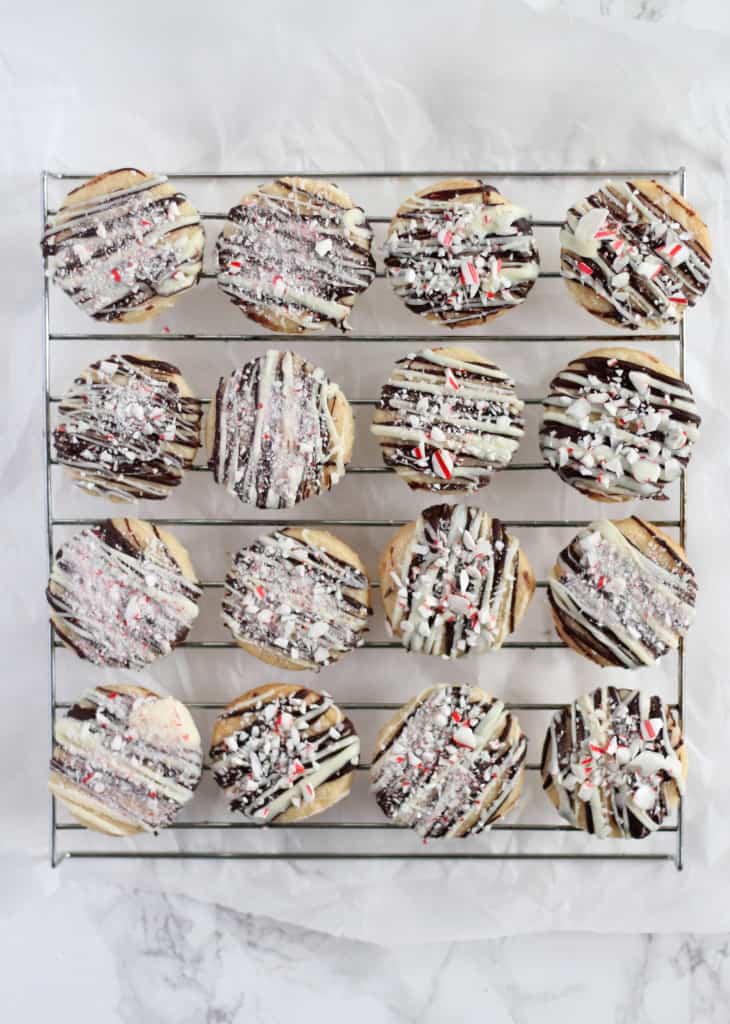 You can make your life super easy by simply rolling the dough into a log, freezing it, and slicing rounds to bake. I decided to slightly complicate things by rolling these out and cutting rounds but either option works. This base shortbread is really so perfect. It's a blank slate that you could use for any holiday baking creation. I'm thinking decorated, frosted cut-outs would be nice with this as a base cookie to reduce sweetness a bit, or you could use one of those spritz cookie press things with this dough. (That's what it's called right?)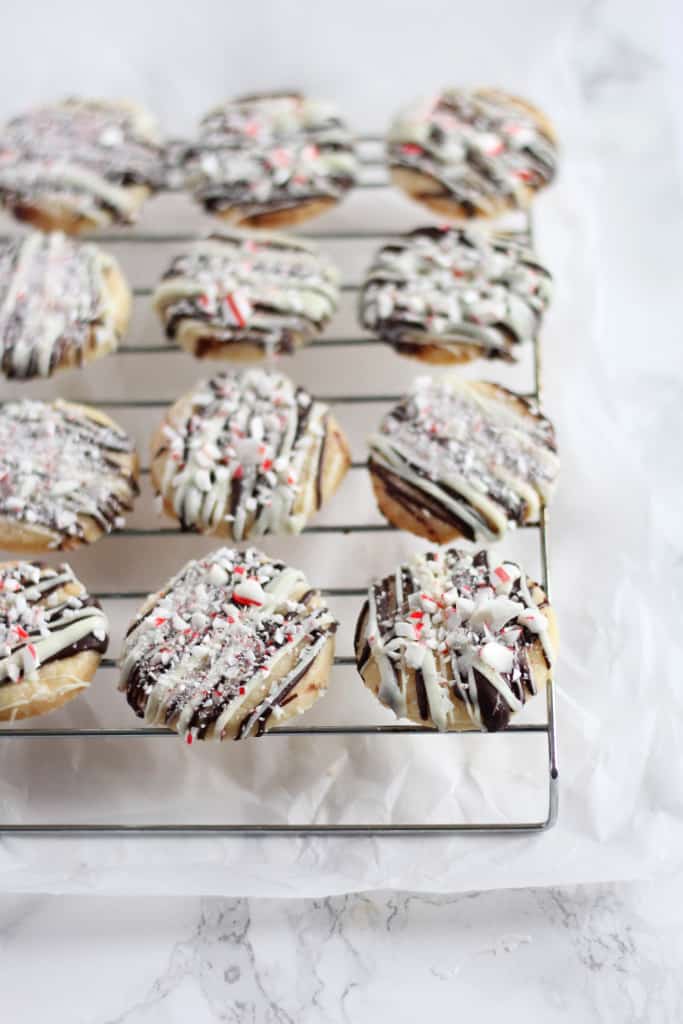 A new house in a more residential area means so many people to give baked treats to this year! Hugo has a preschool teacher now, and we have the nicest mail man who we have been friendly with, plus we live on a great block with so many sweet neighbors, I plan to make cookie boxes for everyone. I promise to show pictures of the finished product on my IG and here on the blog if I'm super ambitious… 13 days until Christmas you guys!!!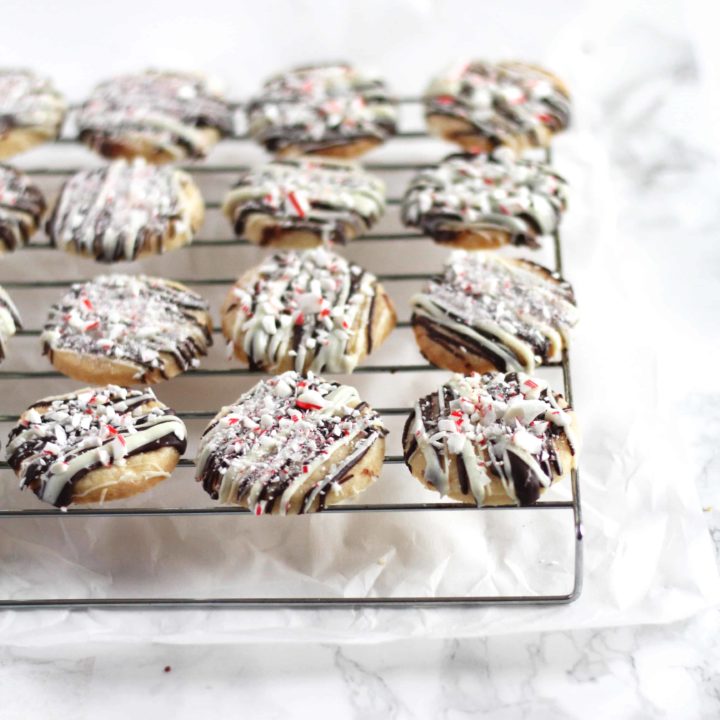 Peppermint Bark Shortbread
Yield:
3-4 dozen depending on size
Ingredients
2 cups butter, softened
1 cup white sugar
2 teaspoons vanilla extract
4 cups all-purpose flour
8 oz semi sweet or dark chocolate chips
8 oz white chocolate chips
2-3 candy canes, crushed into small pieces*
Instructions
Preheat oven to 350F.
Cream together the butter and sugar. Mix in the vanilla, and add the flour and mix well.
Turn the dough onto a floured surface, and either roll into logs to freeze, slice, and bake later, or work with half the dough and roll onto a floured surface until 1/4 inches thick. Cut out with a small round cutter (mine was about 2 inches, the cookies spread a bit.)
Bake shaped cookies for 9-11 minutes, or until the edges are just slightly golden.
Melt chocolate in 2 separate bowls. I like to microwave them for 30 seconds and then stir. Warm for 15 second increments until smooth and melted.
Drizzle chocolate one at a time over cooled cookies and top with a sprinkle of crushed candy canes.
Notes
* I like to place the candy canes into a sturdy zip lock and smash them with my rolling pin. It's so satisfying!!

Shortbread adapted from All Recipes