Perfect Peanut Butter Cookies for Two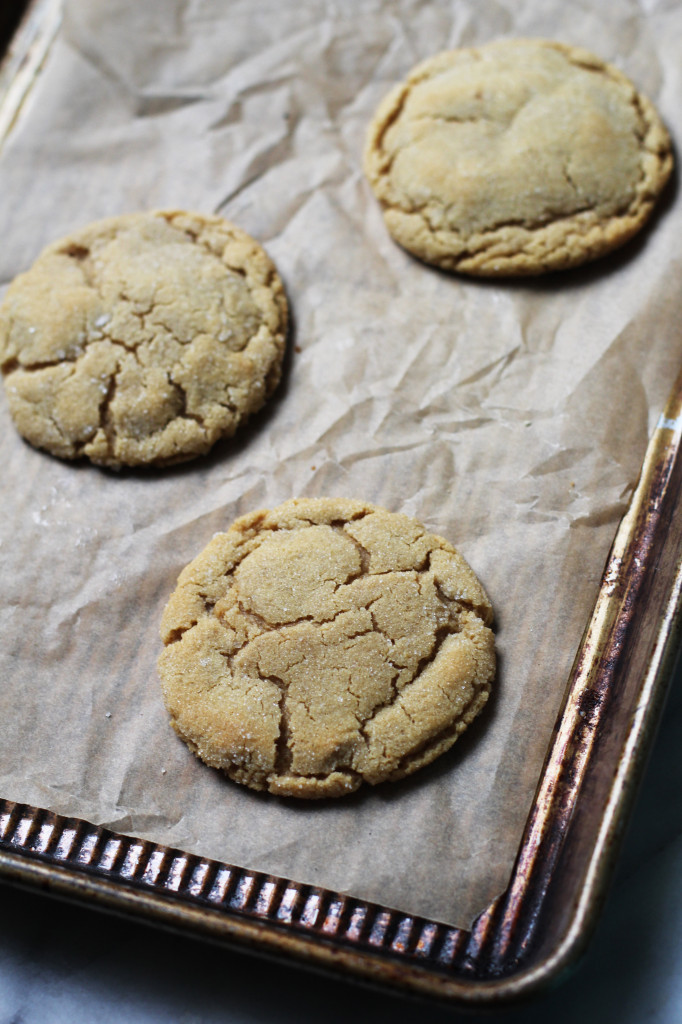 This is the time of year when it's popular to cut out sugar and replace it with salad and green juice right? No don't get me wrong, I happen to love salad AND green juice, but I also think a little dessert is Ok. I've always been someone who prefers to allow sweets in small quantities vs. cutting them out all together, so portion control is a must. When I have a sweet craving, I love being able to bake up a small bit of something I love without 2 dozen cookies sitting around, waiting to be given away to friends and neighbors.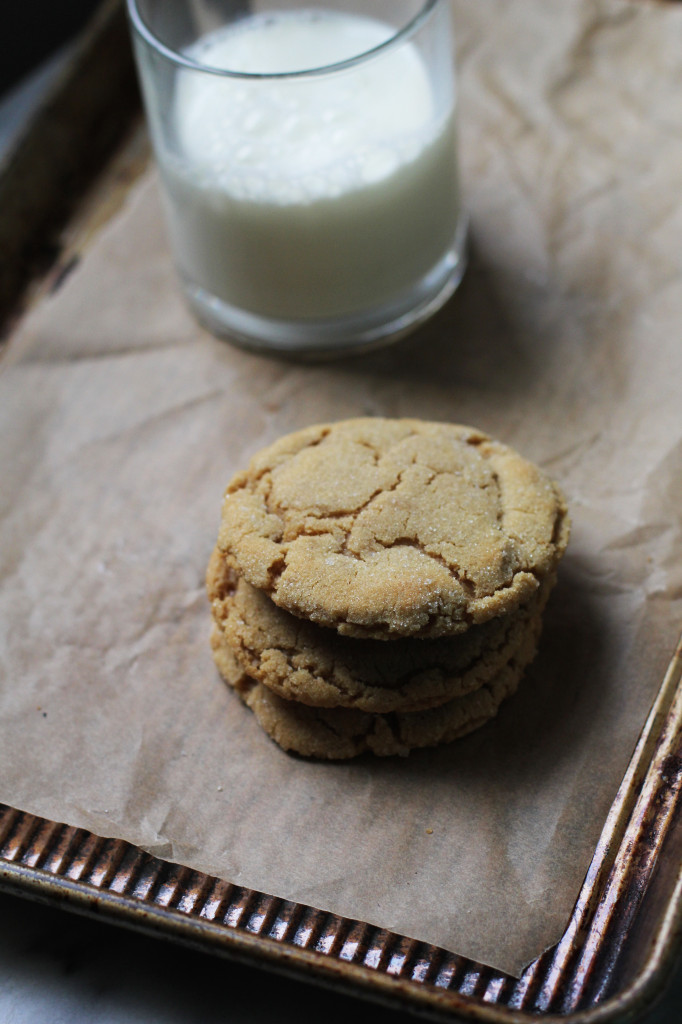 Enter these fabulous cookies. A reader actually requested that I create a small batch of Peanut Butter Cookies after loving the Perfect Chocolate Chip Cookie for Two recipe I shared a couple years ago. I hope these fit the bill, they sure do for me. This is truly my perfect cookie: crispy exterior with a super soft and chewy middle. These are so perfect dunked in a glass of milk that I may have eaten 3/4 of the 2 serving batch myself.. (all in the name of recipe testing!)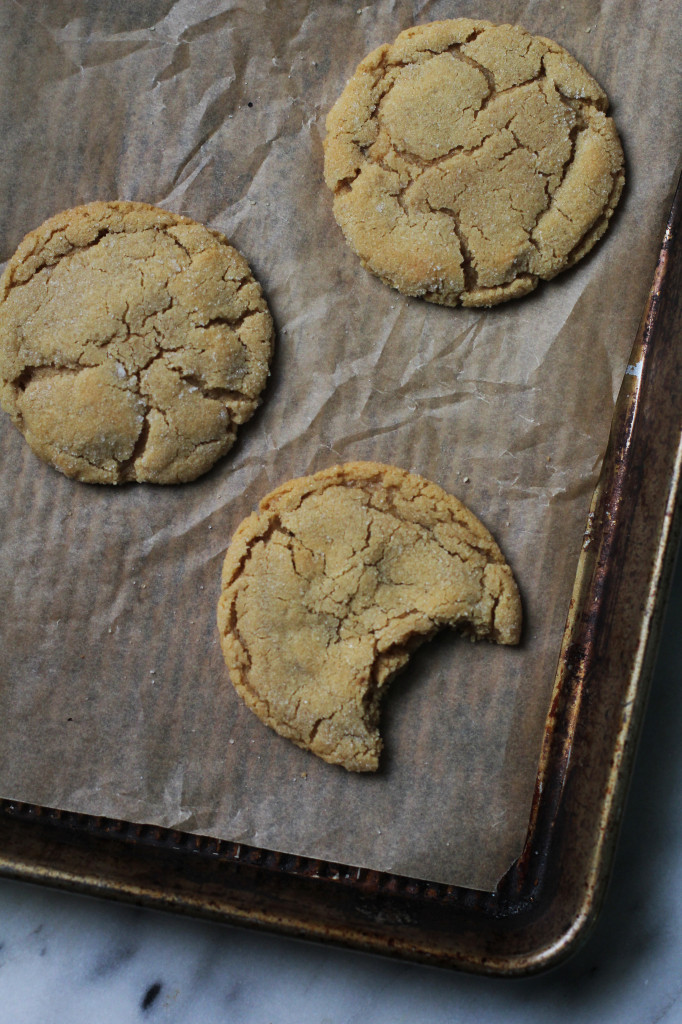 This recipe yielded 3 good sized cookies for me, but I do confess to nibbling on the dough a bit. I think that normally you could expect 4 3-inch cookies, perfectly portioned for 2…(or 1?) The thing that makes these so amazing is the egg yolk without the accompanying egg white. I really think that is the key to the perfect texture in a cookie. So much so, I'm tempted to quadruple this recipe using all yolks to see how it works. The egg whites add fluff, but I'm not one who needs that in a cookie. Give me crisp and chewiness and I'm a happy camper. Anyway- I'll experiment with the full sized version some other time. For now- find a buddy, make these and spread some cookie love!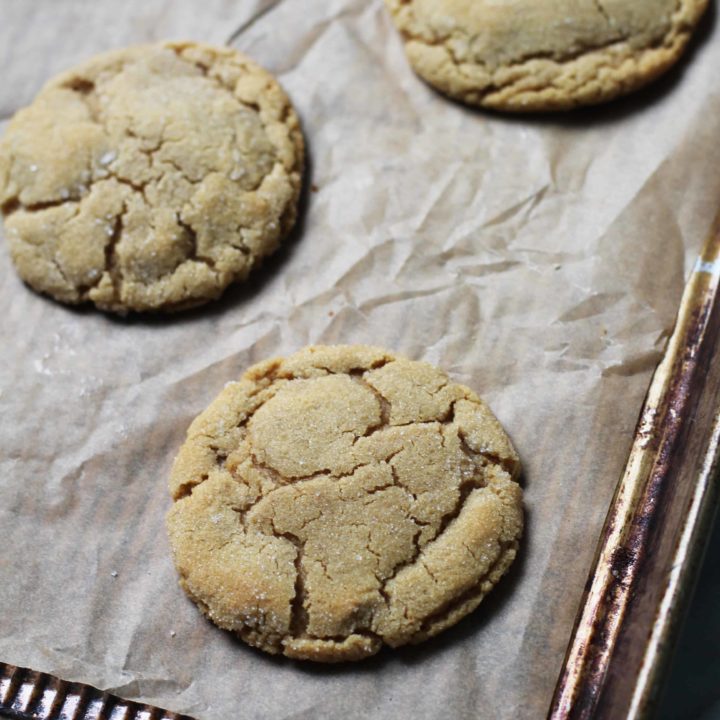 Perfect Peanut Butter Cookies for 2
Ingredients
2 tablespoons of butter, softened
2 tablespoons of creamy peanut butter
2 tablespoons white sugar, plus more for rolling
2 tablespoons brown sugar, light or dark is fine
1 egg yolk
1/8 tsp vanilla extract
1/4 cup plus 1 tablespoon flour
1/8 teaspoon baking powder
1/8 teaspoon salt
1 scant 1/2 teaspoon baking soda*
Instructions
Preheat oven to 375F. Prepare a small cookie sheet with a sil-pat or parchment paper.
In a small bowl use the back of a spoon or a wire whisk to cream together the butter and peanut butter. Stir until smooth and combined.
Add the sugars, and stir until smooth. Follow with the egg yolk and the vanilla, stirring or whisking until dough is lump-free and combined.
Sprinkle the flour, baking powder, salt and baking soda over the peanut butter mixture stir it in gently until just combined with no streaks.
Pop the dough in the freezer for 5-10 minutes, or just enough time for it to be easier to handle.
Scoop the dough into 3-4 equal portions and roll in sugar. Place on the cookie sheet 2 inches apart. And bake for 9-10 minutes, or until the edges are golden.
Notes
*basically this means measure a 1/2 teaspoon and then shake a little out.
Nutrition Information:
Yield:

3
Serving Size:

1 grams
Amount Per Serving:
Unsaturated Fat:

0g