Pink Grapefruit Champagne Sorbet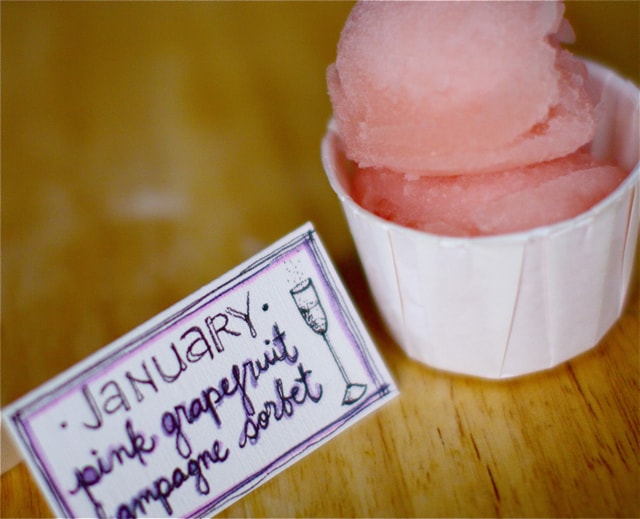 Hey guys- I am finally back from the family stuff in Wisconsin and I'm ready to get baking again. I have a few exciting things planned for the next week, but until those things are baked and ready to be shared, I am going to go back to another dessert party recipe. I actually think it was a huge blessing that I had just made those 12 desserts a few days before all this happened. If not my blog would have been a sad sad place the last few weeks.
OK- onto this easy and wonderful recipe. It is fast, only involves 3 ingredients and is light and refreshing. This would be a great treat for a special occasion wouldn't it? Though it was my January recipe, it is perfect for the summer as it so refreshing and light. AND July is Ice Cream month. So there you go. :)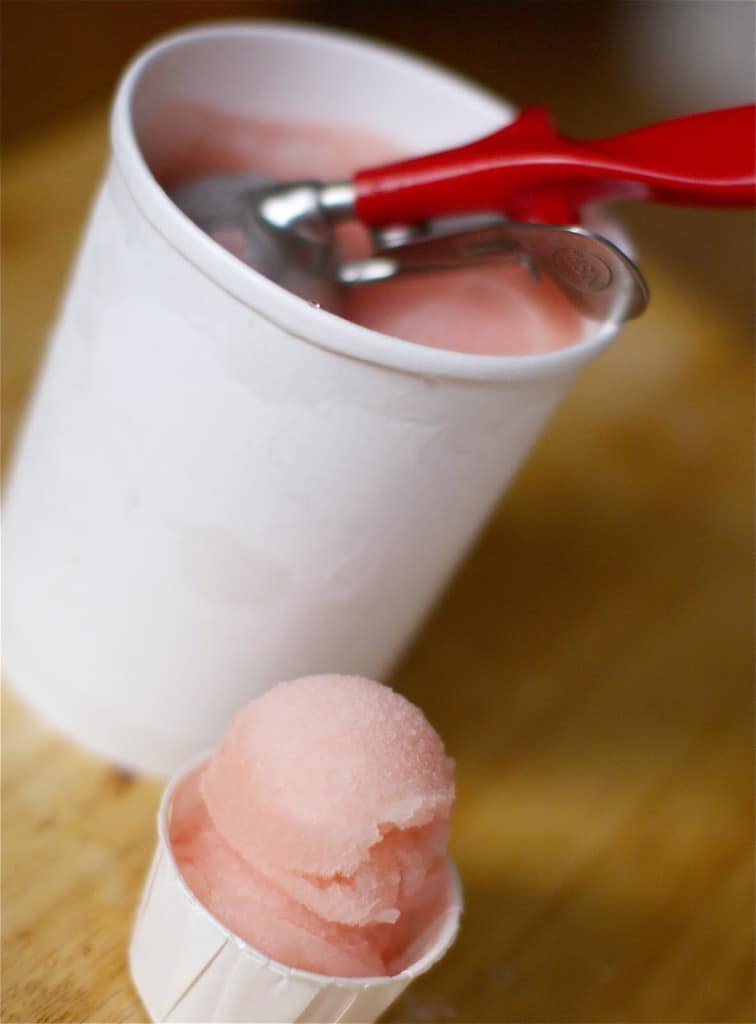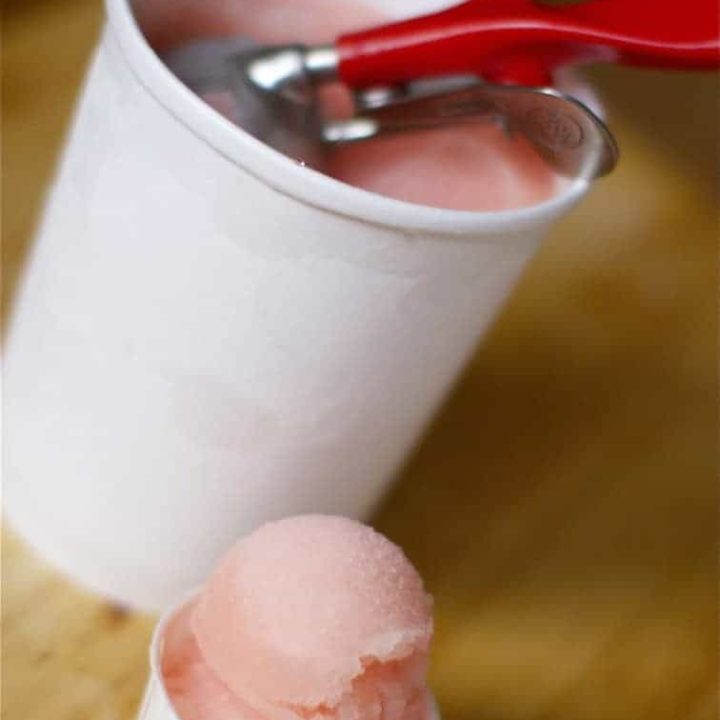 Pink Grapefruit Champagne Sorbet
From: The Perfect Scoop by David Lebovitz
Ingredients
1 1/2 cups champagne or sparkling wine
1 cup sugar
2 1/2 cups freshly squeezed pink grapefruit juice, from about 3 grapefruits
Instructions
In a medium, nonreactive saucepan, heat about 1/2 the champagne with the sugar, stirring it, until the sugar is dissolved. Remove the pan from the heat and stir in the rest of the champagne and the grapefruit juice.
Chill thoroughly and then freeze in your ice cream maker per it's instructions.
Nutrition Information:
Serving Size:

1 grams
Amount Per Serving:
Unsaturated Fat:

0g