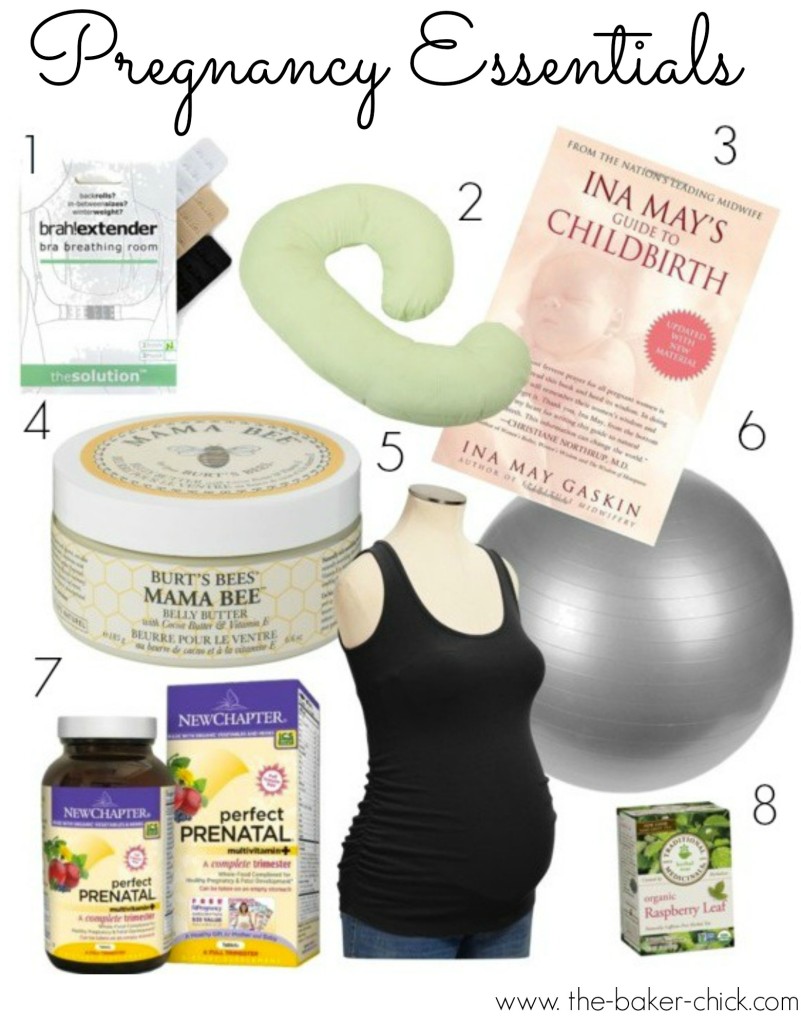 Yes-I realize this post is taking place a bit after the fact considering I've been un-pregnant for over 2 months now. BUT- several people have asked me about what got me through my pregnancy and I've been jotting down a few essential items I really couldn' t have managed without. So here they are- I plan to compile post-partum and early motherhood essentials as well in the coming weeks as well!
1- Bra Extenders
– I definitely went up a size of two during pregnancy but never got around to buying new bras. These babies let me wear my same bras the whole 9 months with a little extra room added to the back of my bras- a life saver!!
2-Pregnancy Pillow
– I had no plan to buy one of these as I generally like to have the least amount of "things" as possible. But- I started getting some achey hips and legs at around 27 weeks and this was a lifesaver. In hindsight a bunch of conveniently placed pillows may have served the same purpose, but this was easy and didn't take up too much room in our queen sized bed, (though Andy may have claimed otherwise!) Bonus- it was a perfect nursing pillow the first few days!
3- Ina May's Guide to Childbirth– if I had to pick one book to recommend reading about childbirth this is it. I found it truly inspiring and empowering no matter what type of birth you plan. I re-read the birth stories shortly before Hugo was born and it gave me that last burst of excitement to know I could get through it.
4- Burt's Bees Mama Bee Belly Butter
– I don't know if this stuff is why, but I didn't get any stretch marks and I used it every day. My midwife had suggested pure shea butter but it was too sticky and weird smelling. One tub of this got me through my whole pregnancy and I loved it.
5- Old Navy Maternity Tanks– I had about 7 of these tanks and wore one almost every day. I actually loved Old Navy maternity in general because it was cheap and so well-fitting. These tanks felt so flattering on my bump, covered my butt and were comfy. I still wear them post-partum because I like the rouching around the belly as I get back to my regular self.
6- Birth Ball
– I used this thing a ton during pregnancy, sat on it during labor, and currently- bouncing on it is the only way to soothe my babe. There are tons of benefits to sitting on a birth ball during your pregnancy that you can look up, including good fetal positioning and posture!
7-Prenatal Vitamins
– I tried several varieties but this was the only one that didn't give me an ounce of tummy aches and I could actually take on an empty stomach any time of day. The only downside is you do have to take it 3x a day- luckily though you can take all 3 at once so it's not too bad.
8-Raspberry Leaf Herb Tea
– I'm not sure if this tea really made a difference in my labor but I drank it almost every day anyway. It's supposed to support women's health and tone the uterus so maybe it did do something? (PS- it's much tastier with a bit of milk and honey!)
This page contains affiliate links.