Pumpkin Muffins with Brown Butter Glaze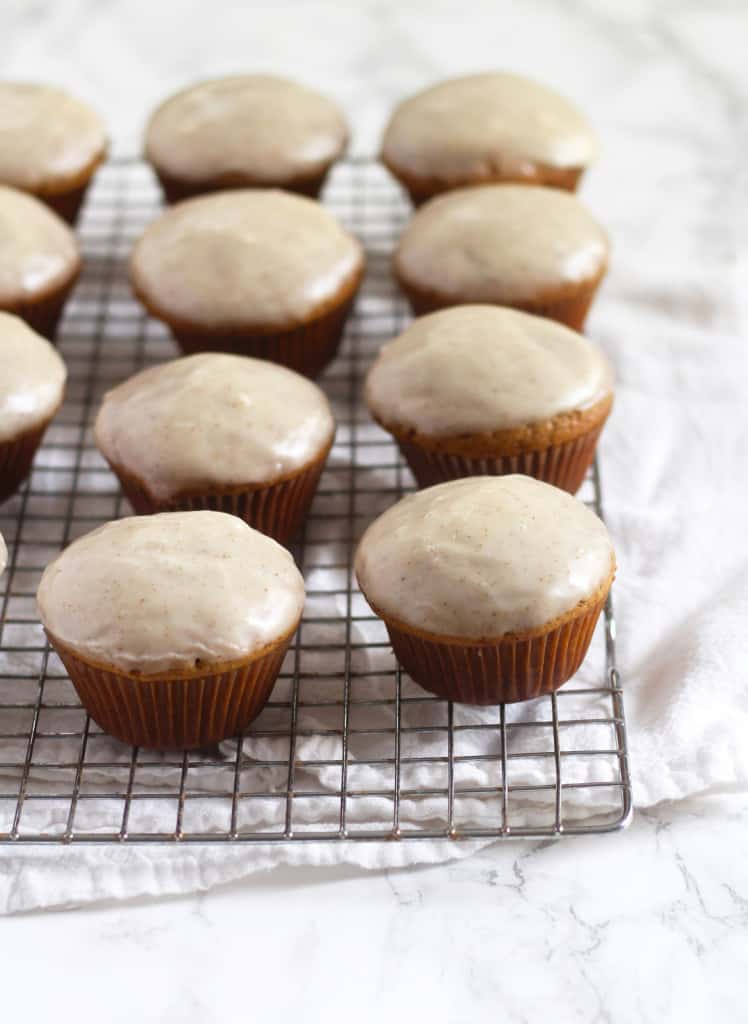 I know it's Thanksgiving week and this isn't really a recipe for that meal, but I'm sharing it anyway. I made these twice last week and promised the recipe to a few friends I shared them with. I figured if I were going to type the recipe out for them I may as well share with you, because these muffins are so.good. These are actually probably the best muffins I've made and my plans include making them as many times as I can while it's still socially acceptable to serve pumpkin. (Please don't let it be almost over!)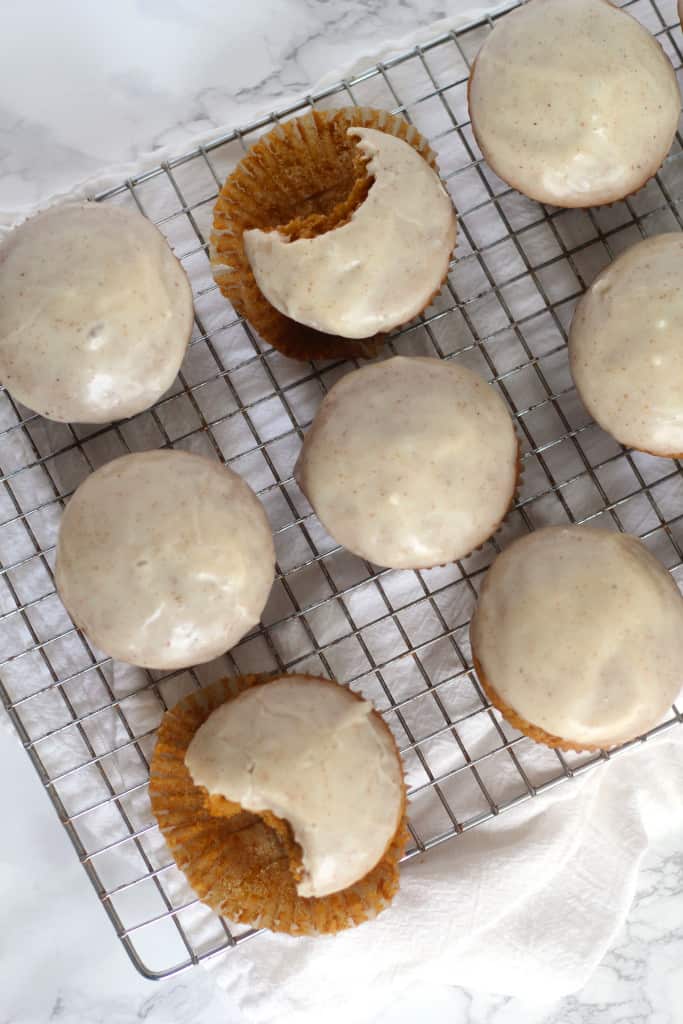 These couldn't be more simple. The muffin batter is mixed together quickly in one bowl, and then the baked muffins are dipped into an easy brown butter glaze. These can be thrown together in no time, and can be adapted with a variety of ingredients you have on hand. (More on that at the end of the recipe.) The final result is a moist, tender, melt-in-your mouth deliciousness. Maybe you'll make these for a Thanksgiving brunch festive snack later this weekend. Either way- this is a recipe you need to have!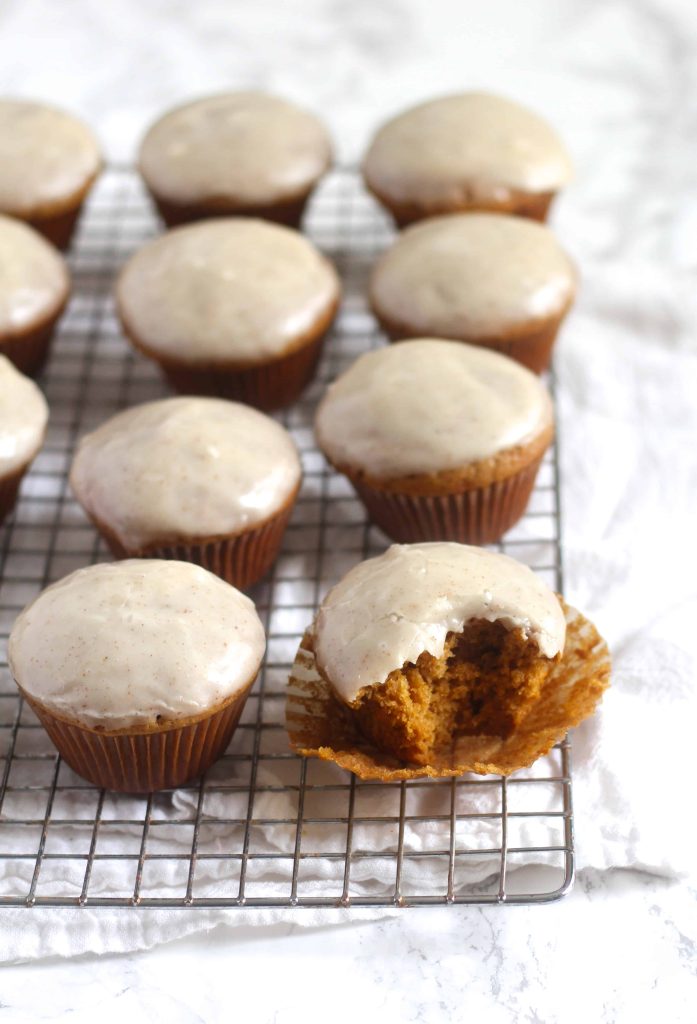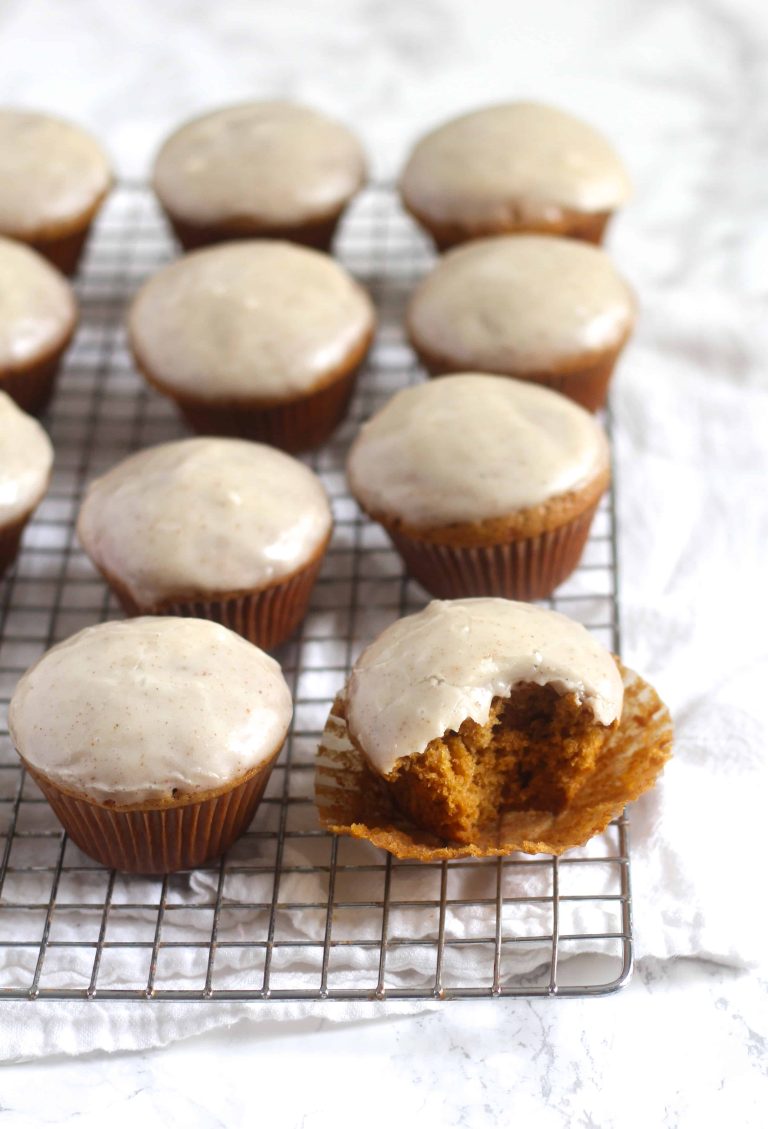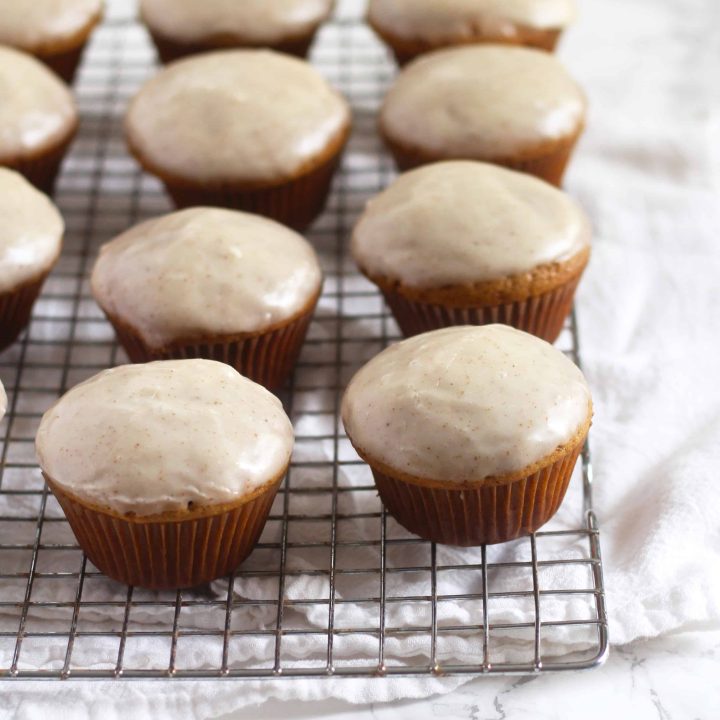 Pumpkin Muffins with Brown Butter Glaze
Ingredients
1 cup white sugar*
½ cup brown sugar
1-3/4 cups all-purpose flour*
1 teaspoon baking soda
¾ teaspoon salt
1 teaspoon ground cinnamon
½ teaspoon ground nutmeg
¼ teaspoon ground cloves
⅛ teaspoon ground ginger
1 cup pumpkin puree
2 eggs
½ cup vegetable oil (I used grapeseed)
⅓ cup water
1 teaspoon of vanilla
For the glaze:
1 stick of butter, browned
2 cups of powdered sugar, sifted
2 teaspoons vanilla extract
2-4 tablespoons milk
Instructions
Preheat oven to 350F. Line 12 muffin tins with liners. Set aside.
In a large bowl, combine the sugars, flour, baking soda, salt, and spices. Whisk to combine. Make a well in the dry mixture and add the pumpkin, eggs, oil, water & vanilla. Stir the wet ingredients together first and then fold everything together until smooth and well-combined.
Divide the batter equally amongst the muffin tins. Bake for about 20 minutes, or until the muffins are cooked through in the middle.
Remove the cupcakes from the muffin tins and cool on a wire rack while you make the glaze.
For the glaze:
Whisk together the brown butter and powdered sugar until smooth and creamy. Add the vanilla and milk, stirring quickly until blended. Add a milk until icing is smooth and medium thickness.
Dip the top of each muffin into the glaze and let dry on your cookie sheet.
Notes
*The first time I made this recipe I used the ingredients exactly as listed.
The second time, I subbed whole wheat pastry flour and coconut sugar in the muffins and they were also wonderful!